No Comments
Ultimate 6er | The Perfect Quarantine Beers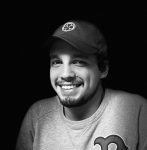 The entire world has recently been shaken to its core by COVID-19, more cordially known as Coronavirus. With many countries under full quarantine while others seek to choose the best option for the citizens of their respected states and countries, one fact remains widely consistent wherever you may live. Many of us are becoming stir-crazy while in quarantine.
Some of us may have picked up knitting, learned a new instrument, acquired an affinity for cooking, are taking constant naps, or maybe binging show after show. Or, some of us may just be drinking. A lot. So why not take this time to find the silver lining in the incredibly unfortunate pandemic we find ourselves in by outlining some of the most aptly themed beers for quarantine.
Long Trail Brewing | Sick Day IPA
Beginning in the upper northeast, Sick Day comes from Long Trail Brewing out of Bridgewater Corners, VT. While the name of the beer appropriately depicts the sad state many of us are in, the brewery itself represents something more important to be noted during this difficult time. Long Trail has always had a passion for serving the community, and has always been committed to various charitable organizations during the time since their doors have opened. This is a time now more than ever for the world to come together and fight this disease, sharing the same positive attitude that the Long Trail team has been since the 90's. In the meantime, their Sick Day brown ale is knee-deep in piney, spicy hop flavors and is nicely balanced by a warming, toasty malt presence. No doubt a great option to pass the time with.
Bearded Iris Brewing | Stir Crazy IPA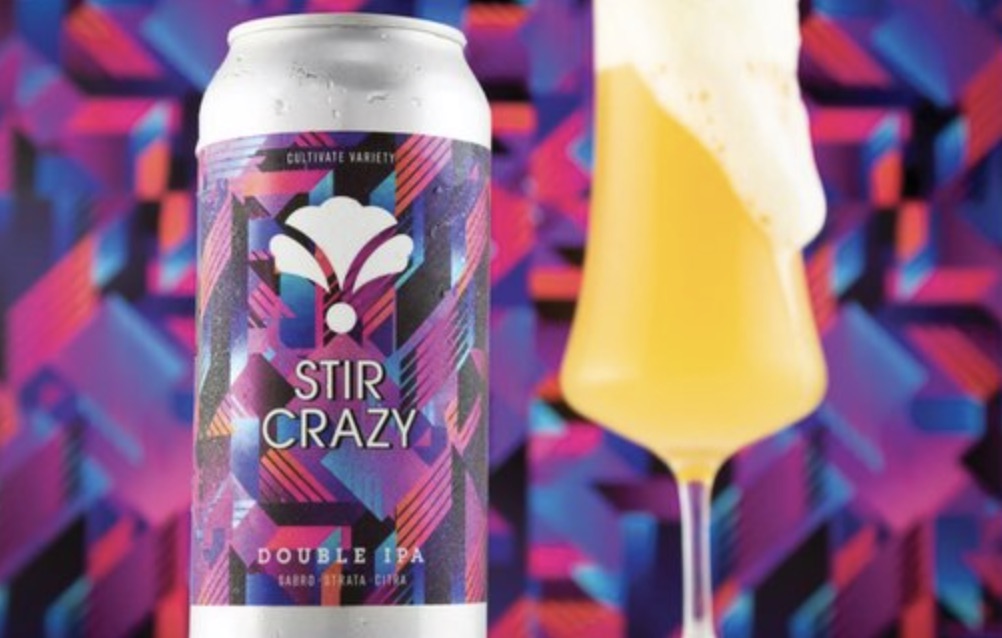 Some of us aren't there yet, some of us felt it after day one. Regardless, at some point we are all going to be feeling stir crazy during this quarantine. What better way to medicate than with this double IPA from Bearded Iris? Brewed with a combination of Sabro, Strata, and Citra hops, this beer swirls with notes of peeled tangerine and poolside piña colada that'll have you daydreaming of your next adventure! Bearded Iris has been doing great things since their doors opened in 2016. Their portfolio of beers is very hop-forward, but I can guarantee their expertise in the style will have you seeking out more.
Boring Brewing Co. | Big Yawn IPA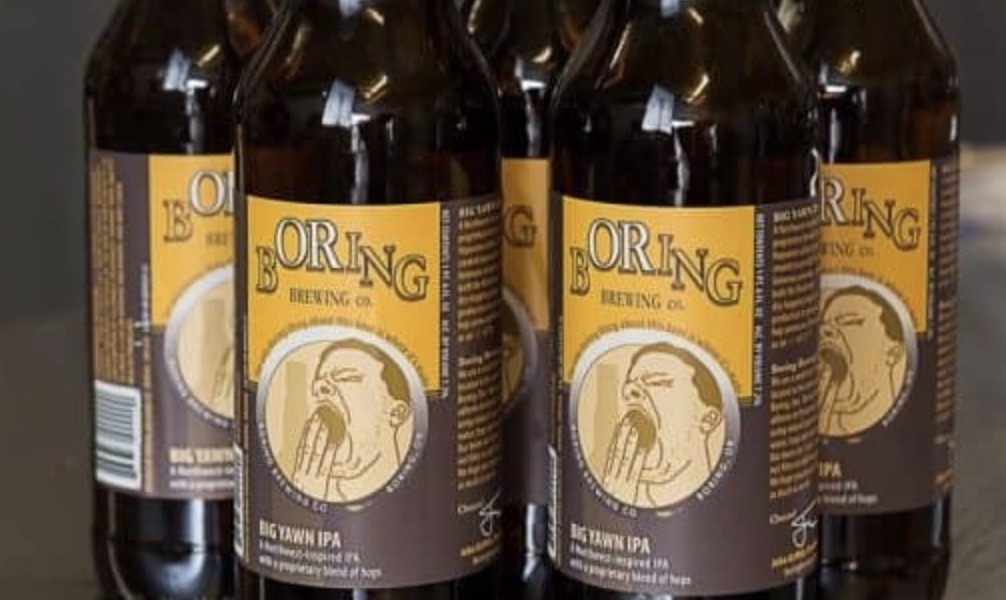 It may be safe to say that subconsciously, many people are living in Boring, Oregon right now. Boring Brewing Co. may take the title for the most appropriate brewery name on this list. Additionally, their best selling West Coast IPA Big Yawn also reflects the mood of so many people across the globe. Brewed with Magnum and classic C hops, then additionally dry-hopped with C, this beer packs a much needed punch. Although the brewery recently moving their home location to Sandy, Oregon, Boring focuses its attention on small batch hand crafted beer. They celebrate their passion for the craft in each unique recipe and are a great addition to this list. Be sure to check them out if you find yourself holing up in the upper northwestern United States.
3 Stars Brewing | Pandemic Porter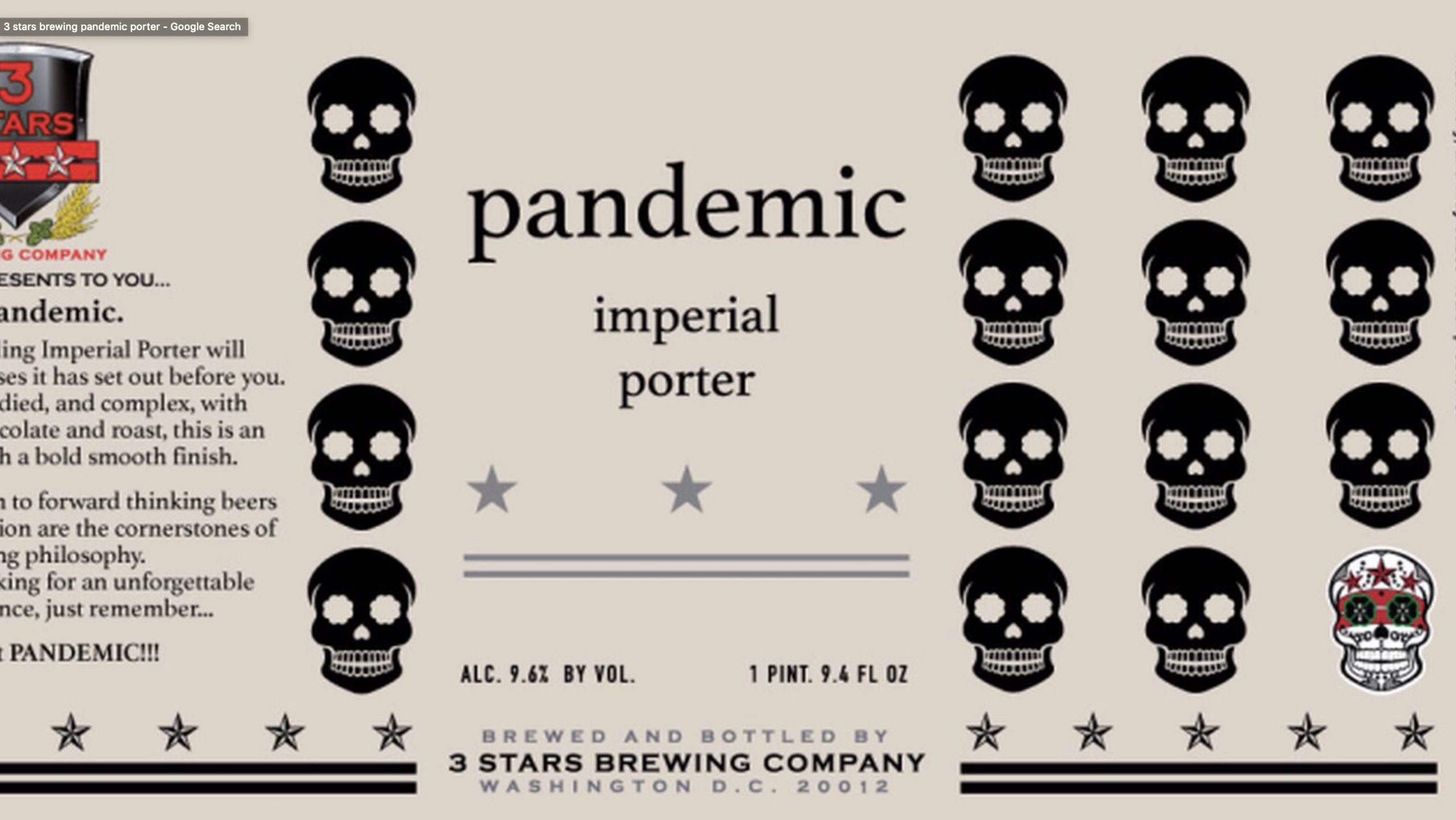 No explanation needed here. COVID-19 is a pandemic unlike anything we've seen since the Spanish flu of 1918. What better way to show your distaste than with this high-gravity porter from the nation's capital. 3 Stars Brewing Co. is a brewery delivering on the promise of bringing locally hand crafted ales to the DC beer community. Additionally, they have been named DC's Best Local Brewery 4 times by Washington City Paper, and were named Rising Stars in 2014 by Star Chefs Magazine. That being said, be sure to check out Pandemic, a porter with a huge roasted malt and coffee nose, with lots of chocolate and roasted malt flavors up front. It finishes smooth with strong coffee flavors and slight hints of alcohol in the finish. God Bless America.
Dark Horse Brewing | Smells Like a Safety Meeting

Dark Horse Brewing is a very well-known Michigan brewery. In addition, Smells Like a Safety Meeting (also known as S.L.A.S.M.) is their most aromatic IPA. Reminiscent of the hop's cousin in the Mulberry family, it comes forward with lot of hop aromas with just the right amount of bitterness. The name of the beer speaks to the many essential companies remaining open during this time, many grouping together daily to go over safety procedures and practicing proper hygiene for the safety of employees and customers. Safety is paramount when a virus like this is spreading at such a rapid pace, and even with so many business closures, it is our responsibility to be held accountable for how we handle ourselves for the sake of others.
Beavertown | Unity Makes Strength
Beavertown Brewery is a micro brewery based out of Tottenham, London, England. Founder Logan Plant is a firm believer in the alignment of things, and unity as a whole. He stated in an interview with The Hop Review that "the world conspires to help you. And there's been a lot of that on our journey at Beavertown so far. I don't know whether it's luck or whether it's fate or what, but I'm definitely not turning it down!" This in conjunction with Unity Makes Strength really resonated with me, and it's a mindset that the world should really try to relate to and learn from as we move forward through this very difficult time.
The beer itself is a low-ABV Belgian-style pale ale with a complex malt grist. It's dry-hopped with a mix of classic US and European hops as well as Grungeist, which is a new German hop with peachy characteristics.
Safety First
Nobody knows where this unique time in our history will take us. The mindset and actions of responsible people will make the difference in turning this horrific event on its head. While we continue to work towards the common goal of eradicating this virus, let us also take time to respect what we have and make the most of our time here. I hope this list of beers provides an entertaining read and a ray of light during these dark times in quarantine. Cheers, and stay safe out there.
---