No Comments
O'Connor Brewing Company | Proper Lager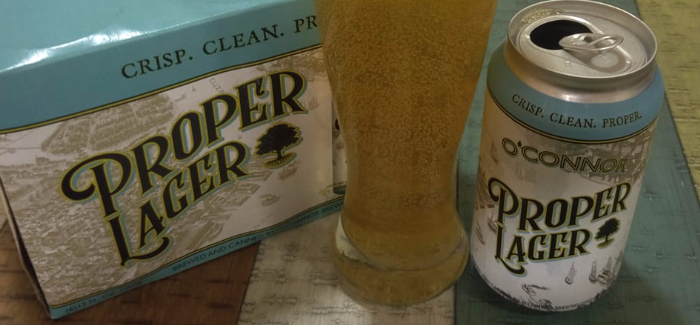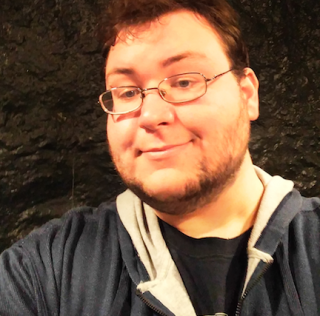 It's always impressive when a brewery breaks away from their most popular beer. For years, O'Connor Brewing Co. was known for its El Guapo, an Agave IPA that you'd find at just about every supermarket and Mexican restaurant. The brewery had some nice beers here and there, but most got overshadowed by El Guapo. O'Connor finally broke through the mold last year when it released Proper Lager, a new flagship Helles-style lager that ranked #4 on Paste's 102 of the Best Craft Lagers, Blind-Tasted and Ranked.
O'Connor's motto for this beer gets straight to the point: "Crisp. Clean. Proper." From the very first pour the beer is crystal clear. The head is vivacious, with bouncy carbonation and large bubbles. The aroma is sharp, like saltines crushed between cones of spicy, floral noble hops.
Proper Lager is the perfect definition of liquid refreshment. You immediately notice that the crisp mouthfeel doesn't dry out your palate but instead makes you want to drink the entire thing all at once. The malts are unmistakably toasty, with a light touch of sugar syrup that's fitting for a Helles-style lager. Proper's hop additions are noticeable without being overwhelming, revealing a peppery tinge supported by unadulterated, 100% barley.
https://www.instagram.com/p/B97HT-4n5xF/
To be honest, a crushable beer is good anytime. It doesn't matter if it's cold outside or you're stuck in the house – a lawnmower beer doesn't require you to use a lawnmower. At 4.7% ABV, Proper Lager is the right beer for just about anything, including a mellow evening spent with a  sixer and Netflix.
This new offering from Virginia's tidewater will be available year-round. And after that first glass, you may feel compelled to say: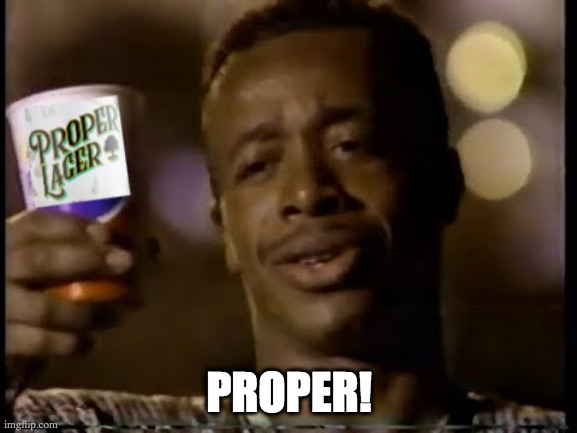 ---