9 Comments
PorchDrinking Best of 2012: Albums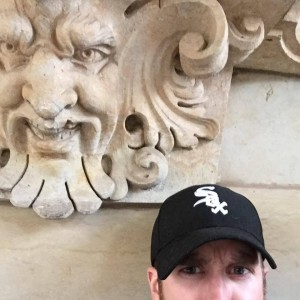 Happy New Year, folks! Just because we're officially moving on to 2013 doesn't mean we can't continue to reflect on the fantastic year that was 2012. Please join us in our recap of the BEST moments, events and releases of the past year.
First up, here are the Best Albums of 2012, as voted on by the staff of PorchDrinking.com.
Jack White– Blunderbuss
It certainly seems that Jack White is everywhere these days – performing in a variety of different bands, producing records for classic artists in pursuit of a reinvention or ushering in a new stable of talent via his Nashville, TN based record label. A year after White officially put The White Stripes in his rear view mirror; he released his first solo album complete with not one, but two distinct backing bands.
Mumford & Sons – Babel
Mumford's sophomore effort started right where Sigh No More left off, much to the delight of a good portion of our staff. It doesn't hurt that they also boast one of the best live shows out there.
Frank Ocean – Channel Orange
Arguably one of the most consistently beloved mainstream record released in 2012, Ocean has already been credited with breathing new life into the R&B genre. Five Grammy nominations later, and who are we to argue?
Muse – 2nd Law
Ah, Muse. Fans dreaded the possibility of a "dubstep" record after album previews leaked earlier this year, but the band persevered and rather quietly continued an evolution from their Queen/Radiohead inspired early days.
Fun. – Some Nights
If you turned on the radio at all in 2012, you likely heard at least one Fun. song. One of the biggest crossover hits of the year, they punctuated their successful campaign with a much-talked about appearance on Saturday Night Live.
We'll be providing more of our 2012 favorites over the next several days. Please feel free to share your choices in our comments.