No Comments
Awesomesauce – Roadtrippers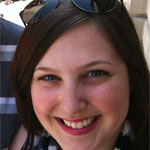 When I was little and we'd make the trek down south to Florida or South Carolina for vacation, my mom would always stop by our local AAA Office first and get a TripTik. These were basically personalized, highlighted maps of your route showing you where to go, local traffic information along the way (always marked on the paper map with a little rubber stamp in the shape of a traffic cone), the locations of gas stations, etc. Now, of course, that service has moved online, but only if you're a dues-paying AAA member.
If you're not member of your local AAA Club, a new startup has come in to fill the TripTik void. Focusing on local gems and independently owned businesses, Roadtrippers is a website designed to help you get from Point A to Point B, while scoping out some really cool points of interest you may not have known about along the way.
The concept is simple: tell them where you want to start and where you want to end, and then let them know what you're interested in encountering along the way. They then create a map of your route and the places where you should stop on your way there. Recommendations are given by a team of local experts and travel writers, and they boast an impressive database of more than 75,000 points of interest. Once you pick a route, you can calculate the amount of time it will take, the total mileage of your trip, and even how much you can expect to pay for gas along the way. Of course, there's an app for that as well, which will give you turn by turn directions while you're driving.
One of the best features that the service offers is a group of hand-selected road trip guides; they've curated a list of interesting trips based on theme or location. The guides are pretty straightforward: pick a place such as Dixieland, New England or Route 66 and hit the road. For those that are more ambivalent on location but want to check out some cool sights centered on a particular theme, one can choose SportsNation, Boozin' USA or Filmspotting, among others. Whether location or theme-based, each of the curated experience guides can lay out an entire trip for you (the aptly named "Trips" feature) or just feature points of interest on a map and let you make up your own mind along the way (called "Bucket Lists").
Check out their website here, and check out what you might have been missing right off the next highway exit. Also, their Pinterest page will make you drool, if you're the travelin' sort.