No Comments
Roundtable Discussion | PorchDrinking Staff Gives Thanks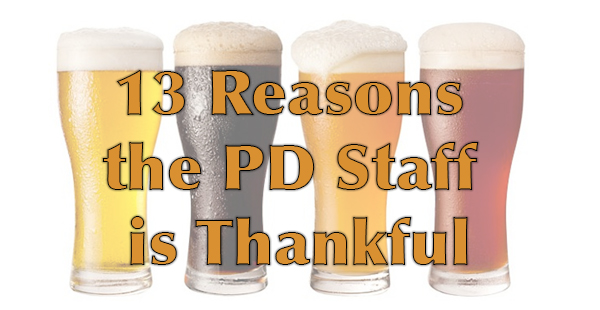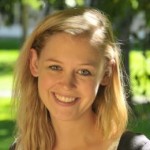 The PorchDrinking staff put the beer news aside for a second and got real together! We revisited last year's roundtable and shared what we're thankful for this past year. Find out how sappy the staff really is.
I'll start and say that I'm thankful that I live in this great state and I'm taking risks that I never would have done before! Thankful for these great PDers and their dedication to the craft 🙂
---
I'm thankful for friends and family and grain, water, yeast and hops and health and social wealth. And soft pretzels. boom. #micdrop
---
I think Chelsea M should make some homemade beer pretzels 🙂
---
I'm thankful for all of the awesome friends I've made since joining the PorchDrinking crew, I'm thankful for you all supporting/sharing my recipes, and I'm thankful my cat hasn't killed me yet.
---
Three healthy, happy kids.
---
I'm thankful Chelsea hasn't given me her cat.
---
Truly thankful for Mike Awful. If it wasn't for his friendship, then I would never have moved to Colorado.
---
I'm thankful to live in a region with so many talented, passionate craft brewers.
---
I'm thankful for Sarah Thompson who spoke to me for like 30 minutes,decided I needed to start writing regularly again, a recommended me to Tristan within like 28 hours of meeting me. Also that I finally got a dog in March. Even if she recently decided she's sick of being housebroken.
---
Copying Danny a bit, I'm thankful to Lindsay Snyder for introducing me to the PorchDrinking crew! Also thankful to write for a site that I'm proud to show off!
---
I'm thankful for five blissful years living in Madison, and for the awesome opportunity to spend the next three living in Australia! And for all the friends and family who have been so supportive of this crazy endeavor.
---
I'm very thankful for my family (esp. my amazing nephew) and the technology that allows me to video chat with them from 1,000 miles away (Thanks Apple/FaceTime!). I'm also thankful for my amazing friends out here, including the passionate group of beer lovers that is the PorchDrinking staff. I'm quite blessed in so many ways.
---
I am thankful that I have loving friends, a loving husband, a hound dog, loving family and that each day, I am learning something new, in some shape or form. Oh, and beer and wine.
---
I am extremely thankful for each and every person who have had any part in this PorchDrinking experience. Y'all have all meant more to me than you'll likely ever realize. This passion project has always been fueled by positivity, friendship and family. And I'm so thankful too that it still embodies those elements fully. As I mentioned at the end of my Thanksgiving post and I'll reiterate again later this week, I am thankful for the selfless hard work, creativity, and passion you all have shown toward this site. I am re-energized every time, when I see that you all share the same vision of what we can accomplish. And I am most of all thankful for the friendships we have created.

Similarly a BIG thanks to all the friends we've made in the beer industry over the past two and a half years. You all have been so gracious, kind, and have helped to educate us so so much and we wouldnt have been able to achieve what we have so far without you and the great work that you do!

Finally, a big thanks to all of our supporters. To those who have been with us since we would get a bit tipsy while literally drinking on the porch and write about whatever was on our minds. To those who"ve recently joined us and enjoyed a slightly more polished product. We're so thankful for your positive feedback, your shares, your comments and everytime you say hi in public. We wish you all a Happy Thanksgiving filled with great food, family, and friends. Thanks to everyone and now I'm going to quit peeling onions and return to my regularly scheduled programming.
---