No Comments
Midwest Coast Brewing | Paisley West Coast IPA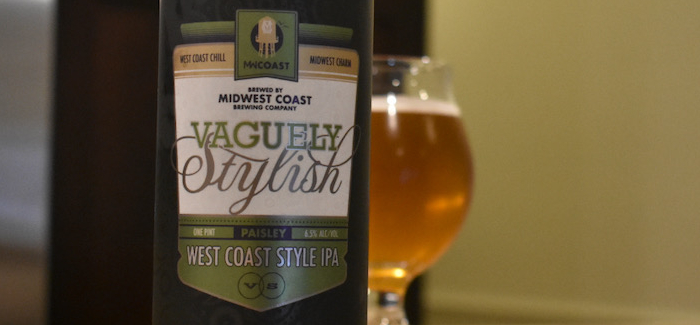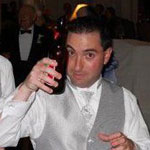 West Coast IPA is once again seeing a jolt in popularity in the craft beer industry. The style is a shift (back) from the Hazy IPA and while it still highlights tropical, floral and fruity notes, the beers are usually more bitter, thinner in body and clearer in appearance.
Chicago, IL-based Midwest Coast Brewing has a whole series dedicated to the West Coast IPA and just released the latest in the Vaguely Stylish family: Paisley.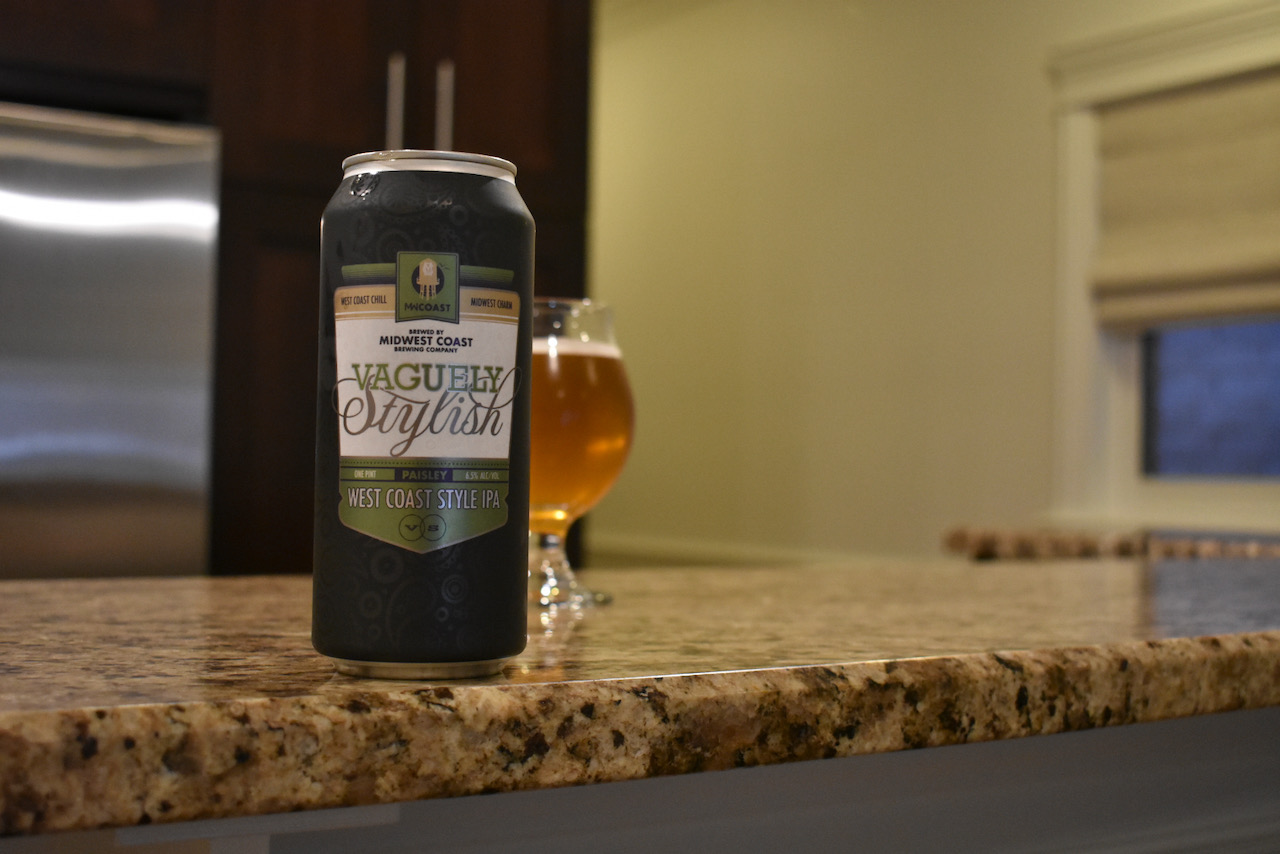 The series' name has a backstory that stems from when the brewery was just getting going and looking for an "Open/Closed" sign for the front door. 
"My older sister Lanie, who designed the whole taproom, sent a link to the sign for the front door of the taproom around the time we opened," said Midwest Coast Owner and Head Brewer Cameron Compton. "She said 'Hey, I think this sign is…. vaguely…. stylish… right?' I knew immediately that was a beer name and we started to think about what beer styles were vaguely stylish. It seemed like a West Coast IPA fit the bill perfectly: a once predominant style, probably even the style that launched the craft beer revolution, but that died out a bit with the haze craze."
All different hop combinations will be featured in the Vaguely Stylish series; the most recent hop build features Chinook and Centennial hops. Though the series has seven West Coast IPAs in it, the brewery is only canning the most popular four.
"if you're a fan of spicy, piney, floral West Coasters, this one will be for you," Compton said. "Stripes is up next in the rotation with Cascade and Chinook leading the way; last will be Leopard, an even blend of Cascade, Chinook and Centennial."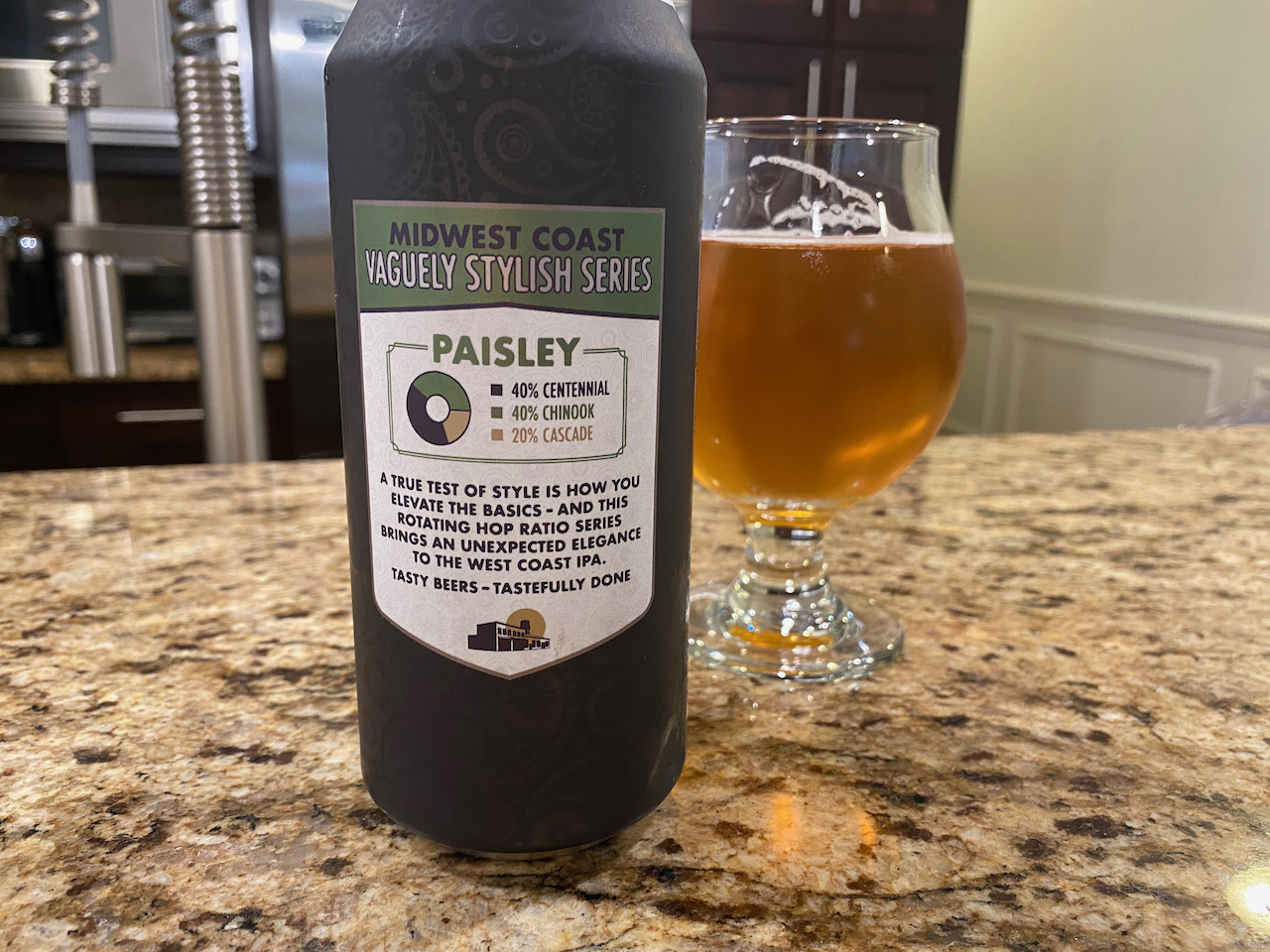 As other beers in the series have demonstrated, Midwest Coast's West Coast IPAs stay true to the style and highlight the hops yet maintain a high level of bitterness and pour very clear. The least fruity in the series, the pine notes in Paisley are strong and it's quite a bitter beer. While some West Coast IPAs can exhibit more fruit-forward flavors, this series showcases how different hop combinations can present different flavor profiles.
West Coast IPAs are becoming increasingly more popular but need to exhibit a flavor profile and bitterness not found in a standard American IPA. An IPA that is clear and bitter isn't necessarily a West Coast IPA and Paisley is a good example of how an American IPA and West Coast IPA differ.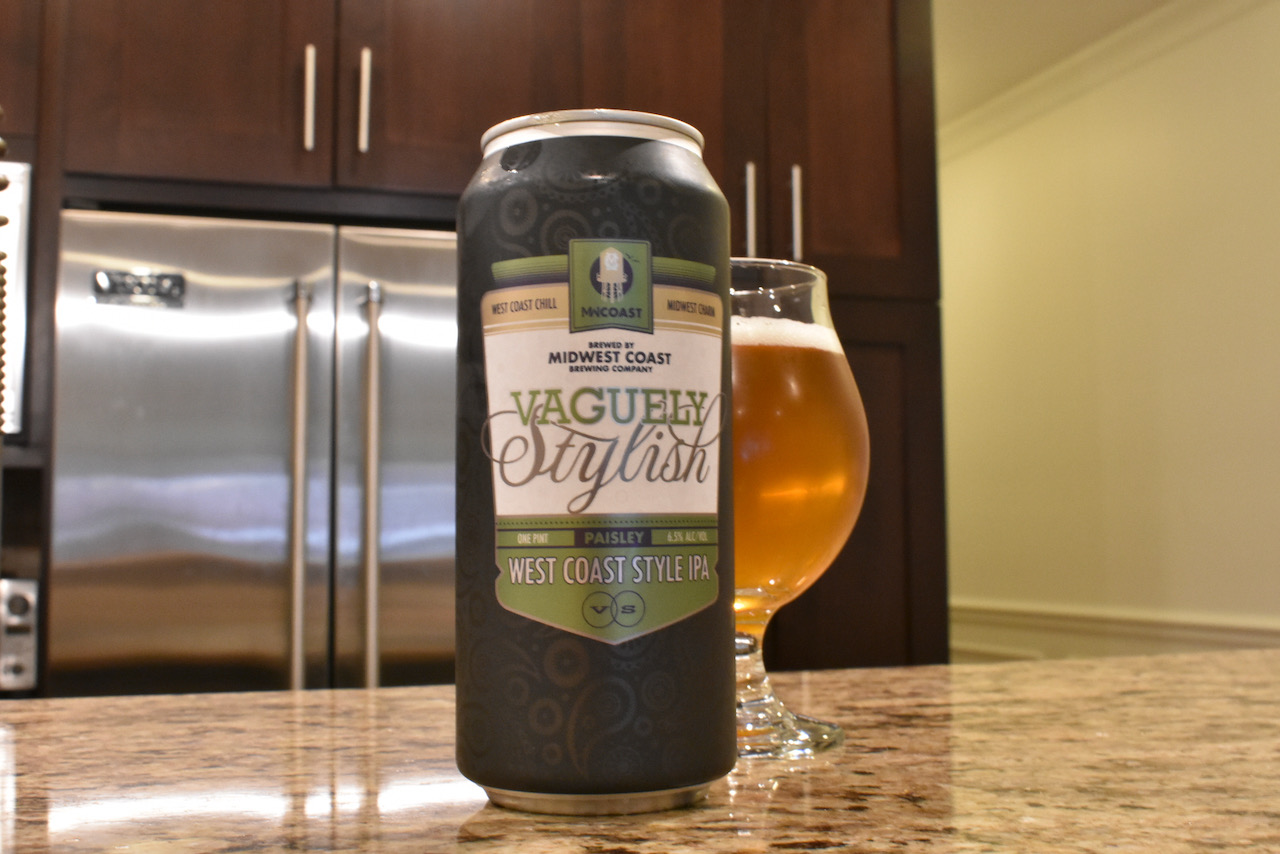 So much in beer is cyclical and this recent rise is no different.
"Everything in life is a pendulum: politics, music, fashion, etc.," Compton said. "IPA styles seem to be no different. The haze craze took over for a while–and is still going VERY strongly–but naturally, when something rises in popularity there's going to be a segment of the population that says 'Oh this is popular? Well, what about this other thing?' It's just human nature, it appears."
Paisley is out now and be on the lookout for Stripes and Leopard in the series. After that, they'll start back at the top with Argyle.
---