No Comments
Ultimate 6er | Refreshing Summer Sippers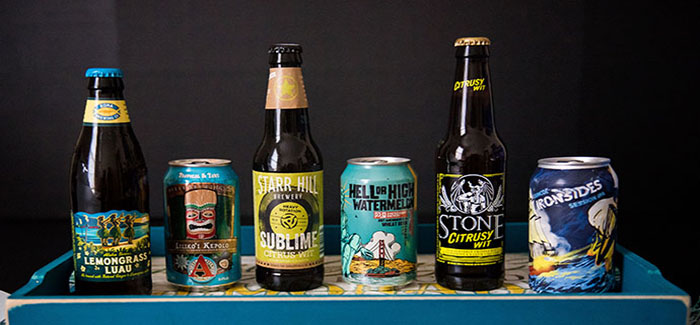 There's a lot going on this week friends. Of course, it's Shark Week! Olympic trials in swimming, track and field and gymnastics have started. And my favorite holiday is less than a week away. That's right, Independence Day is my favorite holiday! I look forward to it each and every year. To me, the Fourth of July signifies everything that makes summer amazing. Yes, it's a day to celebrate our Independence and the birth of Democracy. But it's also a day to soak up those special moments spent with friends and family into the wee hours of the evening, enjoying cold brew after cold brew as you kick back, relax and take in all that is summertime. (The Fourth of July also kicks off what I call my "birthday week" which culminates on 7-11. Gifts of craft beer are always appreciated! )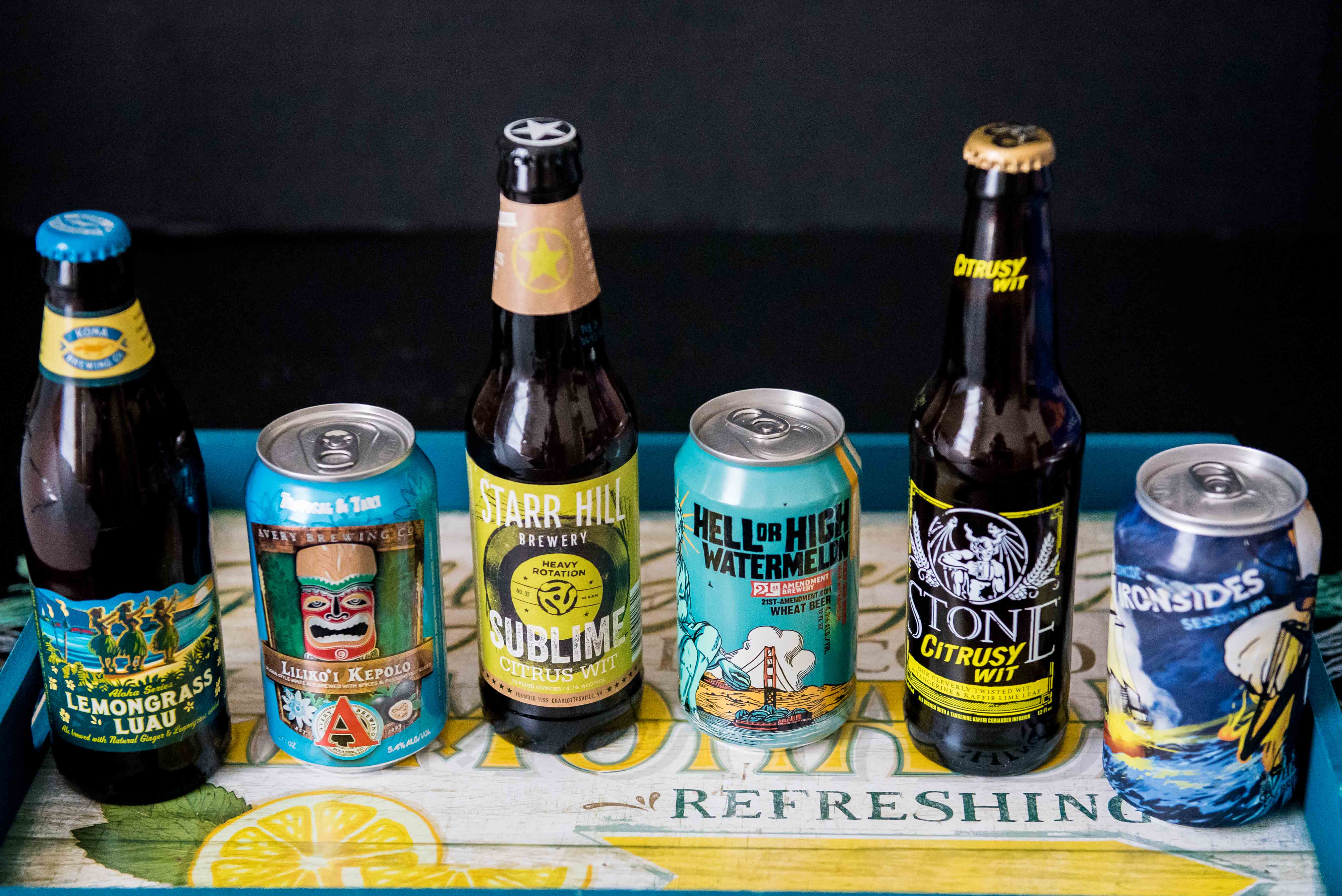 So as you plan your upcoming long weekend spent on the beach, out on the lake or at home with your nearest and dearest, here are my top 6-pack picks to kick off those long, hot and memorable summer days and nights.
It's All Fun and Games with Kona Brewing Co.'s Lemongrass Luau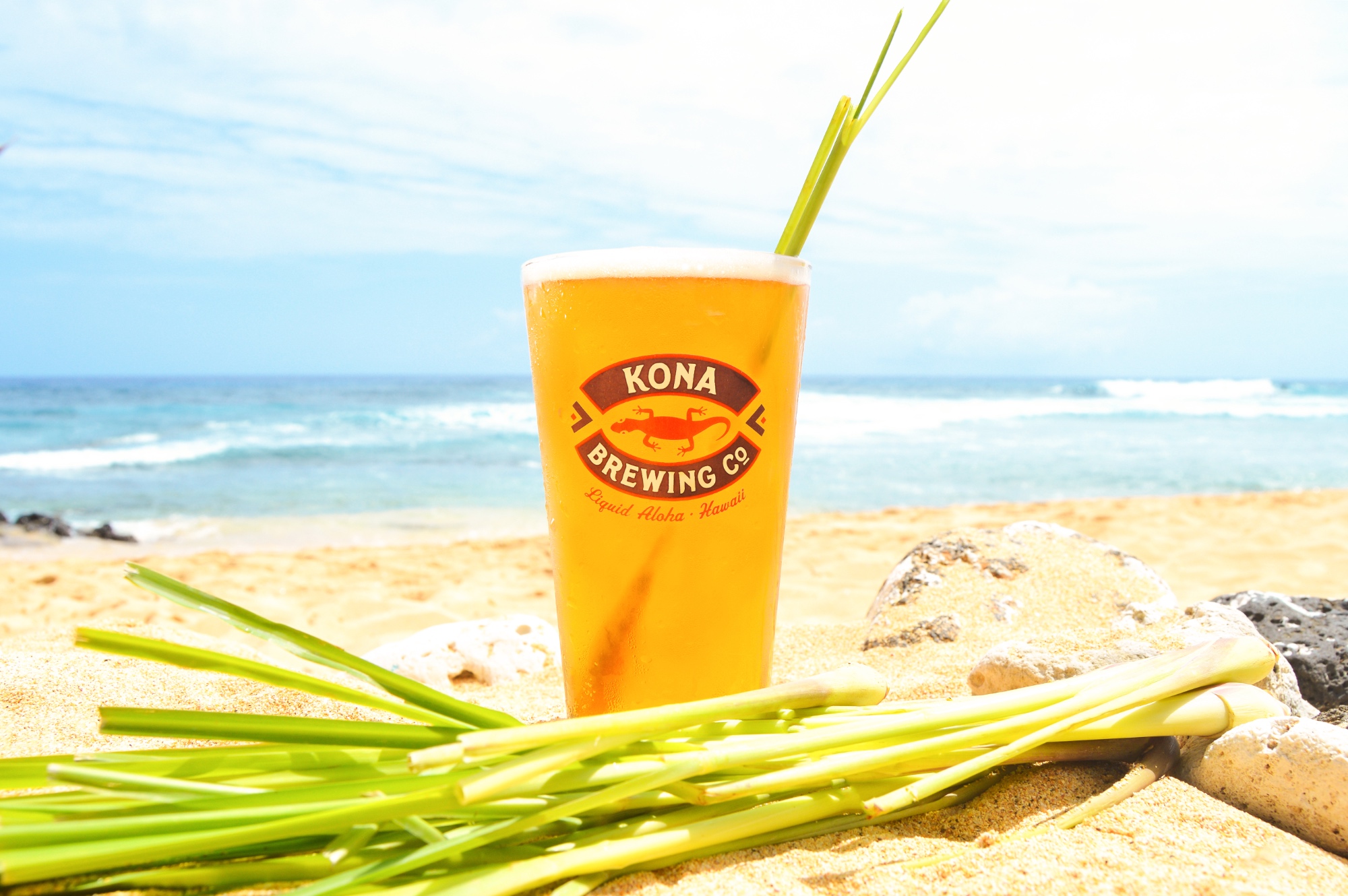 Maybe you've worked up a sweat during an intense game of Cornhole (and hopefully didn't take a chunk out of someone's shin with a misplaced Horseshoe – true story!) You need something light and crisp to quench your thirst after running about like you're a young buck again in the sweltering July heat. Enter Kona Brewing Co.'s Lemongrass Luau Blonde Ale. Coming in with an ABV of 5% and 20 IBUs, this unique blonde ale is part of Kona Brewing Co.'s Aloha Series – a special series which features seasonal craft brews made with island-inspired ingredients. Lemongrass Luau is full of spicy, gingersnap like flavors with hints of bright lemongrass that complement its subtle sweetness. And since Luau means party or feast in Hawaiian, we think it's also the perfect complement to your summer festivities!
---
No Shoes, No Shirt, No Problem with Avery Brewing's Liliko'i Kepolo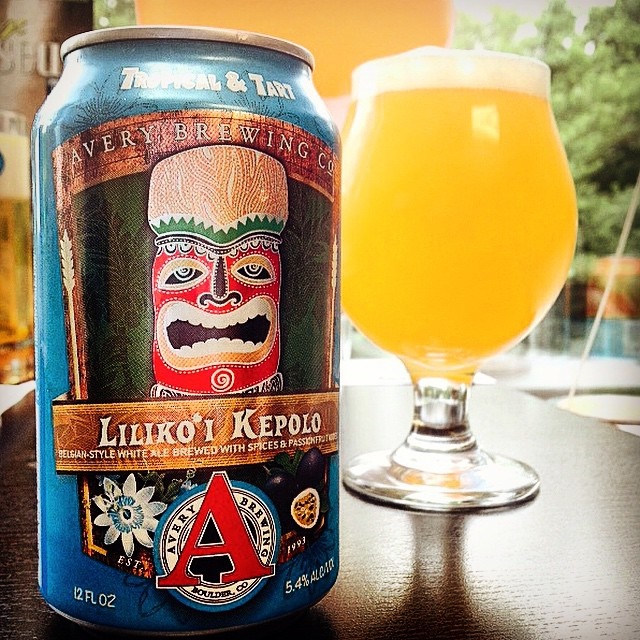 "No boss, no clock, no stress, no dress code." Doesn't that line express everything that summertime should be? The sun. The sand. The drink in your hand. I may not be the biggest Kenny Chesney fan on the planet, but when it comes to describing the perfect summer day, the man has it down! When I first had a taste of Avery Brewing's Liliko'i Kepolo, a Belgian-style white ale with passionfruit flavors, a slew of Chesney's songs started playing in my head. I want to be drinking this beer on the beach feeling the warm sand underneath my feet and the ocean breeze in my hair. The beer is tropical and tart with wit like spices that balance out its passionfruit sweetness.
---
Love Is What I Got with Starr Hill Brewery's Sublime Citrus Wit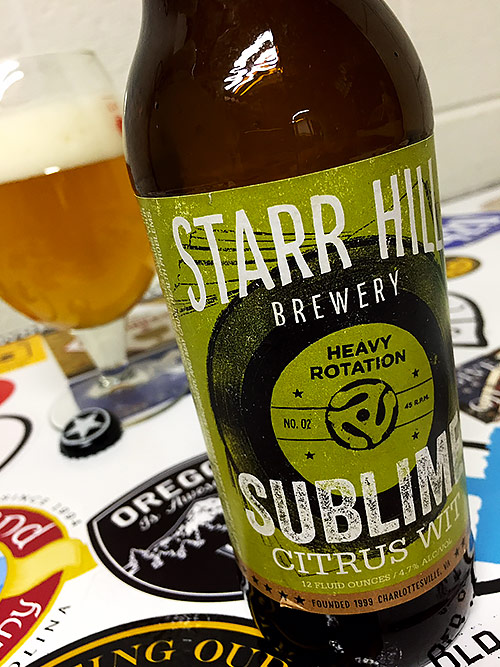 There's nothing more I love on a hot summer day than a good dose of juicy citrus flavors. To me, the taste of lemon and lime is that cool breeze I'm looking for when the temps heat up. When I taste Starr Hill Brewery's Sublime Citrus Wit, I want nothing more than to be leisurely floating the summer day away in the pool or lake with music blaring and good friends nearby. Part of Starr Hill's Heavy Rotation Series, the Citrus Wit is crisp and tangy with some mild sweetness. The lemon and lime zest add so much depth to the citrus flavors in the beer that I can't think of a better beer for sipping while you're swimming, sunning and loving the heck out of the dog days of summer.
---
Stand for Independence with 21st Amendment's Hell or High Watermelon
My favorite summertime brew, 21st Amendment's Hell or High Watermelon is truly summer in a can. Lady Liberty adorns the side of the beer can, standing for both independence and perseverance in the pursuit of innovative craft beer. Hell or High Watermelon starts out as a classic American wheat beer that undergoes a secondary fermentation using 100% fresh pureed watermelon. The end result is crisp, refreshing and dry on the finish with just a hint of watermelon aroma and flavor. It's the perfect beer for sipping as you watch fireworks light the night sky, letting freedom ring. I mean, can you truly celebrate a summer holiday without serving watermelon? I think not.
---
Fire Up the Grill with Stone Brewing's Citrusy Wit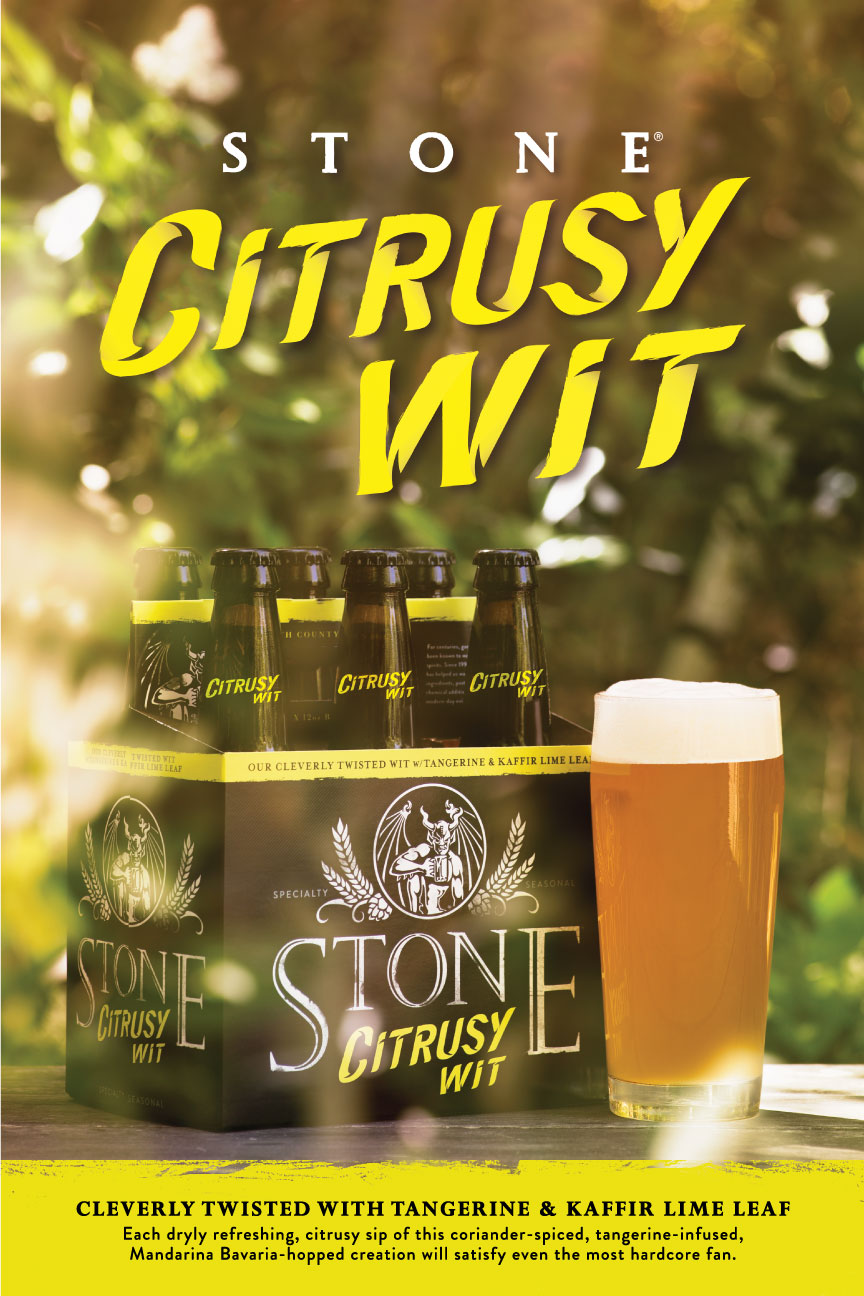 I don't know about you, but it's not summertime until you fire up the ol' grill and get to cooking a feast of burgers and dogs for your besties. And as every grillmaster knows, you can't possibly do your due diligence without the proper beer by your side. Enter Stone Brewing's Citrusy Wit. You don't want something too heavy while you're flipping those hot dogs and topping burgers with cheese. You want something easy drinking and tasty. The Citrusy Wit has flavors of tangerine and lime leaf balanced with a bit of coriander spice. It's got all your classic characteristics of a Belgian Witbier only enhanced with some of that delicious citrus zest. Smooth, crisp and clean with medium carbonation, it's sure to be a summer crowd pleaser!
---
Embody the American Spirit with Heritage Brewing Co.'s Simcoe Ironsides Session IPA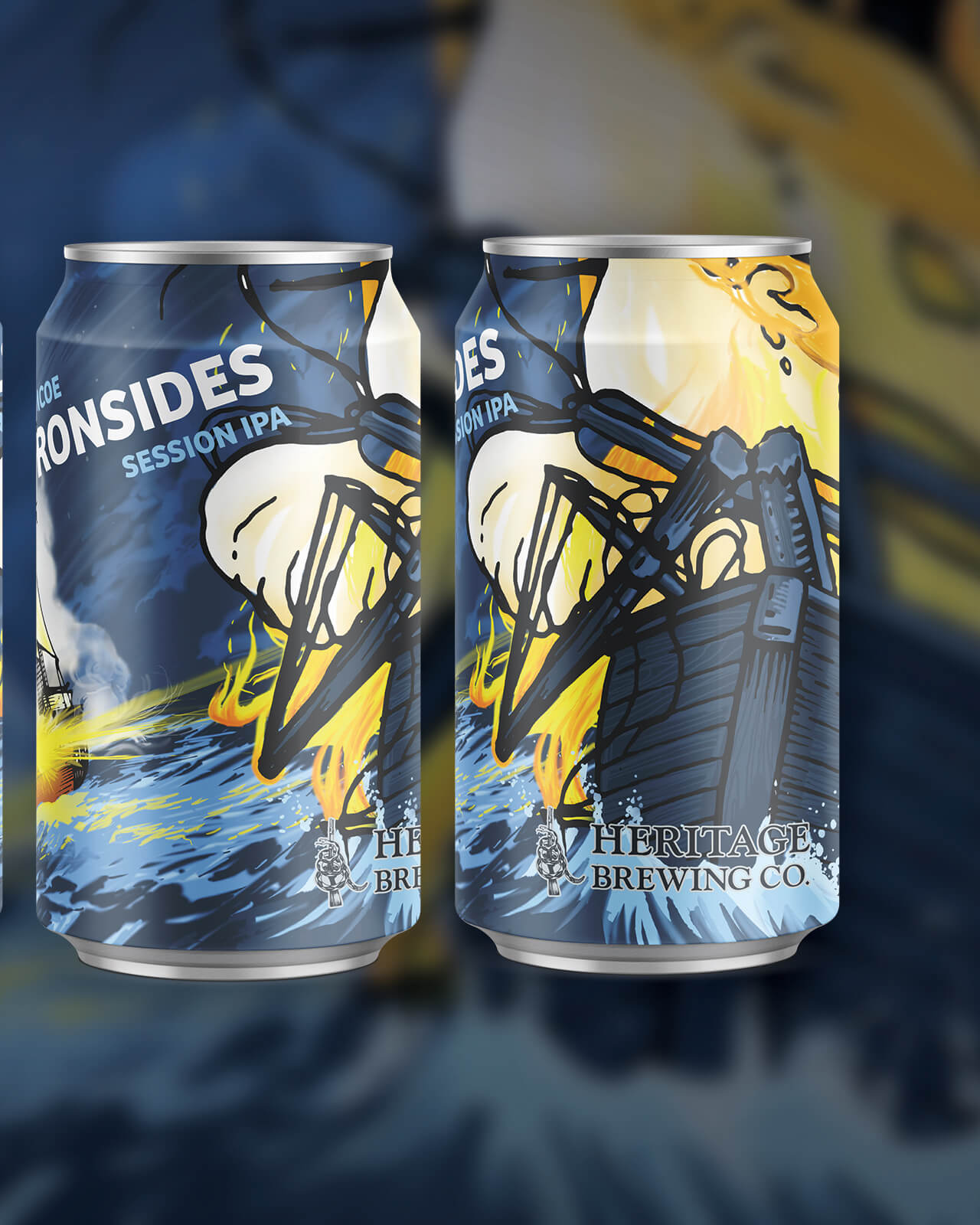 You're wearing your stars and stripes, decking yourself out in patriotic red, white and blue. Now all you need is the proper brew in hand to complement your outfit. Why not match your Fourth of July ensemble with Heritage Brewing Co.'s Simcoe Ironsides Session IPA? Named for the USS Constitution, the ship earned the name "Old Ironsides" during the War of 1812 after capturing multiple merchant ships and destroying five British warships. Part of Heritage Brewing's Beers of Summer Series, their Session IPA returns with its single malt single hopped awesomeness. Simcoe hops are liberally applied to add in some refreshing passion fruit-like flavors in an easy drinking IPA.
Cheers to a fantastic summer from here on out!
---