No Comments
Brewery Vivant | Lost Minds Tart IPA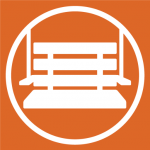 If you read my Ultimate 6er | Snowed-In in Michigan, you would remember that, "from November through March, I have learned to always be prepared by stocking our home with the essentials: a space heater, frozen pizzas and, of course, a few beers to keep us warm and cozy on this snowy day," so when Polar Vortex 2019 hit, my husband and I were ready to face it. One of the craft beers we picked up along the way to try was Lost Minds (7% ABV), a tart IPA from Brewery Vivant in Grand Rapids, Michigan.
It's been an interesting winter in Michigan this year. After a mild December, the end of January brought West Michigan the Polar Vortex, which included wind chills of -40 degrees, icy roads and a whole lot of snow over 5 days. Local schools, restaurants, breweries and other businesses closed in order to keep their patrons and staff safe at home. The governor of Michigan even issued a State of Emergency, and residents were asked to lower their heat to 65 degrees.
https://www.instagram.com/p/BtRC7mohN0x/?utm_source=ig_web_button_share_sheet
By the end of the week, I felt like I was living in an alternate universe, as I had only left the house on one occasion to get groceries. By Saturday I was itching to get out to experience civilization for fear that I may just lose my mind.
Brewery Vivant, which is known for serving up its wood-aged sours and farmhouse ales in a refurbished historic funeral home, provides us with a mash-up of a traditional sour and IPA with the unique beer, Lost Minds. It's brewed using Citra and Amarillo hops, and a kettle souring technique is used during the brewing process to add tartness to the beer. This is one of three beers in a series of brews that Vivant features in the style. The other two, Pumpkin Tart (a Farmhouse Pumpkin Ale) and Tart Side of the Moon (a tart Imperial Stout), are available in the fall.
As I poured my beer into a glass (a tulip glass is recommended), I was excited by the slightly cloudy, bright orange color and the intoxicating aromas of Lost Minds. The smell of tangerine, grapefruit and citrus were evident; however, there was also a subtle earthy aroma, which is not surprising considering Vivant's emphasis on funk, wild fermentation and rustic flavors. I was excited to enjoy something tropical after a long winter of dark brews and deep hoppy flavors.
Upon taking my first sip of Lost Minds, I found myself saying, "Oh yes, that is tart!" as I found the sourness of the IPA to be more than I initially expected. For an IPA, this beer had less of a hoppy taste than I expected, and after I adjusted to the tartness, I noted more of the fruity notes of pineapple, orange and lemon. By the end of my glass, I found myself comforted by thoughts of warm, summer days on Lake Michigan that eventually follow these cold, dark winter months. If you're like me and find yourself needing a warm-up this time of year, see if you can find Brewery Vivant's Lost Minds tart IPA! Cheers!
https://www.instagram.com/p/Bnl7LtNlXrc/?utm_source=ig_web_button_share_sheet
---