No Comments
Urban South HTX Celebrates 3rd Anniversary With 8 Circus-Themed Collaboration Beers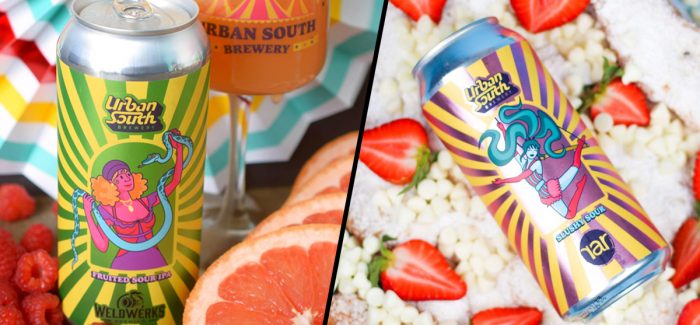 While Urban South HTX just turned three (in "beer years") they feel significantly older. They have successfully established themselves in the Houston beer scene, at the forefront of Houston's ever-escalating fruited sour boom. Created as the R&D branch of NOLA's largest brewery by volume, Urban South HTX arrived on the scene with more than a pinch of cheek and a strongly anti-establishment identity as part of craft beer's new guard. Pushing the boundaries of the possible, Urban South HTX is known for their avant-garde flavors, from Strawberry Nesquik and Starburst Gummie to Cheeseburger and Detroit Style Mexican Pizza–yes, these are all real beer flavors.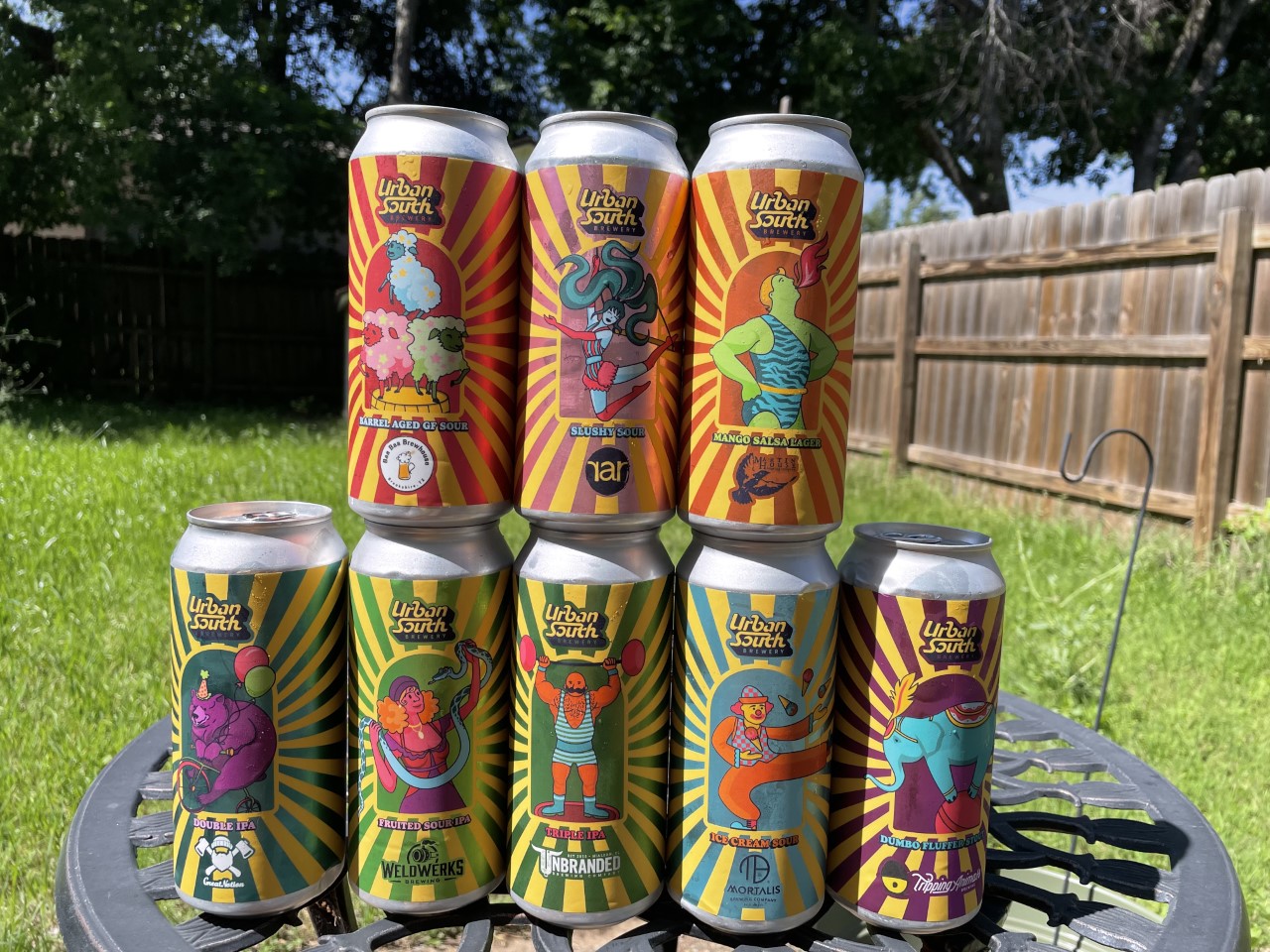 Go Big!
Urban South HTX (USB – HTX) has also produced a phenomenally high number of beers–582 beers in 1,095 days, nearly one beer for every two days they have been in business. With their hugely popular Spilled series weaving in pretty much every flavor imaginable, Urban South HTX has kept punters guessing, which keeps them coming back. Urban South HTX has also secured collaborations with high profile breweries across the U.S., including Equilibrium, J. Wakefield, Imprint and Sandbox.
For their third birthday celebration, it's unsurprising that USB – HTX decided to go big–and what could be bigger than a circus? "The circus theme had so much to offer from the vibrant colors, a variety of entertainment options, fun circus characters, incredible food… And it was really fun for our staff and guests to get into," says Anna Jensen, director of operations at Urban South HTX. "We also like to promote our taprooms at both locations as being family-friendly spaces and felt this theme was a great way to celebrate for all ages."
Collaboration Celebration
While hosting a circus party complete with a bouncy house, face painting, balloon artists and dunk tank, USB – HTX also brought together well-known breweries from Texas and beyond to create an eight-beer-strong limited edition circus beer collaboration project to top off the celebrations. The collaboration has a strong focus on fruited sours with a few wild cards thrown in. the collection is features the bold, punchy flavors and textural extremes that USB – HTX excels at, while also offering space for their collaborators to show their hands.
"Something that is so fun about the craft brewing industry is all of the great friendships and brewing relationships that you make along the way. At USB – HTX, we have always loved to celebrate those friendships in beer with our anniversary releases. This year it was very important to us to have a unique variety of styles available for everyone to enjoy," says Jensen. "As far as what to make with each, that creative genius was left to the brewers. We did a combination of virtual and in-person collaborations, but what a lot of people may not realize is there is a ton of back and forth on recipe-building conversations that happens well before the brewing magic."
Without further ado, here are the eight circus collaboration beers, complete with gorgeous vintage can art, making up a big top of beery excitement!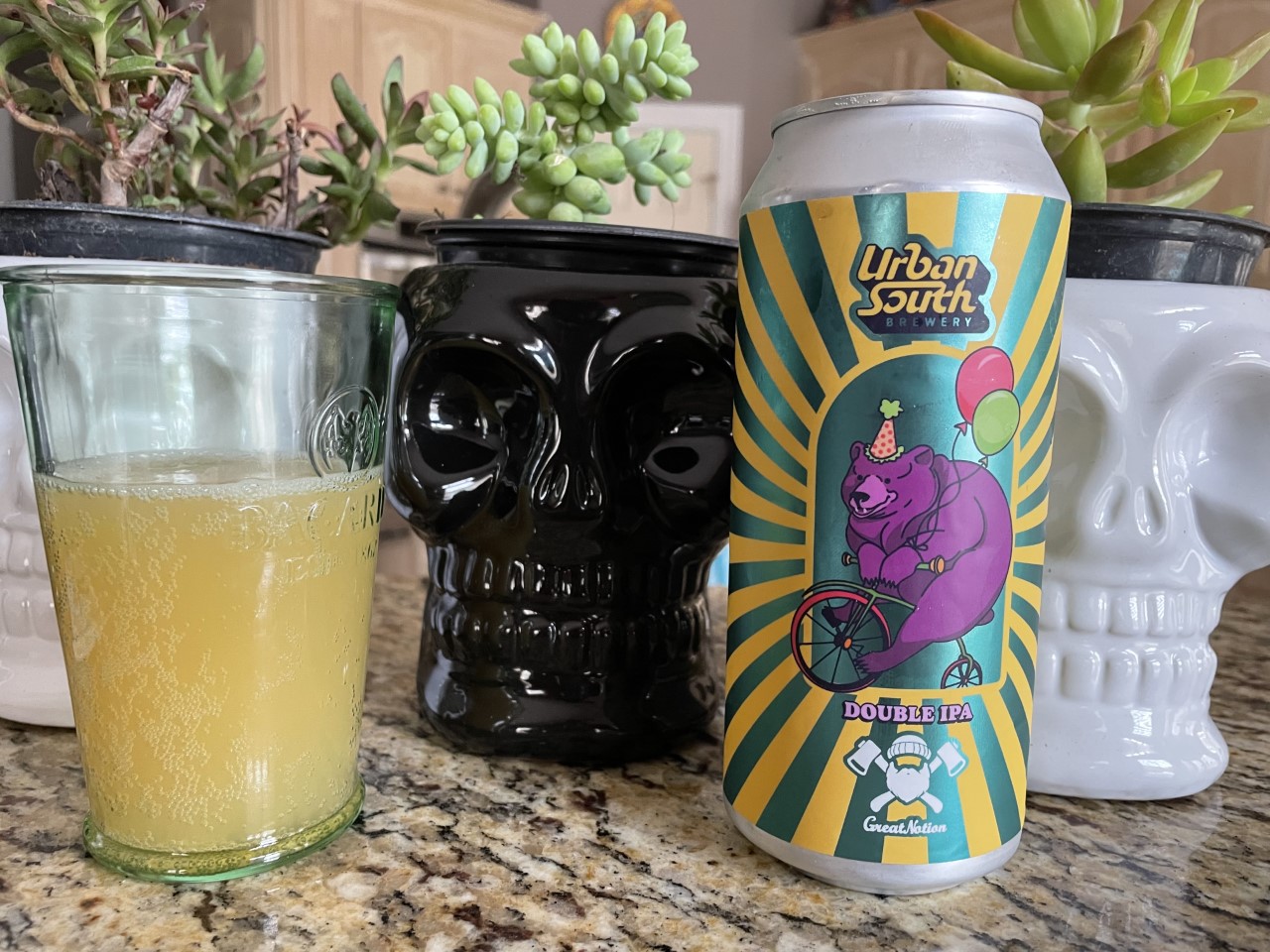 USB – HTX brought in one of Portland, Oregon's biggest hitters for this grapefruit-y, dank, medium-bodied DIPA. It is opaque and hazy with a strong citrus-herbaceous hop aroma brought to the fore by adding Cosmic Punch thiolized yeast. A touch of sweetness makes this beer more easy-drinking than you might expect–perhaps one for before trying out that unicycle.
"It was super fun to go to New Orleans to create a new school Hazy IPA with a hometown friend of mine, Ryan Bingham, and meet the rest of the Urban South brew team," says Andy Miller, co-founder and co-founding brewer at Great Notion. "We made a Hazy IPA with Citra, Nectaron and Phantasm using a thiol-producing yeast, Cosmic Punch, which creates a lot of interesting tropical aromas especially when paired with Phantasm–a powder made out of the dried skins of the Sauvignon Blanc grape."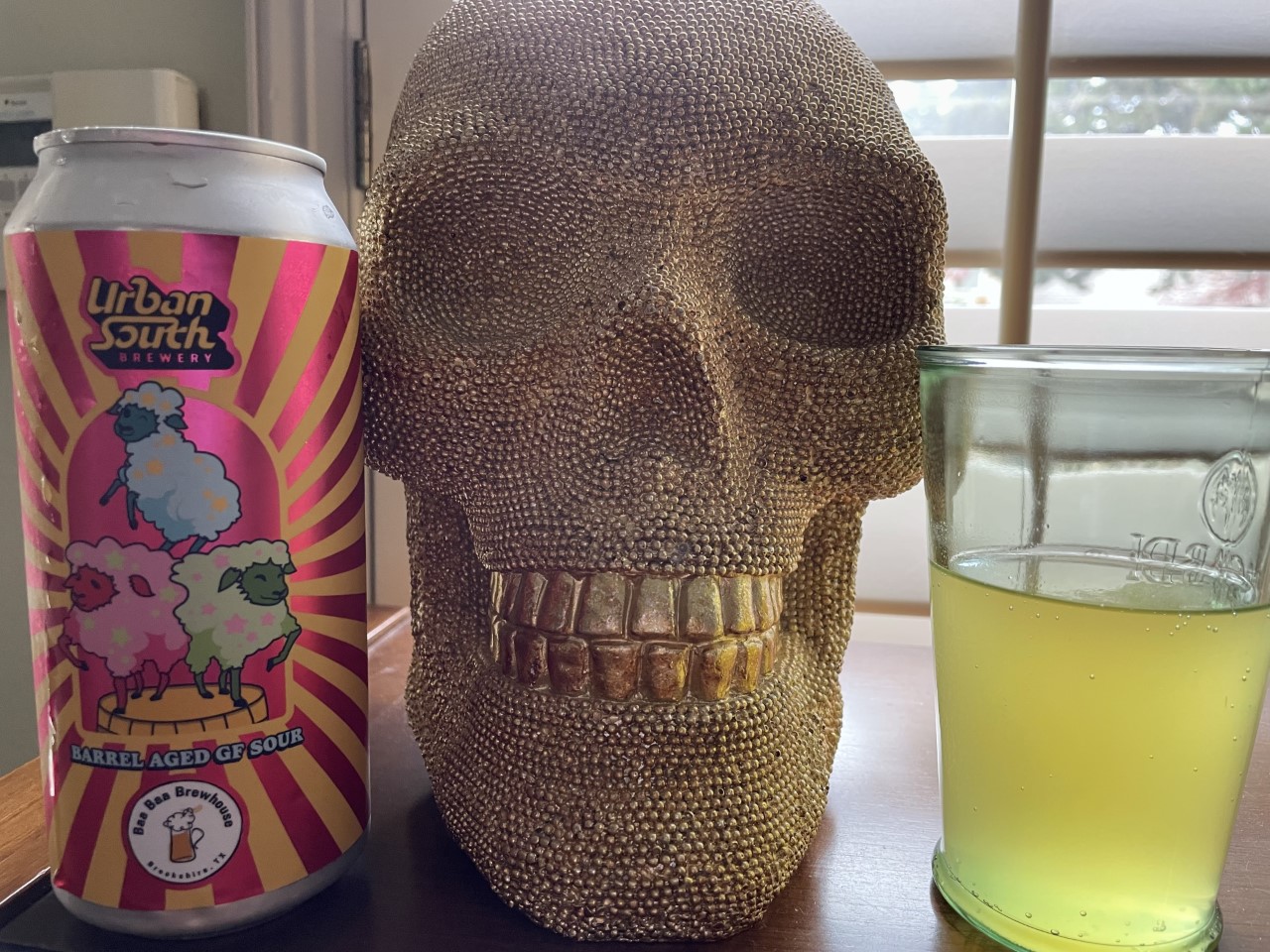 Baa Baa Balancing Sheep Barrel Aged Sour
Resembling a rum-based margarita, the subtle oaky warmth softens any excess sweetness to leave lime, salt and a gentle booziness. This Sour has a light body, making it deceptively easy drinking. The collaboration with local Sour beer specialists Baa Baa is one for those who like their sours deeper and less fruity.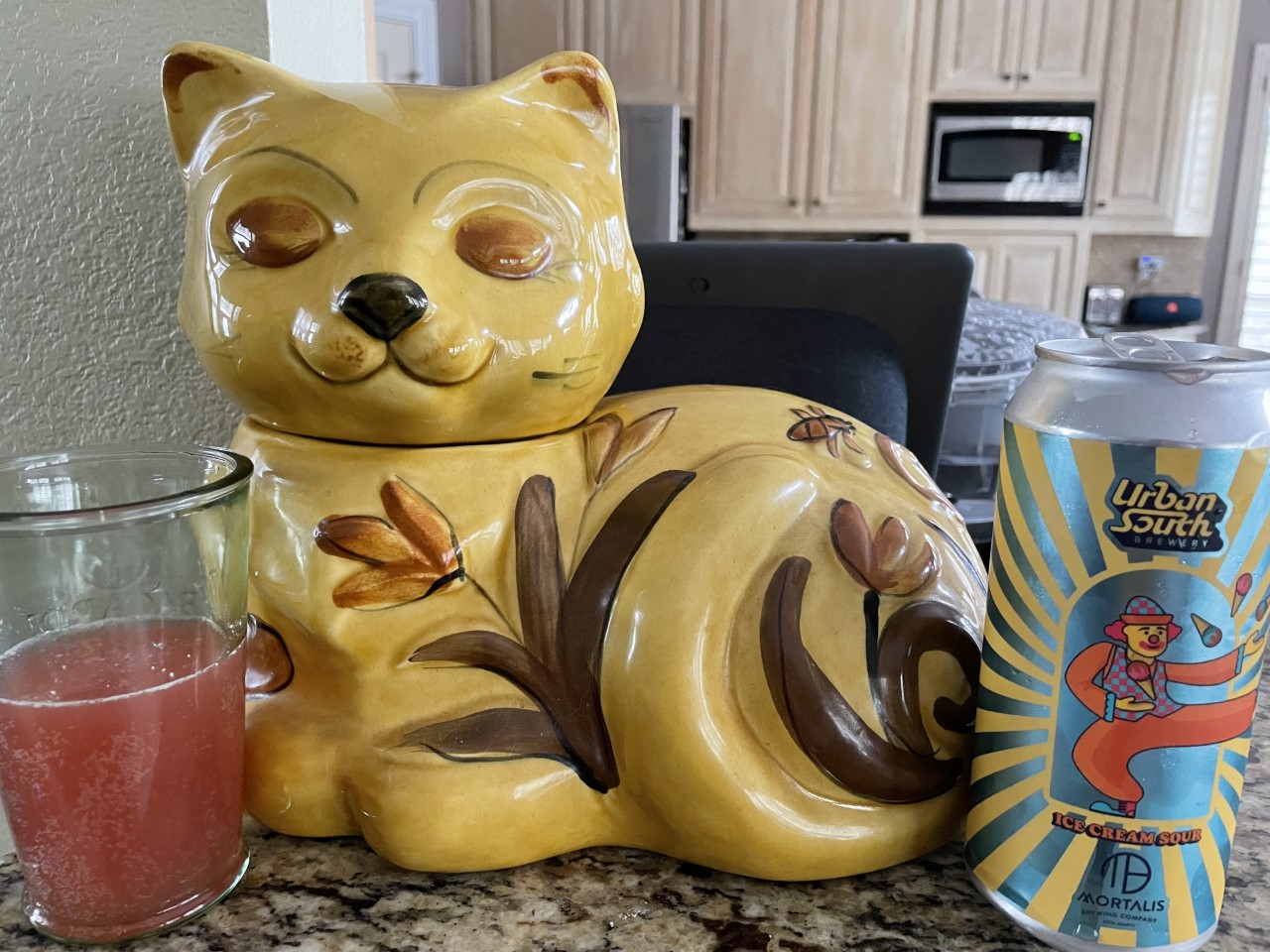 Mortalis Juggling Clown Ice Cream Sour
For slushie lovers, this thick, full-bodied mixed berry ice cream Sour is a sweet treat–all fairground cotton candy and Skittles. Working with New York's leading purveyors of experimental smoothie Sours, Urban South HTX has liquidized their circus theme fully here.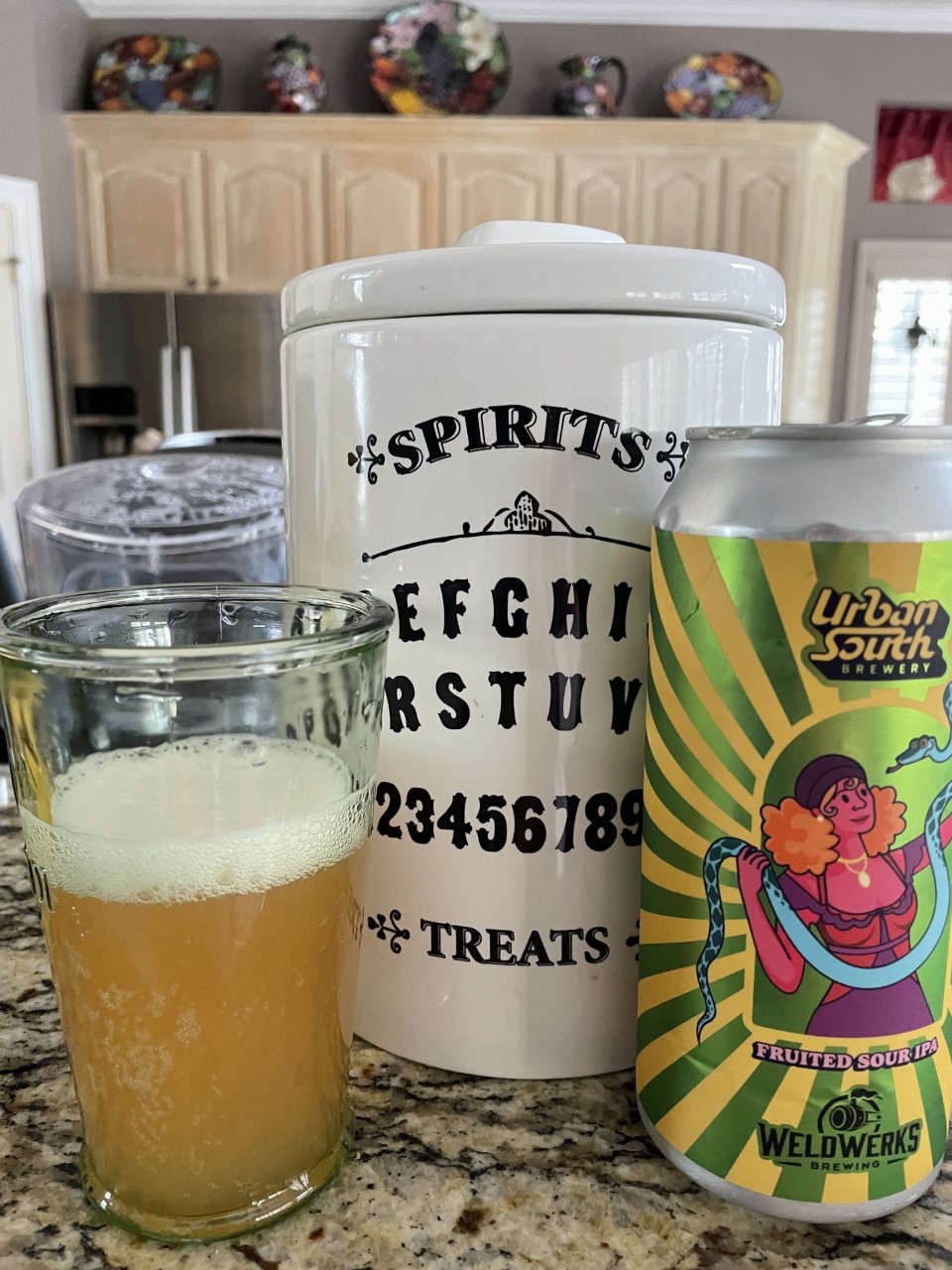 WeldWerks Snake Charmer Fruited Sour IPA
Bringing together the best of both worlds, this bright hoppy crusher sports flavors of citrus, lemon, melon and grapefruit with a zingy sour edge. Medium bodied with balanced hazy, this refreshing beer has a little sherbet-y spark, playing off the skills of Colorado's IPA-meisters WeldWorks.
"I was really excited to collaborate with Urban South in developing a fruited Sour IPA, a style that we have not really played around with," says Skip Schwartz, head brewer at WeldWerks. "The process of creating this style was enjoyable, as I have a personal love of blending hops with fruit and discovering the unique flavors that emerge. I believed that the synergy between the fruit and the hops would yield a successful outcome in Snake Charmer."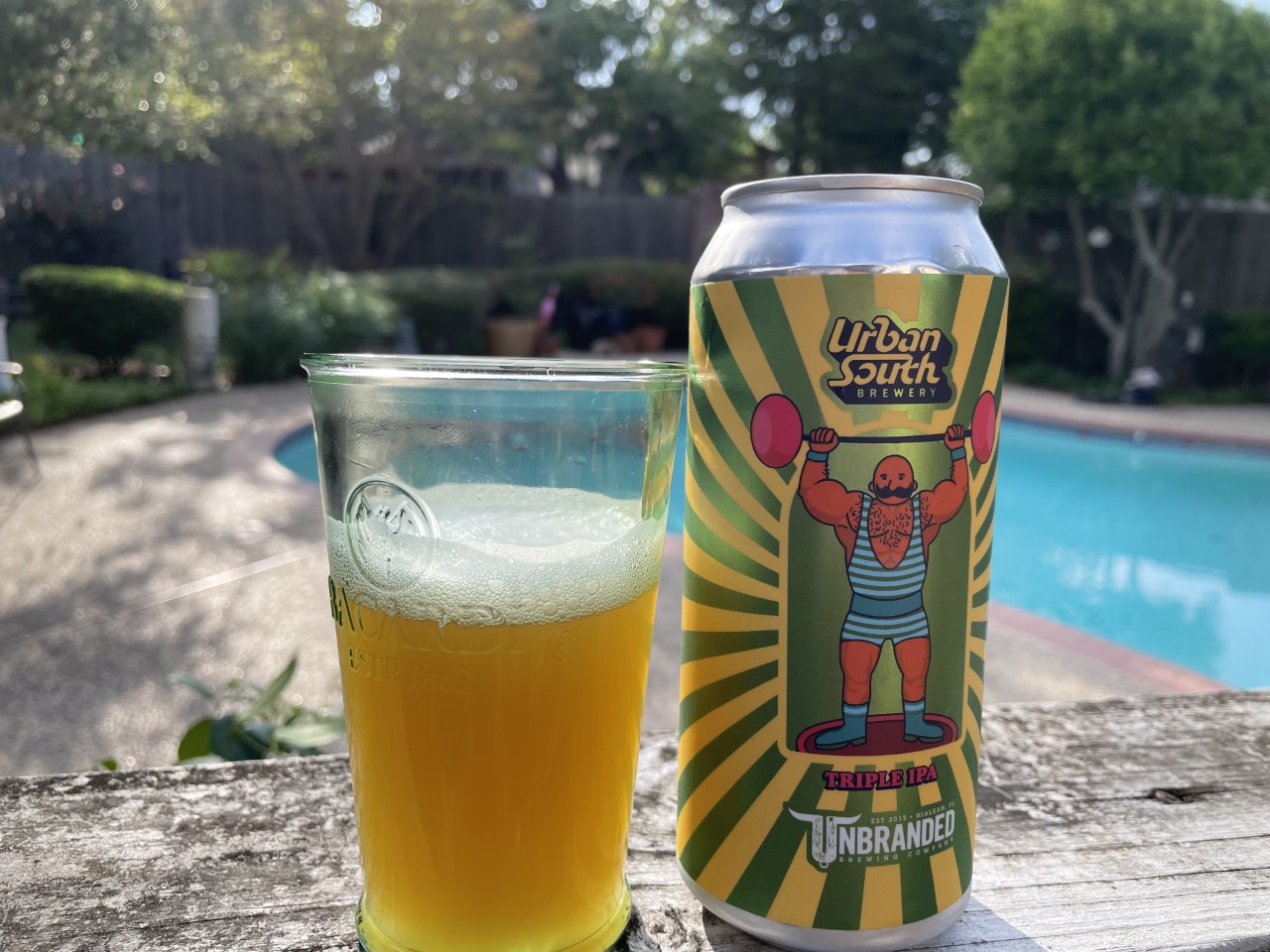 This Strong Man has a nice rounded hoppy punch on a pillowy-fluffy hop-haze body, with balanced sweetness and a hint of candy. The well-balanced triple-hop combo of Mosaic, El Dorado and Galaxy give away no hint of the bold 8.1% ABV.
"Who wouldn't want to be the strong man? He's one of the coolest and most realistic attractions at an old world carnival," says Joe Nelson, head brewer at Unbranded. "When we decided on a Triple IPA, the strong man in the IPA world, we agreed it was the perfect name for our anniversary collaboration."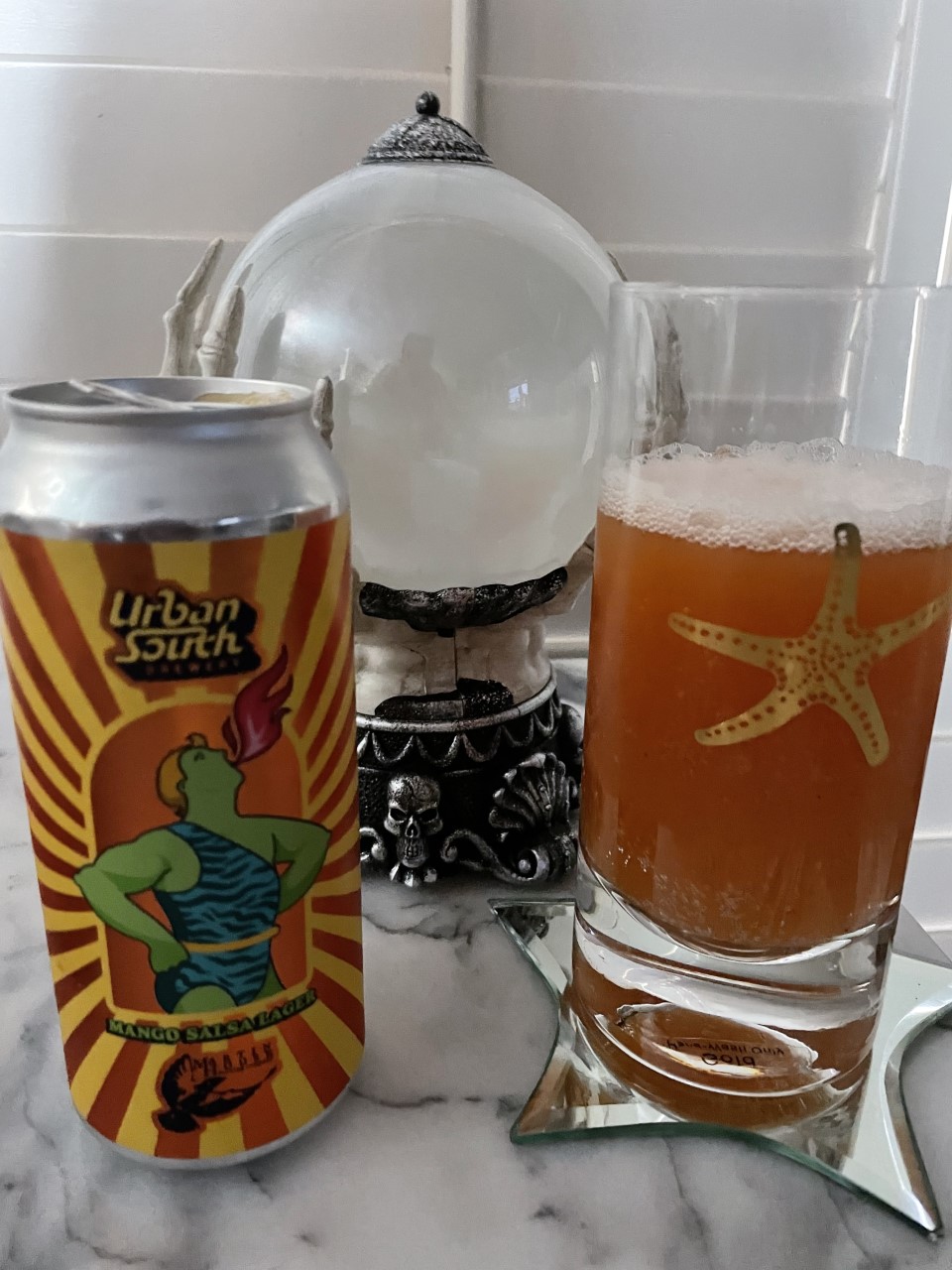 Martin House Fire Eater Mango Salsa Lager
Martin House are known for their hyper-experimental brews, and this thick bodied juicy lager is totally on brand. The beer combines rich mango sweetness with a slightly smoky tomato salsa. Notes of spicy green chili take it to full Bloody Mary. Suspend your disbelief, as you would when watching the fire eater.
"It really happened super organically, says John Laughman, head brewer at Martin House. "The collab was really easy to come up with because they enjoy our Bloody Mary beers, so we just did a fun fruited version."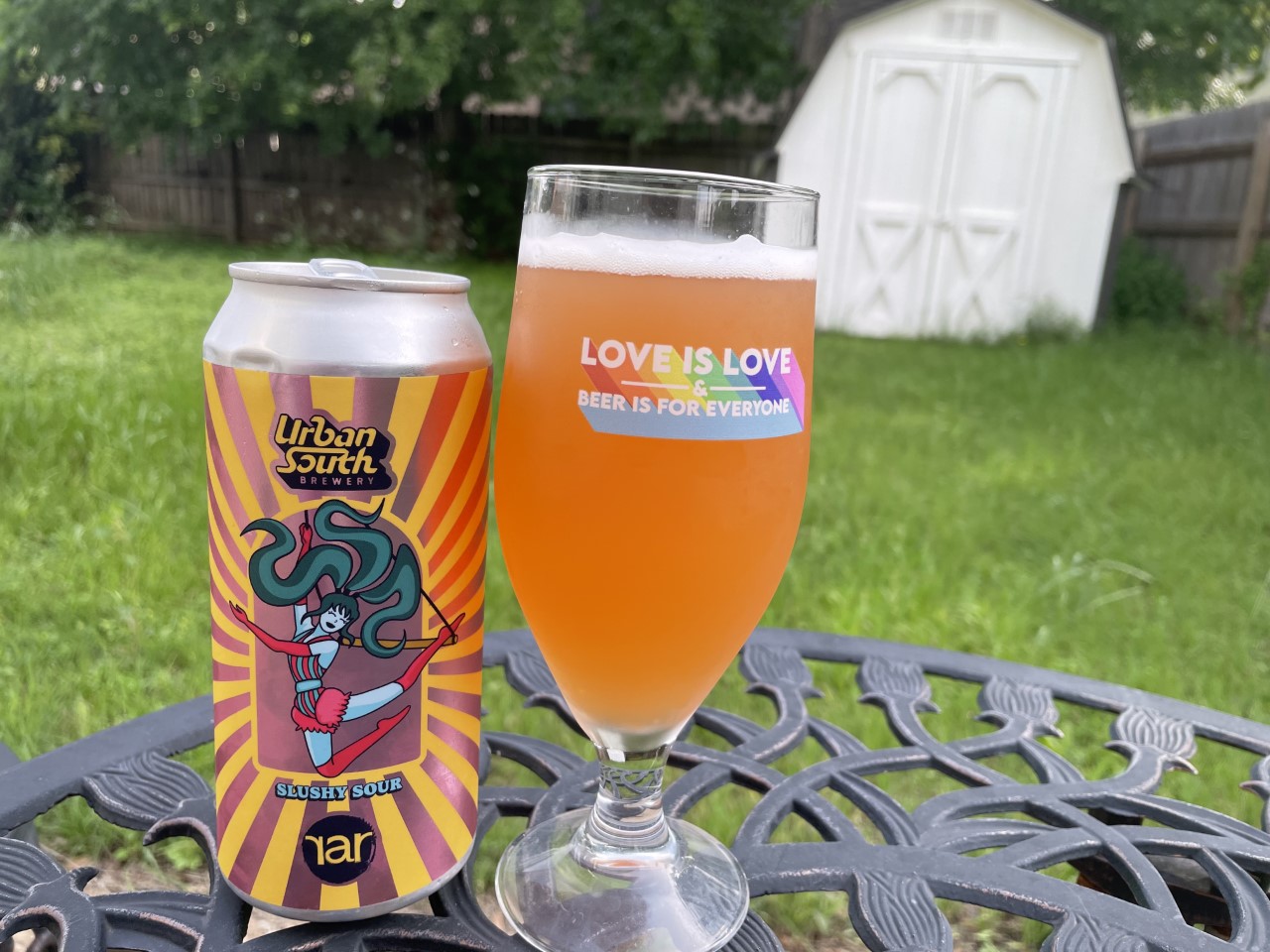 Rar Trapeze Artist Slushie Sour
Actually not a slushie at all, this beer is a light-bodied bright fizzy hit of strawberry shortcake. The mix of strawberry, white chocolate and funnel cake combine to make a happily crushable brew. Walking the tightrope between sweet and sour, this performance merits an encore.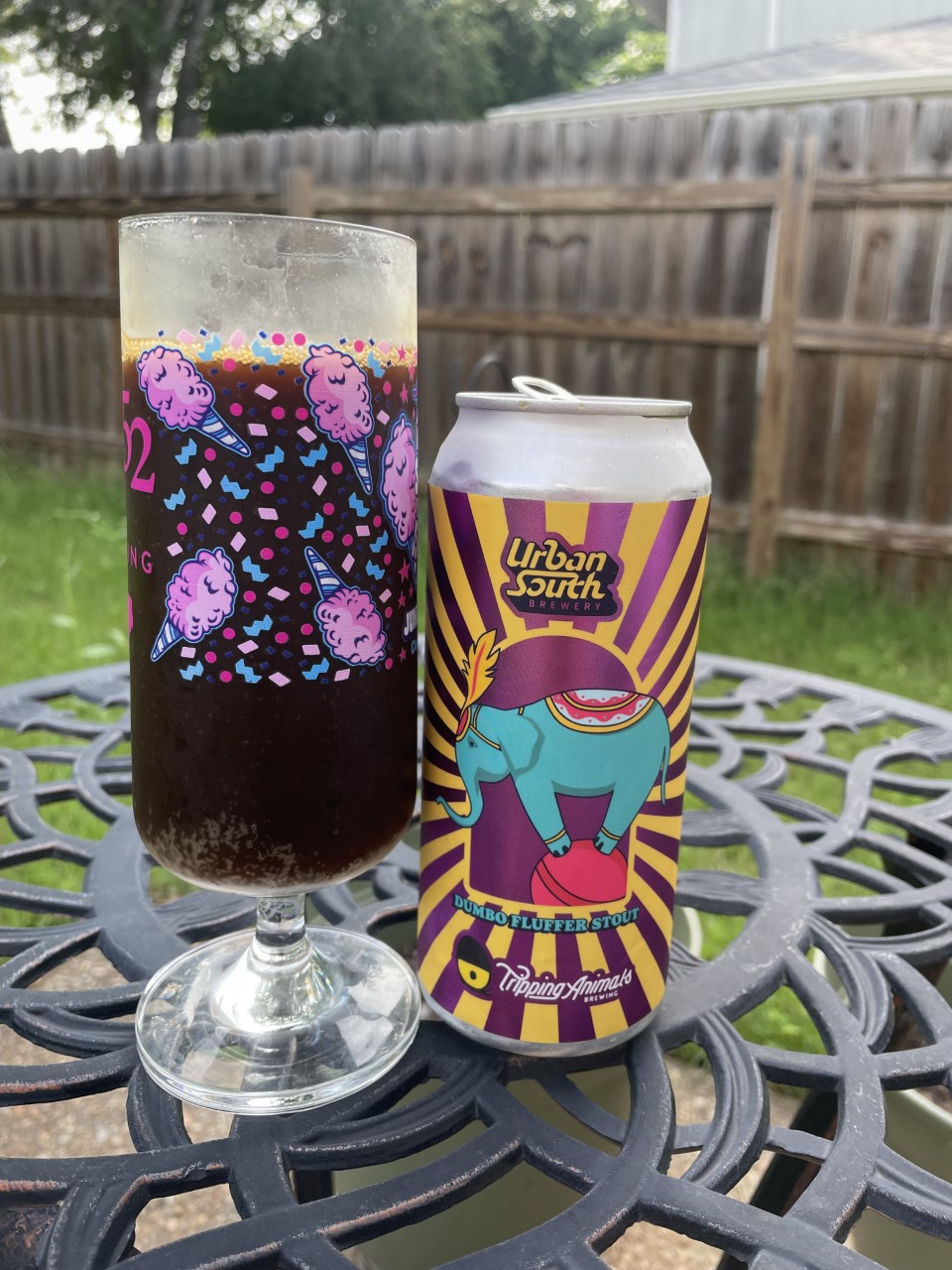 It's all about the peanuts–and they are everywhere, from a strong rich nose to full chewy flavor on a real bowling-alley-milkshake body. There are hints of marshmallow and morello cherry and a long lingering finish. Blink, and you'll miss the elephantine 14.8%!
Cause for Celebration
"Two things that have always been true about Urban South HTX's identity is that we like to get really creative with our beers and we always like to have fun. I feel like this project was a true celebration of both of those aspects," says Jensen. "From creating the concept, to brewing the beers, to booking the entertainment, to the actual day-of celebrations, our team had a really fun time executing this project. That's really what our anniversary should be all about. It is a celebration of who we are, where we started and where we are going. We are looking forward to another fantastic year of creating and innovating and getting to celebrate year 4 with everyone in 2024!"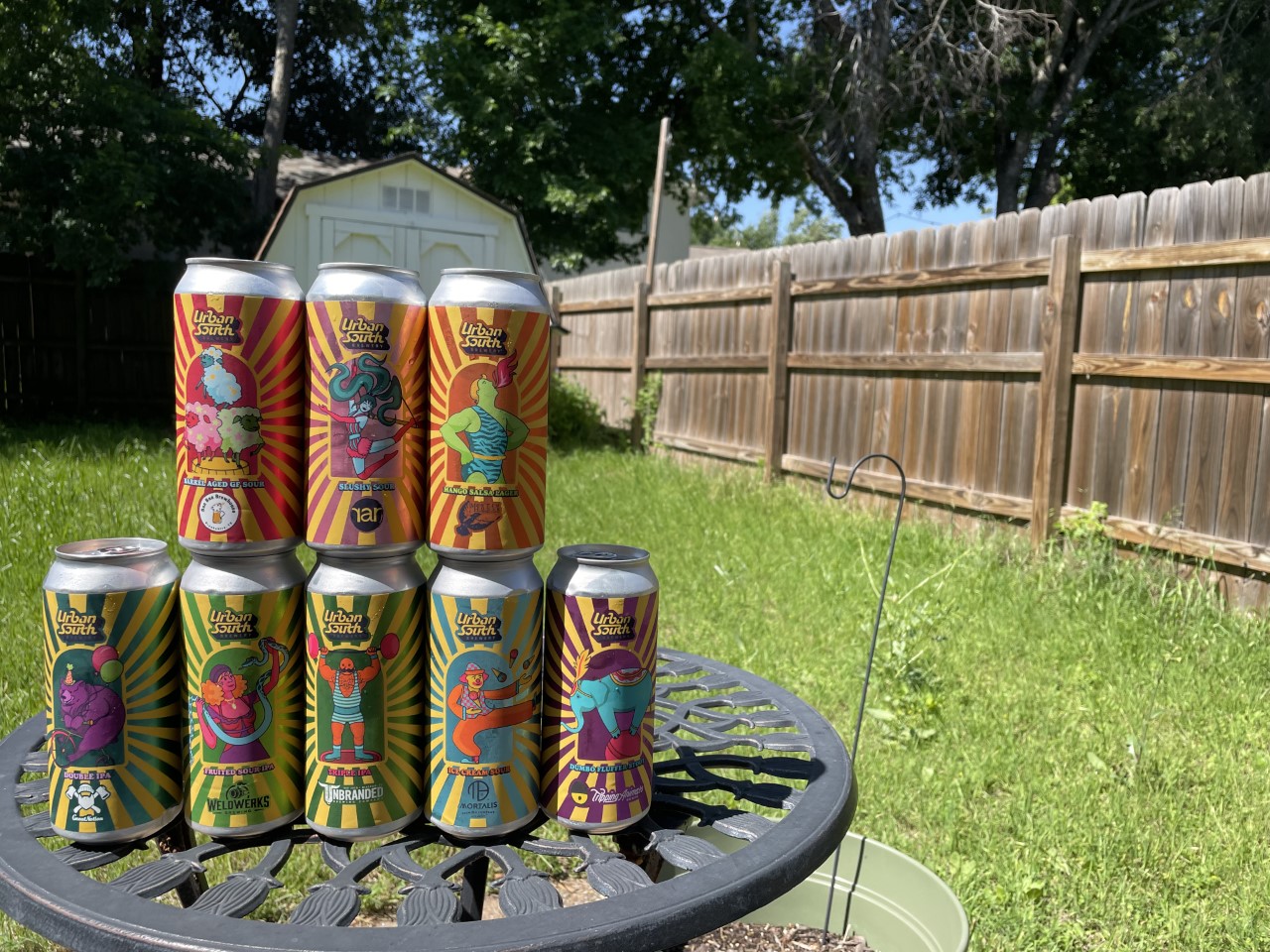 Urban South HTX anniversary beers are available in limited quantities at the Houston and New Orleans taprooms. Certain beers are available in limited quantities in North Carolina and California. Contact your local bottle shop for details.
Beers courtesy of Urban South HTX, opinions writer's own.
---