#houstonbeer Archives – PorchDrinking.com
May 4, 2023 | Ruvani de Silva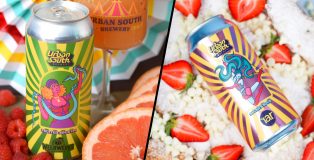 While Urban South HTX just turned three (in "beer years") they feel significantly older. They have successfully established themselves in the Houston beer scene, at the forefront of Houston's ever-escalating fruited sour boom. Created as the R&D branch of NOLA's largest brewery by volume, Urban South HTX arrived on the scene with more than a pinch of cheek and a strongly anti-establishment identity as part of craft beer's new guard. Pushing the boundaries of the possible, Urban South HTX is known for their avant-garde flavors, from Strawberry Nesquik and Starburst Gummie to Cheeseburger and Detroit Style Mexican Pizza–yes, these are all real beer flavors.
February 17, 2021 | Ruvani de Silva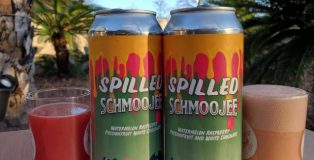 Texan Fruited Sours tend to fly deeply, almost suspiciously under the radar. Not because we're not proud of them – on the contrary. The truth is that they are so lip-smacking-tasty that we want to keep them all to ourselves. Choosing just one Fruited Sour from a truly dizzying array of outstanding options was a small challenge in itself, but when we heard about new kids on the block Urban South HTX's ultra flavor-dynamic collaboration with Pennsylvania's Imprint Beer Co., we heeded the call. Spilled Schmoojee was the result of their collaboration.