No Comments
Ultimate 6er | Snowed-In in Michigan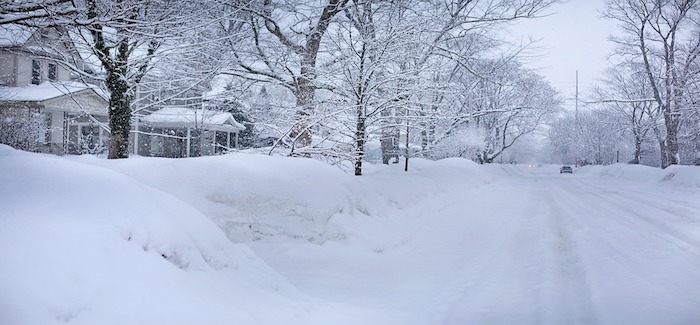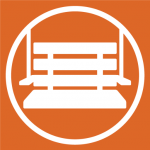 Growing up in Michigan, I have always found myself amazed at the power of snow. An overnight snowfall has the strength to shut down roads, schools, businesses, and any plans that I have for the day. As an employee of the public school system, I am one of those blessed adults who is still able to enjoy the thrill of having the phone ring at 5:30 a.m. to tell me that it is a snow day. My favorite winter days are those where the snow falls so quickly and in such great amounts that we have no choice but to stay home cozied up under blankets by our fireplace. With West Michigan's "lake-effect snow," it is not uncommon to have blizzards that last for several days in a row, making even a simple run to the grocery store a hazardous undertaking. Therefore, from November through March, I have learned to always be prepared by stocking our home with the essentials: a space heater, frozen pizzas, and of course, a few beers to keep us warm and cozy throughout these snowy days.
https://www.instagram.com/p/BpFJEZvgS6W/?utm_source=ig_web_button_share_sheet
Inspired by an activity that helps us get through the long winter months, Ski Patrol from Brewery Vivant is the perfect beer to enjoy inside or out on a snowy day.  Brewery Vivant is known for their Belgian-inspired brews, and this hazy Witbier is a seasonal crowd-pleaser.  Brewed with cardamom and orange peel, Ski Patrol is both spicy and sweet. This easy-drinking beer (6% ABV) could be a refreshing follow-up to an afternoon of playing in the snow or shoveling the driveway!
---
If you start to get bored, hopefully you are snowed in with three friends who know how to play Euchre, a popular card game in the Midwest. Fun fact: In his article "The People's Card Game", Jason Boog shares that a German immigrant taught the survivors of the Polaris expedition, who were marooned in the Arctice Ocean, how to play this game. Michigan is now one of six states included in the "Euchre Belt" of card players who have kept this game alive throughout history (Boog, 2015).
This German Pilsner will continue your afternoon or evening on a lighter note at 5.5% ABV. Like other pilsners, Euchre Pils features a light, grainy taste with a hint of fruitiness to it.
---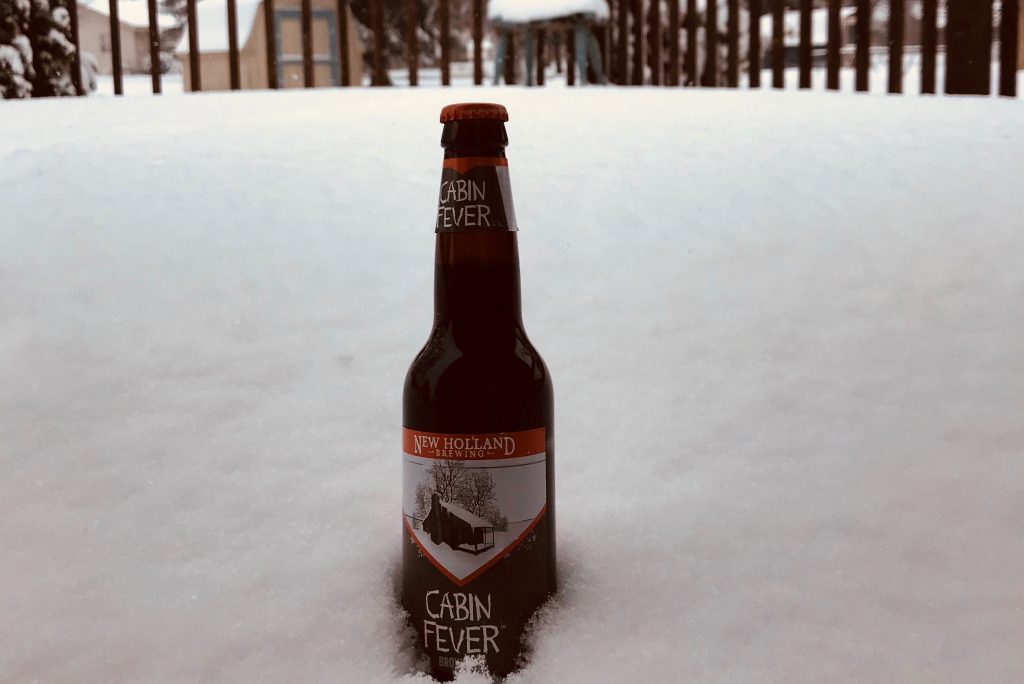 For those of you who have experienced a winter storm that drags on for days, you will understand the restless feeling that one gets when trapped indoors by the snow.  Hailing from my favorite hometown brewery, Cabin Fever is New Holland's seasonal brown ale. When poured, this beer is surprisingly dark in color, but at 6.5% ABV, it provides a smooth transition from a lighter ale to a darker brew. The initial sip has a roasty, nutty taste, which is balanced out nicely by the subtle sweetness of chocolate notes. If you find yourself surviving off of dried fruit and beef jerky because you forgot to run to the grocery store prior to the blizzard, you are in luck because this beer pairs perfectly with a charcuterie board.  Now, just relax and enjoy having nowhere to go!
---
https://www.instagram.com/p/BOdKh8MA9Fx/?utm_source=ig_web_button_share_sheet
Be prepared, Hazel's Nuts is a beer that could sneak up on you!  Although it has a higher ABV (11%), the sweet and salty flavors subdue the whiskey taste, making it an easy beer to drink by a roaring fireplace. This coffee stout aged in bourbon barrels is packed full of flavor including vanilla, chocolate, espresso, and hazelnuts.  This beer is highly sought-after, so you may have to stock up early if you want to enjoy this tasty treat throughout the winter!
---

The first time I tried Polar Vortex was at the Grand Rapids International Wine, Beer, & Food Festival in November, and I knew instantly that this was a must to add to my snowed-in beer stock.  At 11% ABV, this Bourbon Barrel Aged Strong Ale instantly warmed me from my head to my toes.  The bite of the bourbon flavor is mellowed out nicely by a sweet honey taste.  A sipper to enjoy slowly, Polar Vortex would a cozy drink to have in hand while cuddled under your blankets watching the snow continue to fall outside your window.
---
https://www.instagram.com/p/BWVZQtzh5VN/?utm_source=ig_web_button_share_sheet
To cap off this tasty night, what could be better than a beer that tastes like dessert? Nutter Your Business Peanut Butter Stout (5% ABV) from Grand Armory Brewing in Grand Haven tastes like a nutter butter cookie, as it is big on peanut butter and features subtle tastes of vanilla, brown sugar, and other flavors. If you want a slightly sweeter flavor, pour yourself a PB & J by mixing in Grand Armory's Mother Schmucker's Raspberry Ale (I've found that the perfect pour is 3/4 pint of Nutter Your Business and 1/4 pint of Raspberry Ale).  This tasty brew will satisfy your sweet tooth and provide the delicious ending to a cozy, snowy night.

---