No Comments
Event Recap | The 11th Annual Grand Rapids International Wine, Beer, & Food Festival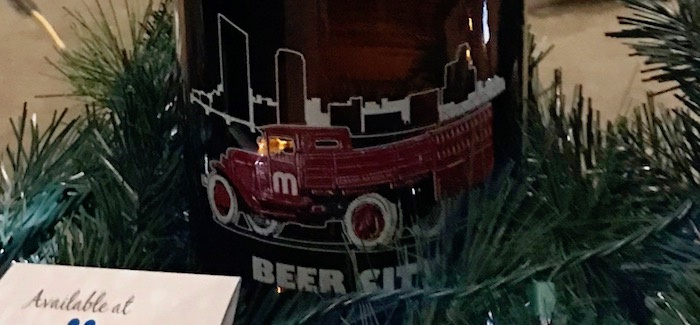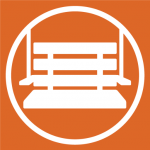 Walking into the 11th annual Grand Rapids International Wine, Beer, and Food festival was an overwhelming sensory experience. The excitement and chatter of thousands of festival goers filled the air, in addition to music being provided by local musicians. The smell of tacos from Lindo Mexico and pulled pork from Slows Bar Bq, just a few of the local eateries on site, teased my taste buds. Although I enjoy wine and cider, my eyes were drawn immediately to "Beer City Station," the area of the festival dedicated to over 60 brewery tents lined with taps and ready for me to explore. My husband and I bought our tasting tickets and set out on our culinary adventure.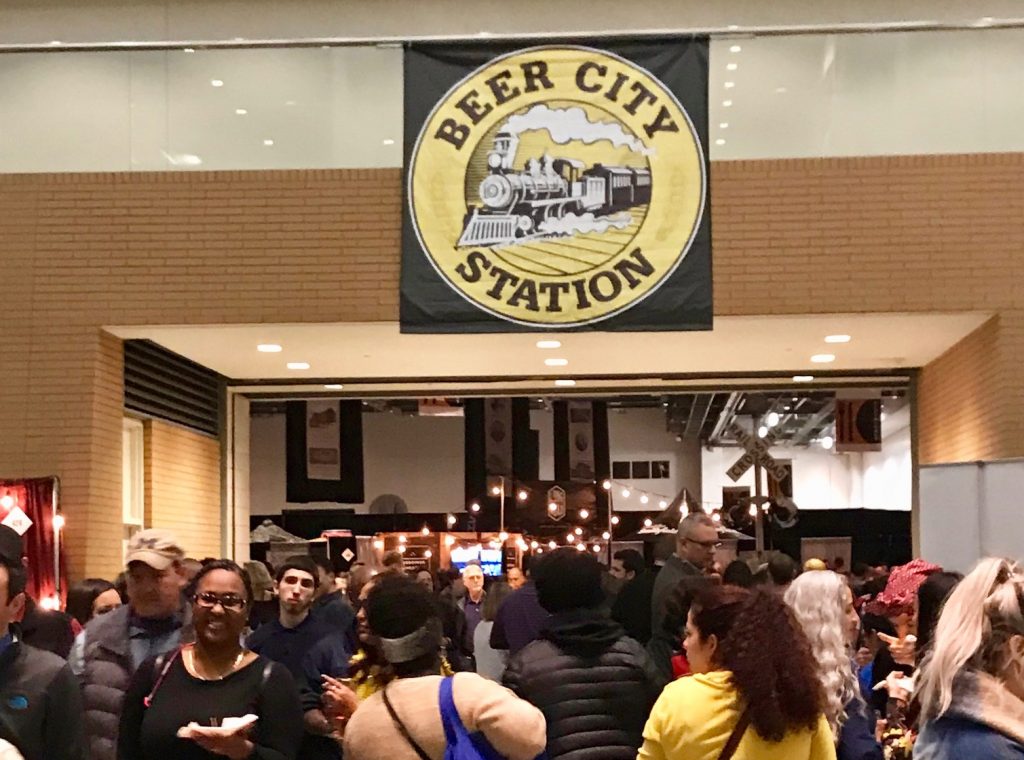 As promised, the 11th annual Grand Rapids International Wine, Beer, and Food Festival continued its tradition of offering attendees an amazing craft food and beer experience. From Thursday, Nov. 15 through Saturday, Nov.17 attendees were treated to samplings of delicious local culinary treats in addition to over 1,500 different beers, wines, ciders, and spirits from the around the world.
In regards to beer, local breweries naturally dominated the event with over 25 Michigan breweries represented. A complete list of these can be found in my preview of the event, as well as on the event's website. Of course, several of Michigan's most popular breweries were in attendance including Bells, Founders, Short's, Atwater, Perrin, and New Holland. Because my husband and I have tried most of these brews before, we were on the hunt for the new and unusual.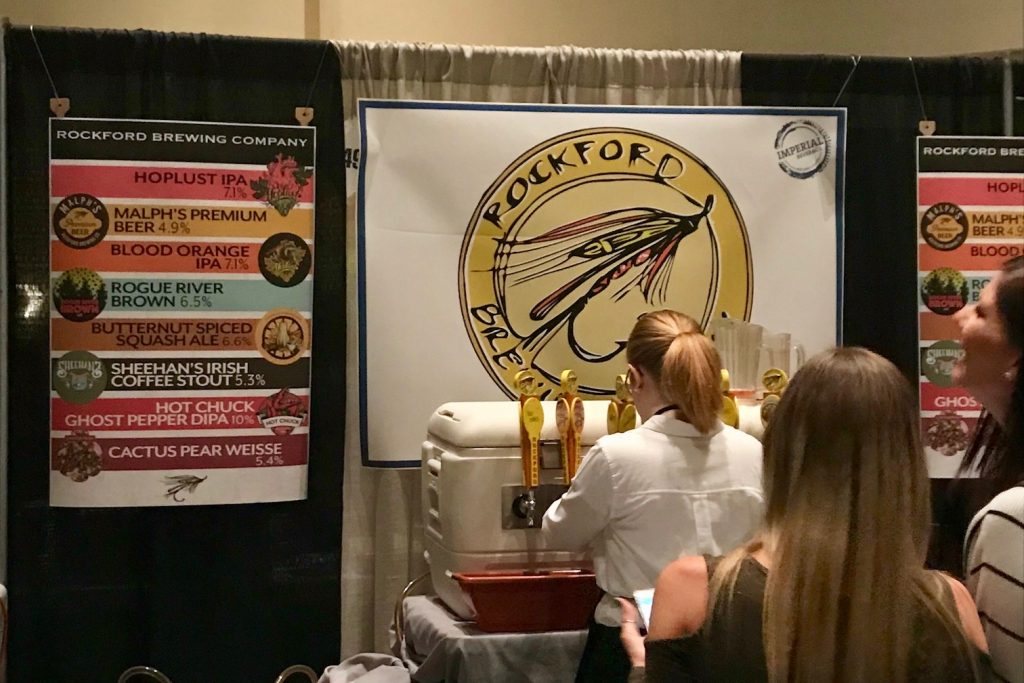 One of our first stops was Rockford Brewing Company, which featured an impressive list of 16 beers on tap. We tried the Butternut Spiced Squash Ale in the spirit of Thanksgiving. At 6.6%, this fall beer provided an alternative to the traditional pumpkin ales and left us feeling warm and toasty!
Next, we found ourselves in front of The Mitten Brewing Company, where we tried Mango Gold, a tart American Wheat Ale. Tasting almost like a cider, we decided this would be a great beer for summer days spent out on the boat or by the beach, especially with its low ABV of 4.5%. The mango was also a delicious alternative to some of the more traditional fruit-flavored beers we have had.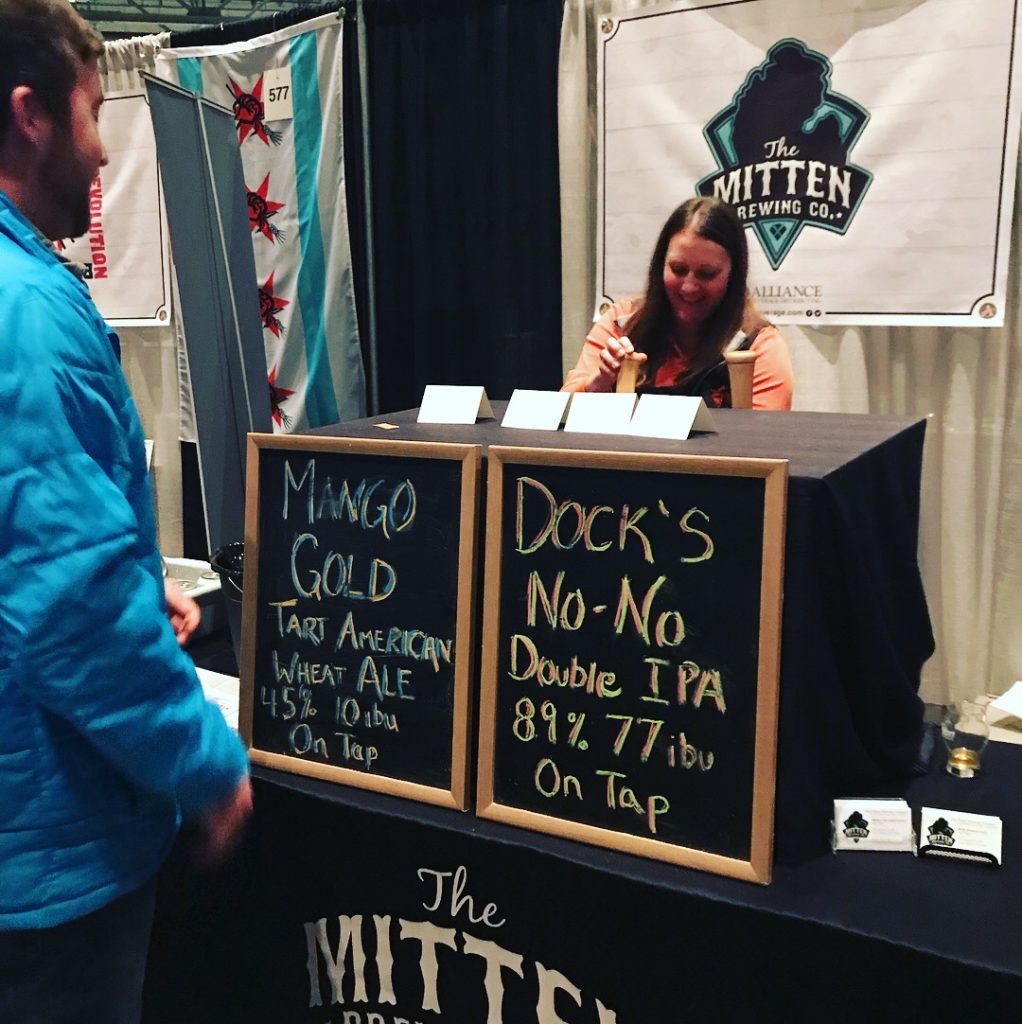 After a few more tastes of beer, we decided to indulge in one of the many food options of the night, which included sushi, tacos, soft pretzels and beer cheese, mini chicken pot pies, barbeque, acai bowls, mac and cheese, and more. We settled on a dinner plate from Tamales Mary, and the delicious tamales, rice, and beans refreshed us for round two of beer samplings. While we relaxed and ate, we also enjoyed listening to VALENTIGER, a local rock/pop band who was entertaining on the Beer City Station Music Stage.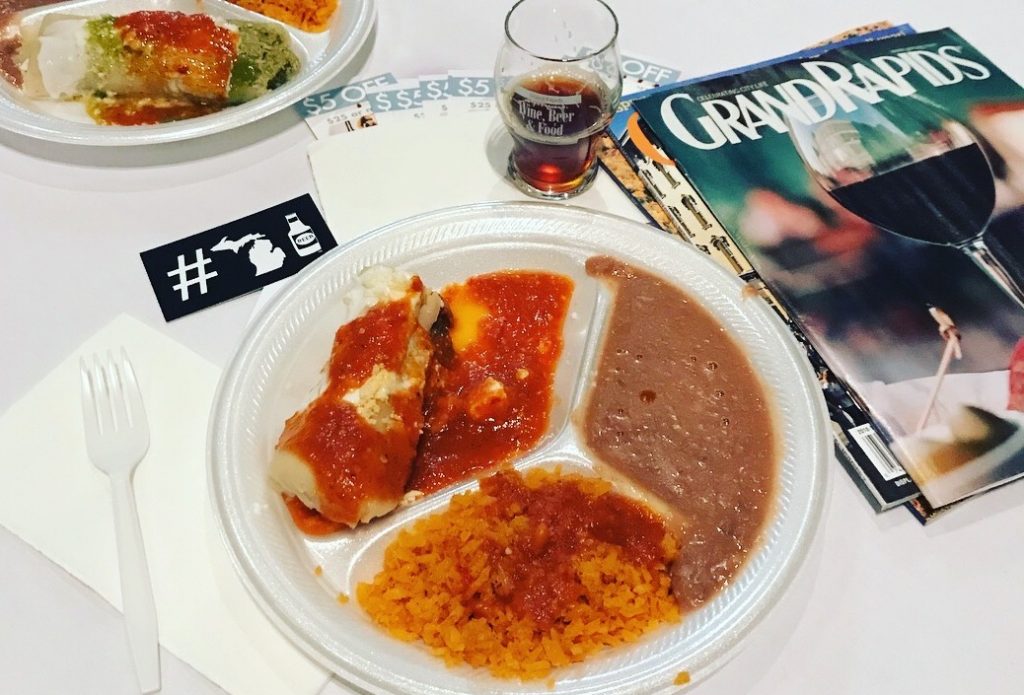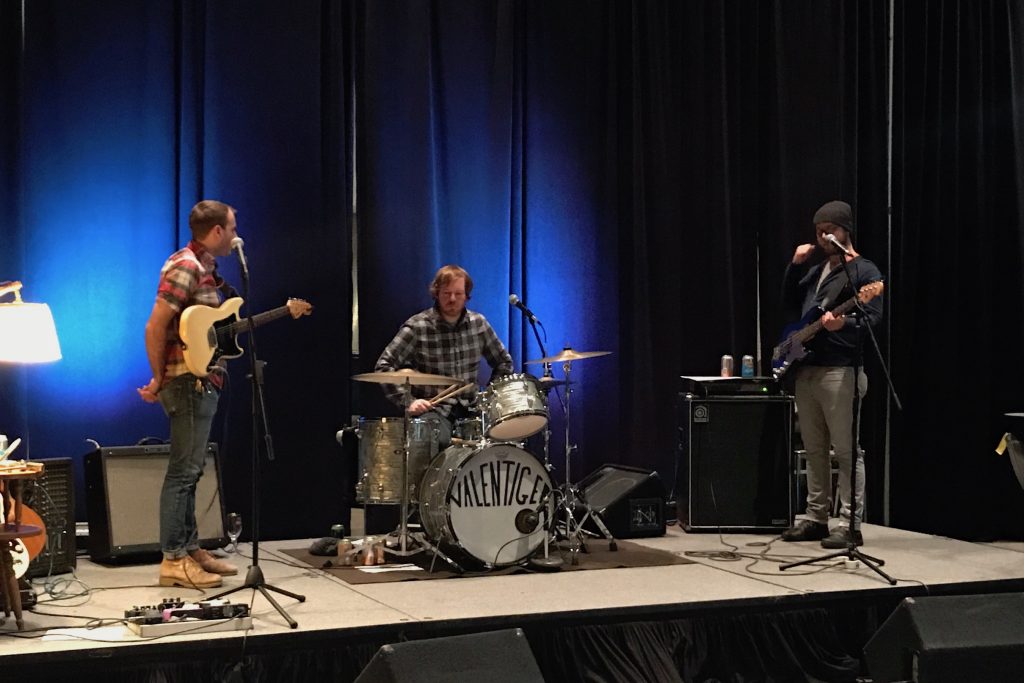 After we finished eating, we snagged a few more tastes as we walked to the Meijer Food Stage to watch one of several workshops that took place over the course of the festival. I was especially interested in catching "Cooking with Michigan Wine, Beer, & Spirits," which was hosted by Jenn Fillenworth who is a local culinary star and blogger (Jenny With the Good Eats). Jenn made a last minute switch to her programming, cooking with cider rather than wine, as she showed the crowd how to make a apple cider vinaigrette using Ridge Cider, as well as beer battered shrimp po' boys using Perrin Brewing's 98 Problems IPA. The shrimp also featured local Coppercraft Distillery's bourbon. The results were delicious!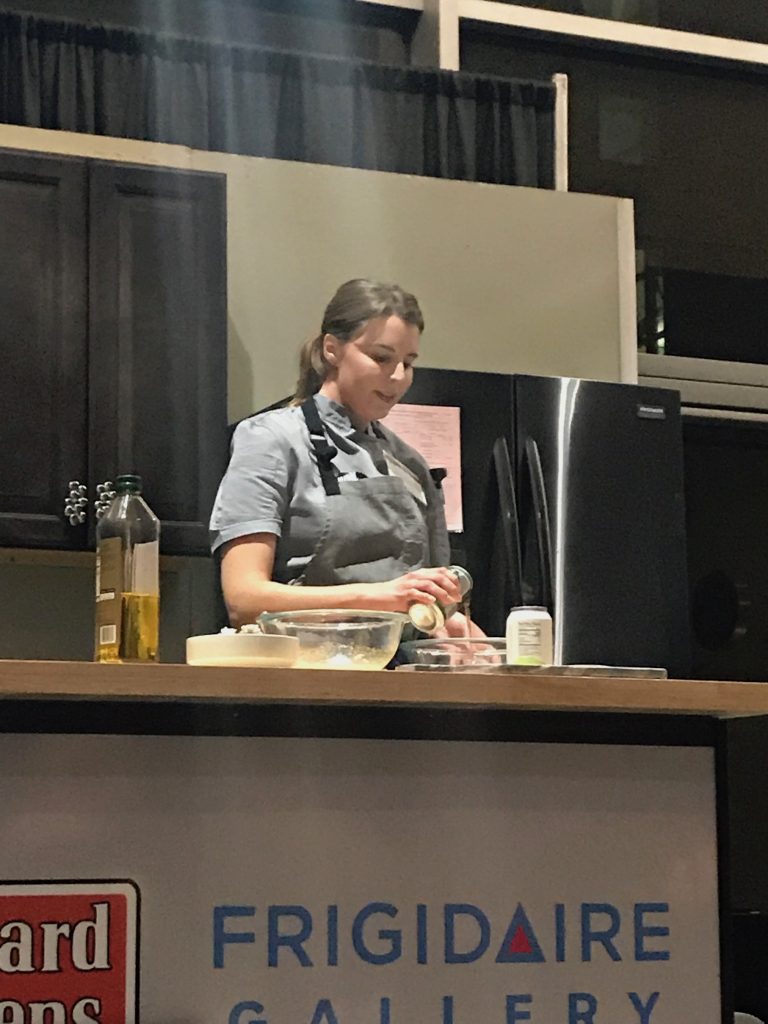 Next, we swung through "The Vineyard" where hundreds of wineries were pouring tastes as well, before going back to "Beer City Station." My husband stepped out of his Michigan comfort zone to try Nebraska Brewing Company's Betty Imperial Stout, which was one of his favorite beers of the night. Because I love my hazy IPAs, I enjoyed the Big Juicy IPA from White Flame Brewing Company. The sweet, hoppy flavor hit the spot after our culinary treats.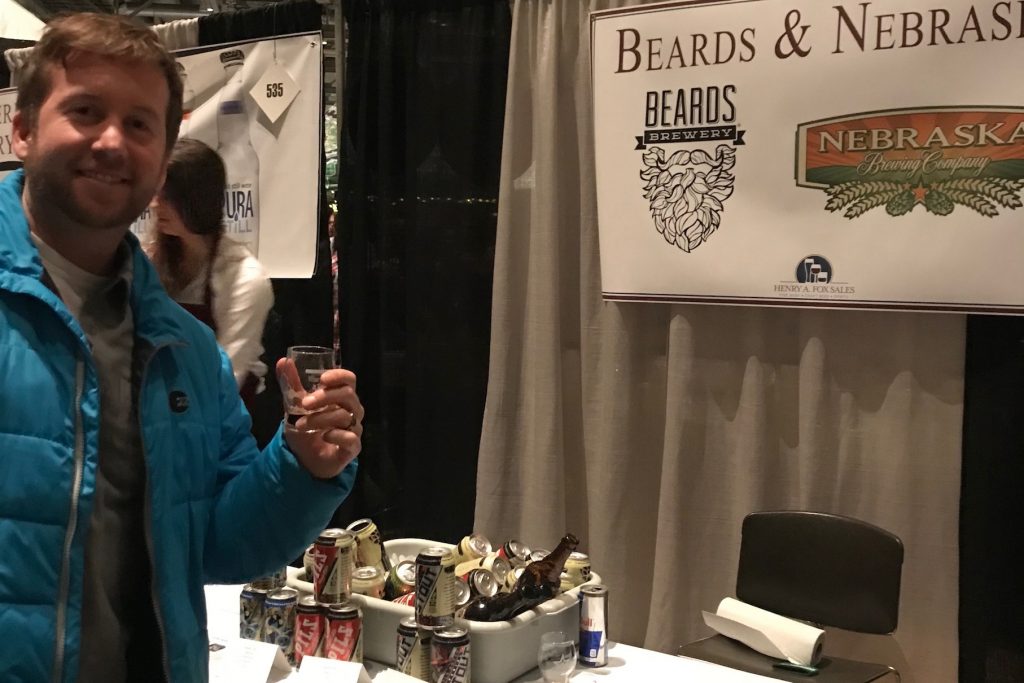 We were down to the last of our tasting tickets, so my husband chose to end his night with a beer from one of his favorite breweries, Latitude 42. Party at the Moon Tower, an American Imperial IPA, had a more traditional IPA taste and was an appropriate night cap after an evening packed full of unusual flavors. I choose to go a different route with my final tickets when I found myself amidst the dessert tables. My tray of goodies featured a pumpkin cupcake with cream cheese frosting and an M&M brownie, which were both delicious. However, the perfect ending to my night came in the form of an oatmeal raisin cookie sandwich, stuffed with the most delicious frosting I have ever had. YUM!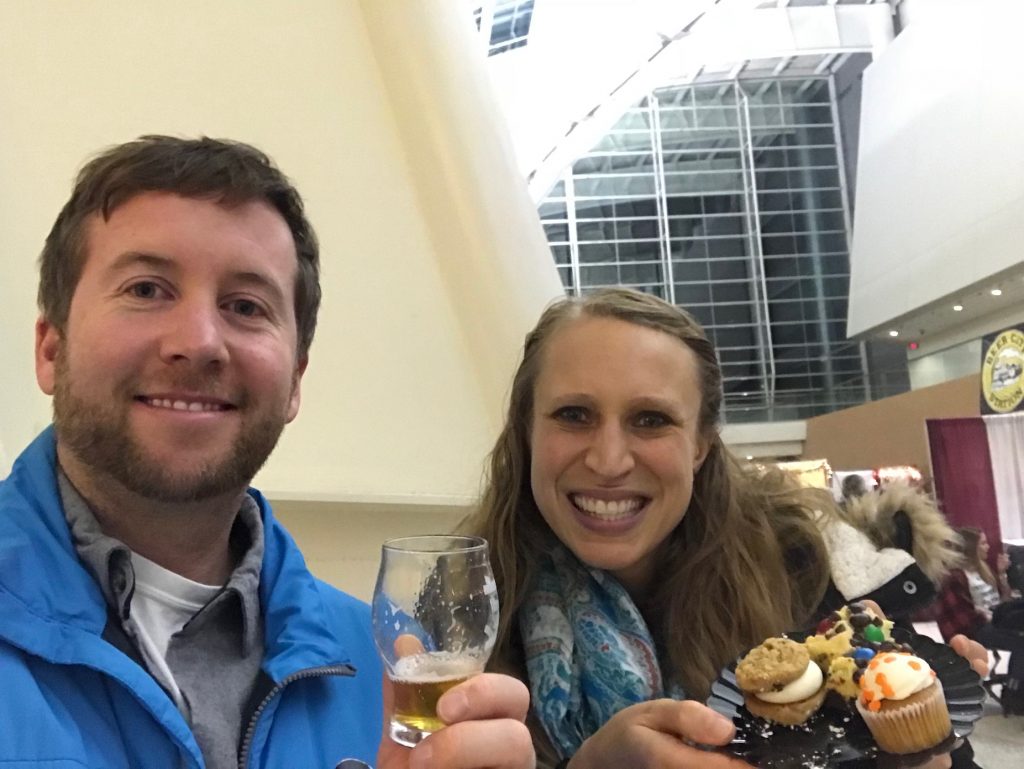 Overall, the 11th annual Grand Rapids International Wine, Beer, & Food Festival did not disappoint! Despite the crowds, we had no problem gaining access to some new and usual brews, and we enjoyed indulging in some local eats as well. We hope to return next year to explore more of what West Michigan has to offer!