No Comments
2018 Grand Rapids International Wine, Beer, & Food Festival Preview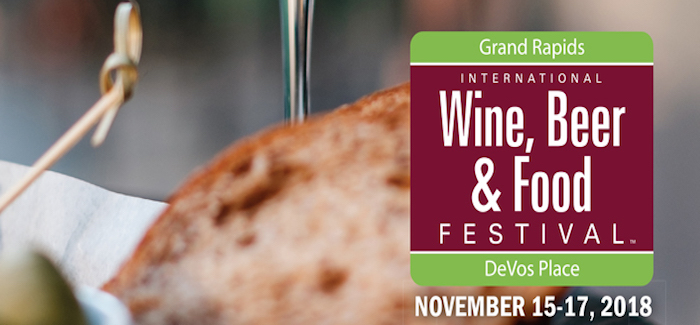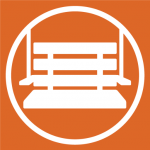 The 11th annual Grand Rapids International Wine, Beer, and Food Festival is quickly approaching, and there is no better way to spend a cold fall night than with these tasty comforts. With over 1,500 different beers, wines, ciders, and spirits from the around the world, there is something for everyone to enjoy- not to mention the delicious local food samplings! The festival takes place over the course of three days (Thursday, November 15-Saturday, November 17), and live music from local musicians will be provided throughout.

https://www.instagram.com/p/BKSDEZhgRnr/?utm_source=ig_web_button_share_sheet
In addition to sampling, there are tasting sessions and workshops that you can attend on a first come, first serve basis. One that looks particularly interesting to me is "Cooking with Michigan Wine, Beer, and Spirits" which will be hosted by local chef, Jenn Fillenworth, on Friday and Saturday from 8-9pm.
Below are the other important details you will need before going to this amazing event:
DeVos Place (Grand Rapids, MI)
Thursday ($15), Friday or Saturday ($20), or $40 for a 3-day pass
Tasting Tickets are $0.50 each and are available for purchase on site.
**If you buy tickets in advance online, they are $15 (plus fees) each for any day of the event
Also important to note: You must be 21 or older to enter the festival (so if you have kids, it is a good night to leave them with the babysitter so you can enjoy a fun night out!)
What breweries will be there?
Michigan Breweries
Arbor Brewing Company (Ann Arbor, MI)
Atwater Brewery (Detroit, MI)
Beards Brewery (Petosky, MI)
Bell's Brewery (Kalamazoo, MI)
Brewery Vivant (Grand Rapids, MI)
Cheboygan Brewing Company (Cheboygan, MI)
Cranker's Brewery (Big Rapids, MI)
Founders Brewing Company (Grand Rapids, MI)
Grand Armory Brewing (Grand Haven, MI)
Griffin Claw Brewing Company (Birmingham, MI)
Latitude 42 Brewing Company (Portage, MI)
Ludington Bay Brewing Company (Ludington, MI)
The Mitten Brewing Company (Grand Rapids, MI)
New Holland Brewing Company (Holland, MI)
Old Nation Brewing Company (Williamston, MI)
Perrin Brewing Company (Comstock Park, MI)
Petoskey Brewing Company (Petoskey, MI)
Rockford Brewing Company (Rockford, MI)
Saugatuck Brewing Company (Saugatuck, MI)
Schmohz Brewing Company (Grand Rapids, MI)
Short's Brewing Company (Bellaire, MI)
Thornapple Brewing Company (Grand Rapids, MI)
Trail Point Brewing Company (Allendale, MI)
Tri City Brewing Company (Bay City, MI)
Naturally, many of Michigan's top producing breweries (according to MLive.com) will be in attendance including Bell's, Founders, Short's, Atwater, Perrin, and New Holland. Since most readers have probably had a chance to try a brew from one of these popular places, it may be worth spending your tasting tickets on some of my other local favorites such as Beards, Grand Armory, Latitude 42, The Mitten, or Trail Point.
International Breweries that May Be Worth a Ticket
Ayinger Brewery (Germany)
Cameron's Brewing (Ontario, Canada)
De Bocq Beer (Belgium)
Flying Monkeys Craft Brewery (Ontario, Canada)
Lindemans Brewery (Belgium)
Nickel Brook Brewing Company (Ontario, Canada)
Samuel Smith Brewery (England)
Waterloo Brewing (Ontario, Canada)
Zundert Trappist Ale (Netherlands)
There are also a few other breweries from around the United States and world that will be represented. For a complete list of breweries, specific booth locations, and specific beers that will be present, visit the festival's website.  You can also check out the event page on Facebook.
In the spirit of fall, I have my eye on trying the Butternut Spiced Ale from Rockford Brewing Company and the Pumpkin Spice Stout from Thornapple Brewing Company. If you are looking for something more unusual to try, Nickel Brook Brewing Company is featuring a Cucumber-Lime Gose, and Rockford Brewing Company will also host a Hot Chuck Ghost Pepper DIPA. I do not think I am brave enough to try those, so let me know if you do!
Look for my recap after the event. Hope to see some of you there! Cheers!