No Comments
Event Preview | Augusta Beerfest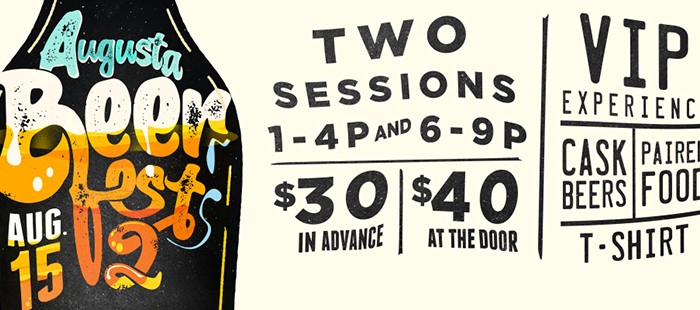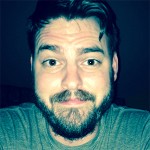 Augusta Beerfest
Saturday / August 15, 2015
Two Sessions: 1pm – 4pm & 6pm – 9pm
Tickets: $30 Advance / $40 at the door / VIP $75 Advance
Augusta celebrates its second annual Augusta Beerfest this month. Saturday, August 15, brewers, vendors and craft beer enthusiasts will gather at the Bell Auditorium in downtown Augusta, GA for a second time. I am very excited to see the return of this event and am expecting an improvement over what was already a great event last year.
Being the only beer festival in Augusta, this event is sure to draw a crowd. The next-closest festivals outside the Garden City are an hour away in Columbia, SC. Be there early for the limited parking and long lines into the event. Event facilitators did a great job moving the lines forward last year, and I expect nothing less this year.
This year's event will host nearly 30 breweries (the list from the event website is at the bottom of this post.) Sponsors are mostly local businesses, including Toast Wine & Beverage, Tip Top Taps growler shop (see review here), Hive Growler Bar and Poplar Creek Brewing home brew store. Local food vendors will also be just outside the auditorium for snacks and meals to keep your carbs up.

If this Augusta Beerfest is anything like last year's festival, expect to see two rings of brewery tables, an inner and an outer ring. Water stations are strategically placed around the arena to keep hydration up and intoxication down. Brewers and brewery representatives will be full of excitement and eager to engage patrons. I had lengthy conversations with brewers and reps from O'Dempsey, Eagle Creek, Back Forty last year. I look forward to catching up with some of them this year!
There are some differences this year's Augusta Beerfest. The biggest change is an option for VIP access, or what I call Very Imbibed Patrons (we can pretend that never happened). VIP tickets are an extra $45.00 and come with lots of loot and private access. According to the website, the VIP package includes 1 Augusta Beerfest ticket, 1 Beerfest T-shirt, beers ONLY available to VIP's, food pairings provided by Hive Growler Bar, exclusive VIP area on the Bell Auditorium stage and access to the event 1 hour before each session (12 Noon for early session; 5 PM for late session).
Participating Breweries include:
Red Hook Brewing
Goose Island
Southern Tier
Kona Brewing Company
Eagle Creek Brewing
Monday Night Brewing
Red Hare Brewing Co
Blue Point Brewing
LoneRider Brewing
Lagunitas
Highland
Duck-Rabbit
Coastal Empire
Founders Brewing
Oskar Blues
Bell's Brewery
Kentucky Ale
Three Taverns
O'Dempsey's
Southbound Brewing
Mother Earth
Red Brick Brewing
Terrapin
RJ Rocker
…plus many more!
---