One Comment
Moody Tongue to Open New Restaurant & Bar in Baderbrau's Old Space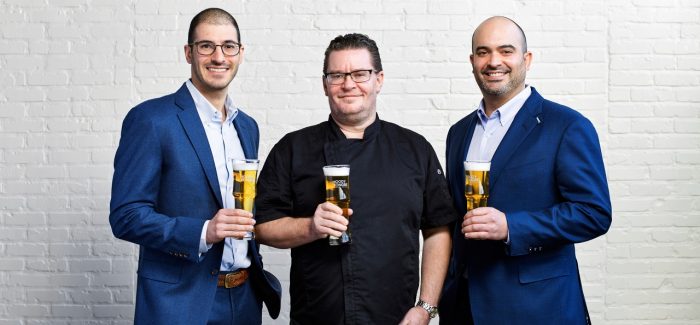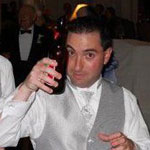 With his culinary background and his craft beer experience, it was only a matter of time before Moody Tongue's Jared Rouben opened a full-service restaurant to bring together two of his passions.
The actual move from their current brewery/taproom in Pilsen to the recently vacated Baderbrau space is actually not that far: less than two miles away, to be exact. But as space grew tight in the first taproom, Rouben knew it was only a matter of time before they would need to move. However, he also didn't want to rush anything.
"We wanted to first and foremost set up a brewery to make culinary beers," he said. "We were fortunate enough, two years after the production side started, that we got to open up a tasting room. We wanted to make sure we could execute what we were providing to our guests."
To run the culinary program at the new space, Rouben has partnered with nine-time Michelin star chef Jared Wentworth. He first met Wentworth in 2011 when they brewed a beer together at Longman & Eagle where Wentworth was the executive chef.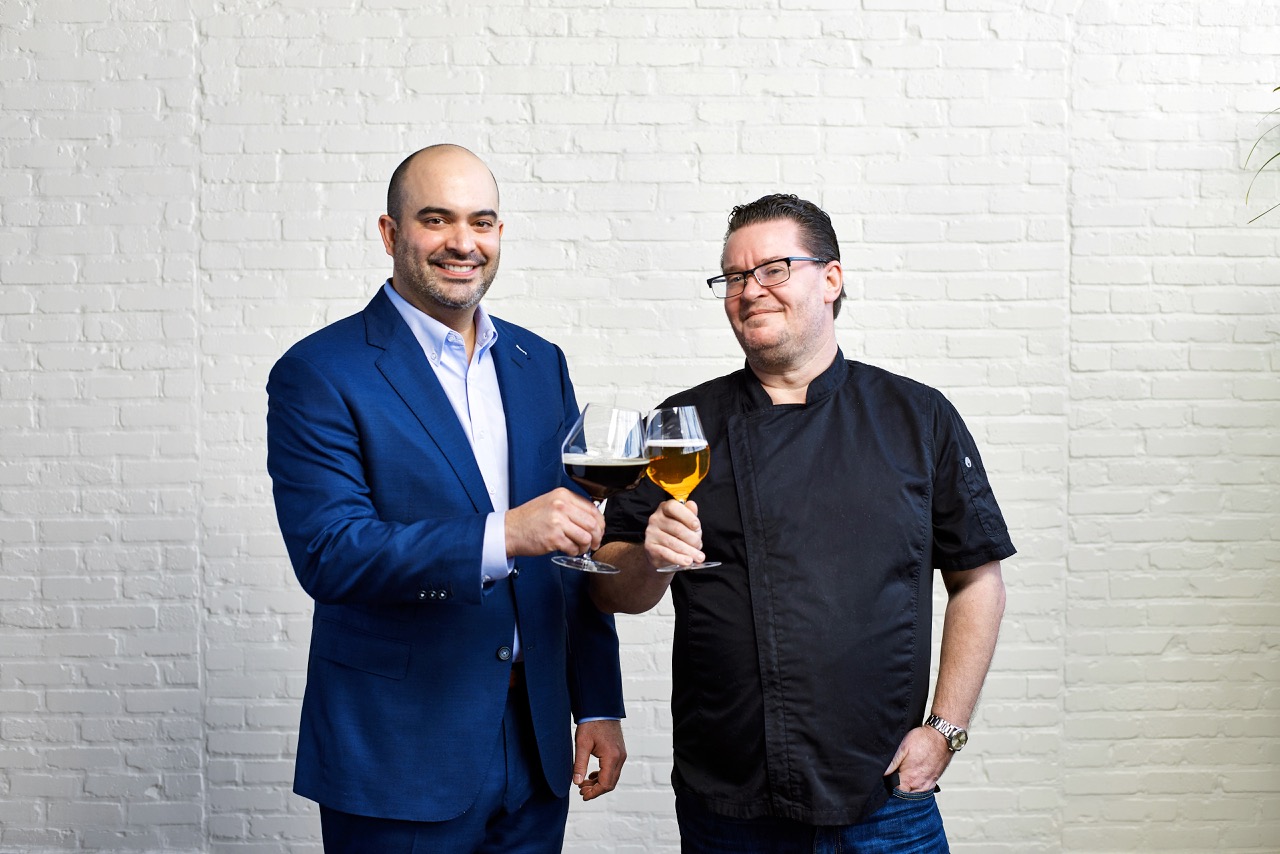 "This is the most exciting opportunity I've ever had," Rouben said. "The timing was right with Chef Jared. The beer stars align sometimes and you get to work with people you've dreamed of working with. It's nice I can focus on beer and he can focus on food. That's so important to have a singular focus."
Since it was already set up to brew beer, the move to the new space was relatively easy; Moody Tongue has begun brewing in their new location while there's still quite a bit of construction going on at the restaurant and bar.
There will be two separate experiences at Moody Tongue once it opens. There will be The Dining Room at Moody Tongue, which will feature an intimate 25-seat dining room with a 10-course pairing menu (each course will be paired with a beer).
The other option will be The Bar at Moody Tongue, featuring a full a la carte menu with upscale bar food also created by Wentworth.
If you were a fan of the aesthetics and ambiance of the Pilsen tap room which featured a marble bar, top of the line glassware and warm atmosphere, Rouben said the new location will have a very similar feel but now they'll have a full kitchen.
Rouben wants the 10-course tasting menu to pair beer and food like it hasn't been done before and he's excited he gets to do it in Chicago.
"People are looking for beer and food options and people are looking for restaurants where beer is the highlight," Rouben said. "Chicago is a leader when you look at bringing food and beer together."
The beer and food pairings will be a collaborative effort between Rouben and Wentworth with each of them trying the pairings before they ever hit the menu.
"We will both consume the pairings and give our approval," Rouben said. "We're taking the time to do it right and think about the flavors so the guest doesn't have to think about anything."
Rouben has also brought along long-time brewing companion JT Ray, who he first met at Goose Island years ago, to be the brewery's head brewer. With extensive experience with wilds, sours and bourbon barrel-aging, Ray will be an integral part of the brewery.
"Everyone brings something different to the table and that's so important," Rouben said. "Everyone contributes in a different way but without one we couldn't deliver what we're doing today."
The Pilsen brewery will continue serving through June 16; after that, it will close for good. Rouben is aiming for the new space to be open in late summer of this year but also said he won't rush the timeline.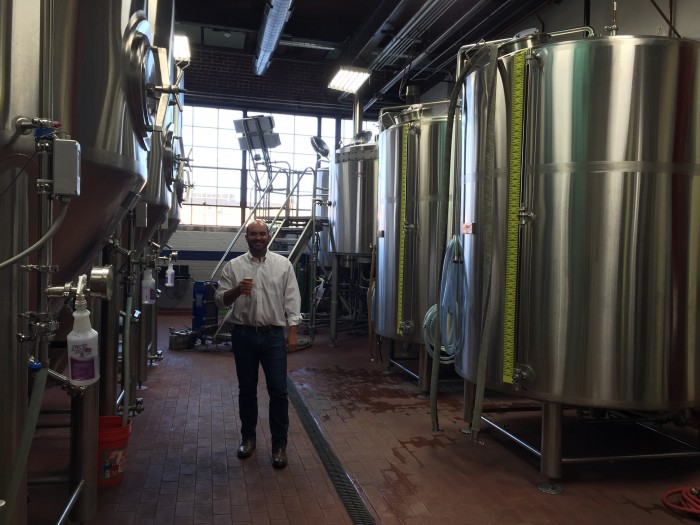 As for the chocolate cake and oysters that were a staple at the Pilsen taproom, will they make it to the new space?
"You know it," Rouben said. "Oysters and chocolate cake are a part of Moody Tongue."
---