No Comments
Deschutes Brewing Releases 2020 Anniversary Black Butte XXXII Imperial Porter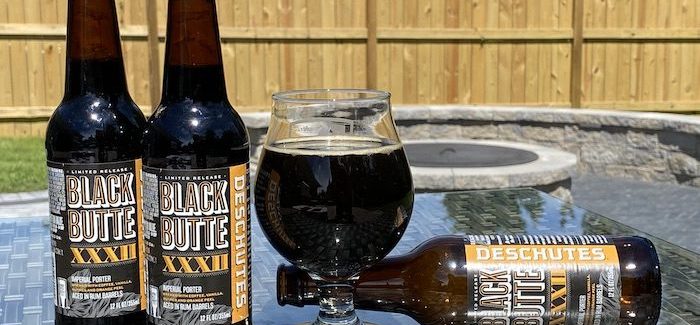 Deschutes' Black Butte Porter has been the brewery's flagship beer since its first year of its existence, and to celebrate the 32nd anniversary of this amazing beer, the brewery released its 2020 anniversary Black Butte XXXII Imperial Porter.
Deschutes, now the eleventh largest craft brewery in the country, created the original Black Butte in 1988 at its Bend, Oregon brewpub. It was one of the first three recipes it brewed. The original has been tweaked slightly over the years, but remains one of Deschutes' best-selling beers nationwide, quite a shock in a world of Hazy IPAs and Sours. The imperial version of Black Butte, released in limited quantities each year since 2008, is a very amped rendition of the original.
Black Butte XXXII is aged in Colombian rum barrels and infused with cold brew coffee. You can taste the coffee immediately. In fact, pair it with a coffee to really combine the flavors of the dark roast. The beer is spiced with vanilla, nutmeg and orange peel; however, neither the orange or nutmeg came through. The vanilla is there, but nuanced underneath the coffee notes, exactly what you want to see in a porter.
Despite being 13.4%, there is no overwhelming alcohol flavor to the beer, again hidden by the coffee, but the rum flavor from the barrels comes through in the nose and taste. It pours smooth and drinks smooth with minimal head. This is the perfect beer for a crisp fall evening.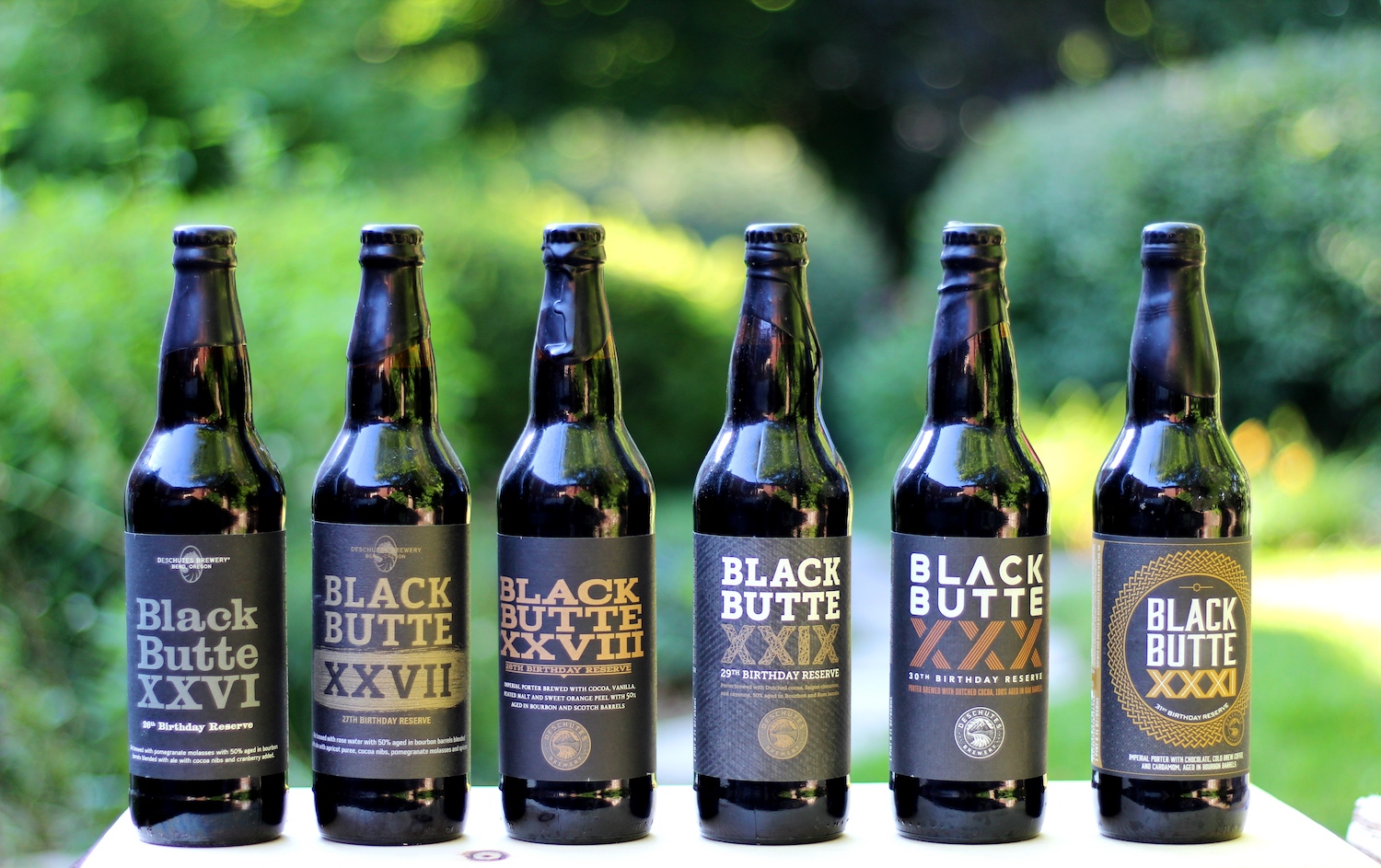 One new wrinkle in the anniversary Black Butte Imperial Porter is the decision by Deschutes to release it in 12-ounce bottles this year. Previous years have seen the beer in the 22-ounce format, which, quite frankly, has fallen out of favor among all but the most serious of beer drinkers. To widen the audience and distribution for Black Butte XXXII, Deschutes will sell it in four-packs.
This is a great decision since you can now drink one or two and age a couple. Verticals of the various years of Black Butte imperial series are popular, but Deschutes is looking beyond the hardcore beer aficionados to get this beer into the hands of average craft beer drinkers. It is a good choice, so look for Black Butte XXXII near you.
---