No Comments
Drinking Through Deschutes' Latest Small Batch Reserves | Tumalo Kriek & The Ages 2020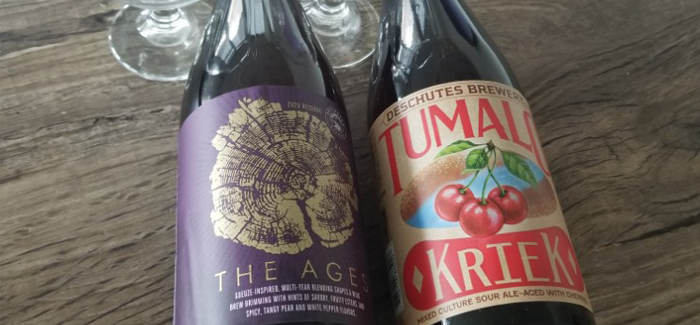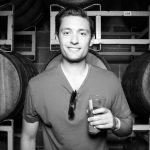 Barrel-aged and blended beer releases aren't just for winter months and colder temperatures. The dark liquid, bourbon barrels and boozy aftertastes of October through December releases give way to lighter colors, wine barrels and fruit-forward flavor offerings found in April and May. Such is the case for Deschutes Brewery, which has staked its fall and winter barrel-aging claim thanks to the likes of the popular The Abyss Barrel-Aged Imperial Stout. The Bend, Oregon brewery also recently announced the release of two new additions to their Small Batch Reserve series for spring: Tumalo Kriek and The Ages 2020. Both are available in 500 mL bottles and both highlight warm weather, seasonal ingredients: cherries in Tumalo and pears in The Ages. Deschutes was kind enough to send a bottle of each my way. With extra time on my hands, I really got to enjoy both of these beers. Here are my thoughts.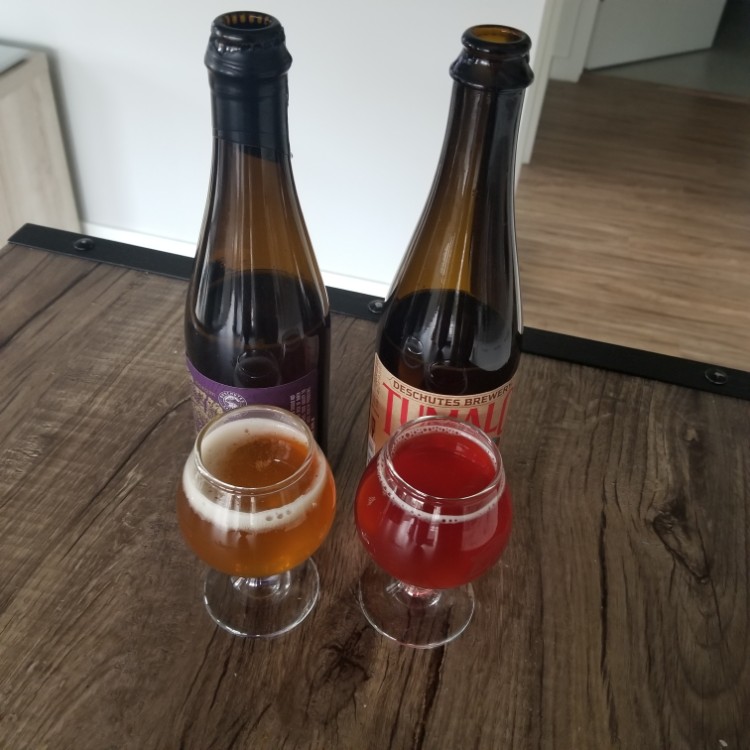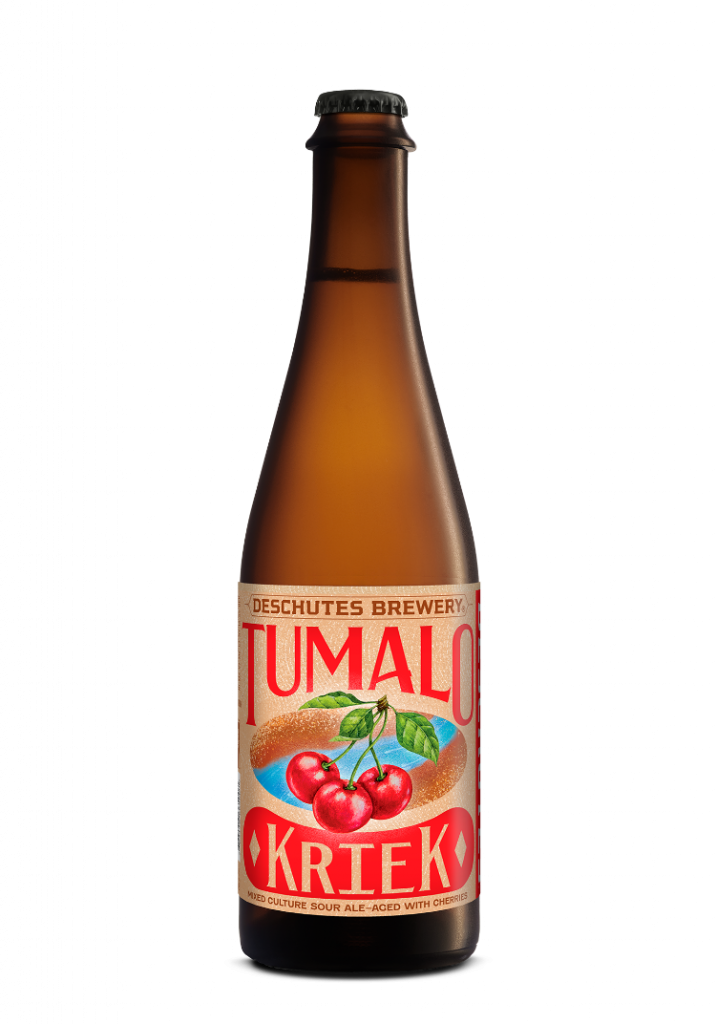 Details: Made with Oregon Montmorency cherries and barrel-aged on neutral wine barrels for 27 months, 6% ABV  
Brewer Backstory: "We love beers aged on cherries.  The fact that our first mixed culture offering (the Dissident) incorporated a refermentation on cherries is no coincidence.  While we continue to craft a vintage of the Dissident each year, we thought there was room for a lower-strength mixed culture cherry beer that really pushed the cherry impact. Tumalo Kriek is the end result!" – Assistant Brewmaster of Deschutes' Barrel Aging Program, Ben Kehs
Review: The latest addition to Deschutes' Small Batch Reserve series, Tumalo Kriek is the brewery's Pacific Northwest homage to the timeless Belgian Kriek style. The beer pours a ruby red with a light pink hue that brightens up the glass. The little head that is present settles quickly. On the nose, you get faint hints of cherries with an intriguing whiff of barrel-aged funkiness that comes as a result of aging this beer for more than three years. 
Tumalo starts sour on first taste but then finishes with a very pronounced maraschino cherry-type sweetness. With over three pounds of cherries added per gallon, the cherry flavor is complex but skews more sweet than sour. That lack of tartness leads to little to no bite; instead, the sweetness from the Montmorency cherries lingers on the tongue.
Tumalo is a measured take on a Kriek-style ale. The cherry isn't overpowering, and it harmonizes well with the unique flavors from the neutral wine barrels use to age it.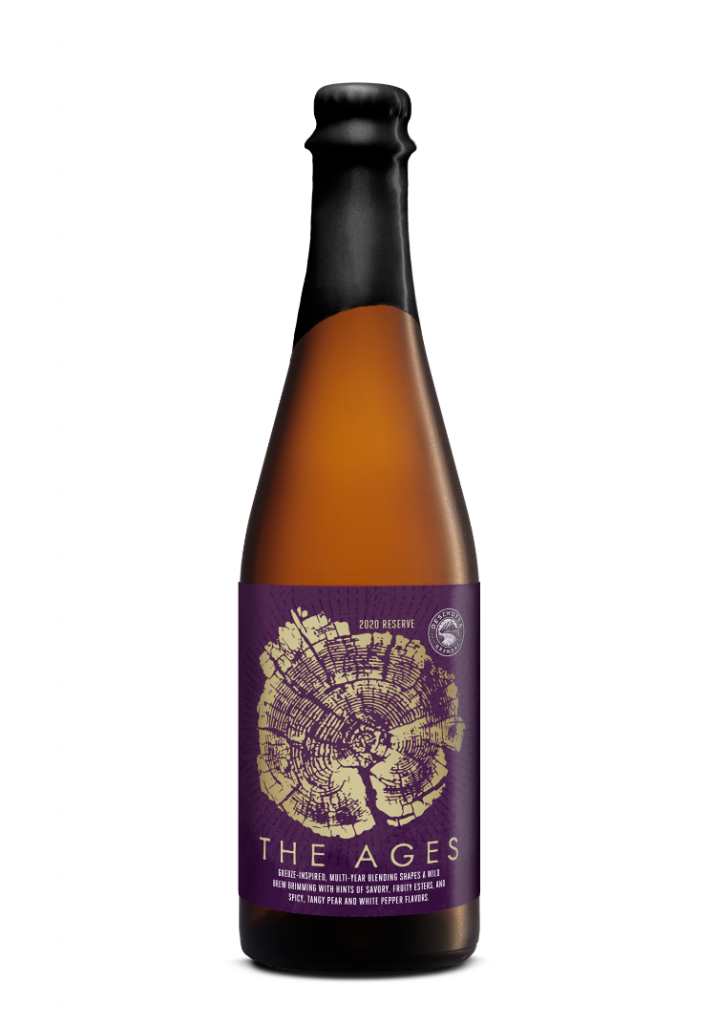 Details: Gueze-inspired ale blended over multiple years, 7.4% ABV
Brewer Backstory: "The Ages is the result of our desire to try our hand at gueuze-style blending.  We have great respect for the ability of a gueuze blender to take different stocks of beer and build a whole that is greater than the sum of its parts, and The Ages is our opportunity to put our spin on the concept." – Ben Kehs
Review: Deschutes patiently blended this gueze-inspired ale over a series of years to create layers of flavors – some small, some big, but all pronounced in their own way. The 2020 version pours a dark gold, with a small to medium head. As the glass fills up, the bubbles from this intensely carbonated ale stay along for the ride and don't dissipate for quite some time. You get big hits of pear-filled tartness and fruity esthers on the nose, showcasing the flavor path about to unfold on first sip.
The first thing that hits you is the pear flavor, big and complex, ebbing between sweet and almost tangy. Fruity esters from the blending are present but serve more as a colorful backdrop for the bright pear flavor to really shine through. While it starts sweet, one is reminded of the barrel-aging on the backend, as The Ages finishes a bit boozy, with a hit of peppercorn. 
The Ages 2020 is really good and probably my favorite of the two. It's very easy to drink but isn't too cloyingly sweet. It's complex and delicate, with the pear as the leading protagonist. A must-have for me. 
500 ml bottles of both Tumalo Kriek and The Ages 2020 should be available for sale online with safe, drive-through pick up at Deschutes' tasting rooms in Bend and Roanoke, Virginia, as well as their pub in Portland, Oregon. Online beer sales are also available to ship in OR and Washington, D.C. If you're in the area, I recommend you try them both. Cheers!
Feature image photo credit: Taylor Laabs
---