No Comments
Weekly Growler Fill | National Beer News Roundup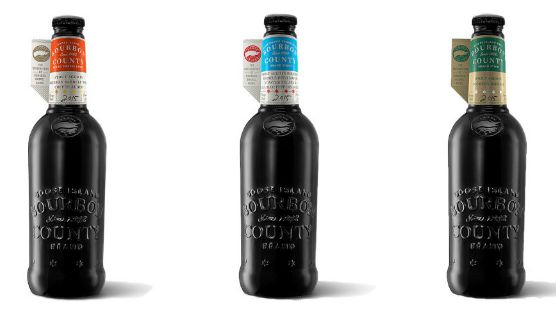 Big beer news was announced this week: the Bourbon County Brand Stout line up was released along with changes to the packaging. On top of that, craft beer growth is still on the rise and Yuengling is partnering with an unlikely company. Since I know you're dying to know more, read on to get all of the details to these craft beer news stories and more in this edition of the Weekly Growler Fill.

Bourbon County is switching it up with some major changes this year. Besides announcing what beers will be in the lineup, Goose Island also announced that the BCBS beers will break away from  4-packs and will now be sold in 16.9oz individual bottles. Mike Siegel of Goose Island said that the new bottles are meant to, "heighten the Bourbon County drinking experience." The bottles have a suggested selling price of $9.99, but retailers can mark them up to whatever they please. The good news is, there will be slightly more BCBS brews this year since Goose Island pulled from 4,500 barrels this year as opposed to 4,000 barrels last year. [Read the full article]
As for the line-up, here is the list from the Chicago Tribune (get ready for your mouth to water):
Bourbon County Brand Stout;
Bourbon County Brand Barleywine;
Bourbon County Brand Coffee Stout, made with Intelligentsia's Los Delirios Nicaraguan coffee bean;
Bourbon County Brand Regal Rye Stout, made with blackberry juice, cocktail cherries and sea salt;
Proprietor's Bourbon County Brand Stout, made with maple syrup aged in bourbon barrels, toasted pecans and guajillo peppers;
Goose Island Rare Bourbon County Brand Stout, which is being aged for two years in 35-year-old Heaven Hill whiskey barrels
Beer and obstacle course racing? Sounds dangerous but also maybe fun. Last week, the Obstacle Course Racing (OCR) World Championships announced that they would be partnering with D.G. Yuengling and Son, Inc. to create a spot as exclusive beer sponsor for Yuengling. I doubt the athletes will be drinking before running through obstacles, but when the race is over there will be plenty of Yuengling products for them to enjoy with all of their guests. Next year, OCR and Yuengling should consider creating an obstacle course where chugging Yuenglings is required. [Read the full article]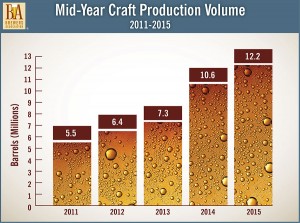 The mid-year report from the Brewers Associations shows that once again, the craft beer industry growth is not slowing down. During the first half of 2014, 10.6 million barrels were sold. Conversely, from January until now, 12.2 million barrels have been sold. That extra couple mil' might be due to the 699 new breweries that have gone up since this time last year. Can the growth continue? Probably, since as of June 30, there are 1,755 breweries in planning. Long live craft beer! [Read the full article]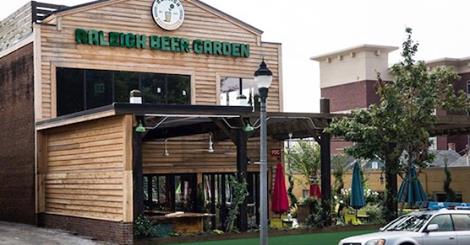 In America, we like to win. That's why we just built the world's largest beer garden in Raleigh, North Carolina, beating out Munich which previously had the largest beer garden in the world. The Raleigh Beer Garden is set to have 366 taps at their facility, all with different beers. On the main level, there will be 144 taps showcasing local beers and upstairs, there will be another 222 taps from everywhere else. In case you want to visit with some of your weird, non-beer drinking friends, the Garden will also have a high end cocktail bar with locally distilled spirits called Spiritual. Somehow, they are able to keep up to date with an online menu so if you want to see what the biggest taplist in the world looks like, check it out here. [Read the full article]
Video credit goes to TheStreet.com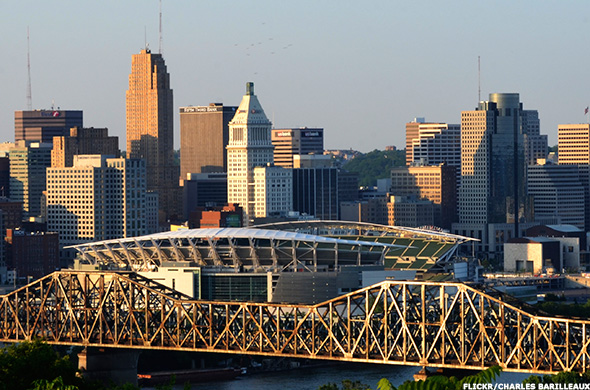 …or as I like to call it, 10 Cities where I'm most likely to move to next. Since many craft beer drinkers not only prefer craft but prefer craft that is local, TheStreet.com took some time to look at cities where more and more drinkers are switching to craft. The rankings are based on an increase in craft beer sales during the previous year – not based on brewery growth. While some sales increases may be due to brewery growth, the top contender made the list due to legislation changes and more availability of existing products. A few cities on the list are pretty obvious contenders but I have to say, I was not expecting Des Moines to make the cut. Click this link for the full list.