No Comments
In Green We Trust IPA | Garage Beer Co.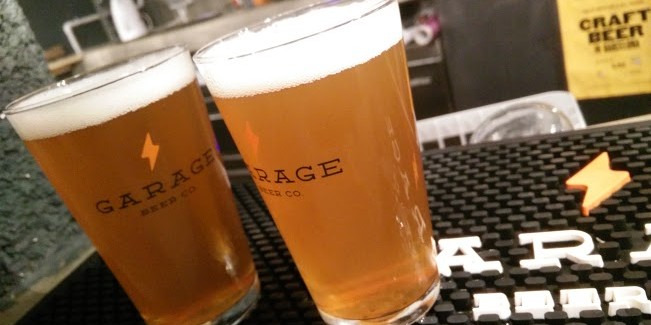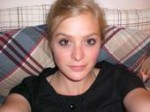 In my excursion to Barcelona over the last few days I discovered a few pleasant suprises. First, there's a ton of unexpected, enticing beer to be had in loads of breweries, restaurants and pubs. Second, with all the local beers I grew fond of, Barcelona leans toward a lower ABV, more subtle and balanced beer rather than an aggressive beast that makes one not want another pint. It's about the drinkability and the complexity used in a way that's not masking flaws with more hops or booze or fruits or doughnuts, but accentuating the elements of the four main ingredients.

I recently had the pleasure of trying a few beers from a Catalan local named Garage Beer Co. This local wonder has been brewing for just under a year, but their flavors lie more in the inheritance of a passed down passion. In Green We Trust IPA — a collaboration with The Other Half out of Brooklyn stood out as a peerless example of what they really stand for — a beer to be enjoyed by both beer geeks and Catalan locals who grew up drinking Spanish mass-produced lagers. They accomplish this by designing their beers around a single ingredient and embellishing it with the others.
destinació brooklyn : la nostre col·laboració amb @OtherHalfNYC
IN GREEN WE TRUST IPA
4,7% : 47 IBUs pic.twitter.com/X6pSQVUzT3

— garage beer co. (@GarageBeerCo) July 28, 2015
The IPA showcases a soft malt profile with sophisticated grassy, earthy notes and a faint bitter mint finish. On the nose it exhibits an herbal profile of basil and dill, complimented by a crisp light malt. The mouthfeel accomplishes a finale of quenching drinkable-ness with a bright carbonation that left me wanting another sip.
Overall, I wish we could've stayed for another but, as traveling goes, there is always so much to see. One thing is for certain, the hospitality of the brewery was one of the main reasons I love to travel – to share a pint with a local and gain insight into the wonders of what their city has to offer.
---