#michiganwinters Archives – PorchDrinking.com
February 15, 2019 | Danny King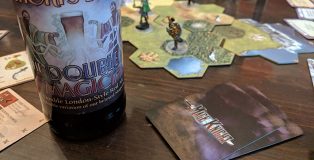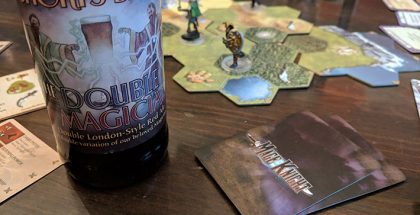 Sometimes I struggle to figure out what beer to bring to an event. Other times the Universe throws an opportunity at you too good to pass up. This time, a serendipitous combination of a last-minute ski trip to Short's land and a "diaper" party combined to make one of my favorite winter beers the obvious party choice: Short's Brewing's The Double Magician.
December 26, 2018 | Aimee Jackson
Growing up in Michigan, I have always found myself amazed at the power of snow. An overnight snowfall has the strength to shut down roads, schools, businesses, and any plans that I have for the day. As an employee of the public school system, I am one of those blessed adults who is still able to enjoy the thrill of having the phone ring at 5:30 a.m. to tell me that it is a snow day. My favorite winter days are those where the snow falls so quickly and in such great amounts that we have no choice but to stay home cozied up under blankets by our fireplace. With West Michigan's "lake-effect snow," it is not uncommon to have blizzards that last for several days in a row, making even a simple run to the grocery store a hazardous undertaking. Therefore, from November through March, I have learned to always be prepared by stocking our home with the essentials: a space heater, frozen pizzas, and of course, a few beers to keep us warm and cozy throughout these snowy days.