No Comments
Event Recap | 2016 Bacon and Beer Fest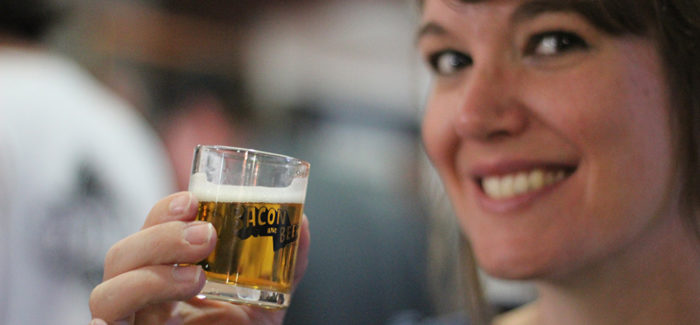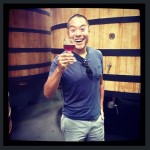 The 2016 Bacon and Beer festival once again showcased some of the more inventive applications of bacon in the culinary realm paired with standout Colorado craft beers. This year's event taking place at the Glitterdome located off Brighton Boulevard in the River North District, included a healthy mix of impressive new restaurants, as well as a balanced representation from new and old Colorado breweries.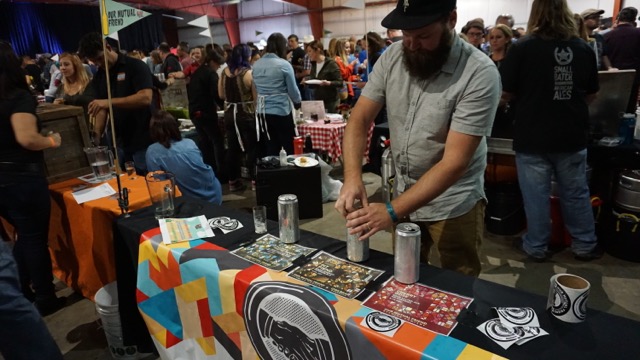 From the beer front, perhaps the biggest trend of the afternoon was the strong showing of fall seasonal and new specialty beers on display. Our Mutual Friend Brewery's debut of Pit Fiend made the biggest splash of the afternoon. The dark smoked pumpkin ale is a collaboration with BBQ vendor Owlbear Barbecue, which produces arguably the best barbecue Denver has to offer. Karl Fallenius, founder of Owlbear, located across the street from OMF, applied the same dry rub used on their meats, on over 90 lbs of pie pumpkins, which were then smoked and added to the mash. The result is a beautifully balanced roasty, natural pumpkin flavored gem.
Others standouts that caught our attention included Cerebral's Thornless, an extremely well balanced sour ale conditioned on blackberries, cinnamon and vanilla bean that boasted a well restrained acidity and complex fruit and spice finish. Representing Berthoud, City Star Brewing debuted their Maple Brown for the first time in Denver, which featured one of the best maple syrup flavor profiles in a beer we've yet to encounter. Pour a tall glass of this to accompany a plate of bacon and stack of pancakes and that's a morning well spent.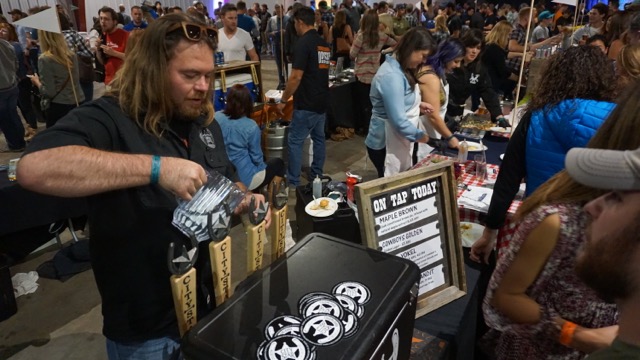 Ratio Beerworks ended up taking home top honors winning the People's Choice award for Darklands Hoppy Brown Lager and Dear Your French Saison. Call to Arms nailed it with The Demise of Violet Beauregarde, their blueberry saison, Goldspot's dangerously easy drinking Honey Lavender Stout and crowds were also treated to the return of Hibernation, Great Divide's winter seasonal.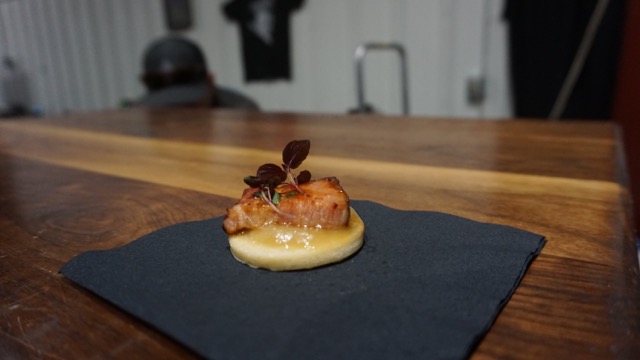 From a dining perspective, The Regional, one of the newest concepts to be housed within Avanti Food & Beverage's innovative restaurant incubator food hall, took on a masterful approach toward their already popular hot chicken sandwiches by utilizing bacon powder (dehydrated bacon that they turned to powder form) to add a little extra bacon flavoring to their glorious creation.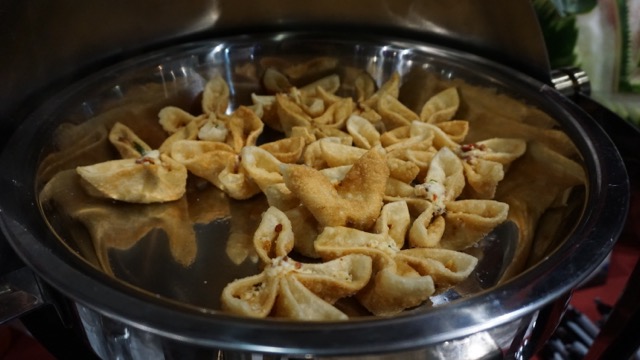 Aloy Modern Thai Kitchen also went the route of taking a more innovative approach by sampling attendees on their bacon and cheese fried wontons. The District won us over with one of the better tastes of the event with their pork belly ramen. Rebel Restaurant as always went outside of the box with their fried chicken and bacon bites alongside cornbread and pickles. The Rosedale drew some of the longest crowds of the afternoon by dolling out their perfectly crisp bacon and brussel sprouts. And Freshcraft topped it all off with the perfectly cooked slab of pork belly nestled atop a beautifully paired apple glaze. That paired with Little Man ice cream's bacon ice cream left us hobbling out of the event fully satisfied and on the brink of nap walking toward a comatose state.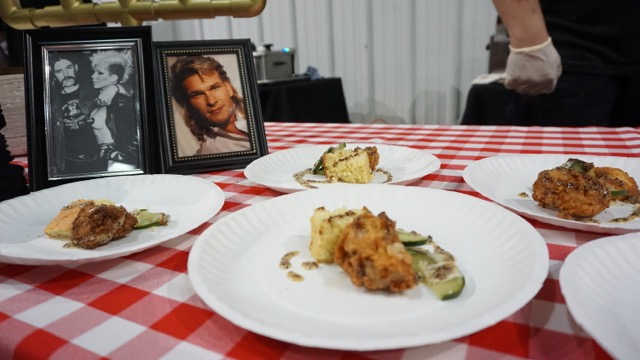 ---