No Comments
Speciation Artisan Ales | Underbru Saison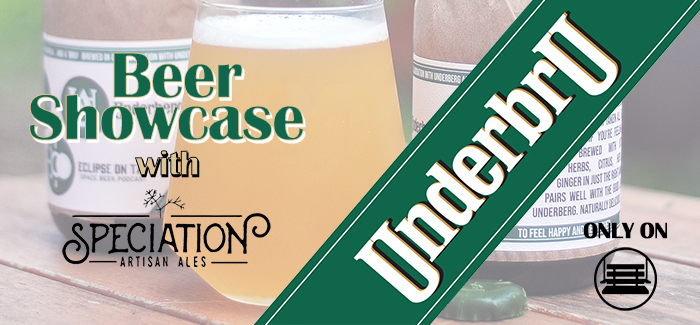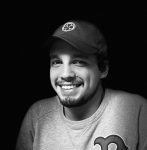 In an ever-changing industry with constantly varying trends, breweries often struggle to figure out how they can stand out. Michigan is a particularly competitive state when it comes to craft beer, and Underbru is a perfect example of some of the unique and exciting products that have been coming out of the Midwest. More specifically it's a testament to Speciation Artisan Ales as a whole, a brewery rooted in the idea of displaying nature's creativity and diversity.
Nature, Patience & Evolution
Speciation was founded in 2016 by Whitney and Mitch Ermatinger. With inspirations provided by natural variations and drifting of species that can be found in nature, their love for experimentation and patience for aging and fermentation has led to a unique and constantly developing portfolio of beer, cider, seltzer and wine.
In a saturated market that often tends to verge on monotonous, Speciation's outlook on brewing and the pride they it takes in its uncommon products is refreshing. At the end of September the team released a beer that effectively broke Instagram. Collaborating with German digestif producer Underberg, they created a beer meant to pair with the classic European bitter.
UnderBru

In addition to collaborating with Underberg, Speciation's team created the beer in conjunction with Eclipse On Tap, a conversational space and beer podcast primarily focused around eclipses and other celestial events. Not only did Eclipse On Tap's team help with the bottling and labeling process, but they also had the idea to make the exclusive beer in the first place.
Underbru is an oak-aged Saison with bittering herbs, citrus, hops and ginger. It was designed to accompany its German counterpart, with the goal of creating a similar flavor profile to Underberg. That said, Speciation's team wanted to focus on using some of the more accessible components like ginger, elderflower, coriander, lemon balm and chamomile. Underbru was hopped with German Tettnang hops, and some of the bittering herbs included gentian root, Angelica root and anise.
We would like to give Mitch and the team a huge shoutout for providing us a bottle to review. In appropriate fashion, we made sure to snag a bottle of Underberg as well to complete the experience. Prost!
The Review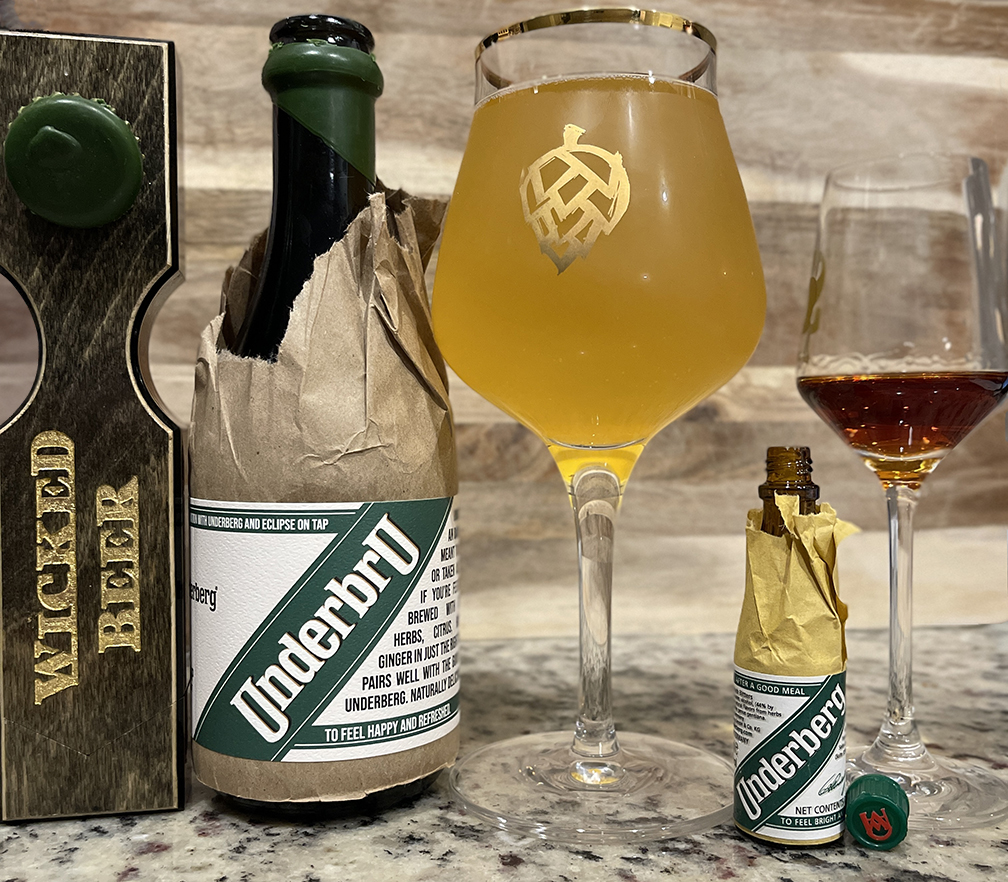 Setting the Stage
Prior to getting into Underbru, we asked Mitch if there was a correct order to drink these in. While meant to pair together, he told us that there wasn't really a coursing in mind, just to accompany Underberg in any preferred way. For this review we decided to take the Underberg shot first. The immediate wave of bitter botanicals balances the defining notes of anise and clove. It goes down warm, and its very long finish carries into the next few minutes.
Sensory Experience
Next up is Underbru itself. There was amazing creativity that went into the packaging and label design for this beer. Clearly meant to mimic the iconic appearance of its bitter partner, the team took it a step further with the brown paper added to every bottle, and the clean green wax in an ode to Underberg's green branded cap.
The hazy golden Saison cascades into the glass. Frothy white carbonation rises up and settles to a comfortable level of head above the body of the beer. The thin meringue fizzles out after a few moments of exposure.
The nose is a bright bouquet of candied ginger, citrus peel and cinnamon. There's an apparent warmth to the aromatics, and is very reminiscent to notes of a fresh-baked citrus tart. As the beer continues to warm, clove and anise creeps to the forefront. The residual finish from the initial Underberg shot helps to amplify these notes further:
The palate is considerably more subdued than both the nose as well as its counterpart Underberg. That said, this characteristic does exceptionally well to bring balance to the entire experience. There's subtly tart citrus, mildly bittering hops, and an underlying presence of ginger and tarragon. With time, the nose and palate both open up to become much more floral. The earthy, mustier notes associated with gentian root and other similar liqueurs really start to see parallels with Underbru, albeit with a subtler approach.
The body of this farmhouse-style ale is both light and effervescent. The oak aging lends a bit of dryness, and works well with the level of carbonation. Bitterness from the profile is more abundant at the front of the palate, and the finish is surprisingly clean with pleasant lingering spice.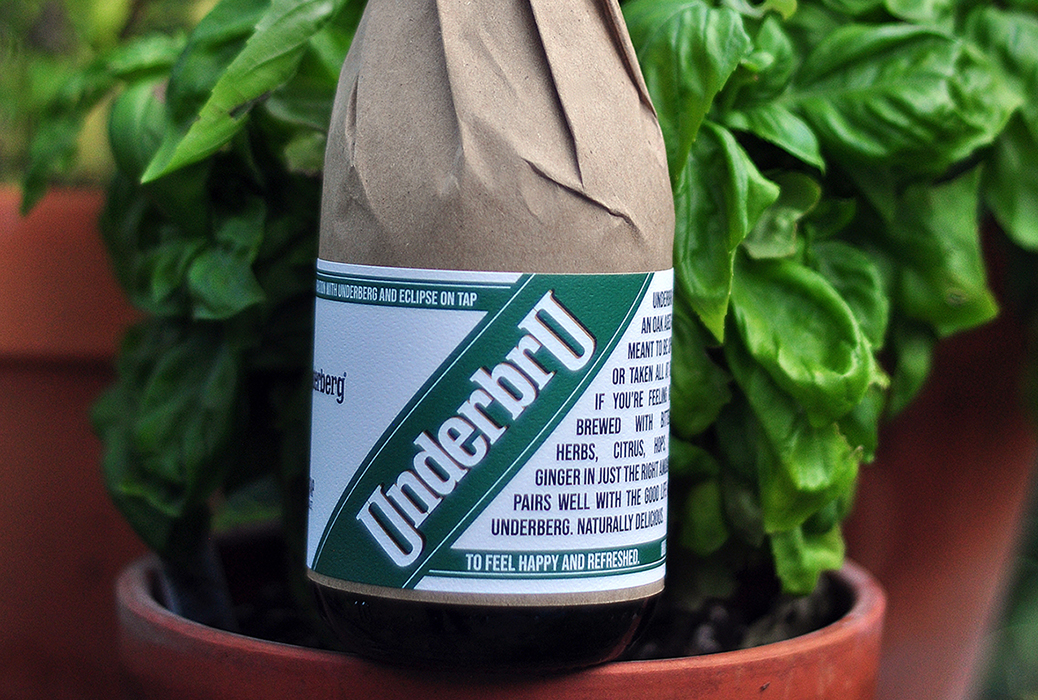 Witnessing an Evolution
While bottles of Underbru sold out quickly after the release, Mitch was sure to note that they kegged a good volume, and it will be available at Speciation's Grand Rapids taproom for quite awhile. After the experience with this unique beer, we highly recommend trying it for yourself if ever in the area!
Speciation is one of those breweries that are a lot of fun to watch grow and develop. Rather than follow industry trends and the next major hype style, they instead highlight the platform its founders developed experimenting with varieties of fruited sours, crispy ales and saisons using unique approaches. Additionally their sister company, Native Species Winery, focuses on all natural wines using Michigan-grown fruit, spontaneous fermentation, and low intervention to create purposefully non-generic flavors.
Showcasing this truly one-of-a-kind Saison in collaboration with Underberg and Eclipse on Tap is a great way to bring awareness to this well-rounded Midwestern brewery and the sorts of things that you can expect from them. We wish Speciation continued success as they accelerate toward their 10-year anniversary in the business, and can't wait to see what they come up with next!
---