No Comments
Beer Bar Showcase | HopCat Chicago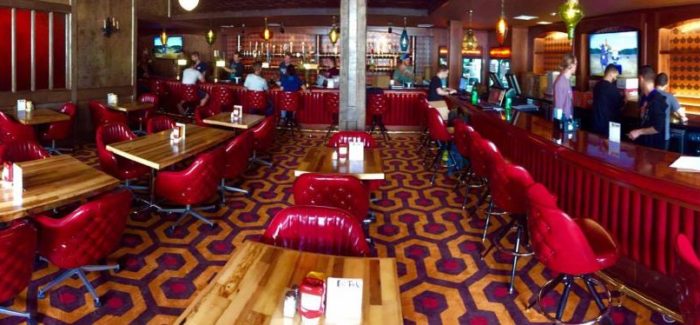 HopCat Craft Beer Bar in Chicago (2577 N. Clark St | Clark & Wrightwood) takes beer drinkers on a funky ride through time to the 1970s. Glowing orange lamps, geometric carpets, oil-paintings of rock legends and plenty of mahogany and red-leather meet beer drinkers the moment they enter the building.  Of course, the one glaring difference between a 1970s lounge and HopCat Chicago is clear — the immense presence of craft beer in the form of 130 taps and 200 bottle choices, nearly half of them born from Chicago-area fermentation tanks.
Hopcat Lounge of Chicago is a venerable craft beer lover's paradise.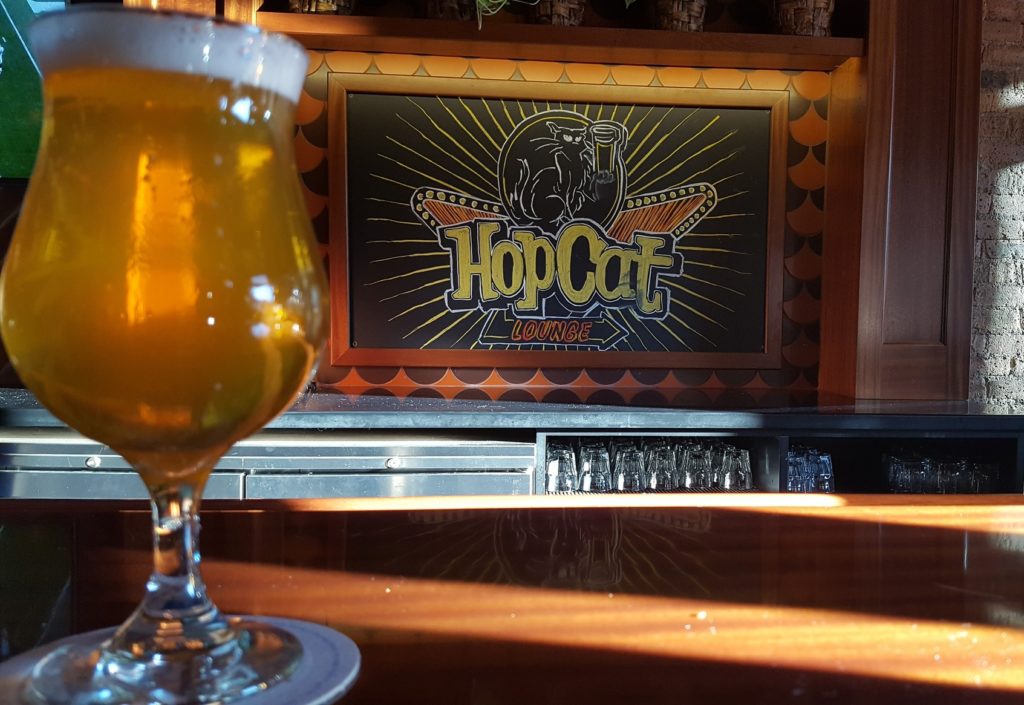 The only thing grander than the expansive beer selection is the bar's size, which exceeds 8,500 sq. feet and includes three distinct rooms. Plenty of elbow rooms exists, but much of the free space is used by servers who not only bring the beer, but also bring plenty of pub grub – burgers, pizza, pretzel nuggets, and fries so good that Food Network Magazine put them in its top ten.
Adding to the ambiance and experience is its Clark Street, Lincoln Park location. Opening the large street-side windows makes one feel as if they are drinking on a city sidewalk. The open-air feel makes the place feel even roomier, yet simultaneously evokes feelings associated with drinking at a quaint corner tavern. Granted, the pleasant lake breezes will eventually transition to polar-vortex chills, but the proximity of the street, businesses and pedestrians are easily seen through the HopCat Chicago's large windows, which provide for an airy environment even if the windows are closed.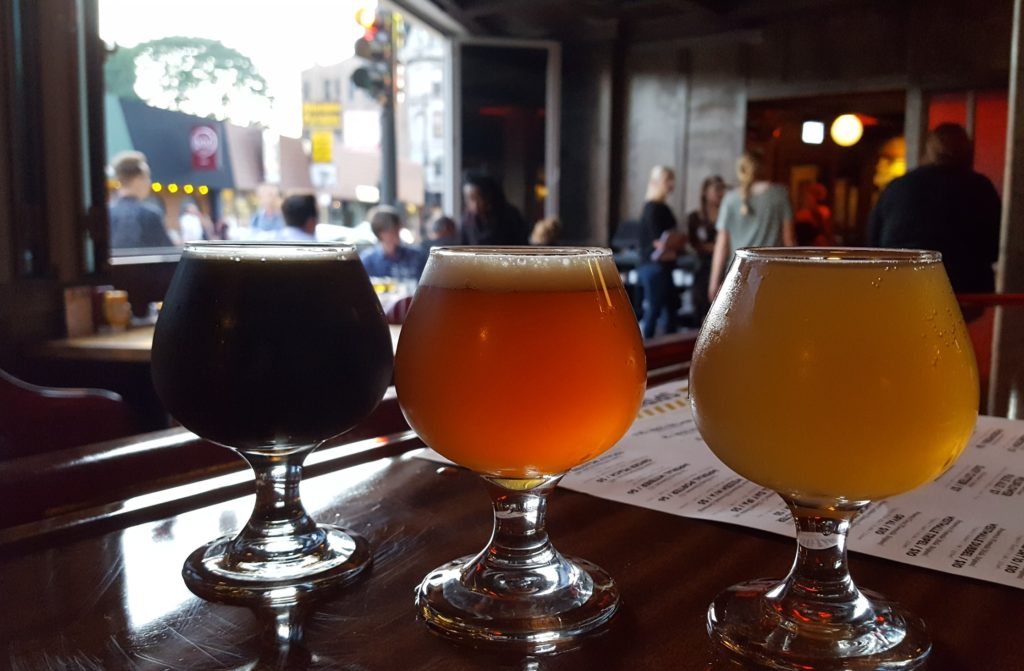 The Clark Street location screams "Chicago," which almost makes one forget that HopCat is a chain, with locations from Louisville to Michigan. The view coupled with the selection of local brews embody the "drink local" craft-beer mantra. In fact, HopCat will not offer beer from breweries associated with Ab-InBev or Miller (including Chicago's Goose Island), so that even the most zealous champion of the craft-beer industry will be happy at HopCat Chicago.
There's a little bit of everything at HopCat Chicago, from beer and food to cocktails and spirits. So break out the bell bottoms and  disco jumpsuits, head over to the lounge. But, while the decor screams 1970s, HopCat Chicago truly celebrates beer's journey since the days before prohibition laws were overturned in 1978.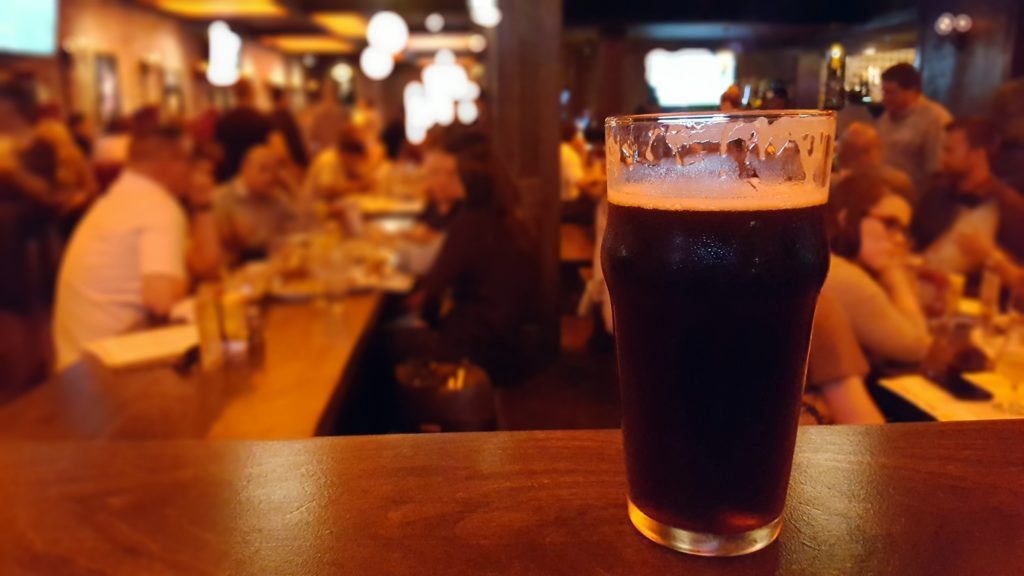 ---