No Comments
Lo Rez Brewing | Apricot Knockout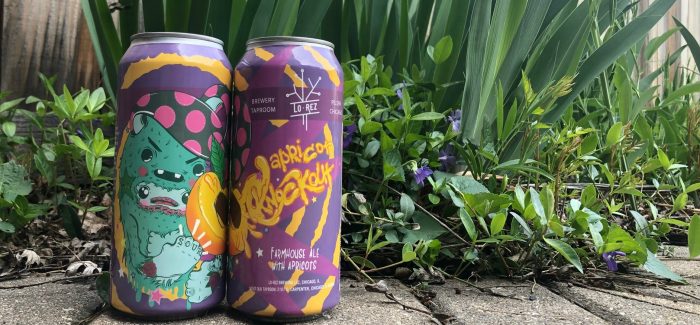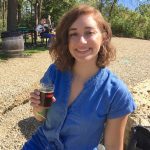 Lo Rez Brewing released Apricot Knockout in March, but the weather in Chicago is just warming up enough to dive into this farmhouse ale fermented with apricots. This beer rounds out Chicago's Pilsen-based neighborhood brewery's current four-pack offerings that put tartness in the forefront.
Like most saisons, Apricot Knockout invites drinkers with its pale gold color and extra-fluffy head. As the head slowly dissipates, spice and floral aromas hit the nose first. This spice-over-fruit aroma makes the apricot-doused first strike even more powerful.
Tartness, while common in farmhouse styles, is turned way up in this brew with apricot flavor galore. Great for warm sunny days, Apricot Knockout comes in with tart juiciness and leaves with bready notes and yeast funk. As a beer drinker who typically strays from sours, I was pleasantly surprised, not overwhelmed, by the beer's lingering sharpness.
The flavor isn't the only part of Lo Rez's latest that packs a punch. A can with a wild design by local artist Elloo gives beer shoppers a glimpse into the fierce flavor inside. If the explosive purple, yellow and teal graphic doesn't give it away, the apricot-punching creature with "sour" tattooed across its knuckles will.
Apricot Knockout is 5.9% ABV. The four-packs of 16-ounce cans are available to-go from Lo Rez's taproom or in stores.
---