No Comments
The State of Barrel-Aged Beers in 2020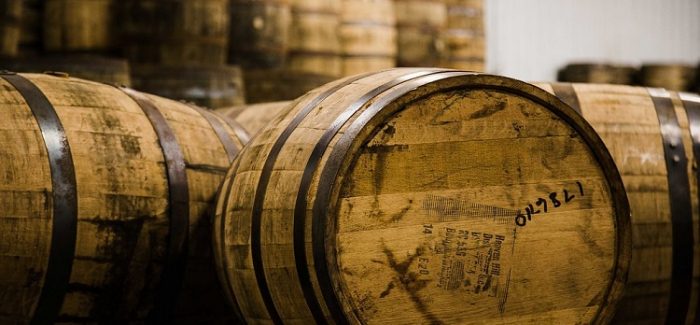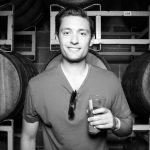 Barrel-aged beers are known for big ABVs, bold flavors and brisk ingenuity. The near-constant release of Barleywines, Bourbon Barrel-aged Stouts and everything in-between draw consistent buzz and big purchases from beer lovers every fall and winter due to that warm, fuzzy feeling they can bring. That said, the current landscape of barrel-aged beers is daunting, challenging brewers to create new and bold beers that meet the ever-changing demands of their audience–what's popular this season might be dull the next year. The current state of the barrel-aged beer industry in the United States is equal parts complex, curious and creative. To learn more, I polled more than 10 breweries known for their barrel-aged beer programs to get their perspective on the state of the industry and their likes and dislikes when it comes to barrel-aged beer. 
Here are the questions: 
What's your one or two-sentence summary of the current state of barrel-aged (BA) beers?

What is the BA beer style you think will increase in popularity over the next two years?

What is the BA beer style you think will decrease in popularity over the next two years?

What barrels are becoming easier or harder to source?

How has customer knowledge of BA beers changed over the past two years?

What BA beer ingredient variant are you most excited about?

What BA beer ingredient variant do you think is the most overused?

What beer from your portfolio are you most excited about this year? 
The responses will be compiled into a few separate articles (to be posted here), but we wanted to start with the five main takeaways gleaned from the brewers' and barrel masters' responses. 
Takeaway One: Bourbon and whiskey barrels are easier to source but finding a premium barrel is getting increasingly difficult.
Sourcing the proper barrel for a barrel-aged beer can be a complex and sometimes frustrating process due to things like heightened competition amongst breweries for barrels and having to establish relationships with barrel brokers. Thankfully, the supply chain for this complex process has cleared up a bit due to the increasing popularity of barrel-aged beers across the nation. This has led to the creation of more barrel brokers and better relationships between brewery and broker. 
Brewers overwhelmingly agreed that bourbon and whiskey barrels are most in-demand, which makes sense due to the widespread popularity of the beers that spend years in these barrels. Still, finding a sought-after barrel, say, from the likes of nationally-known distilleries like Weller, has become more difficult as everyone seems to want the same barrel. Then, when you get access to such a barrel, you'll have to pay a premium. 
"Certain brands of bourbon have become increasingly harder to source. The Willet and Weller and what have you," said Jared Williamson, Lead Brewer at Schlafly Beer. "I grew up in the Louisville, Kentucky area and started brewing there and 15 years ago I could drive straight to the distillers…and come home with Willet or even Pappy barrels. That said, there are still a lot of great bourbon barrel brands readily available through brokers."
Anderson Valley Brewing Co. brewmaster Fal Allen voiced a similar opinion on sourcing whiskey barrels but did note that location makes a difference in what types of barrels might be most easiest to obtain: "Whiskey barrels are becoming harder to source as demand for those beers grows – [that said], because of our location, wine barrels remain fairly easy for us to source."
That doesn't stop the likes of Anderson Valley from creating award-winning Bourbon Barrel-Aged beers. 
Down in Boonville they say that the Grinch's small heart grew three sizes today. And along with the Roast Beast he delivered a Gold Medal from the Brussels Beer Challenge for our Huge Arker Bourbon Barrel Aged Imperial Stout. The Huge Aker – sure to warm any heart this holiday. pic.twitter.com/CqNiJSzGa2

— Anderson Valley Brew (@avbc) December 3, 2020
The move towards sourcing what's closest to you was echoed by Mike Pallen, founder and brewmaster at Mikerphone, a popular brewery in the Chicago suburb of Elk Grove. Chicago, and its suburbs, are home to several craft distilleries who might not have the brand notoriety of a Weller or Willet but still offer quality barrels that offer a platform to explore new flavors in barrel-aged beers. 
"With the rise in popularity of bourbon and the presence of several amazing small craft distillers, we are seeing better access to more quality barrels than ever," Pallen said. "It has been my pet project this year to hunt for and source a range of barrels to how they can each showcase different flavors."
What's even harder to source than premium bourbon barrels? Firestone Walker Brewing. Co.'s Barrel Program Manager Eric Ponce said sourcing these barrels is easier than trying to obtain the even more obscure scotch, cognac or mezcal barrels. Deschutes Brewery barrelmaster Ben Kehs also noted the difficulty in sourcing proper maple syrup barrels. 
Takeaway Two: As brewers embrace new barrels they add creativity to their offerings.
Bourbon and whiskey barrels enjoy widespread use thanks to the widespread popularity of the Bourbon Barrel-aged Stout style but it's the beer releases from some other spirit barrels that garnered the excitement of several brewers polled. 
"We are fortunate to have some good sources on barrels, said Anello Mollica, co-owner of Wisconsin-based Central Waters Brewing Co. "It seems to be getting easier to get some other spirit barrels besides bourbon."
While Central Waters' generates buzz for their Brewer's Reserve Stout release aged in bourbon barrels, Mollica said the two barrel-aged releases he's most excited for this year are a key lime Gose aged in tequila barrels and a rum cake Porter. 
Say hello to Brewer's Reserve Double Barrel Stout. Our Fat Elvis was aged for 16 months in bourbon barrels, and then transferred to fresh barrels for an additional 10 months, 15.4% ABV. On sale now in Amherst, $25 per bottle, three bottle limit pic.twitter.com/bPPAVAes9Y

— Central Waters Brewing Co. (@CWBrewing) September 9, 2020
Tequila, rum and even wine barrels allow brewers to more openly experiment with the flavors expected in a barrel-aged beer. Anderson Valley's ambitious barrel program is a perfect example: Fal Allen noted they continue to roll out "experimental non-sour beers" aged in wine barrels. 
Similarly, Lagunitas Brewing Co. is diving into the wine barrel-aged space with the 2020 debut of Sonomica, a Farmhouse Ale aged in red wine oak barrels and "funked up" with Brettanomyces yeast, Head Brewmaster Jeremy Marshall said. Marshall also noted he's most excited about the wide of variety of spice and botanical flavors brewers can get from barrel-aging in vessels like a gin barrel, which is ripe with juniper flavor. 
The focus on cocktail-inspired beers is also something that was mentioned by Dogfish Head brewmaster Mark Safarik. He said that the barrel-aged ingredients he's most excited about featuring include citrus peels, botanical and spices.
"I think you will see brewers doing more cocktail-inspired beers, using different spirit barrels with other ingredients," Safarik said. "Stouts will always be there in abundance."
Dogfish Head is also happy to produce the actual spirit for said cocktail as well.  
Ummm, hello gorgeous! 😍 @faizashrugged whipped up this Compelling Gin Blackberry Gimlet and guess what … it tastes as good as it looks🍹 #exploregoodness #craftspirits pic.twitter.com/EgfHPgl5ca

— Dogfish Head Brewery (@dogfishbeer) November 26, 2020
Takeaway Three: Familiar adjuncts draw predictable debate. 
The topic du jour on any message board and the conversation that drives dissent and division among beer drinkers…The rise of Pastry Stouts and their claim to the barrel-aged beer throne. Many beer fans–including me–can't stand them, yet they consistently sell out in a flash and drive profits for brewers. 
Firestone's Eric Ponce was perhaps the most bold in his claim on Pastry Stouts. He thinks the style will decrease in popularity over the next two years: "I mean how much ultra sweet beer can a person drink?"
Half Acre's Head of Barrel Work, Lee McClomb, had a similar thought: "There are times that brewers can pull off some really whacky results in these beers, but on the whole, I think people will slowly tire of the Neapolitan Banana Split Stouts that used to make people weak in the knees."
We are now selling 2020 Big Hugs Imperial "It's All A Dream" Drinking Stout and its variants. We're very glad to share them with you. Big thanks to @DarkMatter2521 for their ongoing energy in these beers. Take care of each other and enjoy the pints. pic.twitter.com/okqwcupoic

— Half Acre Beer (@HalfAcreBeer) December 4, 2020
The two most widely-cited ingredient culprits among brewers was vanilla…and coconut. One potential theory brought up by Dan Stavig, Head Brewer of Indeed Brewing's Minneapolis operation, is the need for consumers to constantly search for added-value in their barrel-aged beers, beyond what the flavors of an expertly-crafted barrel-aged beer can bring to the table. 
"It seems for a lot of customers there has to be a value-add beyond just barrel-aging, usually in the form of extra ingredients tossed into the barrel: vanilla beans, coffee, cacao nibs, etc.," Stavig said.
Austin Heisch, director of operations at Rahr and Sons Brewing Co. reiterated that point, noting that he has "lost count of how many beers are aged in bourbon barrels with vanilla."
Taking a base barrel-aged beer and adding "x" hyped adjunct is a great way to refresh a brand or generate extra buzz, but it also might take away from the core barrel flavors the brewers were hoping to explore in their offering. Hence, why these strained relationships with brewers might exist. Still, many brewers are pragmatic in their approach to using these ingredients, with a few brewers saying that ingredients like vanilla and coconut are both overused but are also the ones they're most excited about using in the future.
When executed properly, there is ample reason to get excited about a barrel-aged beer with these ingredients incorporated properly. A perfect example comes from Chicago's Maplewood Brewery and Distillery, which consistently churns out variant-laden releases with their Barrel Aged Cuppa releases. Checking both of these boxes, the head brewers from Maplewood (Adam Cieslak, Adam Smith and Roger Cuzelis) noted that the ingredient they're most excited about is toasted coconut and the release they're most excited about is Barrel Aged Cuppa Vanilla Rye. To each their own, I suppose. There will be more on the PastrySstout and adjunct discussion in a separate piece coming soon. 
For this year's 2020 BA Cuppa release we'll be holding lotteries via the Oznr app. Lotteries will open for entry at the end of Nov., and pick-ups for lottery winners will be in early/mid December.

Check out our Instagram post for variant descriptions. https://t.co/196xTHaPn2 pic.twitter.com/YjgQe0jX80

— Maplewood Brewing (@maplewoodbeer) November 11, 2020
Takeway Four: Consumer knowledge of BA beers and its nuances has increased significantly. 
As the beer landscape has expanded, the common beer fan's knowledge of what to expect in styles and flavor has rapidly expanded, too. Beer fans today are deeply connected to the breweries they know and beer styles they love for a multitude of reasons. From the responses from brewers and my own personal observations, beer fans love barrel-aged beers and they know a lot about the style. 
Dominic Bergquist, Dragon's Milk Brand Manager at New Holland Brewing, attributed a lot of the knowledge increase to more national breweries going deeper into the barrel-aged space. A great example is the rapid growth of the Dragon's Milk series, which is one of the top Bourbon Barrel-aged beers in the nation. 
The prevalence of the flagship Bourbon Barrel-aged version across nationwide store shelves gives beer drinkers more opportunities to immerse themselves in this barrel-aged beer style as a whole. It also gives New Holland the chance to expand that consumer knowledge even further by introducing new, ambitious variants that explore other barrel-aging techniques, like their Dragon's Milk Solera beer, which employs the act of solera aging, which blends different aged liquids of the same beer to create a new beer entirely. 
Another way consumer knowledge of the barrel-aged beer space has expanded is through popular barrel-aged focused beer events, award ceremonies and bottle shares with the culmination being the Festival of Barrel Aged Beers (FOBAB). Chicago's Revolution Brewing is a familiar pour at the famed beer event, consistently winning acclaim and medals on an annual basis for their Deep Wood series. 
Tasting through the Sanctuary with these rad dudes. Today sucks very little. @RevBrewChicago @droooone pic.twitter.com/ZrukwU9Y1y

— Marty DiBeergi (@revbarrels) November 17, 2020
Marty Scott, the mastermind behind Revolution's Barrel Program, noted that while modern BA beers are still a "relatively young phenomenon," he marveled that many fans know more about the new adjuncts or buzzed about brewing processes than he does. This claim certainly takes root when you look at how wide and far FOBAB has expanded its award categories over the years yet beer fans always seem to keep up. 
"FoBAB has what, like 11 categories just for BA beer? The scope of what's 'commonplace' today is mind-boggling," Scott said. "Every time I talk to people at our BA events I'm amazed at their breadth of knowledge. I don't know how they keep up, but I thank them all for making room for our stuff in their beer fridges."
But what if you store all of your prized Barleywines and Imperial Stouts in a beer cellar instead of drinking them immediately after purchase? Do they really get better over time or do they just dilute and gather dust? This discussion, over the aging "sweetspot" and how long people should actually keep a beer after it has been properly aged and packaged "ripe" for drinking, is another conversation that continues to grow. 
"An important stride I've seen consumers making is that they are realizing that aging these beers in whatever packaged format can be risky, and that older does not always mean better," said Half Acre's McComb. So drink up, whether it's a wet-hop IPA or bruising barleywine. You won't regret it. 
Takeaway Five: Lower ABV offerings are on the rise. 
Kettle Sours are now commonplace in the lexicon of many craft beer drinkers and can be found on many a brewery tap list because of their low ABVs and big, often fruit-filled, flavors. Instead of using the traditional wooden barrel, which creates deeper more complex flavors, kettle Sours age quickly in a stainless-steel kettle or fermenter, typically delivering one note of fruity or tart flavor. Thankfully, a few brewers polled said that traditional, barrel-aged sours are making a comeback, adding a lower-ABV barrel-aged option to a brewer's lineup that might also appeal to a new swath of drinkers as well. 
"You can achieve a lot of complex flavors and still be a lower ABV beer. And sours cross over into wine and spirit drinkers more so than imperial stouts and barleywines," Williamson said. 
Lone Tree Brewing Company's Lead Brewer Chris Gilmore added that he has seen the demand for this barrel-aged style increase even more as consumers continue to look for refreshing options that still deliver full flavor. "The collective consumer palate is so skewed and unpredictable, but I don't foresee the demand for refreshing and zesty sours diminishing anytime soon," he said.
These two comments bring me back to a conversation I had with one of the OGs of wood-aged sours, New Belgium's Lauren Woods Limbach. Wood-aged sours, when executed correctly, are incredibly complex and unique beers. The problem is that very few breweries can devote the time and space necessary to get a proper operation underway. Thankfully, that is changing. 
"Sour beer isn't something you learn in a two week brewing course. It takes time to understand the chemistry, sensory, observational science tied to the process," Limbach said in a 2019 conversation on the success of La Folie. 
We asked our Pilot Brewer, Cody Reif, and Wood Cellar Blender, Lauren Limbach, to create their favorite holiday dishes to pair with a few New Belgium classics. While great apart, they're even better together.https://t.co/emFeHQxSkm pic.twitter.com/gjeLizvvaK

— New Belgium Brewing (@newbelgium) November 19, 2020
The push towards lower ABV is also bleeding into the traditional high-gravity space of barel-aged beers. Anderson Valley Brewing Co.'s Fal Allen said that he expects lighter options of these styles that don't compromise on the flavors consumers are accustomed to will come more to the forefront. 
"I think that lighter versions of Porters and Stouts will increase some," Allen said. "When I say lighter versions, I mean a lighter version than we are seeing in barrel aged beers now, not necessarily lighter versions of those beer styles. So, in the next couple of years, I think you will see more barrel aged beers in the 5.5 – 8% ABV range."
Whether the barrel-aged beer you're drinking is at 5% or 15%, it's clear that there's never been a more exciting time to be a barrel-aged beer fan. Cheers! 
Taylor 
---