No Comments
Ask the Brewers | Barrel-Aged Beers They're Most Excited About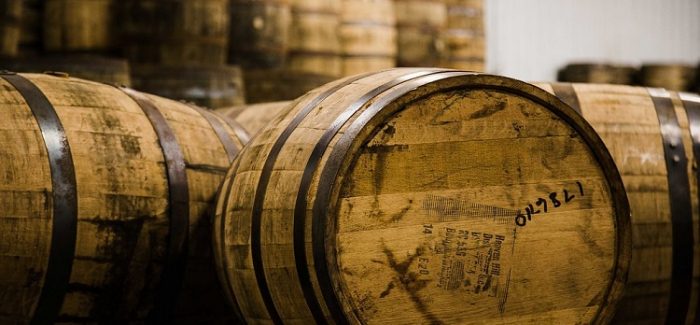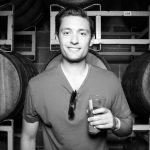 In part two of our series on the state of barrel-aged beers (read part one here), we're generating some word-of-mouth buzz by letting the brewers share the most anticipated barrel-aged beers lurking in their barrel programs. The ever-present bourbon barrel-aged stout makes an appearance or two, but it's the experimentation and creativity highlighted by brewers across the board that really gets me excited. Foeder-aged ales, tequila Goses and barrel-aged Cream Ales? That's just a sampling of some of the compelling creations these breweries are looking forward to releasing to consumers. 
Creative New Additions
Dominic Bergquist, Brand Manager | Dragon's Milk, New Holland Brewing Co.
"I'm really excited about Dragon's Milk Solera, which is a foeder-aged strong ale. It's unlike anything we've made before and is constantly evolving due to the solera process."
So, weary traveler of the internet, dost thou haveth a penchant for dungeon crawling and a thirst for treasure? Because this is no mere game, for the consequences are REAL… but so are the spoils. #DragonsHoard #DragonsMilk https://t.co/TzpJPWIDha

No pur nec. See Full Rules. pic.twitter.com/SglY5Q5li0

— New Holland Brewing (@newhollandbrew) December 16, 2020
Mark Safarik, Brewmaster | Dogfish Head
"From our Milton brewery, we just released our 120 Minute IPA aged in Sam Adams Utopias barrels. It's rich with caramel, toffee and oak, and has a soft warmth, even at 17% ABV. On the wild side, our collaboration with The Bruery just dropped. It's actually 3 beers that were aged in French Oak for a year: "This is Ridiculous" – a dry hopped, Brettanomyces-forward farmhouse ale, "This is Mrs. Ridiculous" – a mixed-culture sour ale fermented with local Chambourcin grapes using carbonic maceration, and "Kisses Betwixt This is Mr. & Mrs. Ridiculous" – a blend of the two beers. These all have fantastic complexity."
Marty Scott, Head of Barrel Program | Revolution Brewing
"I'm fortunate to have several [barrel-aged beers]. If I was forced to choose one, it'd be Double Barrel VSOD. It's the biggest, boldest Stout we've ever made at-scale, and has produced the most wonderfully incendiary single barrel brewmaster Jim Cibak and I have tasted to-date. It's objectionably superior to our first effort released in 2017, and for my money perhaps the most exciting BA Stout we've executed in the past ten years."  
Jared Williamson, Lead Brewer | Schlafly Beer 
"We were able to get Weller barrels for our Imperial Stout currently in barrels, and I'm looking forward to tasting them soon. That beer will release in early 2021, which will mark our 15th year releasing BA Imperial Stout."
Appealing Adjuncts 
Adam Cieslak, Adam Smith & Roger Cuzelis, Head Brewers | Maplewood Brewery
"It's a tie between Barrel Aged Cuppa Vanilla Rye, one of the variants in our 2020 Barrel Aged Cuppa line up, and our newest Foeder release, Softcore Mutation Foeder Cherries. BA Cuppa Vanilla Rye is an Imperial Stout that focuses on pairing the nuances that rye barrels provide, with high quality vanilla beans. Softcore Mutation Foeder Cherries is a mixed culture fermentation aged on over 2000 lbs of cherries for 22 months."
Lee McComb, Head of Barrel Work | Half Acre Brewer 
"As for our BA beers, it would be Cherry Brandy Benthic. We took our Benthic base and aged it in cherry barrels for 10 months. After they were ready, we decided shift gears and only use coconut, vanilla and cinnamon as a supporting role, because those barrels were just that good."
StoutFans — Our second and final 2020 Benthic release is here. A limited supply of 2020 Benthic, Vanilla Benthic and XTRA DUBL Benthic will be available to purchase beginning this Friday at 9am through our Curbside and Balmoral Take Away Cafe to-go websites. pic.twitter.com/TA3vgG398R

— Half Acre Beer (@HalfAcreBeer) December 17, 2020
Tequila, Scotch & More
Austin Heisch, Director of Operations | Rahr & Sons Brewing Co. 
"Rahr & Sons' Tequila Barrel-Aged Adios Pantalones has turned out really great and I'm excited to continue making that. Close your eyes and you'll swear you're drinking a margarita."
Mike Pallen, Founder & Brewmaster | Mikerphone Brewing
"We actually sat down with Austin from Forager yesterday to sample the collab we did that we put into barrels that once held Superstition Mead, half of which previously held Scotch and the other half held brandy.  All samples came back with flavors I have never tasted from a barrel-aged Stout before. Look for that one in March of 2021."
🚨 FOR SALE 🚨
We have 12 used bourbon barrels for sale. $50 each, cash only. First come, first served. Please pick up at brewery during business hours. pic.twitter.com/9J12Y0zpwy

— mikerphonebrewing (@mikerphonebrew) May 15, 2020
Anello Mollica, Co-Owner | Central Waters Brewing Co.
"We are releasing a tequila barrel aged key lime Gose, I'm pretty excited about that one for the summer of 2021. Other than the key lime, we have a rum cake porter releasing in January; that should be fun!"
Feeling Funky
Jeremy Marshall, Head Brewmaster | Lagunitas Brewing Co. 
"We're super excited about our Willettized Coffee Stout. It's our Imperial Stout aged in Willett Distillery Bourbon barrels which will be out next month. We also debuted Sonomica this year, our version of a traditional Farmhouse ale, aged in red wine oak barrels and funked up with Brettanomyces yeast. I love it because it's something different than you see normally."
Patrick Nickelson, Head Brewer | Indeed Brewing Milwaukee
"Wooden Soul: Cherry Dust for sure"
Eric Ponce, Barrel Program Manager | Firestone Walker
"I have many, but to mention two, they would be (names still TBD):
"Wheat Wine style beer brewed with white wine grapes and matured in wheated whiskey barrels, then recirculated through local grape vine wood.

"A beer based off a cocktail called 'Mezcalita'. Base beer using a [portion] of flaked corn, agave syrup, chili powders and sea salt. Matured in Mezcal and orange bitters barrels with freshly zested lime peel."
Crack open a cold one, it's the weekend and you deserve it. pic.twitter.com/BFSGvLm86C

— Firestone Walker (@FirestoneWalker) December 12, 2020
Sweet & Savory
Fal Allen, Brewmaster | Anderson Valley Brewing Co. 
"I think our Salted Caramel Porter is our most exciting barrel aged beer. We use traditional beer ingredients to make some pretty exciting flavors. We then age the porter for 6 months in a bourbon barrel. The beer has good barrel and bourbon character and great beer flavors. It is a great beer on its own, and it pairs well with BBQ, grilled meats and desserts (especially chocolate). Yum."
Chris Gilmore, Lead Brewer | Lone Tree Brewing Co.
"We've got our 70 Karat Cream Ale currently resting in Laws' San Luis Rye barrels. This is an exclusive 9th anniversary beer to be released the first weekend in December. The goal was to recreate the experience of eating a piece of carrot cake while sipping some delicious rye whiskey. I think we hit the nail right on the head with that beer. The second anniversary offering is a Baltic Porter aged in the same style of Laws barrels. This is a more traditional BA beer, but it's been treated incredibly well by the barrels. We're really looking forward to getting this beer in cans for the anniversary party on December 5th. Shoutout to Laws Whiskey House for always supplying the finest wood."
---