No Comments
West Sixth Brewing | Illuminator Barrel Aged Doppelbock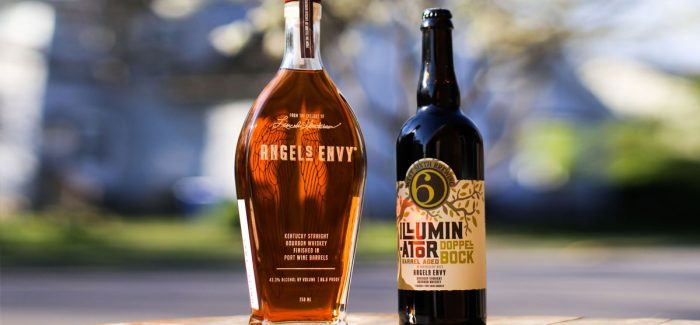 In 2019, Kentucky's West Sixth Brewing and Louisville distiller Angel's Envy teamed up to brew a series of bourbon barrel-aged beers. Among the beers brewed for this project is the Illuminator Barrel Aged Doppelbock. This German-style lager is aged in Angel's Envy barrels and finished in port wine barrels, giving it notes of caramel, bread crust and dark fruits.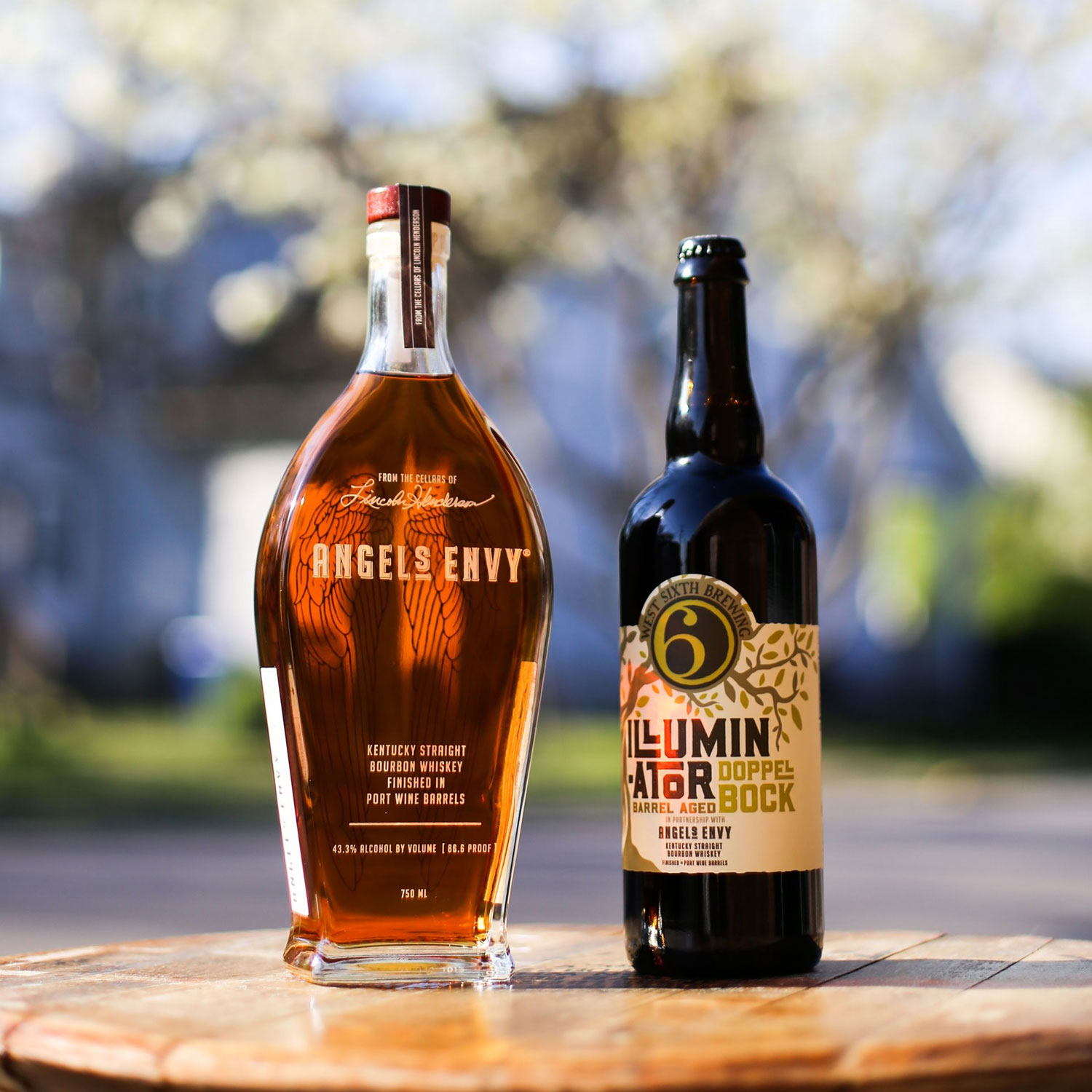 This limited, exclusive beer was released in April 2020 at West Sixth's NuLu taproom in Louisville. The Illuminator Barrel Aged Doppelbock was first brewed in December 2019 and was subsequently aged for more than a year in port wine casks that previously housed Angel's Envy Kentucky Straight Bourbon. Angel's Envy typically ages its Kentucky Straight Bourbon for up to six years in port wine barrels. The approximately 5% of spirits that evaporate each year in the barrel is known in the industry as "the angel's share." Illuminator's year-long tenure in the barrels gives it hints of charred oak, a delicate nuttiness and a subtle glow of fine bourbon.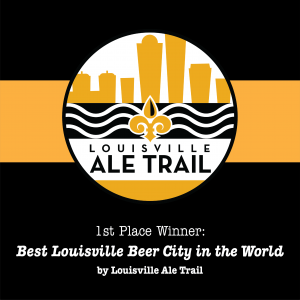 Beer writer Ruvani de Silva, who collaborated on this piece, offered the following tasting notes:
This particular combination of port, bourbon and Doppelbock has resulted in a distinct, delightful medley of flavors, highlighting that more can–in fact–be more. The Illuminator begins with a strong nose of maraschino cherries, notes of rye and toffee and a smooth medium-weight body. Lingering flavors kick off with a hit of sticky liquid caramel and expand into Christmas-cake-esque dried fruit: date, plum and candied orange rind. The warm woody long finish allows the port's vinous sweetness to mingle with hints of boozy bourbon. This is a clever, complex beer that makes a strong argument for barrel-aging Lager and for double-use barrels in beer-aging.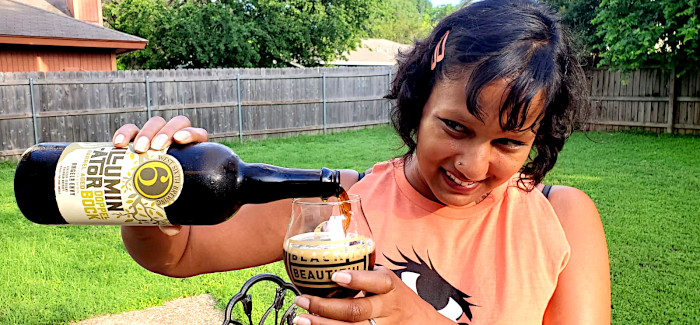 West Sixth Brewing also released a second beer from the collaboration on April 10, 2020: Barrel Aged Burley Barleywine, which was also aged in Angel's Envy barrels. To learn more about the availability of West Sixth's limited Big Beers selection, visit their website.
---