No Comments
Shippingport Brewing Wants to Be a Catalyst for Change in Louisville's West End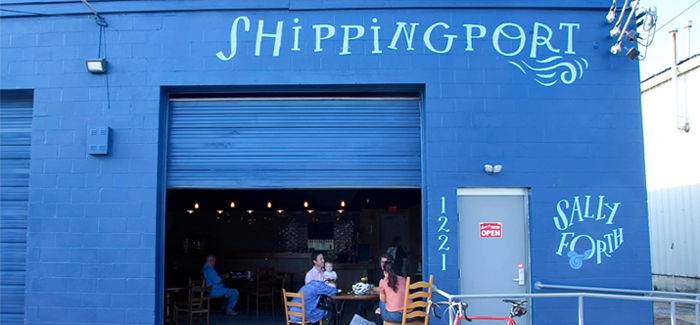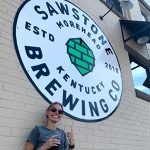 When Amelia Pillow decided to open her own brewery, she wanted to pick a location that could be a catalyst for change for the neighborhood she calls home. Pillow opened Shippingport Brewing in the Portland neighborhood of Louisville, KY, becoming the first taproom and brewpub to open in Louisville's West End.
Learning the Business
Pillow learned to homebrew while in college and started to take it seriously when she was living in New York City from 2005-2007. In 2007, she moved to across the country to Portland, OR, to pursue a professional career in brewing at Hopworks Urban Brewery.
"I was really ready to leave the city and do something that didn't require me to sit behind a desk or deal with snooty people all day," Pillow said about her move. "I'd settled on brewing cause I thought it was both physical and creative and that definitely appealed to me. At that point, I also knew I wanted to have my own brewpub someday."
In 2014, Pillow moved back to Louisville and began working for Against the Grain Brewery. Although her plan was to always open her own brewpub, Pillow wasn't ready to make the leap. She wanted to learn everything about the craft beer business, inside and out. After six years at Against the Grain, Pillow knew it was time.
"I'm very grateful for the opportunities offered to me at both places," Pillow said. "Specifically, at ATG I learned the value of collaborating with other brewers. It gives you great resources for new practices, ingredients and concepts happening in the industry and is just such a great way to share information and keep enthusiastic about beer."
So Why Louisville's Portland?
The city of Louisville is divided into about 70 (give or take) different neighborhoods. When you ask a Louisville resident where they live, they tell you their neighborhood: Clifton, Crescent Hill, Downtown Germantown, The Highlands, Iroquois Park, NuLu, Old Louisville, etc. Portland is one of those 70 neighborhoods, but one that is often forgotten and overlooked. For many Louisville residents, Portland isn't a neighborhood you visit, but only because there really isn't a reason to. Pillow wants her Shippingport to change that.
"I think it's also important to be located in a place that encourages folks that may not venture west of 9th Street to stretch outside their comfort zone and get to know their neighbors in the west," Pillow said. "Portland just isn't as far away as folks think it is and I'm really happy to help folks realize that."
That comfort zone, unfortunately, has to do with Portland's demographics. According to City-Data.com, 49.1% of residents are White and 30.3% are Black with a median household income of $27,784 in 2019. In comparison, the Germantown neighborhood is 82.9% White and 7% Black with a median household income of $55,232 in 2019.
When Pillow moved back to Louisville from Oregon, she didn't know a lot of people. When she met a bunch of folks living in the Portland neighborhood, she decided to buy a house there and call it home.
"I just kinda fell in love with it," Pillow said. "It is really close to downtown and there's a lot of potential. There's a lot of folks who are very dedicated to building the community up while not leaving the current community behind and I very much wanted to be a part of that. I bought a house here in 2017 and started looking for commercial property soon after so I could build my business here as well as my home."
While there are some people who are ready to give up on the growth of Louisville's West End and the Portland neighborhood, there are more people like Pillow who aren't.
"I think there are already a lot of people looking toward Portland with development plans," Pillow continued. "What I really hope is that they see that it is viable to build a business that keeps in mind the folks who are already here and provides services and resources for my community as it stands and not what they are hoping it will look like in 10 years."
Shippingport is not the first brewery to open in Portland, but it's the first taproom and brewpub. Against the Grain opened a 30-barrel production facility in Portland in 2015. ATG's facility is for production only and is not open to the public. Pillow knows that her brewpub and taproom can be a major catalyst of change in the neighborhood she calls home and she's already seeing in the change.
The support from the businesses and people of the Portland neighborhood has been overwhelming for Pillow, specifically from surrounding blocks of residents and workers. Her goal was to build a space and food menu that is inviting to the West End community and she has accomplished that.
"There are over a dozen businesses that have been really enthusiastic about having a restaurant they can walk to for lunch or have a beer with coworkers after work," Pillow added. "The Portland residents continue to voice their excitement to have a place that serves craft beer and great sandwiches so close to home."
View this post on Instagram
The Name
Shippingport Brewing and the Sally Forth Taproom officially opened its doors on June 24, 2021. Shippingport comes from the name of the island in the Ohio River that the McAlpine Locks and Dam are built on. It is a historic part of the Portland community and a favorite place to visit for Louisville residents.
"I wanted a name that had a strong sense of place and would be immediately identifiable to the neighborhood and truly make it our own," Pillow said "Folks around here are all familiar with Shippingport Island and there is a sense of propriety about it."
The taproom name, Sally Forth, is a reference to the phrase, "to sally forth," which means to embark on an adventure or to seize the day–and that's exactly what Pillow did. She embarked on an adventure of opening her own brewpub in a neighborhood that she refused to let people forget.
When visiting the Sally Forth taproom, you'll see a sign outside that reads, "Come See Sally," although Pillow wants to remind everyone she is not Sally. However, you can "Come See Amelia" for a beer and a sandwich; she'd recommend Eddy (Kolsch) or Marge,(American IPA) and a Cuban from Head Chef Lamar Cornett.
To learn more about Shippingport Brewing and the Sally Forth Taproom visit, shippingportbrewing.com.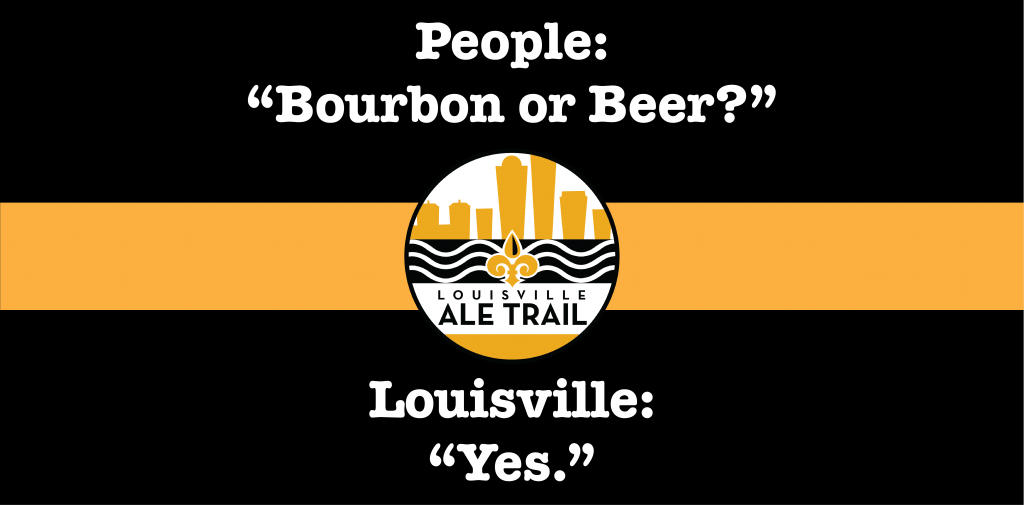 Feature Image Courtesy of Louisville Ale Trail. 
---