No Comments
An Insider's Guide to Louisville Breweries for the Kentucky Derby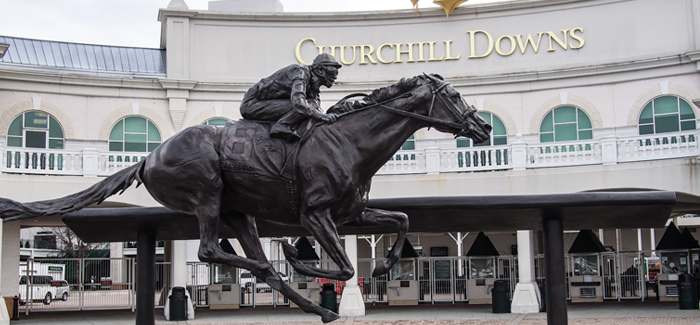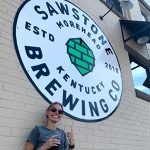 All eyes will be on the city of Louisville on Saturday. It might be for just two minutes, but it will be an exciting two minutes. If you aren't familiar with Louisville, the beer scene is incredible and growing. Even during the COVID-19 pandemic, six new breweries opened and currently, three are in the planning phases.
While this city and state are known for their bourbon, the people here are ready to let the world know about its beer scene. To help you learn more about Louisville's beer scene, here is PorchDrinking's guide to Lousiville breweries.
For the Hop Heads:
Mile Wide Beer Co.

Mile Wide Beer has the IPA game on lock in the Derby City. Between New England, American, West Coast IPA and all IPAs in between, Mile Wide is your IPA spot. Recommendations: Catalina Breeze, Castle Rock, Tessie, Motherboy and Catalina Clouds.

West Sixth NuLu 

West Sixth Brewing opened their Louisville taproom in September. And, thankfully they brought all their IPAs with them, and then some! Recommendations: West Sixth IPA, Test Fuzz A, Hop Static Ch. 3, 'Nu Beam

Holsopple Brewing

If you are a fan of the Milkshake IPAs, look no other than Holsopple Brewing in Lydon. Recommendations: Scootcher Moocher, Goopy Schmoopie, Shaken Nature and Manilow Milkshake.
For the Bourbon Barrel-Aged Fans:
This is Kentucky, right?
Against the Grain Brewery

Barrel-aged beers aren't just reserved for Stouts. In Kentucky, they will put anything in a bourbon barrel. Against the Grain's Kentucky Ryed Chiquen is a whiskey barrel-aged rye Amber that will surely get ready for the races.

West Sixth NuLu

West Sixth just released their Bourbon Barrel Brownie just in time for the Derby! And if you're lucky, grab a bottle of Snake Cake while you are there!

Mile Wide Beer Co

Mile Wide might be known for their IPAs, but they produce some serious Barrel-Aged Stouts. Now on tap and in cans is Catacombs, a blended Bourbon-Barreled Imperial Stout aged on cacao nibs. This beer was brewed with Louisville Ale Trail in part of their legend series. Other recommendations: Buku
View this post on Instagram
For Those Who Enjoy Sours:
Atrium Brewing

Atrium Brewing opened in September 2020 and head brewer, Spencer Guy, has developed quite the cult-like following for his sour beers. But be prepared, these aren't the sours you're used to. Intrigued? You should be. Recommendations: Tiki Boy, Apricot Acid Math, Beach Kitsch and all of the "Boy" variants.

Akasha Brewing

Everyone loves pie, right? Akasha's Chiffon series has gained serious popularity among sour beer drinkers in Louisville. Variants include Cherry, Blueberry, Raspberry and Lemon Meringue. Pie and beer? Yes, please.
View this post on Instagram
For Those Who Love Crispy Boys:
Monnik Beer Co

When visiting Monnik Beer Co, you have to order a Hauck's American Pilsner. You can't experience Monnik without drinking this Pilsner named after George Hauck, a longtime Germantown resident and WWII veteran. After that, order an Italian Disco, Monnik's Italian Pilsner.

Gravely Brewing 

Want to drink an award-winning beer? Look no further than Gravely's Sprockets, a German Pilsner that won gold at the Great American Beer Fest in 2020. This traditional North German Pilsner is a hoppy lager brewed with German noble hops. A must-try for Pilsner drinkers when visiting Louisville.

Falls City Beer
View this post on Instagram
For the Foodies :
Monnik Beer Co

Located in the heart of Schnitzelburg, Monnik is a brewpub that serves a unique spin on Euro and American cuisine. The menu changes seasonally, but the beer cheese and pub pretzel are a can't miss.

Against the Grain Public House

Due to the pandemic, the Against the Grain's Public House is the only ATG location open. Thankfully, the Public House serves the same fan-favorites from the Against the Grain Smokehouse located downtown. When visiting either location, get the Brussel sprouts. You won't regret it.

Chimera Brewing

 

It's hard to be a vegan beer drinker today with all the beers that contain lactose, milk, honey, etc. Chimera makes it easier for Louisville vegan beer drinkers. Chimera and V-Grits are a vegan brewpub that offers vegan comfort food and craft beer. Recommendations: Crunchwrap, Quinoa Tofu Bowl and Caribbean Jerk Platter.
View this post on Instagram
For Those Who Appreciate a Unique Taproom:
Gravely Brewing

If you are a fan of music, Gravely's taproom won't disappoint. The backdrop behind the bar features a huge collection of vintage stereo equipment including speakers, turntables, cassette decks and eight-track tape players. The Phoenix Hill neighborhood brewery also features a two-level deck overlooking a pair of caverns that date to the 1800s and the skyline of Louisville.

3rd Turn Brewing 

You don't have to be religious to go to the 3rd Turn Brewing. This derby-themed brewery is located inside a restored church from 1878 in Jeffersontown, just outside the city limits of Louisville. The only praying you will be doing is that someone picks up your tab. Bonus: Check out 3rd Turn Oldham Gardens located in Crestwood.
For Those Who Want to Enjoy the Weather:
Falls City Beer

If you want to sit outside on a nice day in Louisville, Falls City has a huge beer garden to enjoy beers on. Whether it's a warm or chilly day, Falls City beer garden caters to all your needs with heaters and fans,

Apocalypse Beer Works

Most of Apocalypse Beer Works; seating is outside. If you are someone who wants to enjoy the weather, make sure you grab a beer at Apocalypse. And you are more than welcome to bring your pupper!
For Those Who Want to Drink a Derby-Themed Beer:
Gallant Fox Brewing

If you are a brewery named after a Kentucky Derby winner, you need to have a Derby-themed beer on your tap list. Photo Finish is a Derby Pie Porter brewed with butter pecan, chocolate and vanilla.

Ten20 Craft Brewery

The newest brewery to join the Derby City is going out for their first Derby. Ten20 will have three Derby-themed beers on tap for the best two minutes in sports; Crowned Tripel (Belgian-Style Tripel), Lily Seltzer (Oaks-Inspired Seltzer) and Run for the Gose (Gose Ale).
View this post on Instagram
For Those Who Can't Go Anywhere Without Their Dog:
Old Louisville Brewery

Old Louisville Brewery is one of the most dog-friendly breweries in Louisville and not far from the historic Churchill Downs.

Gallant Fox Brewing 

It may have a Fox in the name, but this brewery is all about the dogs.

Apocalypse Beer Works 

Apocalypse has a large outdoor seating area that makes it the perfect spot for you and your good boy or girl.
For Those Who Want to Stock Up on Kentucky Beer:
Old Town Wine and Spirits

Old Town is located on the popular Bardstown Road in the heart of the Highlands neighborhood. If you are wanting to build the ultimate mix 6-pack or 12-pack, this is the store for you. Bonus: They are dog-friendly and love giving your dog a biscuit.

ValuMart

Located just down the street from Old Town, ValuMarket has the best beer selection in all of Louisville. This is the type of place you go for bread, bananas, pasta sauce and leave with just beer instead.
View this post on Instagram
COMPLETE LIST OF LOUISVILLE BREWERIES:
3rd Turn Brewing
Against the Grain Brewery
Akasha Brewing
Apocalypse Beer Works
Atrium Brewing
Butchertown Brewing
Chimera Brewing
Falls City Beer
Gallant Fox Brewing
Gravely Brewing
Great Flood Brewing
Gordon Biersch Brewery Restaurant
Goodwood Brewing
Hi-Wire Brewing (Coming Soon)
Holsopple Brewing
Hometown Brewing
Old Louisville Brewery
Mile Wide Beer Co
Monnik Beer Co
Noble Funk Brewery (Coming Soon)
Shippingport Brewing (Coming Soon)
Ten20 Craft Brewery
West Sixth NuLu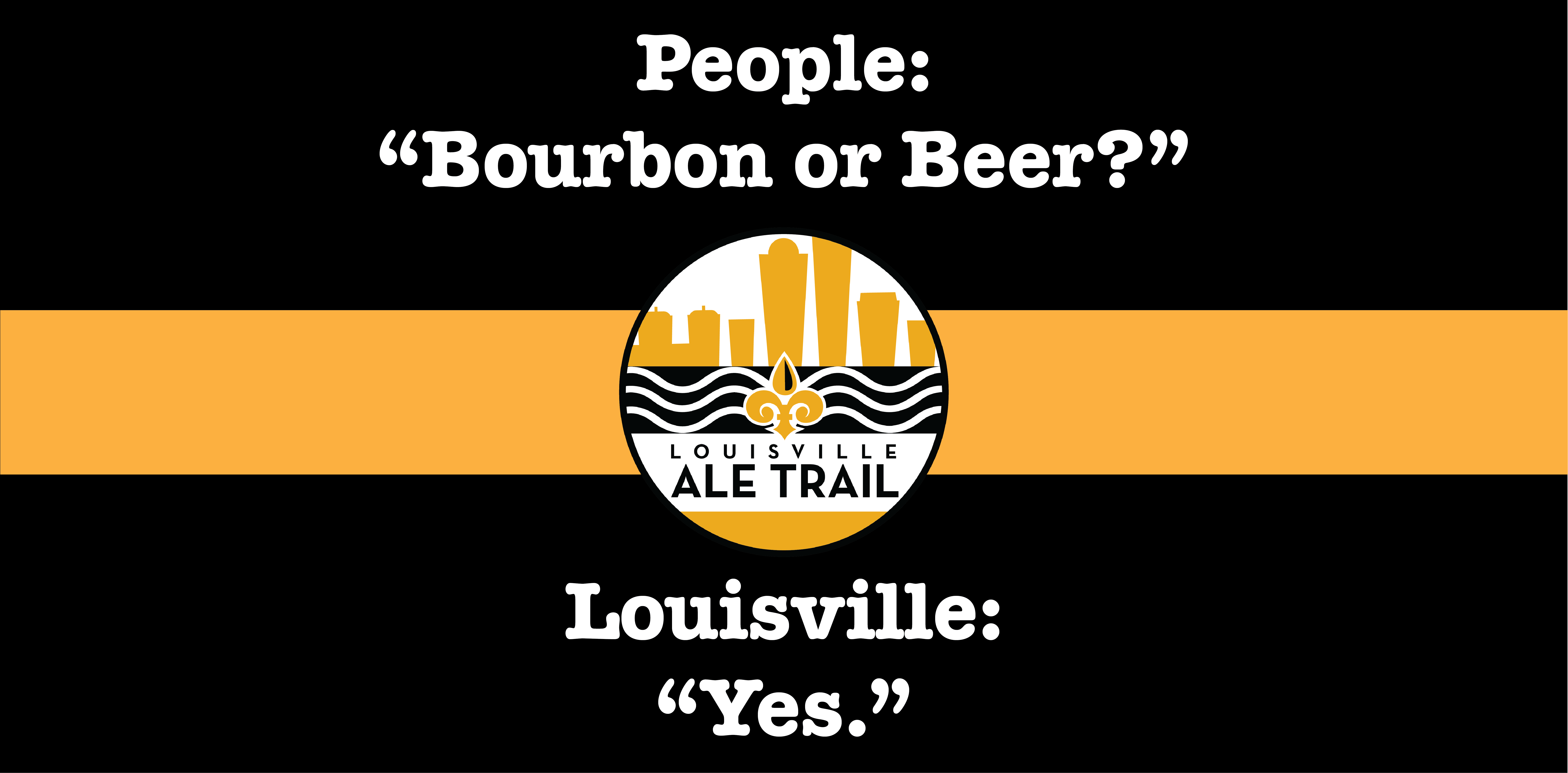 And who said we just make bourbon? And, if you are in town for the Kentucky Derby and plan on visiting breweries, grab a Louisville Ale Trail passport! It makes going to breweries a fun hobby! Go baby go!
---