No Comments
Falls City Beer | Lou City Kölsch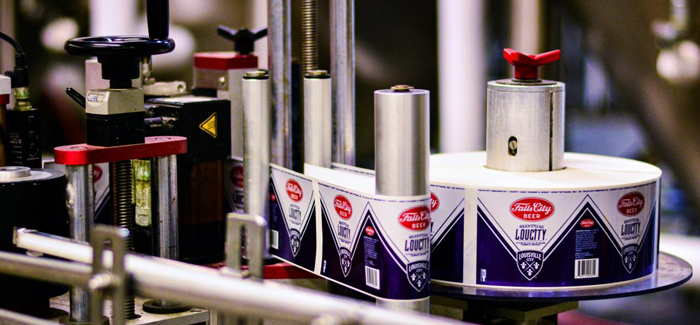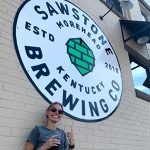 Louisville City FC was founded in 2015 as Kentucky's and the city of Louisville's first professional soccer club. LouCity is part of the United Soccer League (USL) and the team quickly made its mark in the league, winning back-to-back USL Cup Final championships in 2017 and 2018.
LouCity's success extends beyond the pitch. The Boys in Purple have had major success off the field by creating a large following and support from fans. LouCity fans were seminal supporters for the newly built Lynn Family Stadium, which is now home to LouCity and NWSL's Racing Louisville FC.
To show support for the hometown team, Falls City Brewing Co. partnered with the two-time USL Cup Final champions to brew Lou City Kölsch Style Ale.
View this post on Instagram
Falls City's owner, John Neace, is a part-owner of LouCity so the conversation to have the official beer between the historic Louisville brewery and the soccer club was an easy one. Despite the connection between the two, the partnership has continued to evolve and grow over the years. This growth included a style change: The beer was originally brewed as a Golden Ale, but Falls City wanted to brew something to better fit their brand.
"We're kind of traditional beer drinkers here," said Drew Johnson, Fall City Brewing's director of operations. "And I like the style and so we wanted to have something lighter for people out of the stadium. So we decided to go with a Kölsch two years ago and so this is our second year doing it as a Kölsch."
After switching from a Golden Ale to a Kölsch, Falls City tweaked the recipe heading into year two of brewing.
"It's evolved and changed a little bit over the years as we've both been kind of learning on what we can do," Johnson said. "We've been kind of tweaking the recipe a little bit here and there. Last year was a little bit different–we used different hops and this year we were we did it on a much bigger scale. We were just kind of doing smaller batches more continuously last year, but this year, we're doing more big batches."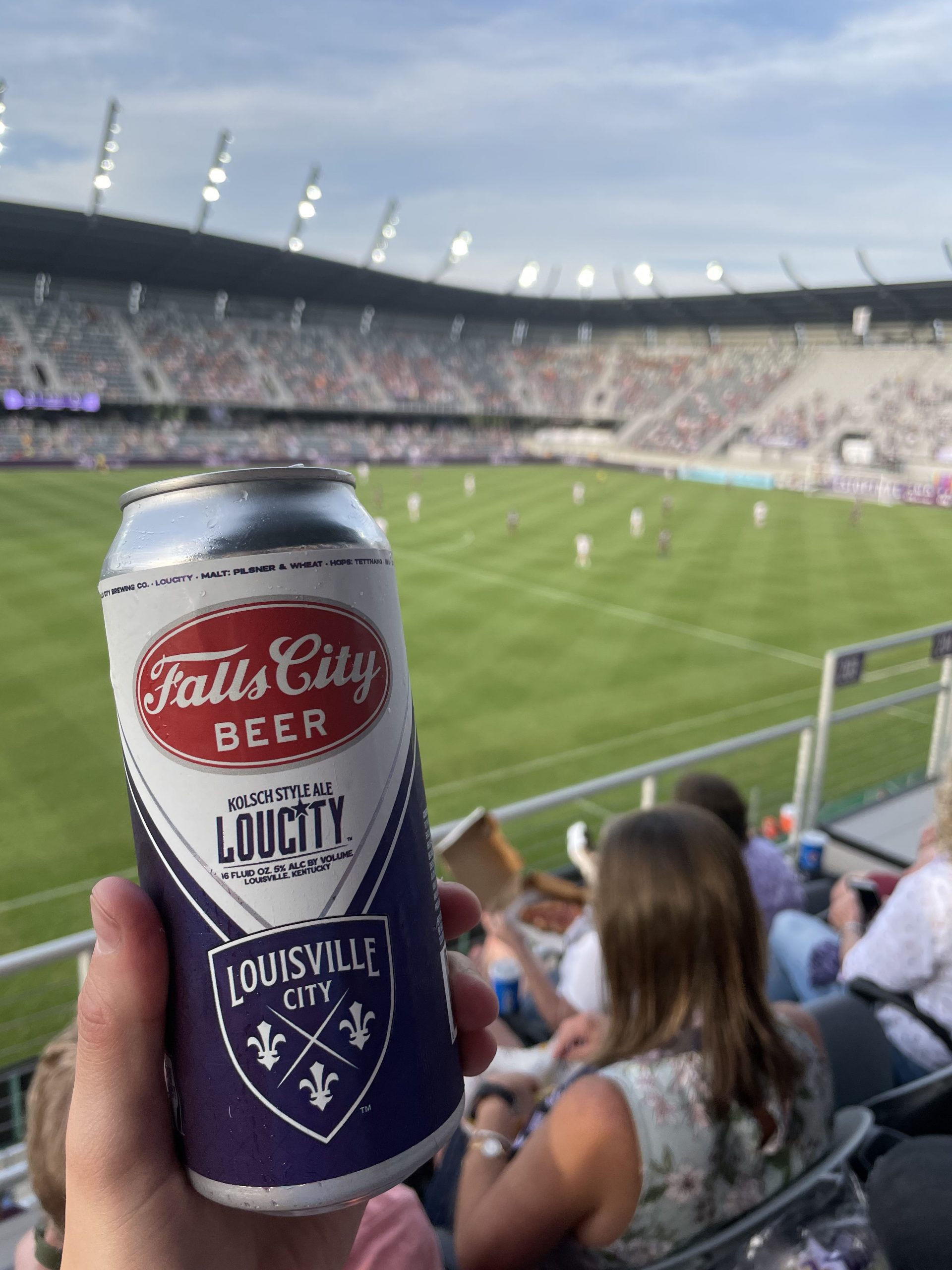 The reason for the big batches? Falls City needs to keep up with the demand from the stadium.
"The soccer stadium has been blowing through some beer between LouCity and Racing games," Johnson said.
This seasonal beer has become a fan favorite for both Falls City customers, LouCity supporters and now Racing Louisville supports. The beer is available throughout the city on draft and in 12oz 6-packs and newly launched 16oz cans which are only available inside Lynn Family Stadium.
To learn more about Falls City Brewing and the Lou City Kölsch, visit fallscitybeer.com.
Feature Image Courtesy of Falls City Brewing
---