No Comments
What We're Cooking | Curried Pork Chops & Dubbel Apple Chutney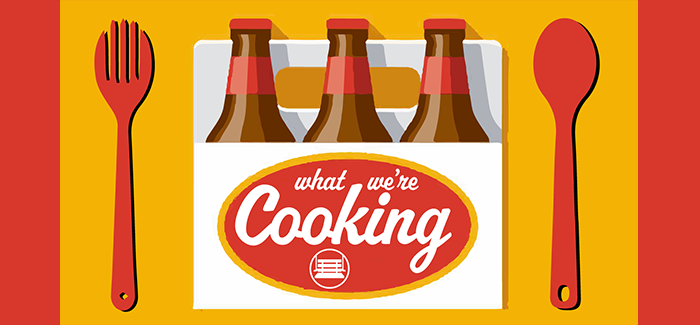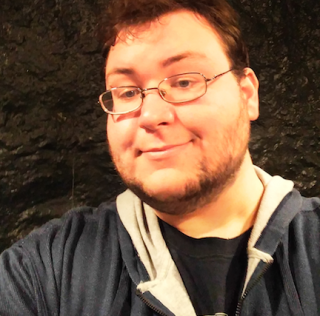 This recipe comes from Scott Johnson's recipe book and is a modern twist on the classic pairing of pork chops and applesauce.
Apples and beer are commonly thought to be a disagreeable pair since green apple notes found in beer are often the result of an off-flavor known as acetaldehyde. It's not the harshest off-flavor out there–in fact, some styles can even compliment the oxidized notes, like a barleywine. Cooking apples in beer felt like the safest way to combine the flavors together until a truly one-of-a-kind beer fell into our laps.
Enter Restless Moons Brewing, who collaborated with the newly opened Sage Bird Ciderworks to make an anniversary beer unlike any other. Northern Exposure is a Belgian Dubbel they brewed with sixty gallons of fresh apple juice added to a rich malty base, finished in apple brandy barrels. Their mutual love for fermentation resulted in a complex, delicious concoction that takes all the best qualities of a baked apple liquified with sweet Belgian malts and esters.
What's great about this recipe is its customization. Chutney, by definition, is a spiced condiment–if the vegetables or spices listed below are not to your liking, feel free to try something else! We've tested this out with other beer styles and even apple cider to great success as well as cooking the recipe without the meat for a true vegetarian option. The fond and juices from the pork really enhance the umami flavor in the chutney that creates a full dish.
Curried Pork Chops & Dubbel Apple Chutney
Serves 4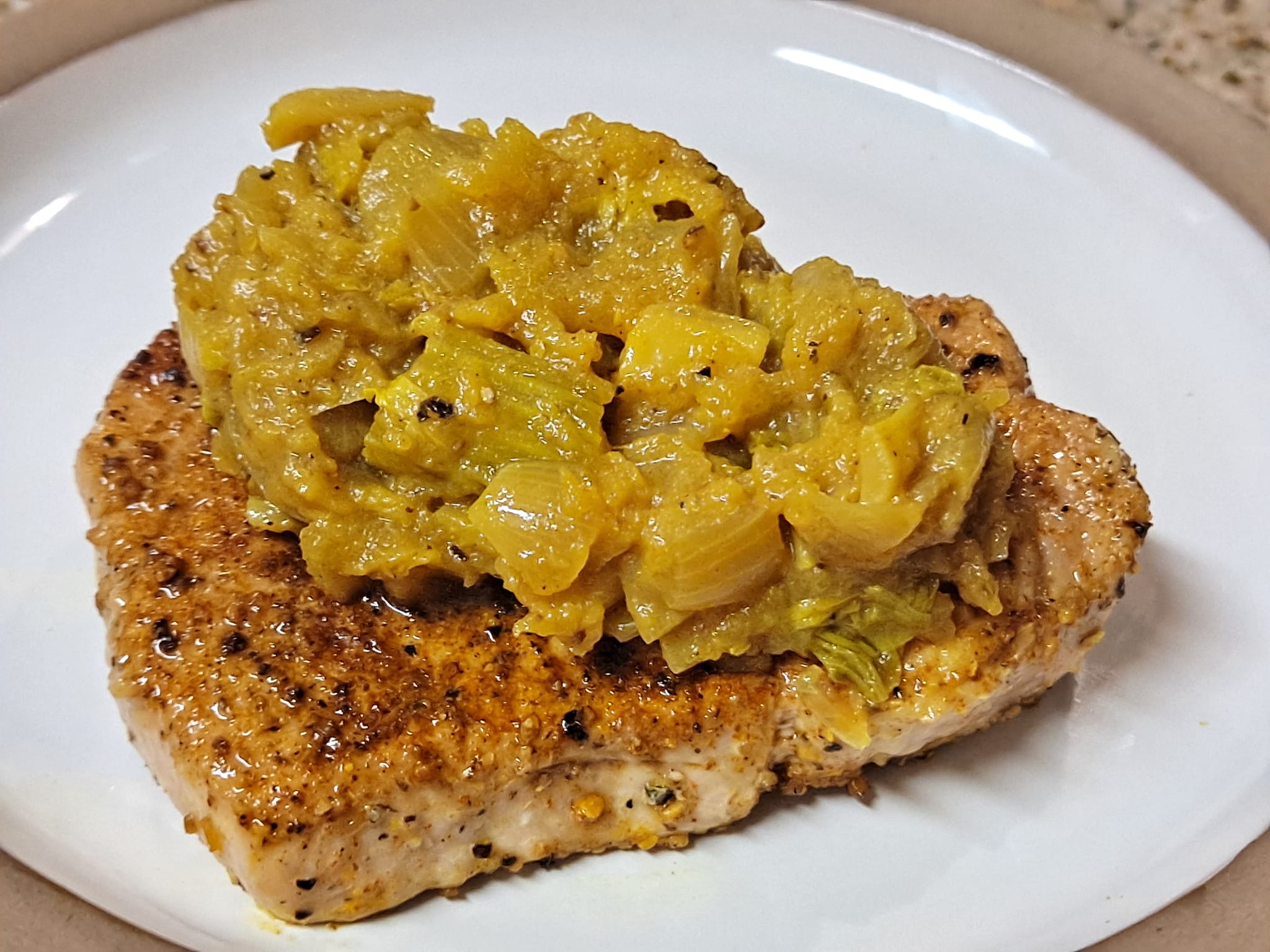 Ingredients
4 Bone-in Pork Chops, around 1.5-2 lbs.
2 Small Onions, diced
3 Celery Ribs, chopped
2 Braeburn Apples peeled, cored and diced
2 tbsps of Olive Oil
2 tsp. of the following: salt, pepper, cayenne, garam masala/curry powder, mixed together
1 tbsp of Worchestershire Sauce
8 oz of Dubbel Beer
Brown Sugar (Optional)
Instructions
Heat 2 tbsp of oil in a cast-iron pan or dutch oven at medium-high heat.
Season each side of pork chops with salt, pepper, cayenne and curry powder.
Sear pork chops for about three minutes on each side until a golden crust appears.
Remove pork chops from the pan and put them onto a plate to rest
Add onion, celery and apple to the pan with your second tbsp of oil. Stir with wooden spoon for even cooking, about 10 minutes.
When the vegetables turn translucent, add additional salt, pepper, cayenne and curry powder and stir to coat the vegetable. The vegetables will turn a bright orange/yellow color from the Indian spices and have a strong aroma.
After 10 more minutes, the vegetables should have a golden brown color. Deglaze with Worcestershire sauce until evaporated.
Add the beer to the pan and stir, scraping the bottom. Once the beer comes to a boil, cover your cooking vessel with a lid and set heat to low.
After 15-20 minutes, stir your vegetables and place the pork chops on top of them. Cover for another 5-10 minutes.
Once the beer has fully evaporated and the apple/celery/onion has a dark brown color, the chutney is ready. Taste your chutney for seasoning. If it's too salty or bitter, add brown sugar to balance.
Serve the pork chops and warm apple chutney and enjoy!
---