No Comments
What We're Cooking | Rodenbach Rote Grütze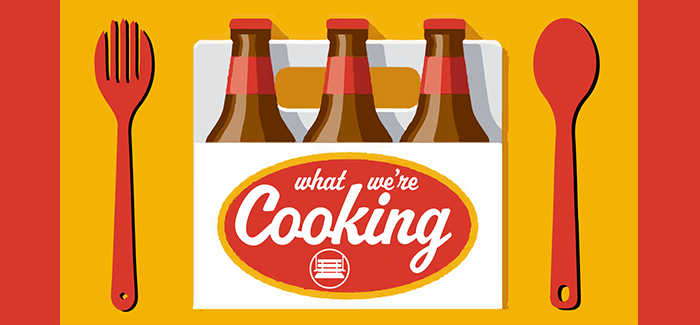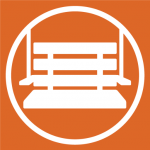 After hours of imbibing in the finest German beers and breads of Oktoberfest, a refreshing, fruity treat is ideal way to slow down into the evening.
Rote Grütze, also known as "Red Groats" is a traditional dessert from Northern Germany that is incredibly easy, customizable, and flexible.
The Flanders Red actually provides a lot of the acidity required to cut through all the tannins from the berries. Rodenbach Alexander goes the extra mile with the character from the oak foeders combined with sour cherries.
This is not your average compote! There's a thickness and complex, a mature flavor profile where the pungent qualities of the beer and cherry juice are rounded out from the vanilla and cinnamon. Only fifteen minutes over the stove top will provide an incredible topping to serve on any dessert.
Serving Size: 2-1/2 Cups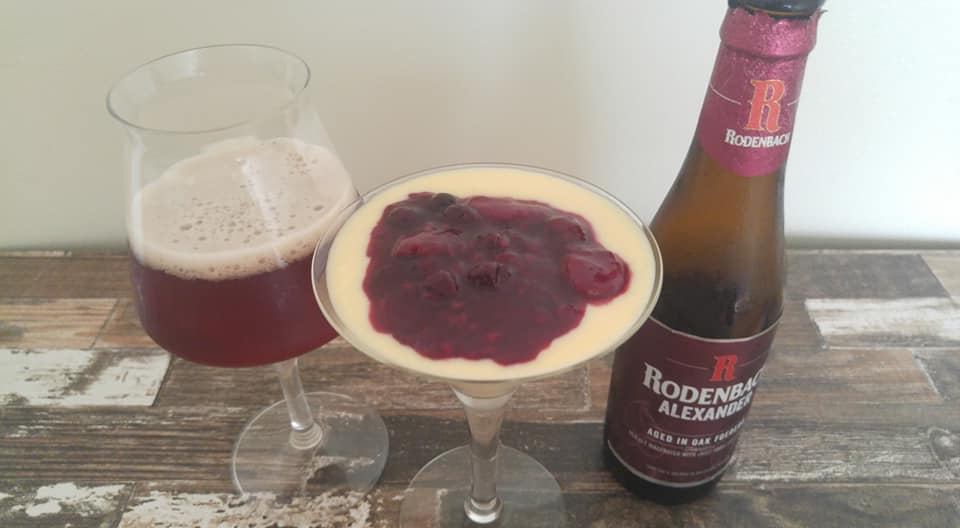 Ingredients
1 lb of frozen red berries (cherries/currants are traditional but any blend will do)
1/3 cup of white sugar
1 1/2 tbsps of corn starch
1/2 cup of 100% unsweetened cherry juice
1/2 cup of Rodenbach Alexander
1 small cinnamon stick
1/2 tsp of vanilla extract
Instructions
In a separate container, mix together corn starch and cherry juice until smooth without lumps.
Put the juice mixture, sugar, and beer in a saucepan.
Set the temperature to medium heat.
Stir the mixture with a wooden spoon until the sugar dissolves. As the mixture heats up, stir about every minute as the corn starch can stick to the bottom of the pot.
Once the liquid starts to ripple causing small bubbles to appear, add your fruit.
If you are using frozen berries, be sure to mix and push the berries with your wooden spoon so they separate. Wait for your mixture to come back up to a soft bubbling boil and add the cinnamon stick and vanilla extract.
Lower the heat to medium-low and cook the berries for about 10 minutes. Your berries should soften but keep their structure. If you can crush a berry easily by pressing it against the pot, they are ready.
Take the pan off the burner. Let the fruit come down to room temperature. Then transfer the fruit to a new container and put it in the refrigerator to chill for 24 hours.
Serve the Rote Grütze with custard, ice cream, or as a topping on warm breads. Enjoy!
About the What We're Cooking Series
Beer, with all of its flavors and nuances, can enhance some of your favorite dishes. Many of us at PorchDrinking love to cook, so we've rounded up some of our favorite recipes featuring our favorite ingredient: beer.
From beer cheese fondue to milk stout brownies, each week we'll publish a new recipe for you to enjoy. Make sure to check back often to see our growing collection of recipes curated by PorchDrinking staff. Cheers!
---