No Comments
Revolution Brewing | Thundertaker Perfectly Blends Spice & Sweet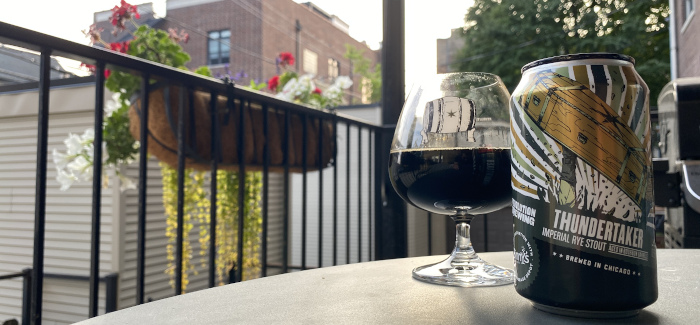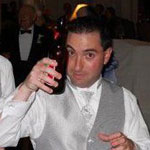 Perfectly balancing spice and sweetness, Thundertaker, the first release in the 2020-21 Deep Wood Series from Revolution Brewing in Chicago, IL sets the bar high for what's to come.
An Imperial Rye Stout aged in bourbon barrels selected in collaboration with Binny's Beverage Depot, the beer is blended together from a combination of Blanton's and Buffalo Trace barrels.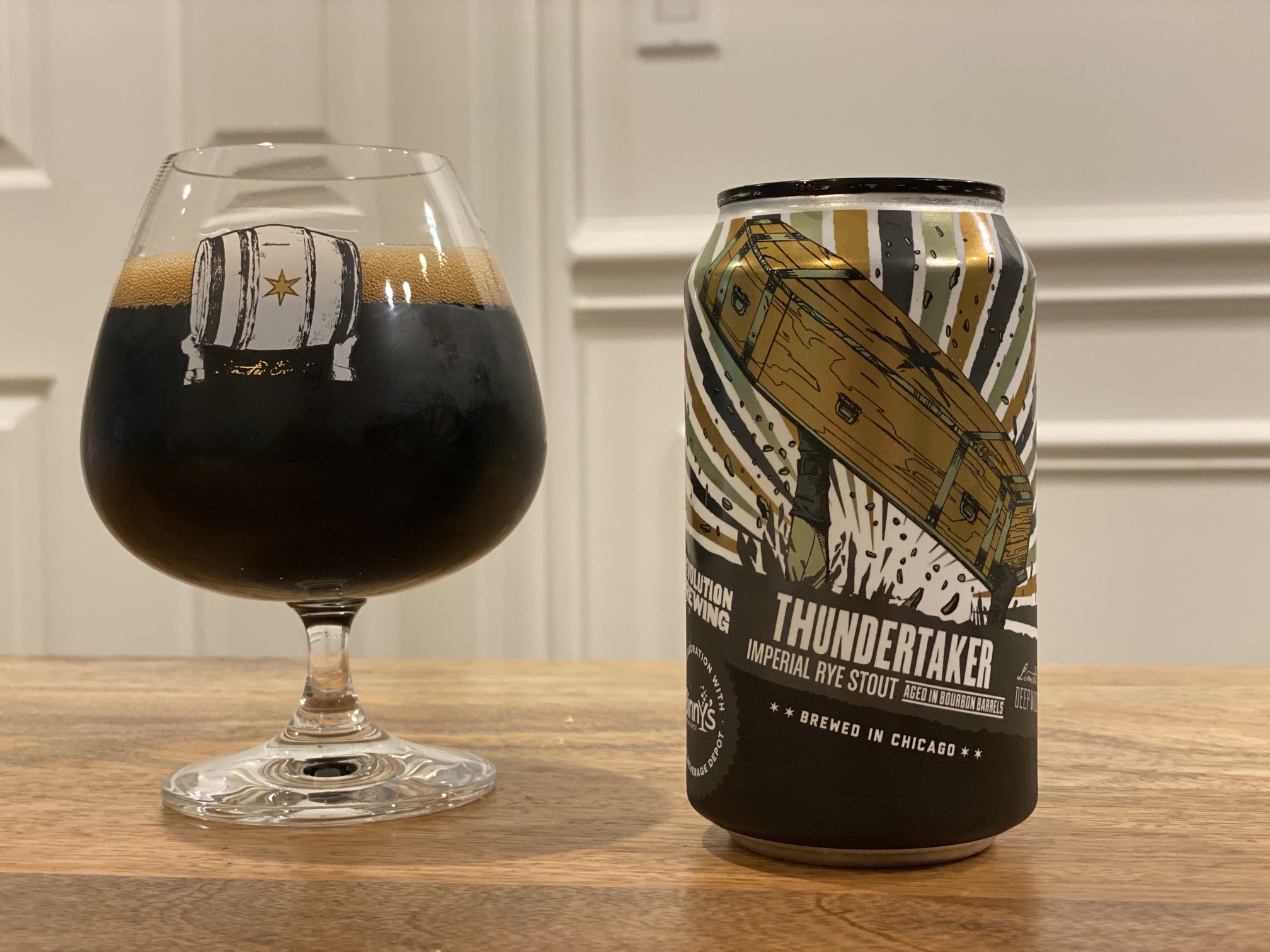 This was also the first big release Revolution did on-line for curbside pick-up, as their big release parties – typical for Deep Wood beers – won't happen this year due to Covid-19. There were some initial website issues, but Revolution posted on Twitter saying they would take swift action to make the next release smoother.
While the brewery has done two other Deep Wood releases during the summer for Supermassive Café Deth and Mixed Berry Ryeway, Thundertaker brought the surge in website traffic. The four-packs, which sold for $30 each, sold out quickly.
As for the beer itself, it's an excellent start to the series. Upon opening the can, an aroma of dark chocolate and spice from the Canadian Rye malt swirl in the air and prepare you for what's to come on the taste.
The flavor is a delightful balance of spice and sweetness that is blended beautifully to provide a depth of character. Your palate will quickly pick up the differing flavors throughout the sip, but the most notable notes of chocolate and oak will come up front, with the spice present throughout. The spice lingers at the end on the tongue, keeping the rye a focus on the beer and not letting the sweetness take over.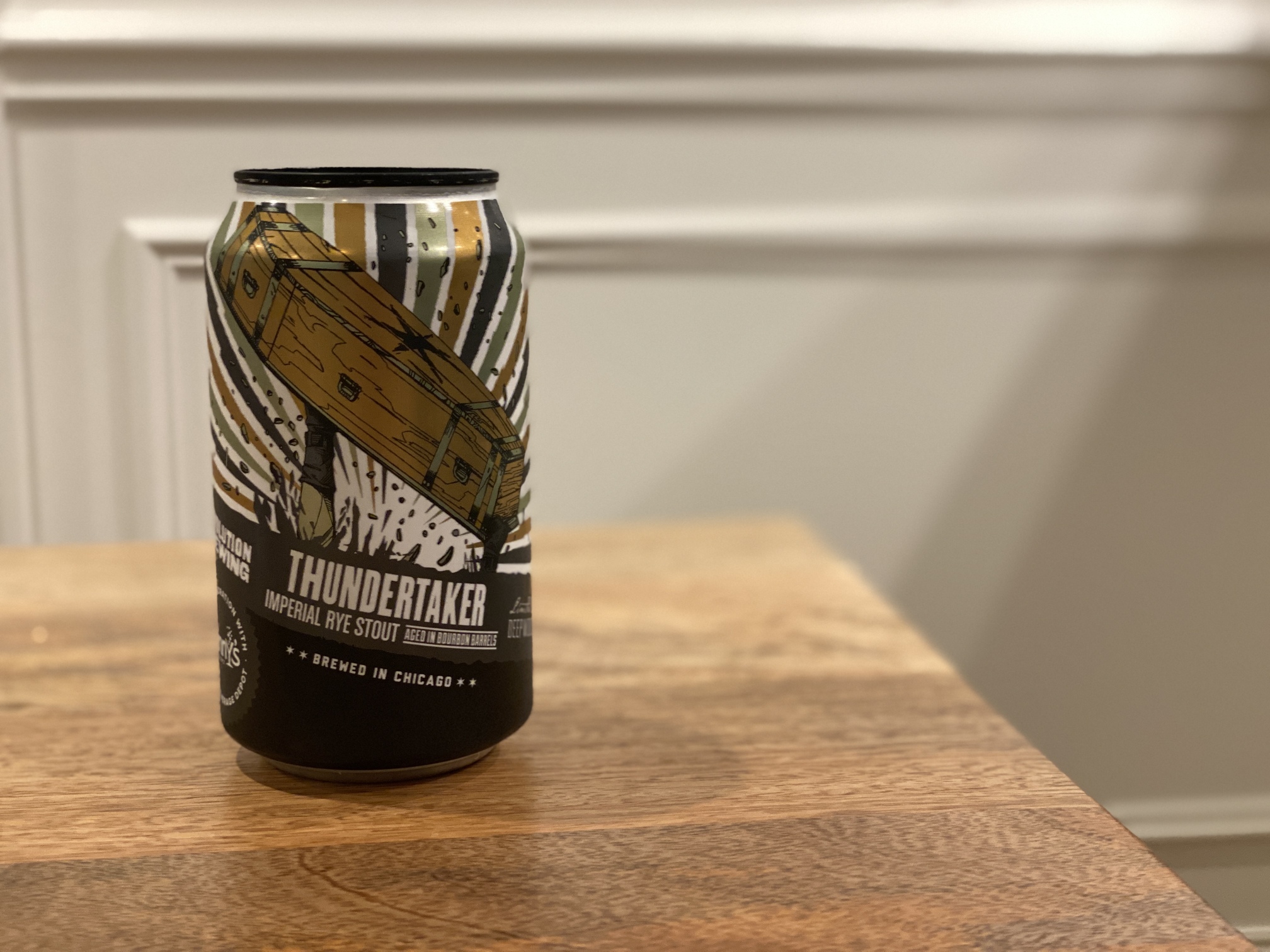 If you weren't able to get the beer during Revolution's online release, you'll have another chance to acquire some. As Binny's was apart of this collaboration, all Binny's Chicago-area locations (except for the Springfield store) will be receiving Thundertaker. While the number of cases at each location varies, they are planning a collective release on Sept 18th.
If you're already looking ahead to the second installment of Deep Wood, next month will see a trio of cans being released. Familiar Deth's Tar and Café Deth will be apart of the October release, with newcomer Maple Deth, a stout aged in maple syrup bourbon barrels joining the group. The beers will be available for pickup on October 23rd and 24th. If the release timeline is similar to Thundertaker, expect pre-sale to begin earlier in the week.
---