No Comments
N.E.W. Ales Brewing | #AlphabetMafia Hazy Pale Ale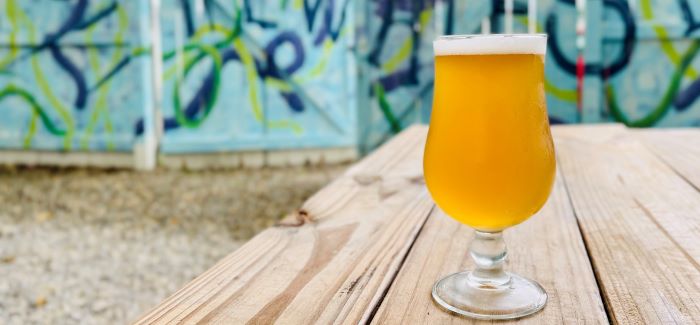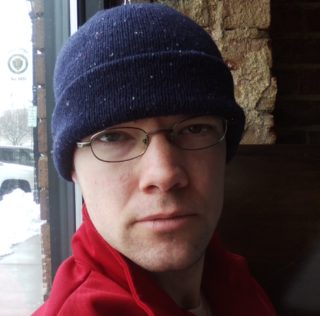 A new beer from N.E.W. Ales Brewing in Middletown, Ohio reclaims a sometimes controversial phrase to celebrate Pride Month. #AlphabetMafia is a 4.9% ABV Hazy Pale Ale brewed in collaboration with Colorado's Goldspot Brewing. Both breweries are woman- and LGBTQ-owned, and the beer's name references a term coined as a barb toward the LGBTQIA+ community that has since been adopted by many of the community's members.
"Some take it as a smack against our community, but I think it's funny," says N.E.W. Ales co-founder Beth O'Harra. "You have to laugh sometimes instead of taking everything so seriously."
Goldspot's Kelissa Hieber is originally from near Middletown, and wanted to partner with another LGBTQ-owned brewery from near her hometown for a Pride Month beer. She reached out to N.E.W. Ales and traveled from Denver for the brew day.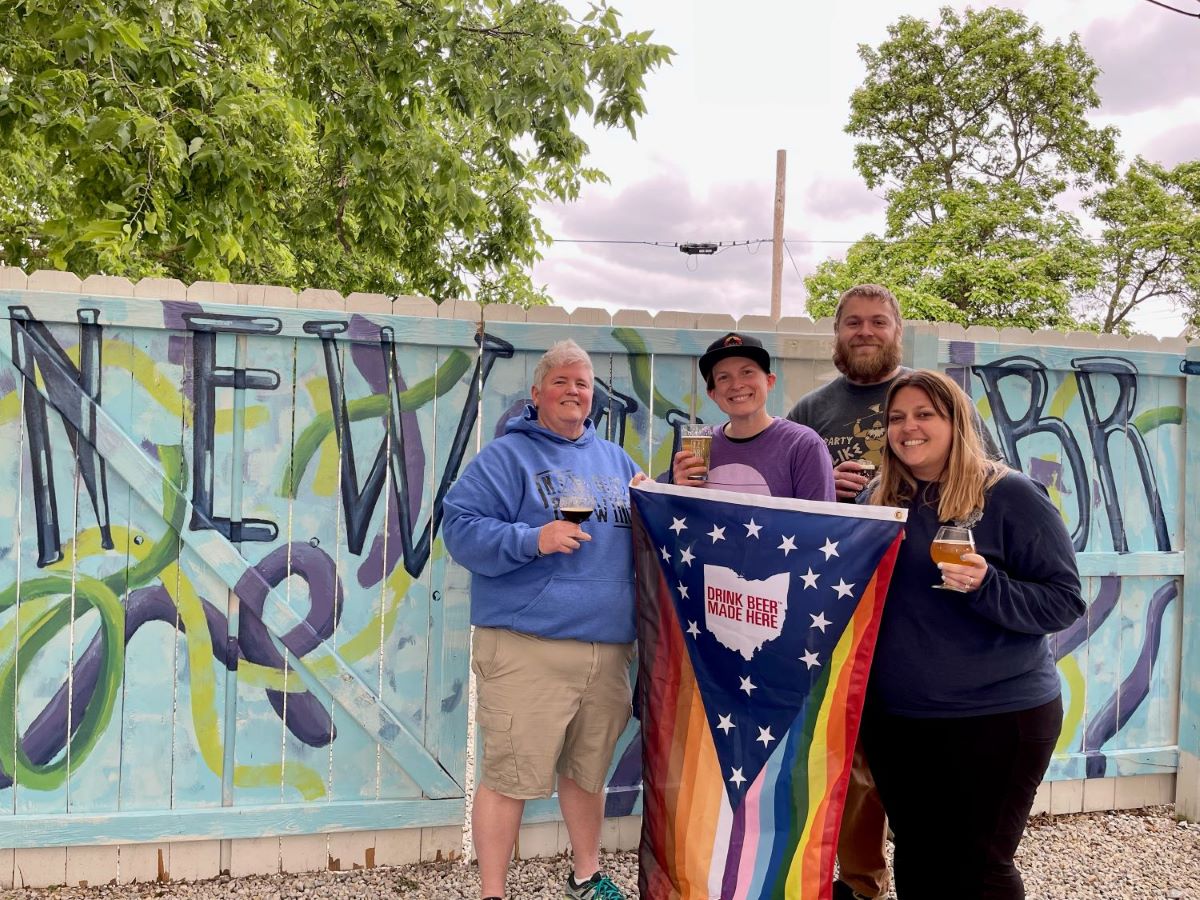 A Cascade of Fruit Flavor
#AlphabetMafia is a 4.9% ABV Hazy Pale Ale brewed with Cascade hops and an experimental ale yeast strain that O'Harra says lends a fruity flavor reminiscent of Fruit Loops and other breakfast cereals.
"You have breweries actually adding Fruity Pebbles to their beers, but we're getting that flavor from the yeast," she says.
N.E.W. Ales — named for founders Nikki Heupel, Elizabeth (Beth), and Wes Heupel — brews a variety of styles, but they have a soft spot for Hazy IPAs and Pale Ales. Heupel was a former brewer at nearby GABF-winning Lock 27 Brewing, and has a background and focus on quality control and consistency. That served N.E.W. Ales well when their Still Not As Bitter As Your Ex Imperial IPA won a medal at the Ohio Craft Brewers Cup in 2020.
Glitter Is Optional
#AlphabetMafia is being released for Middletown's Pride celebration held on Friday, June 25. This former industrial town just south of Dayton is home to around 50,000 people, and they host a unique Pride event each year.
Participants will take a self-guided Color Crawl where they will be sprinkled with colors by drag queens at stations around downtown. Live music, food trucks, a drag show, and a 100 Meter High Heel Dash will keep the energy flowing, and adults can participate in a Rainbow Bar Crawl that includes N.E.W. Ales.
"Glitter is optional, but amazing attitudes and kind spirits are mandatory," says O'Harra, who's excited about this easy-drinking Hazy and the spirit behind it. "We're changing minds one beer at a time."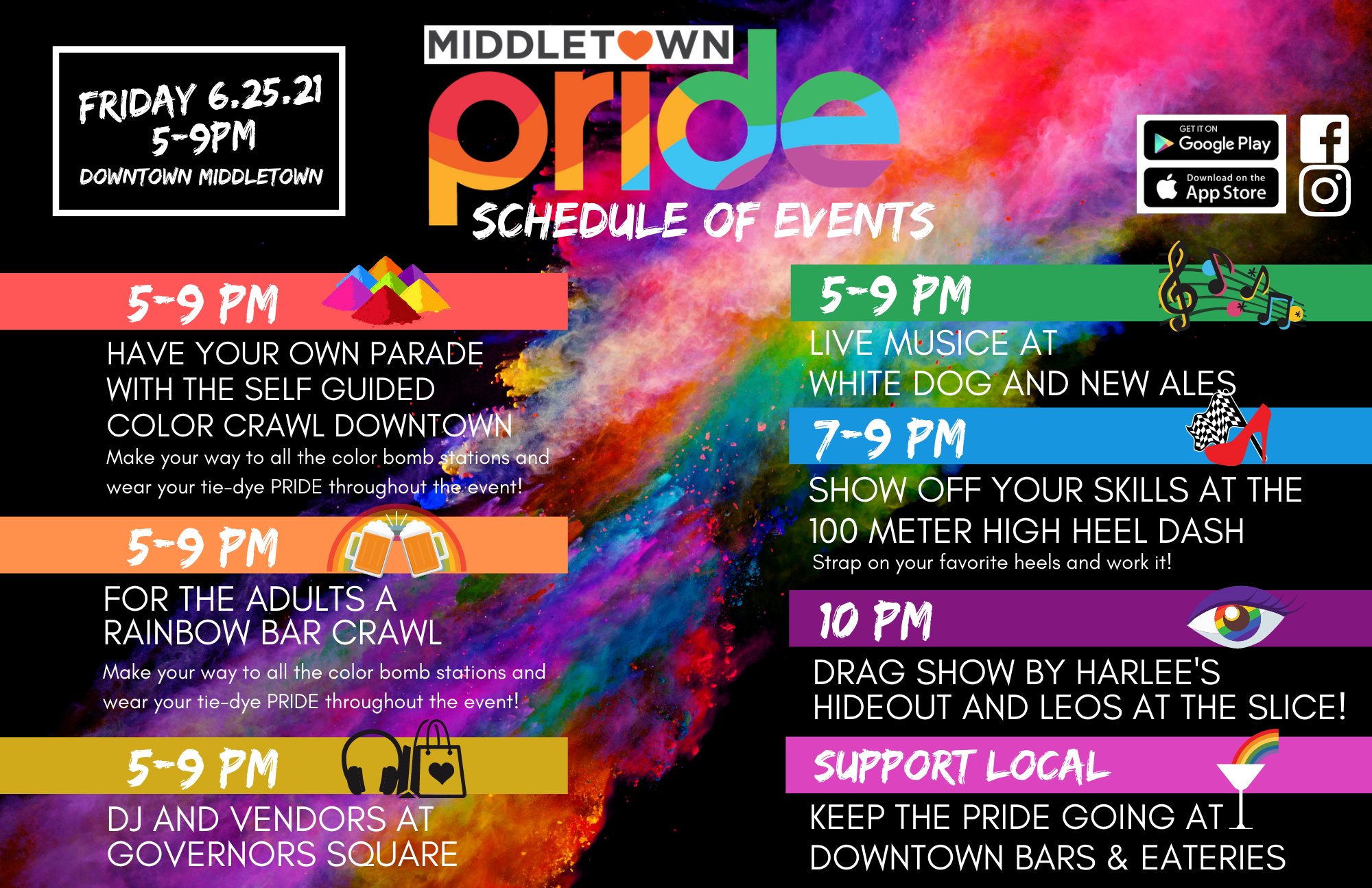 All images courtesy of N.E.W. Ales Brewing.
---