No Comments
GABF 2020 | Lock 27 Brings Medal Home to the Gem City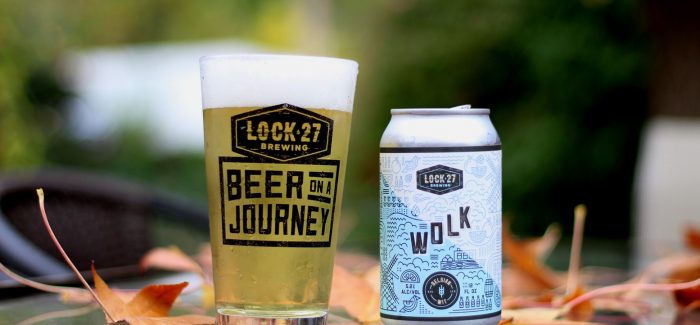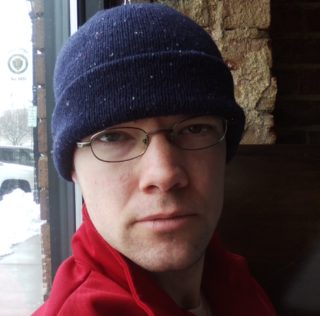 Last week, Lock 27 Brewing in Dayton, Ohio, won their first ever medal from the Great American Beer Festival for their Wolk (pronounced "Volk") Witbier. But that wasn't really the plan. They'd submitted the refreshing wheat beer and a handful of others mostly to get constructive feedback from the world-class beer experts who judge at GABF. Soon enough, an opportunity for growth turned into a chance to celebrate.

Founder and CEO Steven Barnhart had stopped watching the awards show by the time Volk appeared on the screen.
"I was watching the results, but I had turned it off to go do something else," said Barnhart. "Then my phone started blowing up and I realized we must have won."
Bright and Belgian
Witbier is an easy-drinking Belgian wheat ale, and Volk is a classic interpretation of the style. Showcasing expressive Belgian ale yeast and the sunny influences of orange peel and coriander, Volk's fuller body is imparted by wheat and a small portion of oats, even as the beer is dry and fairly light. That pillowy mouthfeel is one thing that distinguishes Volk; many Witbiers can be a bit flabby, but this one is well-attentuated and has enough definition to support the sip.
Yet out of all the beers Lock 27 entered, Volk was the last one they expected to win.
"We work hard, but it's a hard category to win a medal in," says Barnhart. One thing he feels sets Lock 27's apart is the subtle use of Tahoma hops in place of the usual continental European hops. Tahoma has a gentle orange-like aroma that accentuates the orange peel in the beer.
Volk was first brewed last December on the brewery's new 3-bbl pilot system.
"This beer was an exciting one for us, because it was the first beer we took through a formal development process," he explains. "We've been working to jump from being just a small brewery to starting to act like a larger, more professional brewery. We're moving away from what I call the myth of the head brewer." Barnhart is fully invested in building a brewery driven by group decisions and forward-thinking evolution. "A lot of small breweries are personality-driven operations," he adds. "We needed to be bigger and move past that. It's not just my vision or the brewer's vision, but something where we all talk about it and figure out what we're trying to make and how to get there."
Celebrate and Refocus
"We would have liked to be together and make a big deal about it," says Barnhart about the unique experience of winning a medal in 2020 without being able to celebrate as a team.
"We had our routine brewhouse meeting on Monday morning [after GABF]," he explains. "I set a timer for 10 minutes and told the team we get to celebrate for 10 minutes, but when the alarm goes off, it's time to stop celebrating and figure out what's next."
What's next is a tricky question in the current landscape. Lock 27 operates two brewpubs in the Dayton area, as well as package beer in cans for wholesale distribution.
"It's been a hard year, for sure," reflects Barnhart. "We have two legs on our stool: wholesale and in-house sales. To have both chopped out from under us earlier this year was tough. But this win has really reinvigorated us. It's also a lot of pressure because we have to keep doing better."
Lock 27's bronze medal is only the second GABF medal won by a Dayton-area brewery. There are close to two dozen breweries in this underrated beer city, and Barnhart is excited to bring one home to this close-knit community.
"We get overlooked a bit here in Dayton," he said. "This is great for the city, and for us in being able to play that part in validating what we have here. We all make great beer."
All photos contributed by David Nilsen
---