No Comments
PorchDrinking's Year in Ohio Beer 2022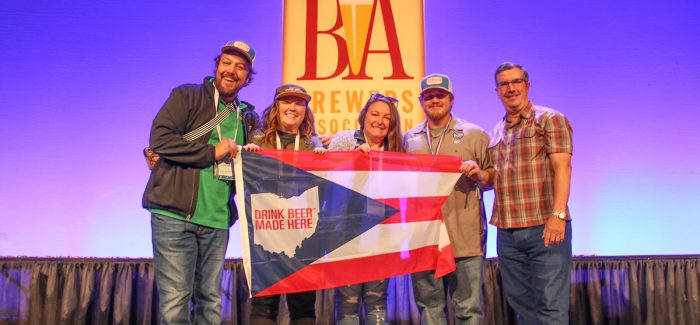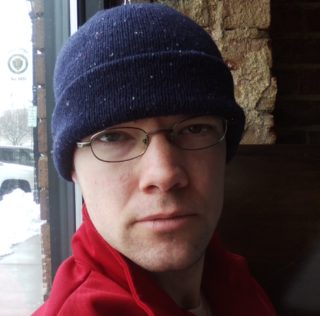 Ohio is much more than the butt of TikTok jokes. We're perenially hovering around the top five craft beer-producing states by volume, and bring in a healthy haul of medals at every World Beer Cup, Great American Beer Festival, and Festival of Barrel-Aged Beer. With numerous mid-sized big cities, Ohio has countless beercation destinations for the beer savvy traveler. Here are my picks for the noteworthy beers, breweries, and stories of 2022 in Ohio beer.
Favorite Beers of the Year
Pretentious Barrel House | Indigenous
Indigenous is a sour ale brewed with corn grown and malted at Ohio's Rustic Brew Farm and aged in oak for 11 months. The effusive aroma reads as yeasty bread dough with a touch of white grape and some stony acidity. The mouth brings some candy-like fruitiness that softens into peach and nondescript berry with a moderate but not aggressive acidity. Light but brisk, complex but not challenging. Pretentious is one of the best all-sour & mixed-fermentation breweries out there.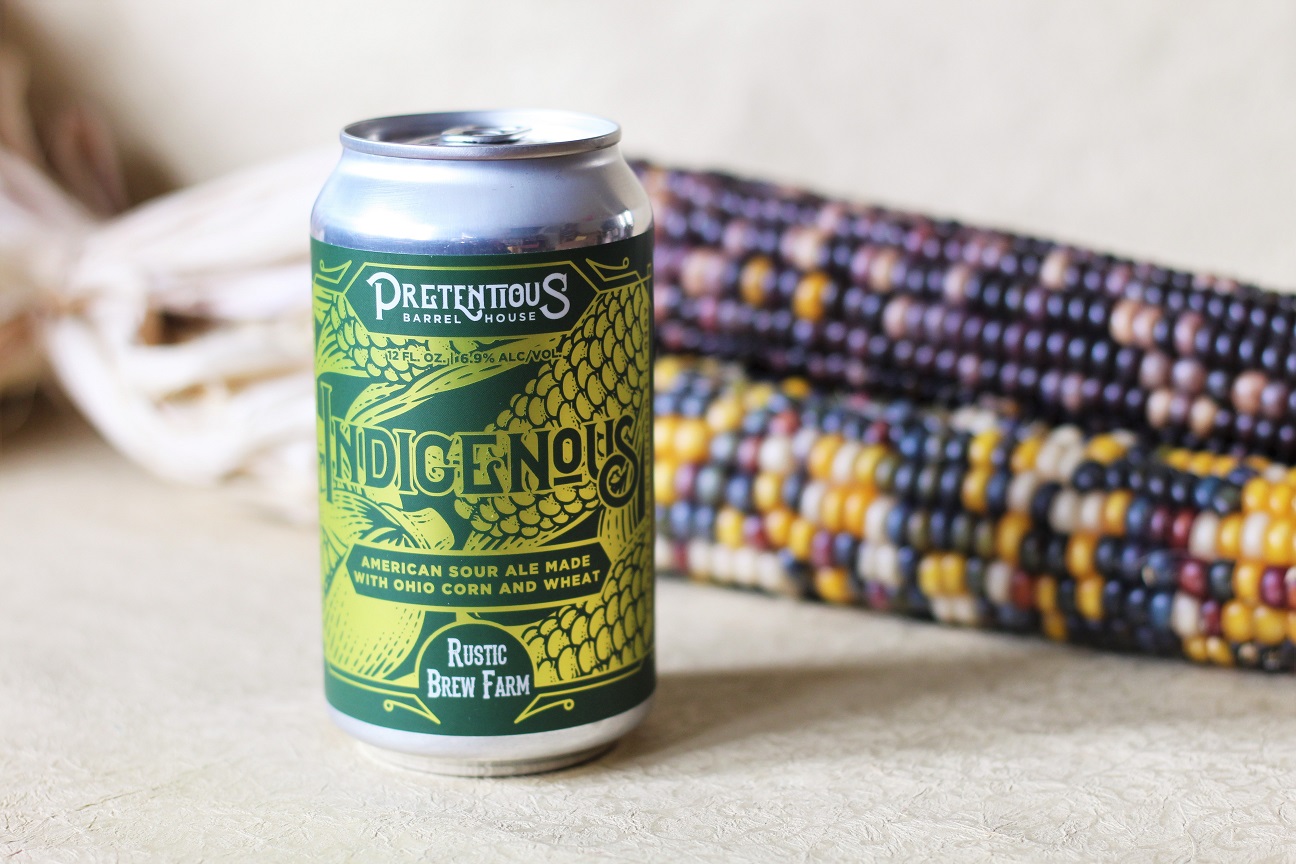 Noble Beast Brewing | Murder Ballads
This beer has medaled twice at the Great American Beer Festival, and it's truly excellent. I couldn't find the seams or edges between the components of Noble Beast's Baltic Porter. There's mild chocolate and cola in a dry body with just the right level of balancing bitterness. It's smooth and gentle despite its strength, and even at 8% ABV it feels endlessly drinkable. If you want to understand what a Baltic Porter should taste like, track this down.
Wolf's Ridge Brewing | Dire Wolf
There aren't too many unadulterated Imperial Stouts out there in package anymore. I recently opened a bottle of Wolf's Ridge Dire Wolf and was reminded it's one of the best. The body is smooth and creamy and full but mostly dry, with the malt foundation climbing to a roasty peak housing luscious green pine notes from the hops. This is so beautifully structured.
Honorable Mentions
Fifth Street Brewpub | Tropical
Branch & Bone Artisan Ales | Cosmic Slop
Masthead Brewing | Zungenbrecher Doppelbock
Best Beer Events
Great Lakes Christmas Ale First Pour
This year I attended my first ever Great Lakes Christmas Ale First Pour event! Every October (yes, before Halloween), First Pour offers locals the chance to get that very first taste of Ohio's favorite holiday beer. And it's not just locals who come to First Pour. The line to get in begins around 7 a.m. (the first pints don't pour till about noon), and this year the first group in line had roadtripped from Indianapolis to be there. Fully in the spirit of things, they dressed in the "deranged easter bunny" costumes from The Christmas Story movie (the house from the movie is in Cleveland). A lot of Christmas Ale gets poured on this one day at the Great Lakes Brewpub. Between three pouring stations, the average works out to one pint being poured about every five seconds for 12 straight hours.
Best New Breweries
I'm cheating a bit with both of these picks, as they both technically opened in late 2021, but they've established themselves this year, and deserve recognition.
Bell Tower Brewing
Bell Tower Brewing in Kent is housed in a 150-year-old church, and brewer and co-owner Jennifer Hermann is brewing beers worthy of worship here after career stops at many of the state's best breweries. She favors beers in a drinkable 4-6% ABV range, and was one only a handful of Ohio brewers to participate in the Brave Noise collaboration brew last year.
Henmick Farm & Brewery
This destination brewery in the farm country north of Columbus operates out of a barn from the 1860s, and the farm has been owned by the same family since 1916. The taplist nods heavily to Belgium—which makes sense given brewer Zach Kline's stint at Rockmill Brewery in Lancaster—but includes styles to fit every palate.
Breweries Who Made the Biggest Moves in 2022
Little Fish Brewing, Penguin City Brewing, Madtree Brewing, et al
A lot of Ohio breweries opened new taproom locations or expanded existing taproom operations in 2022. In the case of Little Fish and MadTree, those involved new farm to table restaurant concepts as well, with the Alcove by MadTree acting more as a cocktail bar and fine dining establishment than anything else. This isn't the last Ohio brewery we'll see go this route.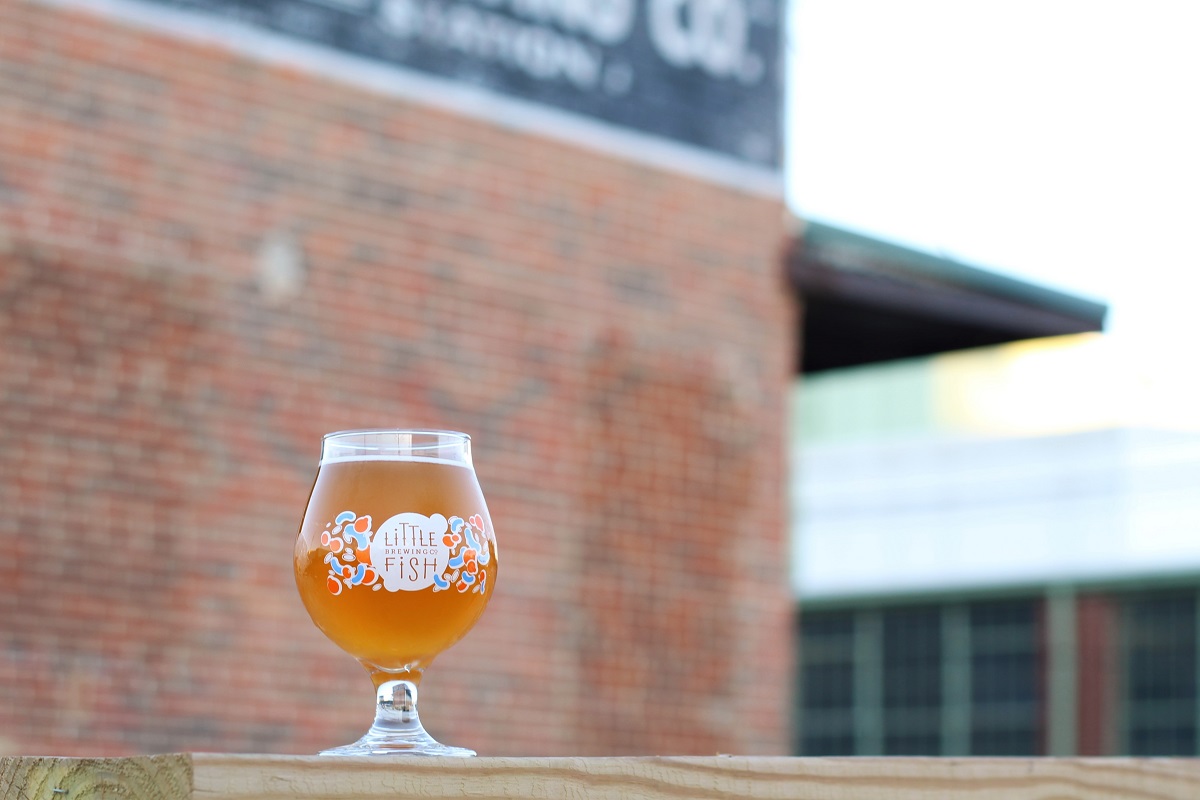 Big Ash Brewing
Big Ash didn't do anything particularly new in 2022, but they announced what they do well to a global audience this year. Porter's Porter won a silver medal at the World Beer Cup in May, and Symphony Vienna Lager hauled in a gold at GABF. Brewer Jon Pfeiffer knows what he's doing, and now everyone knows it, positioning Big Ash as a brewery to seek out. "I love to win medals," he told me after GABF. Look out, Ohio.
Breweries to Watch in 2023
Great Lakes Brewing
The state's oldest brewery is rebounding from a rough few years of figuring out their identity in the current beer scene. They hired Boulevard alum Steven Pauwels to modernize their brewing operations, and they have new products coming out to appeal to modern (read: younger) drinkers. The old has become new in Cleveland.
16 Lots Brewing
This Mason brewery brought on new ownership partners in 2022 and purchased land on the Kentucky bank of the Ohio River to open a destination taproom at Newport on the Levee. With a smart team and a new flagship location, 16 Lots is shouldering out room for themselves in the crowded Cincinnati scene, and I expect to see them grow in prominence.
Nine Giant
This brewery with two location in the Pleasant Ridge neighborhood of Cincinnati has maintained a quiet buzz for a few years, but burst onto the scene in a big way in 2022 by winning a gold medal at the prestigious Festival of Wood & Barrel-Aged Beers for Trendy, a wine barrel-aged Brett Saison. As more people become aware of this excellent small brewery, expect to hear more about them in in-the-know circles.
Biggest News Story of the Year
Ohio hit a major milestone this year by passing 400 active breweries. Thanks to SB102, a bill that passed the Ohio senate earlier this year, those breweries are poised for even greater success. The bill loosens the reins on a wide range of business and brewing practices, from homebrewing to social media use to what sales are permitted under existing liquor licenses. Ohio breweries contribute about a billion dollars to the state economy annually, and lawmakers are recognizing how important these businesses are to their communities.
Bold Prediction for 2023
We're going to see more and more breweries not only open new locations, but expand their definitions for what a brewery-managed hospitality business can look like. MadTree and Seventh Son are two high-profile Ohio breweries that have downplayed the beer-centric roots of their new locations, and I expect to see more breweries do the same to lure new customers and make their spaces inviting to folks who might not imagine themselves enjoying a brewery taproom. In an effort to more fully inhabit the word "hospitality," I also expect to see more breweries open their own Airbnbs to lure travelers, as half a dozen Ohio breweries have already.
---