No Comments
Hoof Hearted Brewing | Konkey Dong Double IPA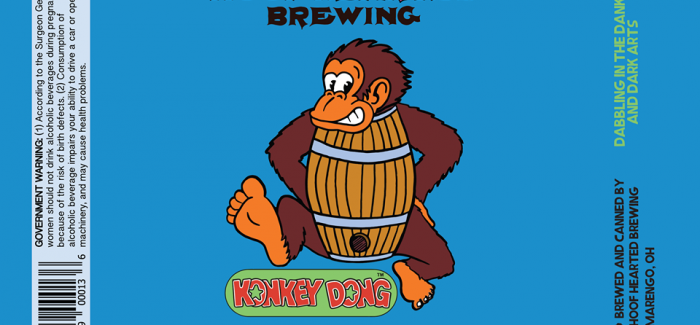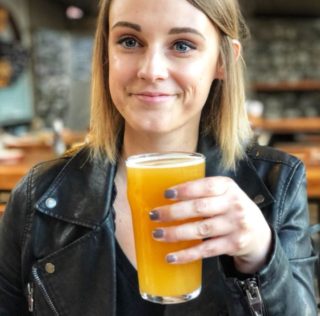 This is my first official summer in California. Seattle gets warm, but with the level of sunburns I have gotten has skyrocketed! I mean, where are the clouds? Where is the rain break we get in the PNW?
How do we beat the heat? Beer! What else am I supposed to do? Beer is a whole lot cheaper than an AC unit… or at least that's how I'm justifying it. Therefore, the only way to beat the heat is to drink some Hoof Hearted Brewing.
Konkey Dong Double IPA comes from Hoof Hearted Brewing located in Marengo, Ohio (there's an outpost called Hoof Hearted Brewing and Kitchen in Columbus, Ohio). This beer is overly dry-hopped (in the best way possible) with Simcoe, Galaxy and Dr. Rudi Hops from New Zealand! Am I the only one that's obsessed with Donkey Kong? I'll admit, I went through a phase in college where I played Donkey Kong Wii WAY too often; I promise that's not why my grades slipped that one winter.
Ringing in at 8% ABV, you're honestly not going to taste any of the booze but instead will get a beautiful aroma of sweet malt, orangesicle and tropical goodness. The taste is straight-up fruit juice packed with dank hops, a bitter finish and a lingering orange juice note. The appearance of this beer alone draws you in with its bright golden color, fluffy white head and some pretty awesome lace on the glass. How could you not want to suck this beer down?
Hoof Hearted is one of the first Midwest breweries I've gotten my hands on and I'm going to be honest… they make some damn fine beers. This is just one of the beers I've gotten my paws on from them and I guarantee it won't be my last.
So track some down, crack one open and don't let this summer heat take away from your drinking.
---