No Comments
The Second Annual Rapids & Grass Beer Fest Raises the Bar for Craft Events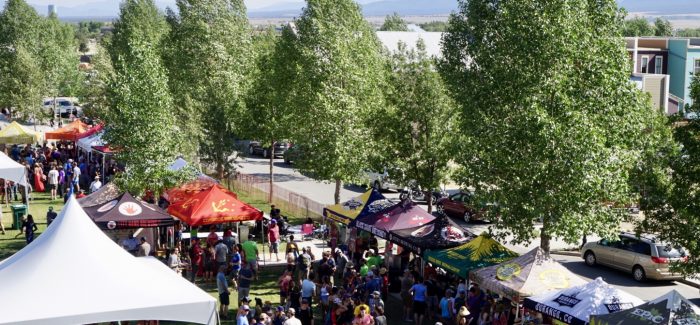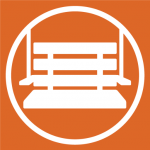 As the brewing industry ebbs and flows through the many styles that interest consumers, beer festival organizers are finding ways to cater to tastes and stand out. Festivals such as Big Beers, Collaboration Fest, The Firestone Walker Invitational, and the recent inaugural WeldWerks Invitation go above and beyond the standard convention cup format by providing one-off offerings, sought after rarities, and highlighting the education and spirit of the brewing community. The 2nd annual Rapids & Grass Beer Festival in Buena Vista, CO this past weekend is another example of how organizers are upping the ante on beer festivals with more than copious amounts of unique brews—they are making it an experience. Rapids & Grass celebrated innovation and camaraderie in craft beer.  Also, it offered attendees live bluegrass, camping, and whitewater rafting in the grandeur of the Collegiate Peaks alongside the roaring Arkansas River.
Rapids & Grass Festival Organizer Sarah Haughey set out to create an event that would celebrate all things Colorado. The Jailhouse Craft Beer Bar owner drew upon her previous experience as the marketing and event coordinator at Crooked Stave to create the lineup for Rapids & Grass.
"The most important thing to me in a brewery lineup is variety, there has to be something for every palate. I'm super happy with this year's lineup because I think we achieved the variety goal with breweries specializing in anything from barrel aged beers and spontaneously fermented coolship ales to New England style IPA and some of America's best lagers," said Haughey.
The immersive experience started on Friday night with a welcome party and a Jester King and Beachwood Brewing Tap Takeover at The Jailhouse Craft Beer Bar.  Then, on Saturday the main event commenced with tastings from over 45 breweries and live music before finishing with a whitewater rafting adventure on Sunday. For us, the beer remains the focus and we found plenty to focus on.
The Festival
More than 45 breweries poured beer along the Arkansas River on Saturday. While Colorado breweries were present (Black Project, Cerebral Brewing, Bierstadt, New Image Brewing, Great Divide Brewing and Zwei Brewing to name a few), Rapids & Grass also welcomed out-of-state breweries such as Beachwood Brewing, Jester King Brewery and Arizona Wilderness Brewing Co.
The Beer
Each of the tents served as a small oasis of shade, smiling faces, and superb beer. Breweries poured between two and four offerings and brought a wide array that included milk stouts, light Helles, wild fermentation ales, sour slushies and New England IPAs. Little milk jug Rapids and Grass emblazoned glasses were filled three ounces at a time from cans, bottles and jockey boxes alike. The hot sun carried bluegrass tunes across the grounds, intermittent spritzing from spray bottles misted the air, and proud brewery reps took time to talk about their beers. Here are a few of our favorites.
The Standouts
Mockery Brewing, whose name is inspired by the "mockery" of Reinheitsgebot German Purity Law, creates playful and inspiring rotating beers. The Blue Steel Blonde Ale with Japanese inspired ingredients showcases this playfulness with a bright bodied 5.6% ABV blonde ale that uses Huell Melon hops to strike a pleasant sweetness in the finish. According to Logan Lovill, lead sales representative at Mockery Brewing, this beer, as with all of their beers will have a short run. So if you find yourself in Denver in the coming weeks, make a stop for this one.
While it was the refreshing Pool Party Slush that brought us over to the Wiley Roots tent, it was their Citra Dry Hopped Funk Yo Couch that won us over. According to Kyle Carbaugh, owner and head brewer at Wiley Roots, the Funk Yo Couch series is a journey and exploration of the impact of wild yeast. "The goal is not to produce the same beer but to see what happens with the live culture and allow it to drift," explained Carbaugh.
This 5.6% ABV iteration has an inviting tropical nose that highlights an elegant Saison with a mildly sharp sour note.
Continuing the adventure under blue Colorado skies, we came across Orange Velvet, a Milkshake New England IPA from Four Noses Brewing in Broomfield, CO. Orange Velvet is the first in a series of fruit inspired milkshake brews that Four Noses is concocting. Presented in a colorful can with a soda jerk on the front, Orange Velvet checks in at 7.1% ABV and delights the palate with creamy, citrus sweetness. Its hazy body and full mouthfeel give the slightest impression of an Orange Julius and has us excited for the Pineapple Velvet that comes next in the series.
We found one of the most refreshing beers of the day with Arizona Wilderness Brewing's Saddle Mountain Saison. At 5.9% ABV, this Farmhouse Saison has just a hint of wild brettanyomyces around the edges that plays in perfect harmony with the zest of orange and cardamom in this crisp brew. It is a Saison that is surprising in its dry finish.
"This is the hip shit," said Paul Cornett, beer sherpa, for La Cumbre Brewing
Well said, Paul. This 6.5% ABV New England IPA's hazy body, super aromatic nose and refreshing citrus taste hit a home run on this popular style. This is a standout in the NE IPA category as it is visually perfect in its haziness and with a big sip, it is remarkably full bodied without being chewy.
Zwei Brewing in Fort Collins has some of the best German beers in the state and Helles is a clear stand out. The most inspiring part of this 5.25% ABV beer is its beautiful malt nose. It is unmistakably German and immediately brings visions of well-worn wooden tables and boisterous clientele reveling in the community of a tavern. The bright, clear Helles uses 100% German ingredients, is available year round and is a wonderful showcase of Zwei's commitment to German-style beers.
Soulcraft out of Salida had one of our favorite beers at Rapids & Grass, a Coconut Milk Stout that's 4.6% ABV. It only takes a quick sniff to identify the sweet coconut journey that lies ahead. Lactose adds a creamy mouthfeel while roasty malt flavors mingle with the addition of toasted coconut. This is an Almond Joy in a cup that's rewarding coconut finish and low ABV qualifies it as a summer day session beer.
Don't mess with Texas! This Farmhouse ale by Austin, Texas-based Jester King uses Desert Creek Honey in Blue Ridge Texas and Texas-grown lemons. A sip reveals a story of heading into an apothecary and seeking specialties that are meant to enliven the mind and calm the soul. The wild fermentation edges throw floral notes across the tongue while the honey and lemon provide a gentle zip in the finish.
Beachwood Brewing traveled from Long Beach, California to showcase their Lambic-inspired ale with peaches. The 7% ABV offering pours with an opaque straw color and the aroma gets the salivary glands going in anticipation of fruit and sour. The flavor marries the wonderful sweetness of peaches with sharp wild yeast souring acidity. The result is a funky barn dance party in your mouth that makes you want to turn the music up and keep the party going.
In Closing

We closed the day with mountain silhouettes framing the stage as RapidGrass emitted an incredible amount of string instrument notes into the crowd. Their style of play was exhilarating as they took their instruments to breakneck speeds and then backed them off into mesmerizing melodies. It was a perfect close to a day in which variety was abundant and good vibes flowed in Buena Vista. With rafters hitting the river today, it is easy for us to already start envisioning next years festival celebrating beer and music in a scene that perfectly captures the adventure and majesty of Colorado.
---