No Comments
Brewery Showcase | Something Brewery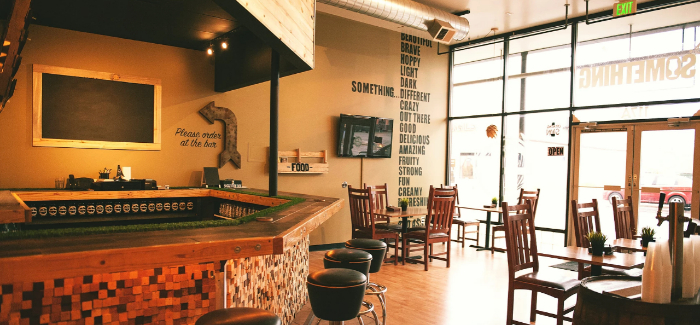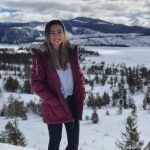 Located in the heart of Brighton, CO, Something Brewery has been pleasing craft beer lovers since they opened the doors of their tasting room in 2015. With extraordinary service and outstanding beers, there's no doubt why they're such a popular brewery. The music and ambiance fosters a welcoming and fun atmosphere, leaving you wanting to stay and hang out with your friends and family; you may even make some new friends while you're there!
Something Brewery's creative beers have spanned several categories, including Kettle Sours, IPAs, Stouts, and many more. Some of the beers include We Met On the Internet (Raspberry Kettle Sour), Fruity Sparkles (Fruity Pebbles Glitter Kettle Sour), Mega Monsta (Double Stuffed Oreo Imperial Stout), and Maximum Effort (Blood Orange DDH Citra Pale Ale), just to name a few. There's always something in the works, and it's exciting to see what they'll come out with next.
They're also widely known for their special 3-pack crowler releases. The Surprise Inside Craft Pack of cereal beers is one of the more sought-after ones, which they released over the summer. They've also released a craft pack of New Year's beers, a Halloween themed one (which included a Boo-Berry Kettle Sour), and most recently, ones that include a treasure hunt! Needless to say, their innovation and creativity is widely enjoyed by craft beer enthusiasts.
This local favorite recently celebrated leveling up to year 3 – which is quite a special anniversary for them. 2018 was a big year for this brewery, and there's only more excitement to come in 2019.
A little something, starting from the beginning
Each of the three has a different background that they bring to creating this brewery. David majored in graphic design and has experience as an artist, so he does all the design work for the brewery. Dustin is an engineer and welder by trade; he was able to use his welding skills to create their brew stands and build much of their Brighton tasting room. Brian's degree in business management ties everything together; helping them plan and run the brewery. The three, with their unique backgrounds, coupled with their passion for craft beer, started on the journey that became a whole lot of something!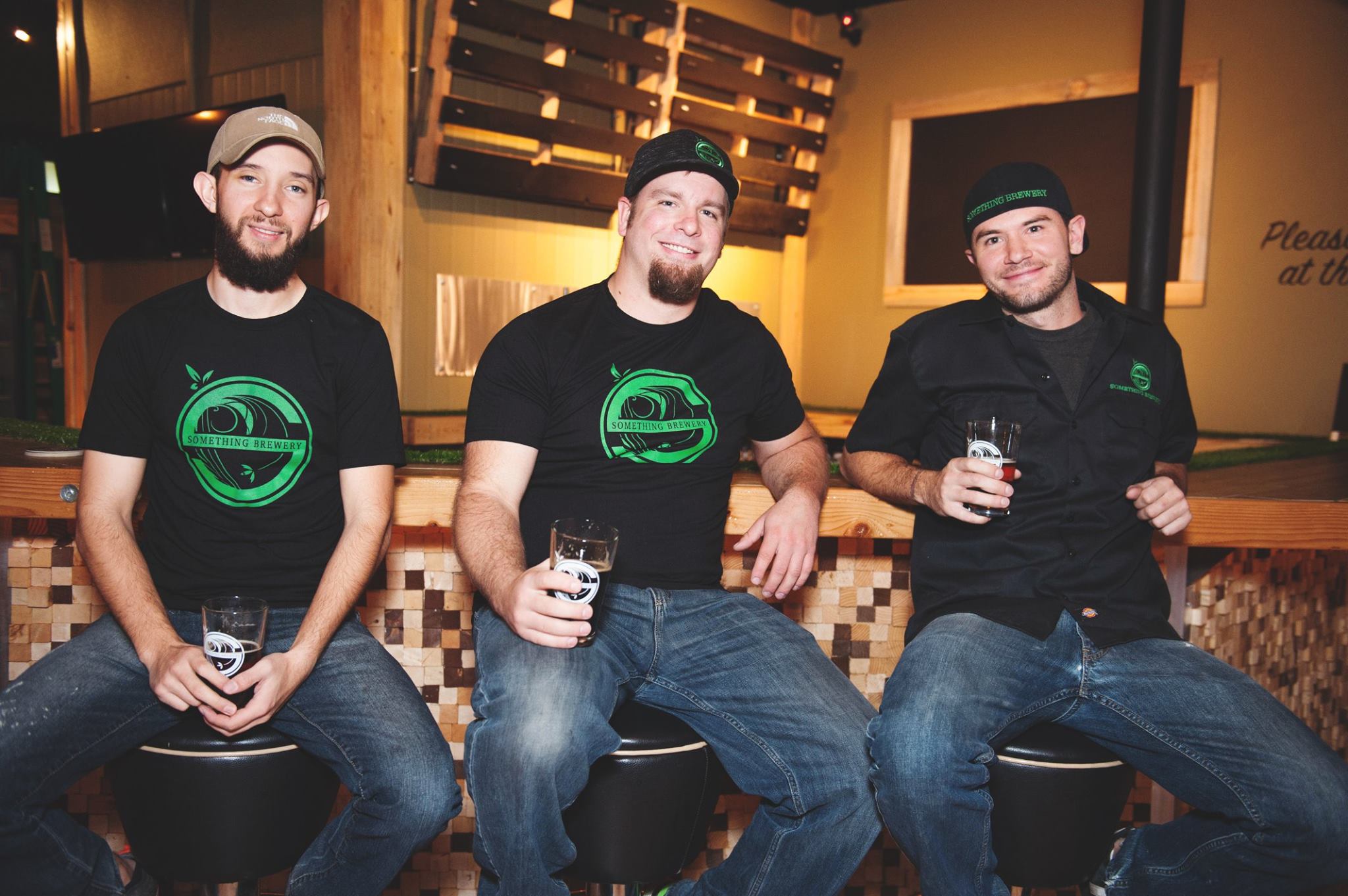 When reflecting on some favorite memories, David shares that the best part of their adventure is being able to share it with great friends.
Some of my favorite memories with me and my best friends/co owners is always getting new toys. It seems like every 6 months we keep growing. So, every 6 months we have to size up. Sounds like a pain, but when owning your own business with your best friends you can really appreciate and love what you are doing when you can see it doing so well and grow. Everyday is a blessing to each one of us and we are always looking towards the future everyday. There are always some bad days in the mix for sure, but coming into work at a brewery and loving what you do and brew what we want makes the bad days not seem so bad. Just looking back at where we all started and to how far we come is always so awesome to see.
David and Brian first started home brewing during the first part of 2012; with a mission to create unique beers driven by creativity. Dustin soon joined in on their brewing adventures, and Something Brewery soon became an idea and reality.
They got their start in brewing tea-infused beers, which were the first of their kind available on the market. Their goal was to capture a new segment of craft beer lovers by providing innovative recipes; capturing the attention of tea and coffee drinkers alike.
Coupled with extensive research that included countless brewery visits to get a better sense of the craft beer community and culture in Colorado, Brian and David set out create a unique and enjoyable list of beer recipes. As they got further in the plans with their tasting room, they wanted to ensure that the craft culture of Colorado was captured. With their plans in place and quickly progressing, they became incorporated mid-2014. They opened their doors to their Brighton tasting room not too long after.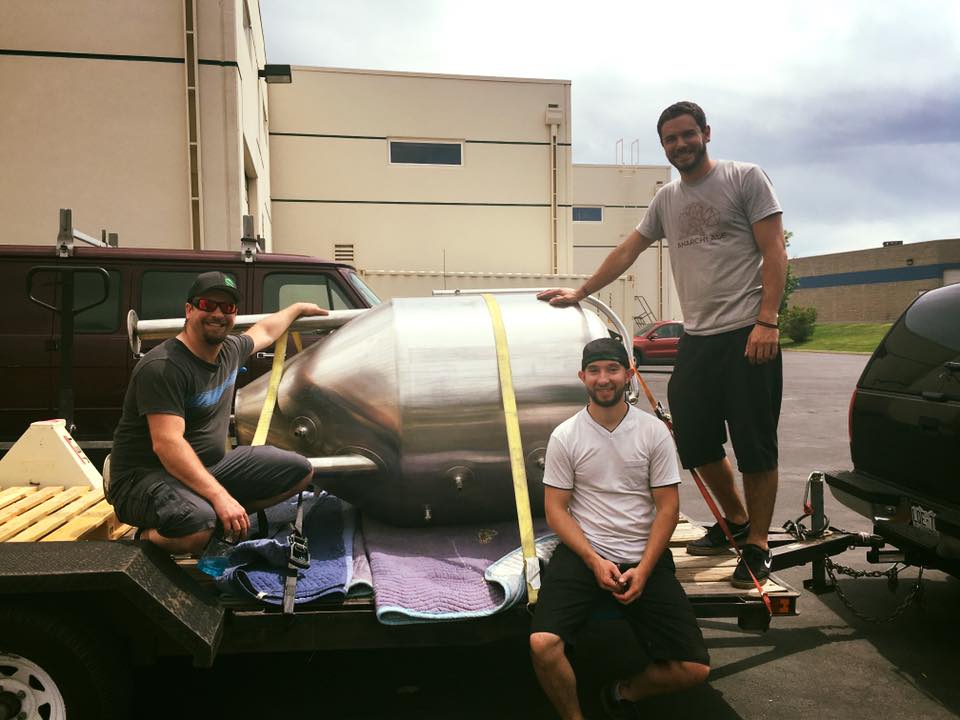 A little something, about their name
They're often asked, how did the name come to be? The answer is simple: David shared that he was a bartender at the time, and the idea for the name came to him at the bar.
"Many patrons would come to the bar asking for a certain type of beer, starting each phrase with, "Something." – something light, something dark, or something hoppy."
So, they chose the name "Something Brewery"; fostering an atmosphere for craft beer lovers that encourages exploration of innovative beers.
A little something, looking forward into the future
We also had the chance to ask David about their expansion into the basement and outdoor space.
We are in the final stages of getting it all set up. It's been since the beginning of October when we first started renting it out; and we have so many big things happening with it. One of which is an amazing patio coming "hopefully" by summer. We are thinking of having bands play of there, food trucks to pull up, corn hole, movie nights and maybe even another bar out back. So much room for activities!

They've already made huge progress in their plans.
We are in the process of moving all the fermentation tanks down to the basement right now and soon to have our new 10 barrel brewing system all hooked up ready to go. We'll soon have more beer to have on hand and would love to get our beer out in more liquor stores and tap houses. We already have been canning down there since we got it, it's been a big help with the extra space.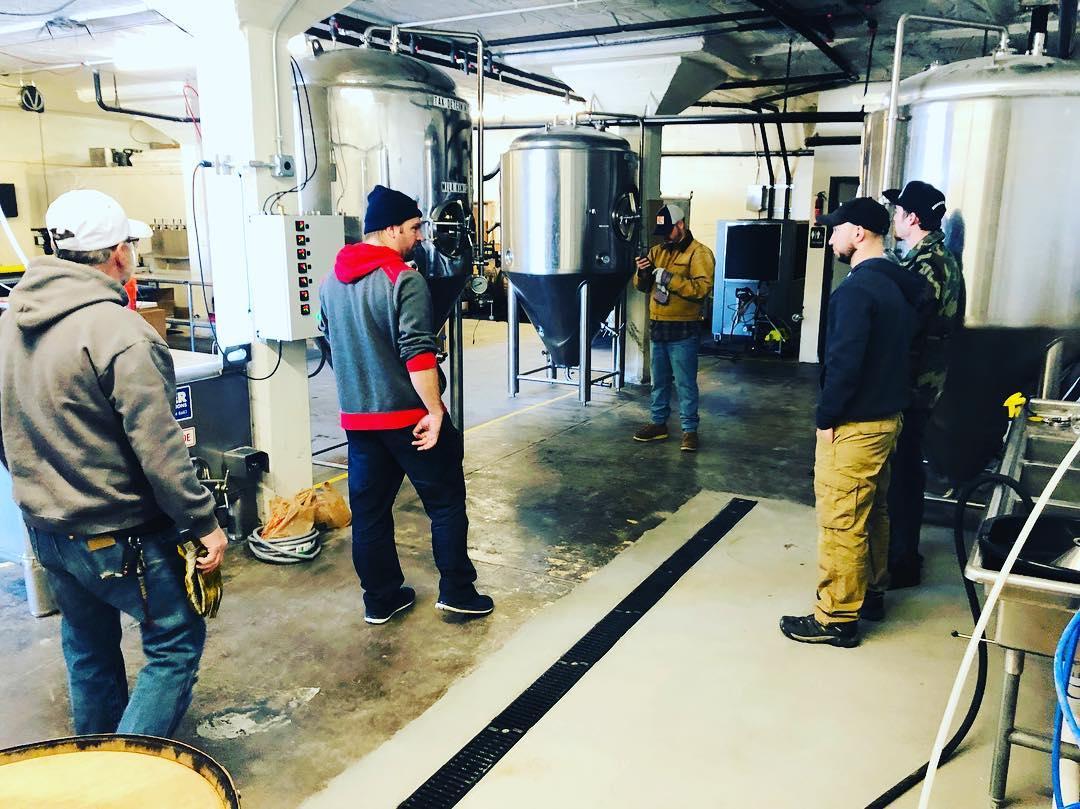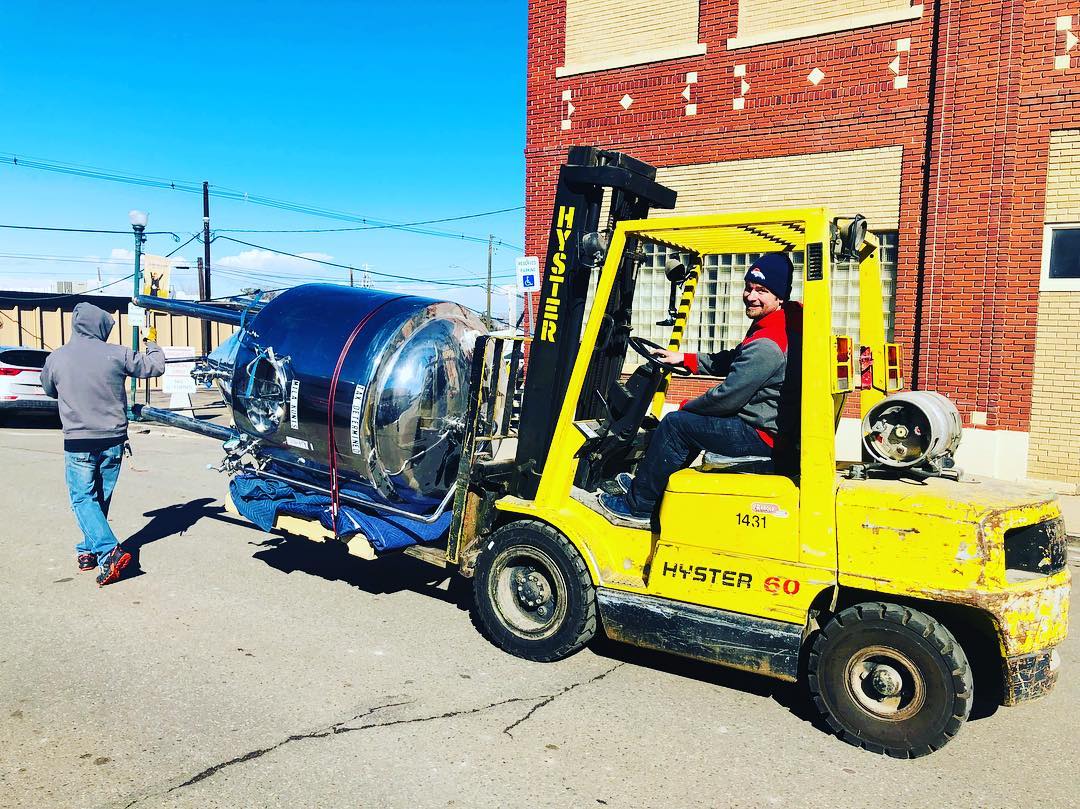 In addition to the expansion, they've also had the chance to increase their production and start distribution.
"We are starting to do a lot of distribution already," David shares. "We're soon to be changing up a lot of our beers out there. We already have some pretty popular ones out there right now including our; Haze & Juice, and New England IPA, We Met On The Internet, a raspberry Cream kettle sour, Caramel-Sutra a caramel covered pretzel oatmeal stout, and soon to be added, Maximum Effort, a blood orange DDH Citra Pale Ale and MilkyWay, a Lemon Drop Milkshake IPA. We can't wait to get these guys out more and more for people to try."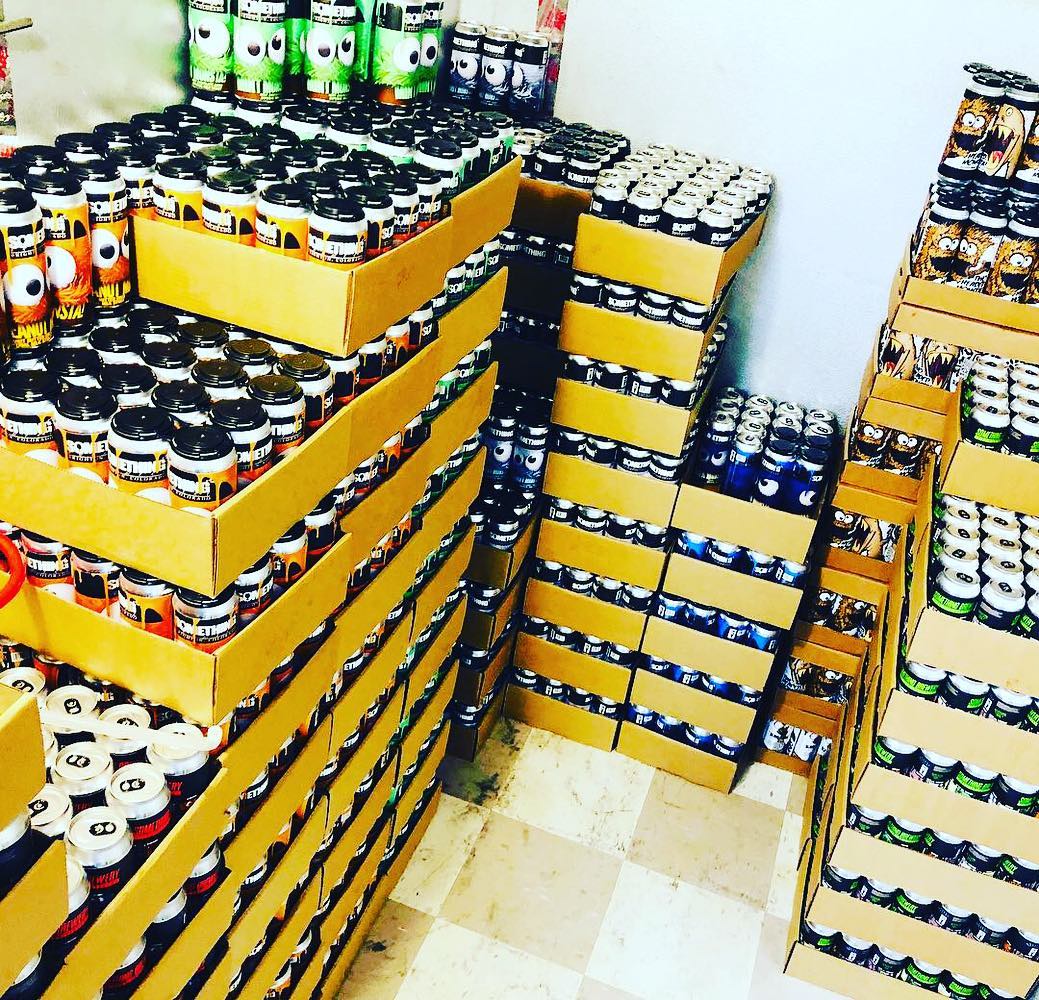 If you're looking to see where you'll see something here in the near future,  you'll find them at Collaboration Fest, where they'll be sharing a beer they made with Colorado Plus Brew Pub!
We look forward to collaboration fest this year and always staying ahead of the beer game with a "do what we want" style added in. We love to have fun, so you can always see us brewing away and coming out with some really amazing beer this summer for sure. We'll be more focused of the barrels in the next year with the new found space and collaborations. We can't wait to show you what we have up our sleeves!
Feature image courtesy of Something Brewery
---