No Comments
2019 Collaboration Fest Announces List of Collaborating Breweries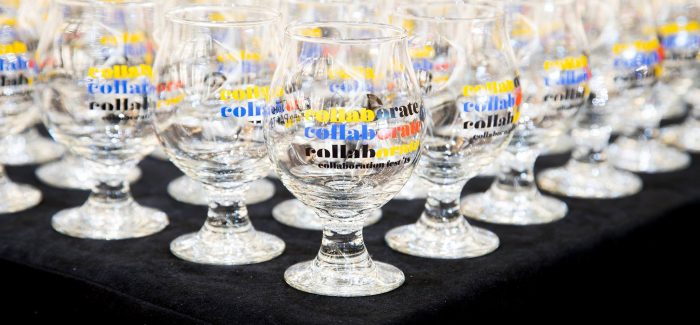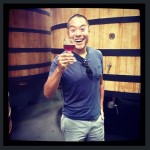 Over the past six years, Denver' Collaboration Fest has grown to represent the foundation of which this industry was built upon. Fostering a deep sense of community, pairing neighbors, friends from across the country, entire geographical regions, and even breweries from across the globe, Collaboration Fest celebrates the partnership of breweries near and far, coming together to brew unique, one-off beers specifically to be showcased at the festival.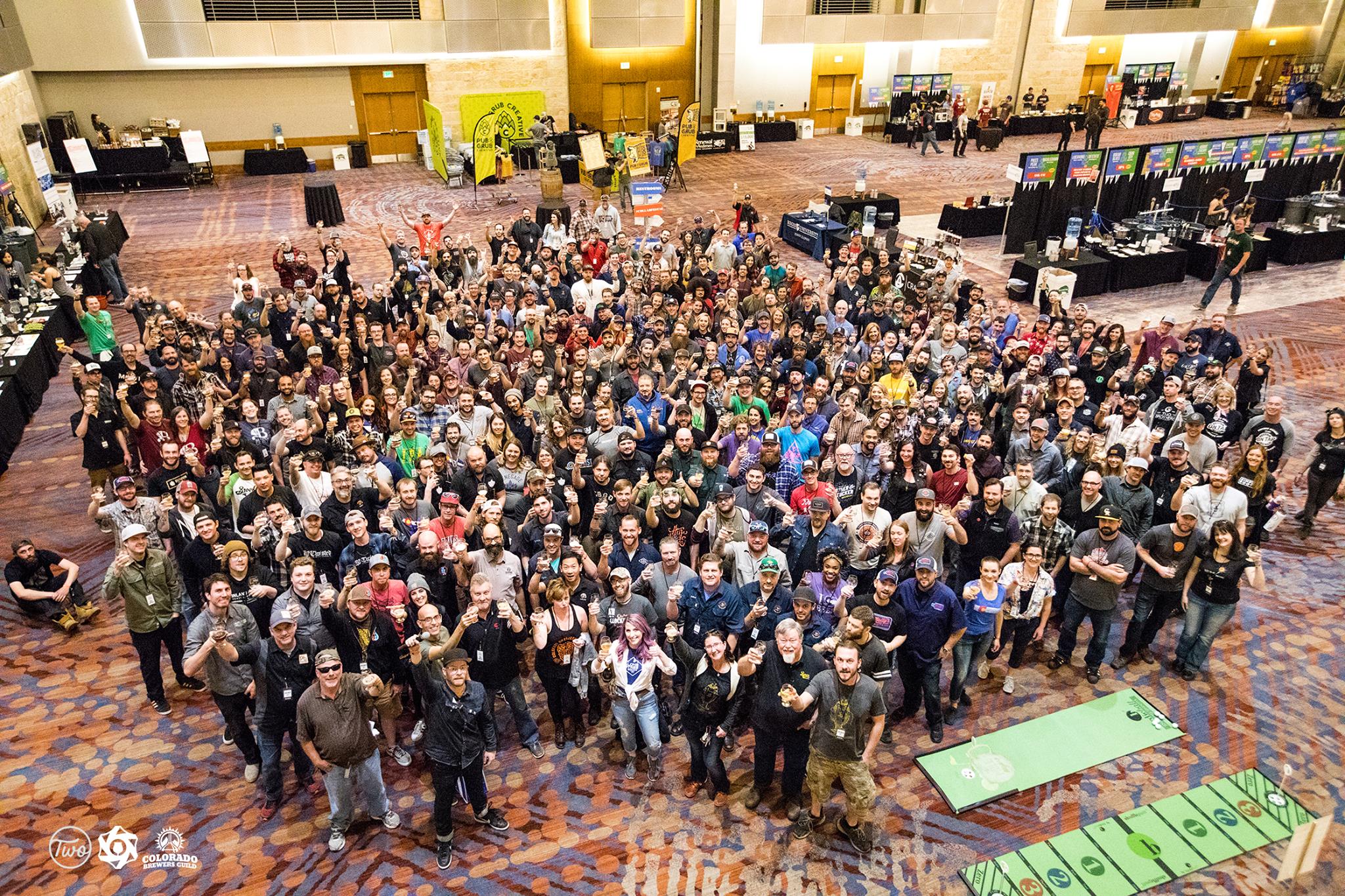 This year's 6th Annual Collaboration Fest taking place on Saturday, March 16 at the Hyatt Regency in downtown Denver, will be upping the ante to include over 100 unique beers from over 200 breweries. The event runs from 3-6pm for General Admission ticket holders with VIP ticket holders having access to the festival from 2-6pm. Tickets are currently available for $65 for General Admission with VIP ringing in at $85.
Our friends at Two Parts, Collab Fest's organizers, along with the Colorado Brewers Guild have shared an official first look at the 2019 Collaboration Fest list of Collaborating Breweries.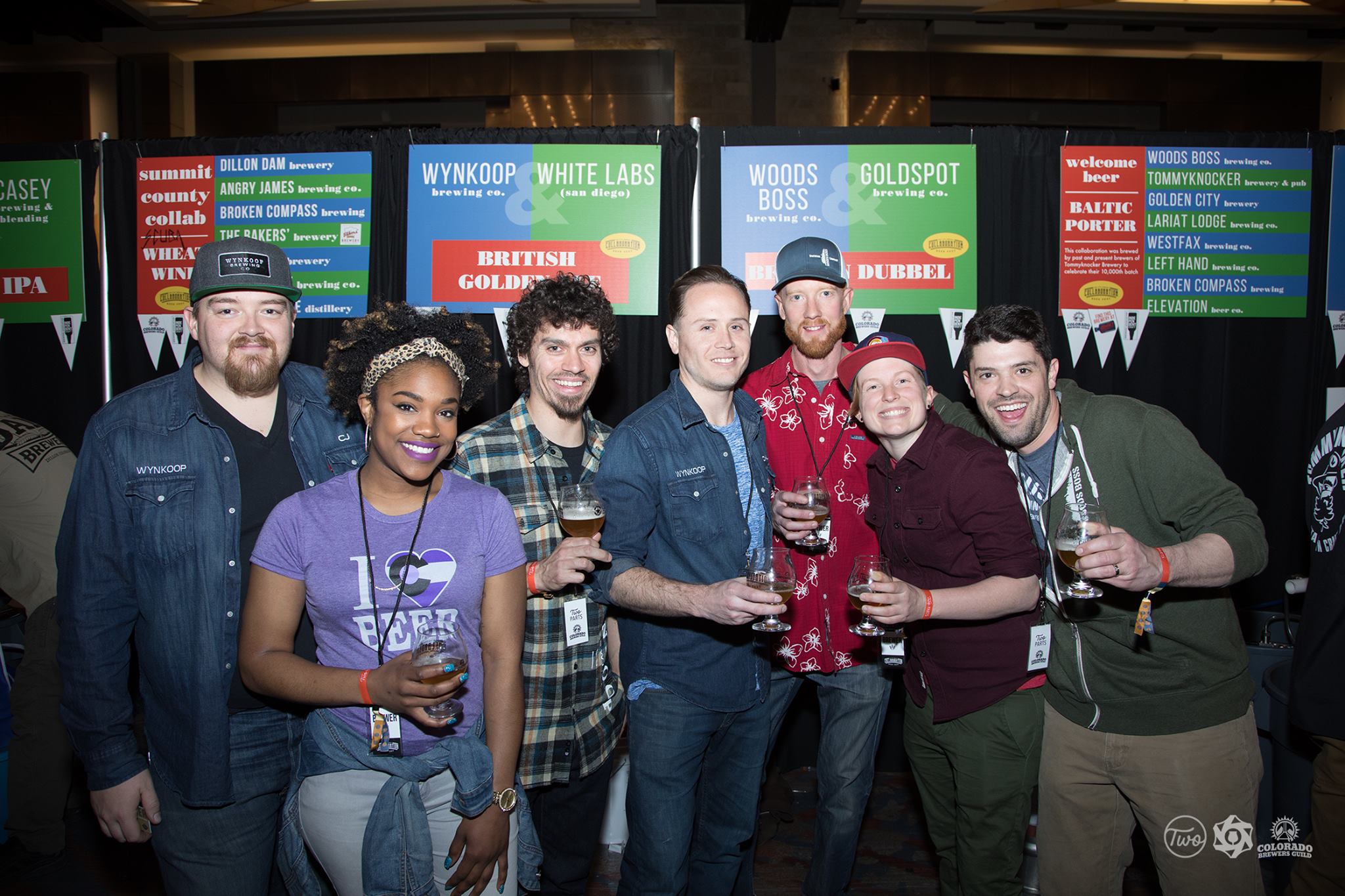 2019 Collaboration Fest List of Collaborating Breweries
300 Suns Brewing & Gemini Beer Company

4 Hands Brewery & Left Hand Brewing Company

4 Noses Brewing & Fernson Brewing Company

4 Noses Brewing & Odd 13

Alternation Brewing Company & Blue Tile Brewing

Alternation Brewing Company & CO-Brew

Angry James Brewery & Vail Brewing Company

Atrevida Beer Company & Makin Noise

Baere Brewing Company & Baerlic Brewing Company

Baere Brewing Company & Mockery Brewing

Banded Oak Brewing & Odyssey Beerwerks

Beyond The Mountain Brewing Company & Endo Brewing Company

Black Bottle Brewery & Accomplice Brewing Company

Blue Tile Brewing & Xicha Brewing & Dos Luces Brewery

Bruz Beers & Thirsty Monk

Burly Brewing Company & 105 W. Brewing Company & Iron Mule Brewing & Wild Blue Yonder Brewing & Rockyard Brewing Company

Burly Brewing Company & 105 West Brewing Company

Butcherknife Brewing Company & Crow Hop Brewing Company

C.B. & Potts – Denver Tech Center & Dead Hippie Brewing & C.B. & Potts – Highlands Ranch

Call to Arms Brewing Company & Fair State Brewing Cooperative

Call to Arms Brewing Company & Our Mutual Friend Brewing

Cannonball Creek Brewing Company & Colorado Beer Media

Cannonball Creek Brewing Company & Riip Beer Company

Capitol Creek Brewery & Scratchtown Brewing Company

Casey Brewing and Blending & Outer Range Brewing Company

Cellar West Artisan Ales & Working Draft Beer Company

Cerebral Brewing & WeldWerks Brewing Company

Chain Reaction Brewing & Square State Brewing

Cheluna Brewing Company & Prost Brewing

Cheluna Brewing Company & Uberbrew

Coal Mine Ave Brewing Company & Seedstock Brewery

Comrade Brewing & Epic Brewing

Comrade Brewing & Pelican Brewing

Copper Kettle Brewing Company & Lost Cabin Beer Company

Crooked Stave Artisan Beer Project & Omnipollo

Crystal Springs Brewing Company & White Labs Brewing Company

Dead Hippie Brewing & Twisted Vine Brewery

Declaration Brewing & Great Divide Brewing Company

Denver Beer Company & Dangerous Man Brewing Company

Dry Dock Brewing & Steamworks Brewing Company

Dueces Wild Brewery & Brass Brewing Company & Cerberus Brewing Company

El Rancho Brewing Company & Barrier Brewing

Elevation Beer Company & Iron Bird Brewing

Epic Brewing & Ellipsis Brewing

Fiction Beer Company & Calicraft Brewing Company

Fossil Craft Beer Company & Cerberus Brewing Company

Funkwerks & Jessup Farm Barrel House

Funkwerks & Reuben's Brews

Gilded Goat Brewing Company & Goat Patch Brewing Company

Glenwood Canyon Brewing Company & Capitol Creek Brewery

Goldspot Brewing Company & Makin Noise

Great Divide Brewing Company & Boneyard Beer

Grist Brewing Company & NightLife Brewing Company

Guanella Pass Brewing Company & Strange Craft Beer Company

High Hops Brewery & Horse & Dragon Brewing Company

Intrepid Sojourner Beer Project & Altitude Chophouse and Brewery

Intrepid Sojourner Beer Project & Spice Trade Brewing

Jagged Mountain Craft Brewery & 105 West Brewing Company

Jameson & Great Divide Brewing Company & Revolution Brewing

LandLocked Ales & Great Frontier Brewing Company & WestFax Brewing Company & 6 & 40 Brewery

Launch Pad Brewery & Bent Barley Brewing

Liquid Mechanics Brewing & Bottle Logic

Little Machine Beer & Joyride Brewing Company

Living The Dream Brewing & Angry James Brewing

Living The Dream Brewing & Independence Brewing

Locavore Beer Works & Ancestry Brewing

Lone Tree Brewing & Downhill Brewing

Lone Tree Brewing Company & Mason Ale Works

Maxline Brewing & Timnath Beerwerks

McClellan's Brewing Company & Pink Boots

McClellan's Brewing Company & The Inveralmond Brewery

Mockery Brewing & Crooked Stave Artisan Beer Project & Our Mutual Friend & 14er Brewing & Black Shirt Brewing & Epic Brewing & Great Divide Brewing & River North Brewery

Mockery Brewing & The Hidden Mother Brewery

Mountain Cowboy Brewing Company & Berthoud Brewing Company

New Image Brewing & Molly's Spirits

New Image Brewing & More Brewing

New Image Brewing & Station 26 Brewing Company

New Terrain Brewing Company & Molly's Wine and Spirits

Odd13 Brewing & Carton Brewing

Odell Brewing – RiNo Brewhouse & Brewability Lab

Odell Brewing – RiNo Brewhouse & Pinthouse Pizza & Single Hill Brewing

Our Mutual Friend Brewing & Alesong Brewing & Blending

Paradox Beer Company & Purpose Brewing

Peak to Peak Tap & Brew & Rockyard Brewing Company

Periodic Brewing & Donavon Brewing & Mother Tucker Brewery

Pikes Peak Brewing Company & Red Leg Brewing & Cerberus Brewing Company & FH Beer Works & Black Forest Brewing Company & Goat Patch Brewing Company & Dueces Wild Brewery & JAKs Brewing Company

Platt Park Brewing Company & Tattered Flag Brewery + Still Works

Primitive Beer & Liquid Mechanics Brewing

Ratio Beerworks & Revolution Brewing

Ratio Beerworks & Westbound & Down

Red Truck Beer Company & 1623 Brewing Company

Red Truck Beer Company & Snowbank Brewing Company

Renegade Brewing Company & Chilly Water Brewing

Resolute Brewing Company & WestFax Brewing

Sanitas Brewing Company & BJ's Restaurant and Brewhouse

Sanitas Brewing Company & The Bakers Brewery

Ska Brewing & Call to Arms Brewing Company

Ska Brewing & Nynashamns Angbryggeri

Sleeping Giant Brewing Company & To Øl

Something Brewery & Colorado Plus Brew Pub

Station 26 Brewing Company & Brink Brewing Company

Storm Peak Brewing Company & Roadhouse Brewing Company

Strange Craft Beer Company & Freetail Brewing Company

Strange Craft Beer Company & The Brew on Broadway & Black Sky Brewing & Chain Reaction Brewing Company

Telluride Brewing Company & Cannonball Creek Brewing Company

The Grateful Gnome & Old 121 Brewhouse

The Post & Rock Bottom Brewery – Longmont

Tivoli Brewing Company & Grist Brewing Company & Root Shoot Malting

Tivoli Brewing Company & MSU Denver

TRVE Brewing & Family Jones  Spirit House

TRVE Brewing & New Belgium Brewery

TRVE Brewing & Other Half Brewing

Upslope Brewing Company & Wild Woods Brewery

Vail Brewing Company & Lone Pine Brewery

Wild Blue Yonder Brewing Company & Left Hand Brewing Company

Wiley Roots Brewing Company & Fiction Beer Company

Woods Boss Brewing & The Hidden Mother Brewery & Jagged Mountain Craft Brewery

Woods Boss Brewing Company & Soulcraft Brewing

Wynkoop Brewing Company & Wonderland Brewing Company

Zuni Street Brewing Company & Kansas City Bier Company

Zwei Brewing Company & Black Bottle Brewing Company
---