No Comments
Little Fish Dayton Station Opens Its Doors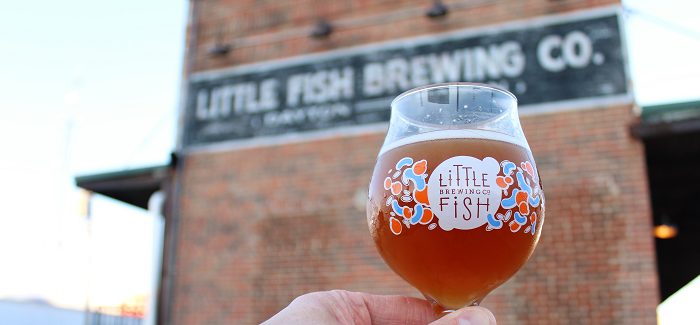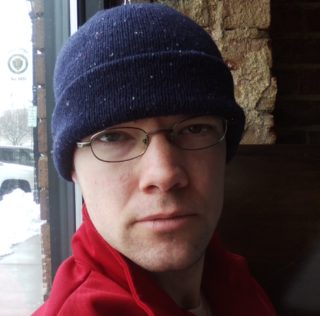 It's been nearly two years since Little Fish Brewing of Athens, Ohio, announced they would open a new taproom in Dayton, but the wait is finally over for beer fans in the Gem City. Little Fish Dayton Station in the Webster Station neighborhood just east of downtown is now open, and will host a Grand Opening party on Saturday, September 17.
The choice to open the brewery's second location in Dayton, a little over two hours from Athens, was partly strategic but also just felt right, explains co-founder Jimmy Stockwell.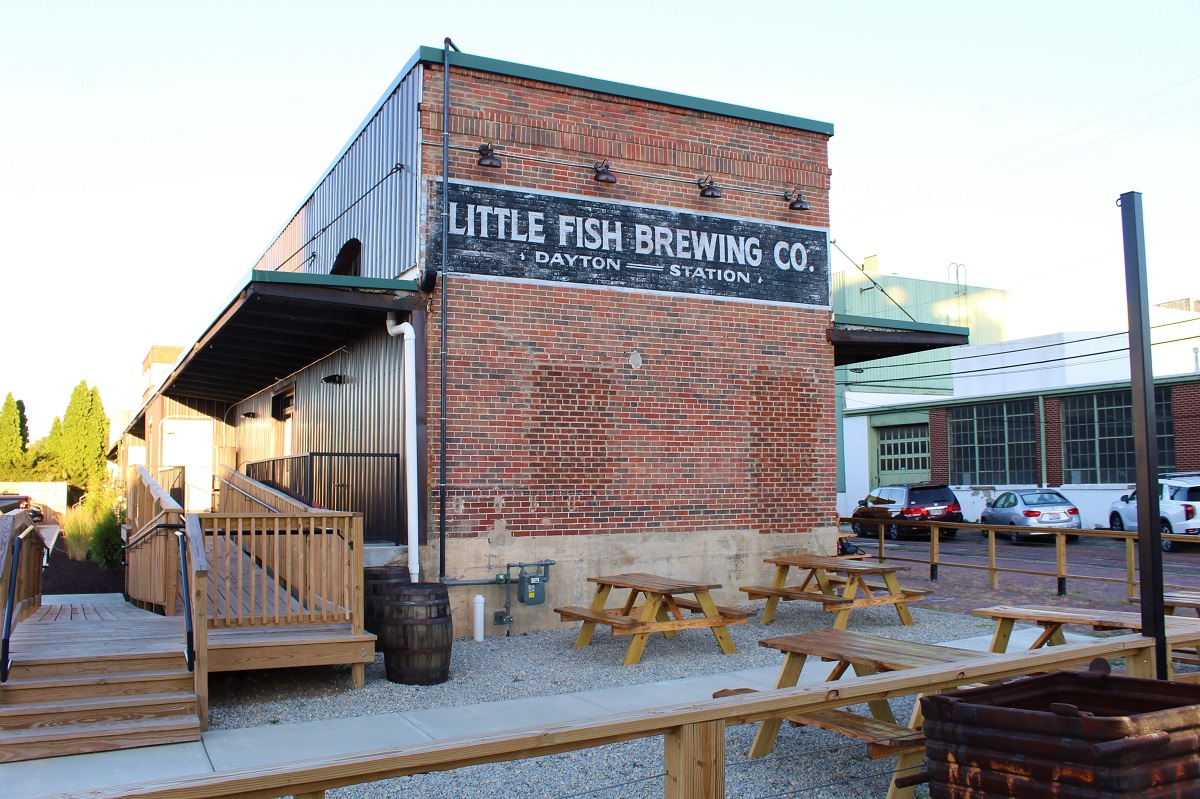 "In Columbus, we thought we might cannibalize some of our Athens business, and in Cincinnati we'd be just another brewery, but in Dayton, we really felt like we could be part of a scene as opposed to a brewery who just throws up a taproom somewhere." he says. "This is the right spot."
Stockwell says his interest in Dayton began many years ago in the brewery's early days, when he was handling sales himself and would spend one day a week in Dayton.
"I realized early on that Dayton people really knew beer," he recalls. "Some of our beers are hard to communicate — we didn't have an IPA back then, and we were really pushing Farmhouse Ales — but people here got them."
Stockwell and co-founder and head brewer Sean White began looking at properties in Dayton. When they found a derelict train depot one street over from Dayton's thriving 2nd Street Market, they knew they had found a second home. They just had to do something about the gaping holes in the roof and the laundry list of other needed repairs and renovations.
Hard Work that Tells a Story
Two years of work have gone into transforming this abandoned structure into an elegant but rustic home for Little Fish Dayton Station. The building used to be a railroad loading platform with tracks on either side, and the long, narrow structure with high ceilings provides a unique taproom layout.
A concrete block floor supports warm and bold wood surfaces with black metal accents. One end of the taproom hosts a vertical, floor-to-ceiling puncheon rack made of locally harvested ash wood and supporting nine puncheons that will age various Little Fish beers for blending and bottling. A suspended ash fixture housing barrels and lights seems to float in the air above the central bar. Hundreds of life-sized, three-dimensional paper bluegills — small fish native to the Midwest — created by Ohio artist Sarah Brown run the length of one wall.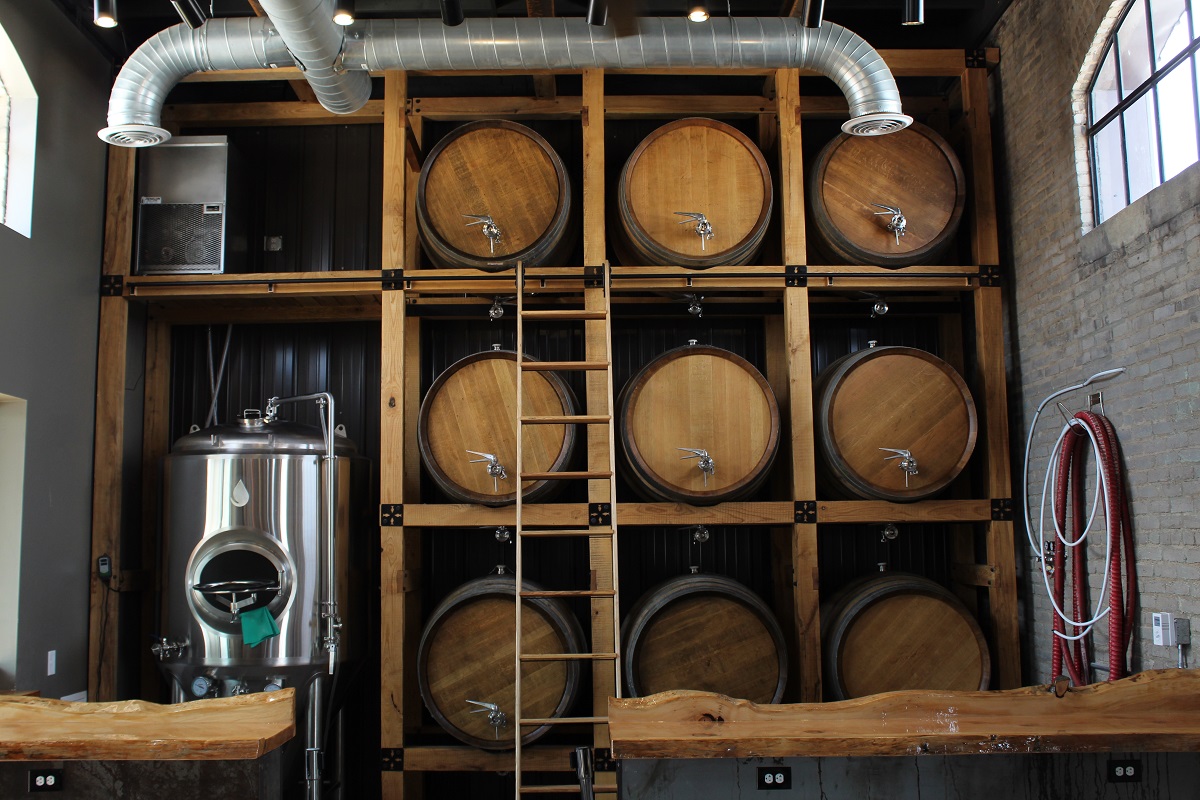 The highlight of the space is the rough edge bar top — with matching bar tops throughout the taproom — made from a giant hemlock tree that fell in Athens and was harvested by a local family. The tree had grown on the grounds of The Ridges — also known as the Athens Lunatic Asylum — a mental health facility that operated for more than a century before closing in 1993. The tree was one of three that fell in storms in 2019 and 2020, and was estimated to be 130 to 150 years old. The polished surface and textured edge connect the taproom to Little Fish's home, and tell a bittersweet story of the beauty that can emerge from hardship and patience.
Outside the taproom, wood picnic tables provide seating in a brick-paved patio out front and along the one side of the building.
Local Beer, Local Food
Little Fish has made a name for itself around Ohio and the country for White's mixed-fermentation and farmhouse-style beers, which use as many Ohio-grown ingredients as possible. Cleft, a blended sour ale made with Ohio-grown peaches and aged for an average of 19 months in oak, won a silver medal at the 2019 Great American Beer Festival.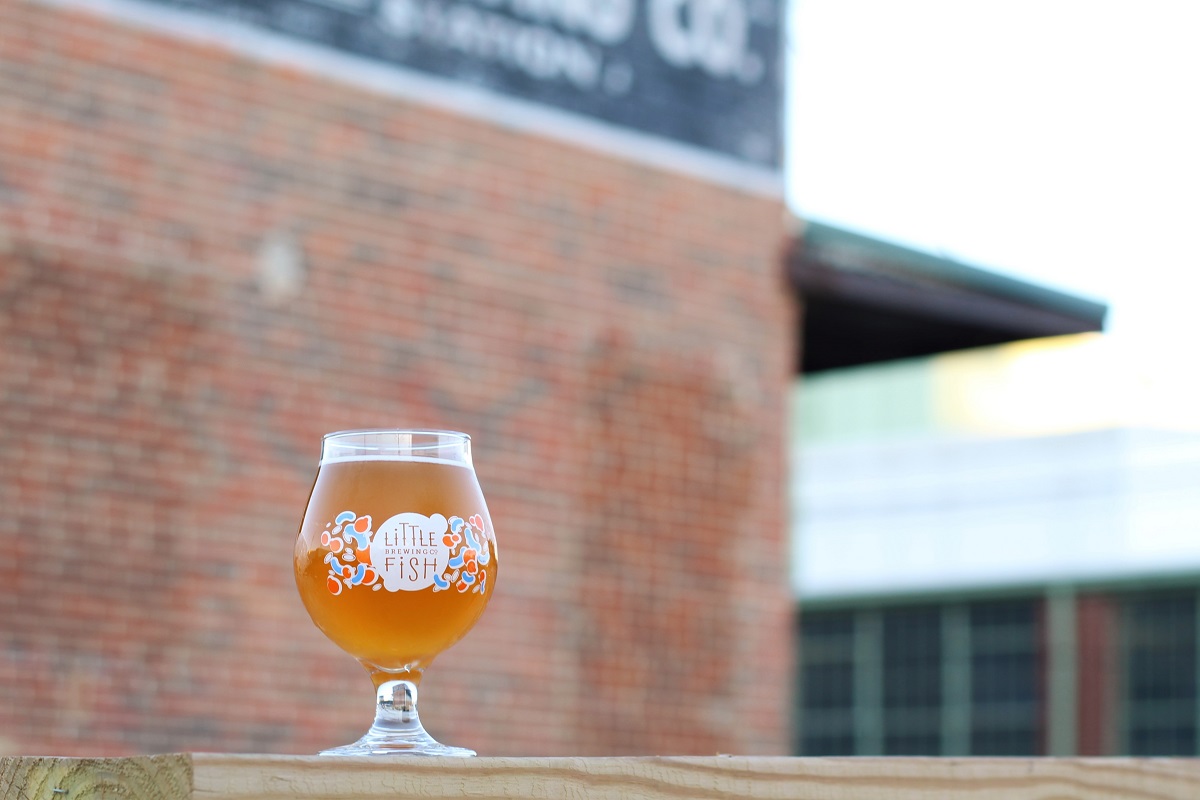 The brewery plans to begin aging beer in the puncheons in Dayton, moving the blending and bottling of much of their sour and mixed-fermentation line here. The wide range of standard styles Little Fish also excels at — from Hazy IPAs to Lagers to Bourbon Barrel Stouts — will continue to be handled in Athens.
The focus on local and regional ingredients extends to Little Fish executive chef Becky Clark's menu. The small kitchen will serve a limited menu of small plates and entrées that promise to make Dayton Station a destination for food as much as for beer. The kitchen will be overseen on site by executive sous chef Zach Morgan, and will feature ingredients from local growers like Foxhole Farm and Guided by Mushrooms. Guests can expect a constantly rotating menu based on creativity and ingredient availability.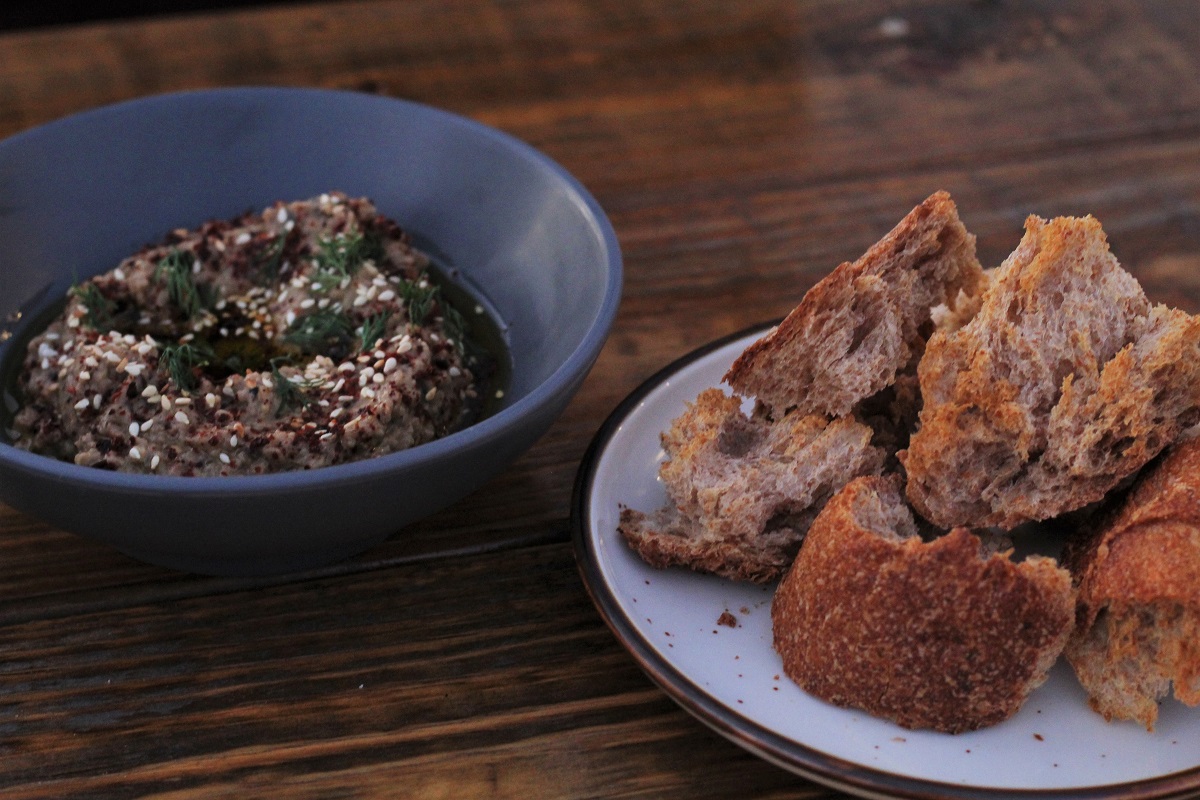 The Wait Is Over
From speaking with Stockwell on the Dayton Station patio one evening this week, it was evident the founders are as excited about opening their doors here as Dayton residents are to enter them. Little Fish Brewing has found its second home.
"The question we asked ourselves in deciding where to open a second taproom was, 'Where is the other Little Fish,' rather than 'Where is an other Little Fish?'" he told me.
They found an answer on a long-forgotten train platform in a growing neighborhood of Dayton. The holes in the ceiling are long gone, and the beer is flowing at 116 Webster Street. Little Fish Dayton Station has arrived.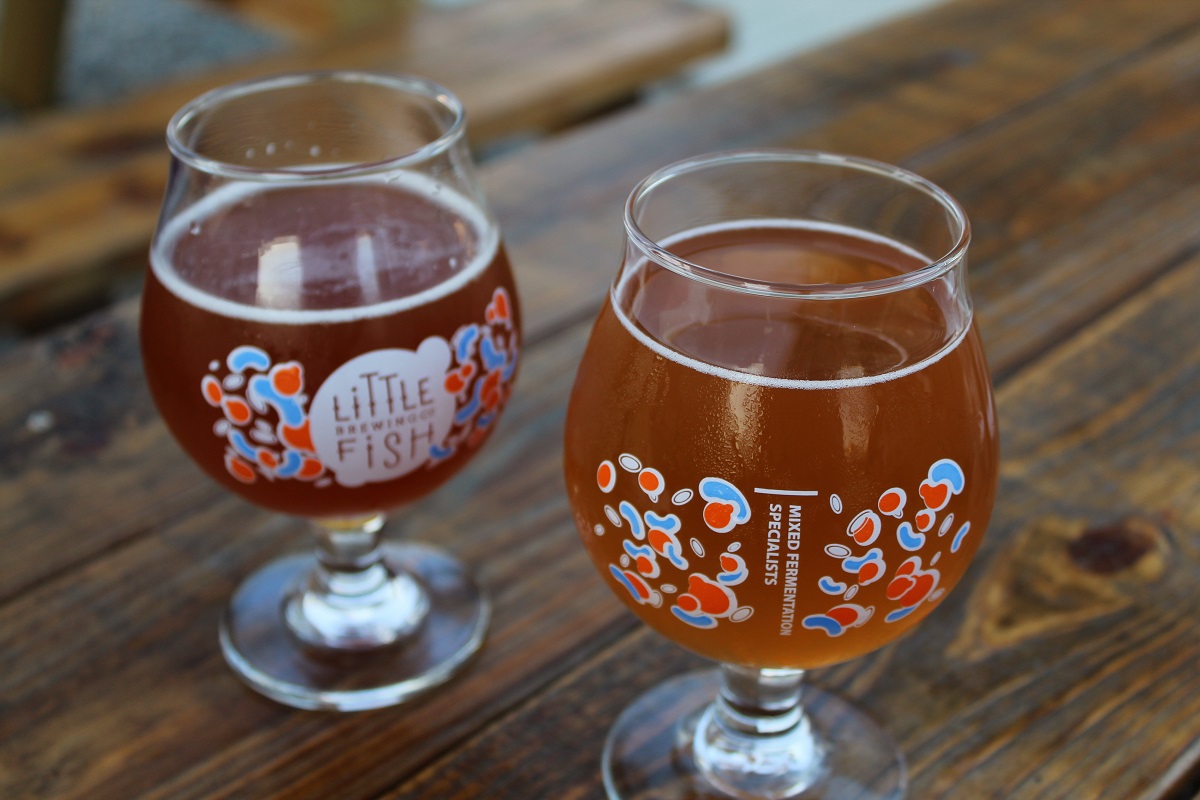 All photos by David Nilsen.
---