No Comments
Colorado's Best Coffee Stout Blind Tasting Presented by On Tap Credit Union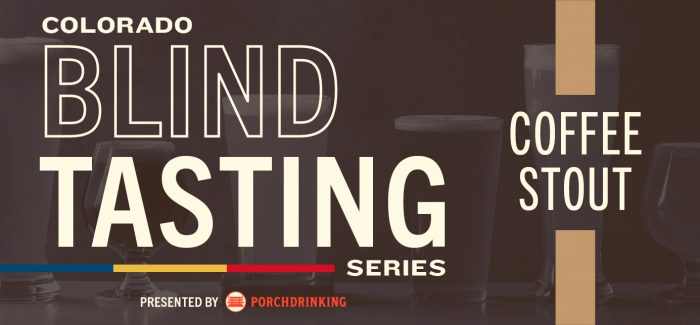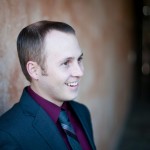 Taking the stage in the latest edition of PorchDrinking's Blind Tasting series are Coffee Stouts. In this latest tasting, we asked a group of 10 judges to taste 26 Coffee Stouts made by Colorado breweries. By conducting a tasting blindly, we are able to put all sizes of breweries across Colorado on an even playing field that removes all marketing and preconceived notions that the judges may have. In previous installments, the Blind Tasting Series focused on Märzens, Barrel-Aged Stouts, Pilsners, and Fresh Hop Beers.
PorchDrinking's Blind Tasting Series is presented by On Tap Credit Union. The Coffee Stout tasting is sponsored by Novo Coffee as they proudly served as our hosts.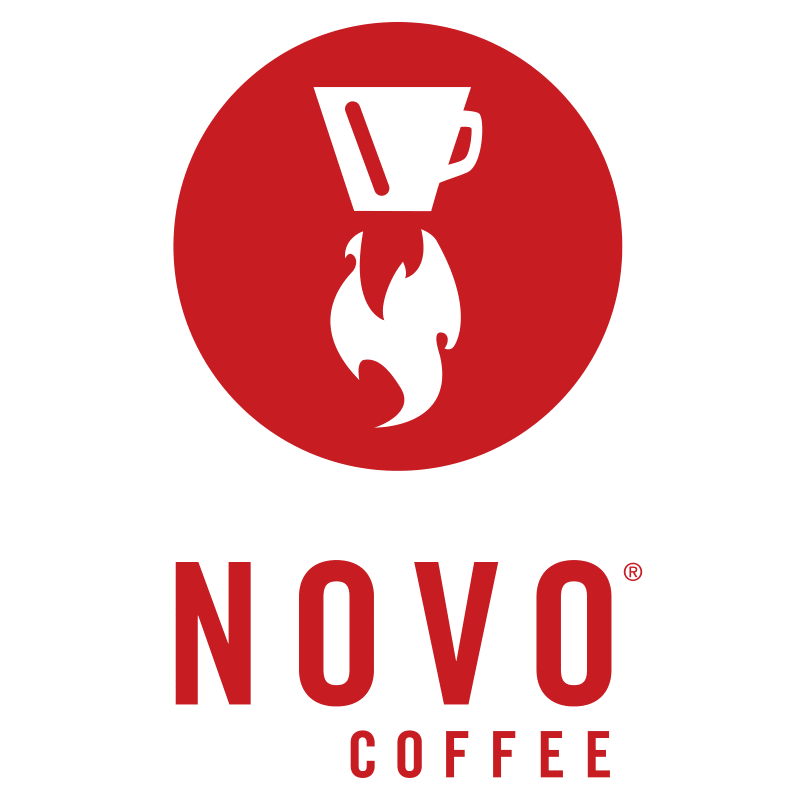 Barrel-Aged and Non-Barrel-Aged
One difference from previous Blind Tastings is the beers were separated into two categories: barrel-aged and non-barrel-aged. Nine of the beers submitted were barrel-aged and 17 were non-barrel-aged. Due to this, we have awarded Best In Show, Top Marks, and Honorable Mentions for beers in both categories.
Objective and Method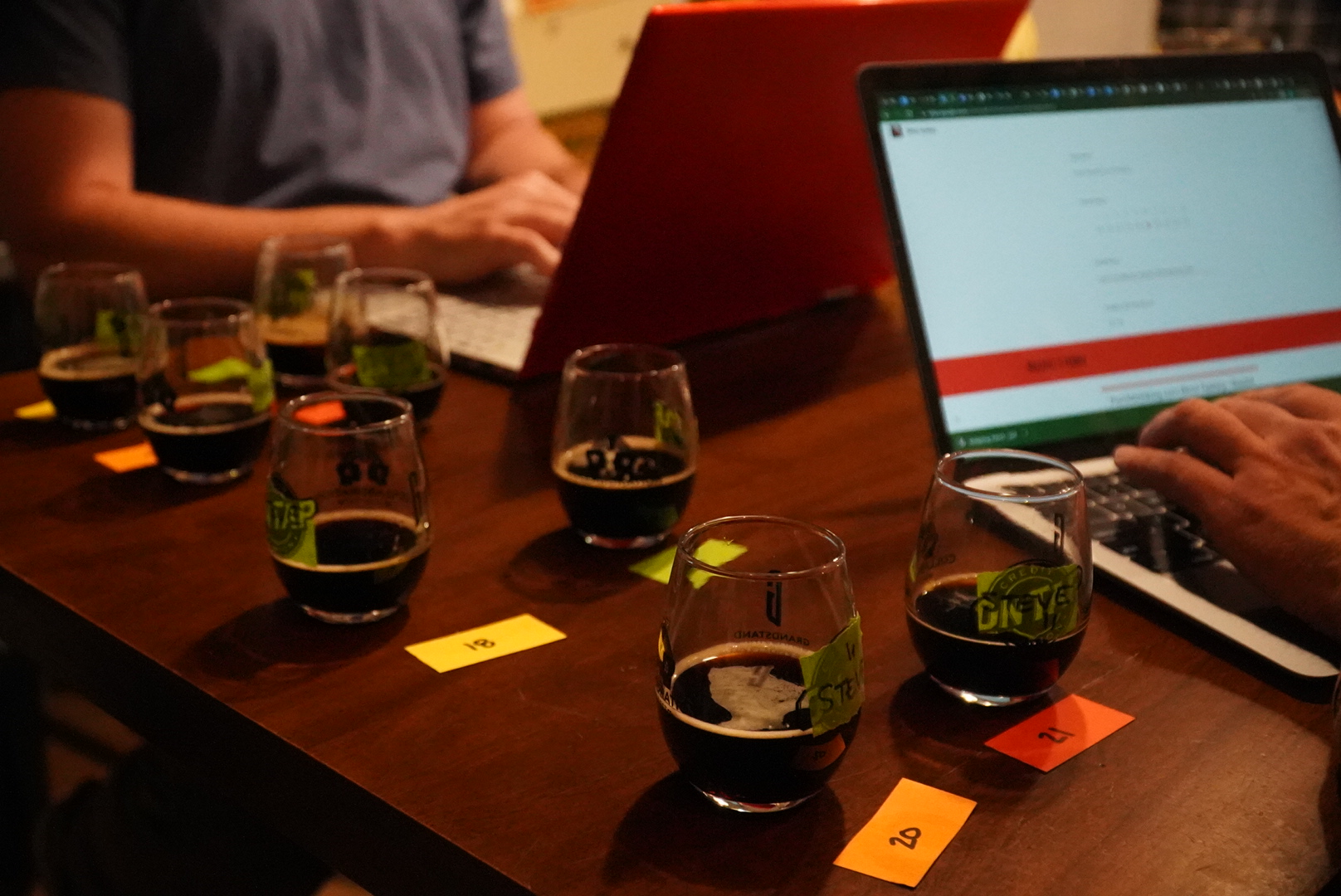 For this tasting, judges were asked to find which beer had the coffee come through best. Judges used this notion and then rated beers on appearance, aroma, taste, and overall. Although judges were given Beer Judge Certification Program (BJCP) guidelines, the Blind Tasting was not based on these guidelines. We acknowledge this system is not perfect and we are continually evolving how the Blind Tasting series conducts, we do appreciate the flexibility this system allows for some of the subjectivity from our judges to be allowed.
In the first round of tasting, the ten judges were placed into two groups of five. Each group received half of the beers for the category. Judges examined beers, gave notes & ratings, and answered whether the beer should advance to the next round. Beers that received a high number of votes to move on or received an overall score that was one higher standard deviation or greater than the mean moved to the second round.
In the second round, all ten judges received all of the beers that advanced. Judges left tasting notes and again were asked whether or not the beer should advance to the final round. Beers that received the highest number of votes moved to the third round.
In the final round, judges tasted the finalist beers and then discussed as a group which beer should receive Best In Show or Top Marks. After the discussion, a hand vote was conducted to determine which beers received which awards.
Since there were two categories for this tasting, we first conducted the tasting of non-barrel-aged beers. Once completed, we proceeded with the barrel-aged beer Blind Tasting.
Judges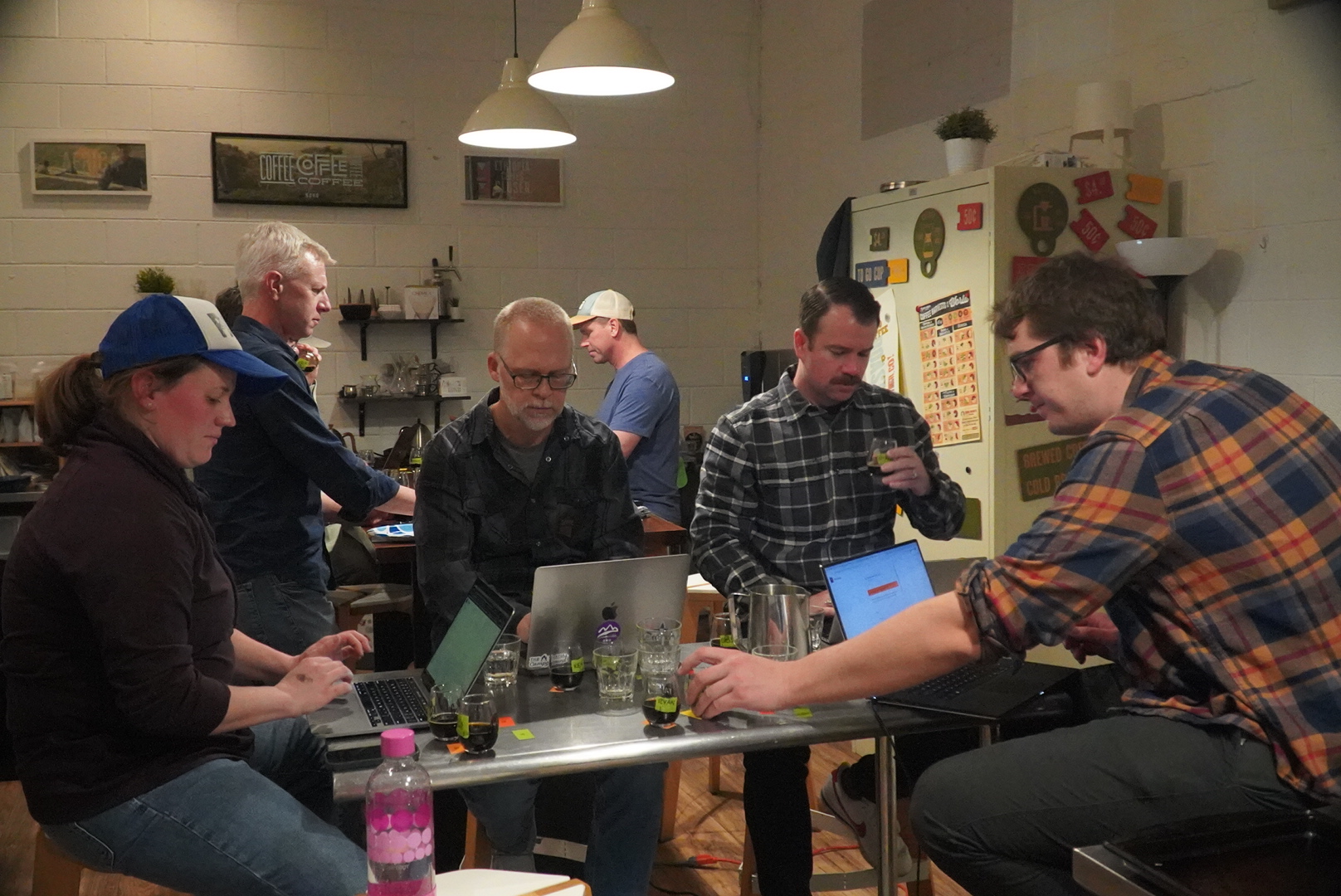 The judges picked for the Blind Tasting Series are from different aspects of the Colorado craft beer industry. All have been involved in craft beer for years and are well-experienced.
Dev Adams, Advanced Cicerone
Britt Antley, PorchDrinking Colorado Co-Editor
Ali Benetka, Integration Consultant at Doozy Solutions
John Frank, author of Beer Lover's Colorado and Axios Denver Reporter
Scott Grossman, PorchDrinking Writer
Steve Kurowski, former Marketing Director for the Colorado Brewers Guild
Ryan Pachmayer, Beer Journalist & New Image Brewing
Andy Parker, Director of Innovation for Denver Beer Co
Ken Pishna, Co-Creator of the Craft Beer Travel & Adventure Podcast
Ed Sealover, author of Mountain Brew: A Guide to Colorado Breweries, and Senior Reporter for the Denver Business Journal
Let's move on to the awards!
Non-Barrel-Aged Coffee Stouts
Honorable Mentions
Top Marks | TightKnit Brewing – Java Good Day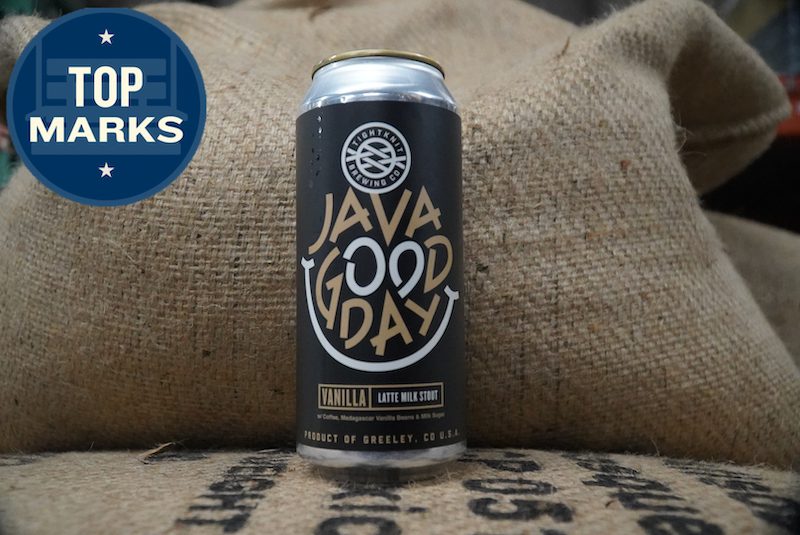 This nano-brewery from Northern Colorado really won the judges over with their Java Good Day! One judge commented, "Wow, the nose bursts with fresh coffee. The flavor combines a sweetness that tempers but doesn't overshadow the body of the coffee." Furthermore, judges loved how well coffee was integrated. The beer was noted to have a light roast on the nose and a thin-to-medium body.
Java Good Day is a Vanilla Coffee Milk Stout that is part of TightKnit's Latte Milk Stout series. It has an ABV of 6.9 percent. TightKnit Brewing is in Greely, Colorado.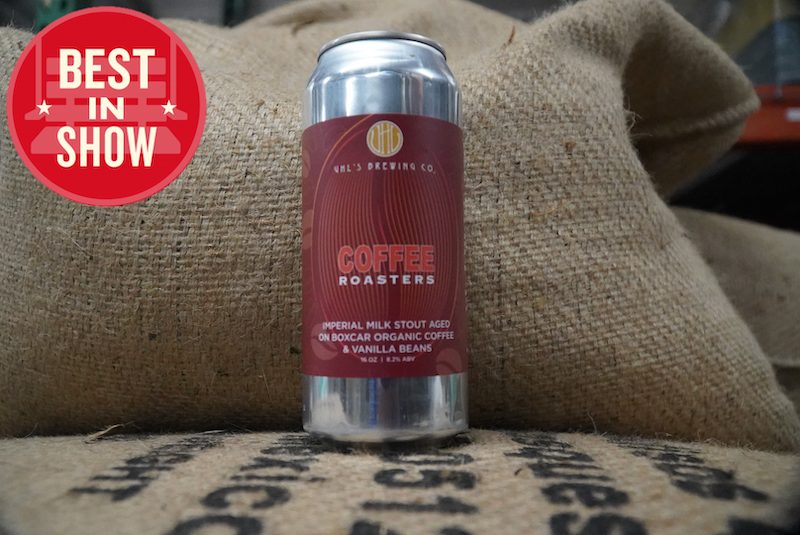 Taking the top spot of the non-barrel-aged Coffee Stouts is Uhl's Brewing's Coffee Roasters. Nearly all of the judges commented on how great the aroma is. Following, judges shared a phenomenal coffee flavor and a perfect body. Other notes included it had a great mouthfeel, hints of vanilla, and a "classic coffee stout."
Coffee Roasters is an Imperial Milk Stout made with Boulder's BOXCAR Organic Coffee. It has an 8.2 percent ABV. Uhl's Brewing is in Boulder, Colorado.
Barrel-Aged Coffee Stouts
Honorable Mentions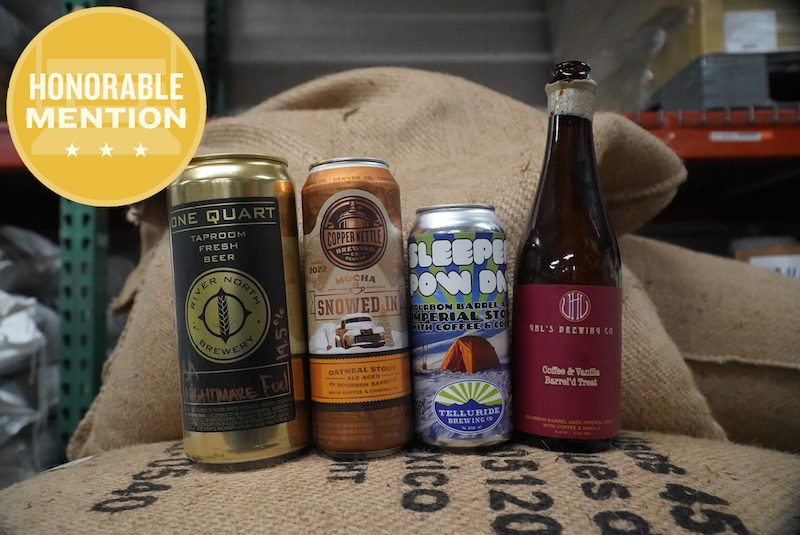 River North Brewing Co. (Denver, CO) – Nightmare Fuel (Barrel-Aged)
Telluride Brewing Co. (Telluride, CO) – Sleeper Pow Day
Top Marks | Uhl's Brewing Co. – Coffee & Vanilla Barrel'd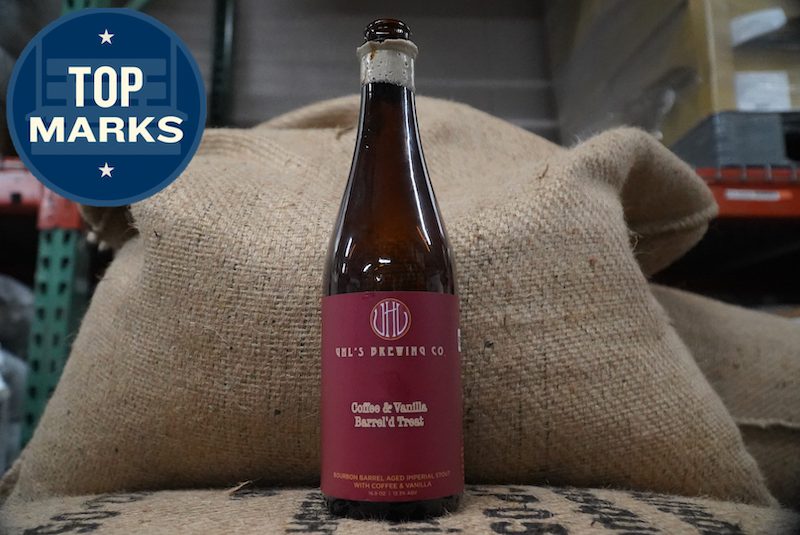 After acing the non-barrel-aged Coffee Stouts, Uhl's Brewing earns Top Marks for its barrel-aged Coffee & Vanilla Barrel'd Treat. The judges said it shows a good coffee flavor with a sweet taste thickness that balances the booze flavor. The coffee is great on the nose and the vanilla flavors are presented nicely.
Coffee & Vanilla Barrrel'd Treat is an Imperial Stout aged in Breckenridge Barrels with an ABV of 12.3 percent. Uhl's Brewing is in Boulder, Colorado.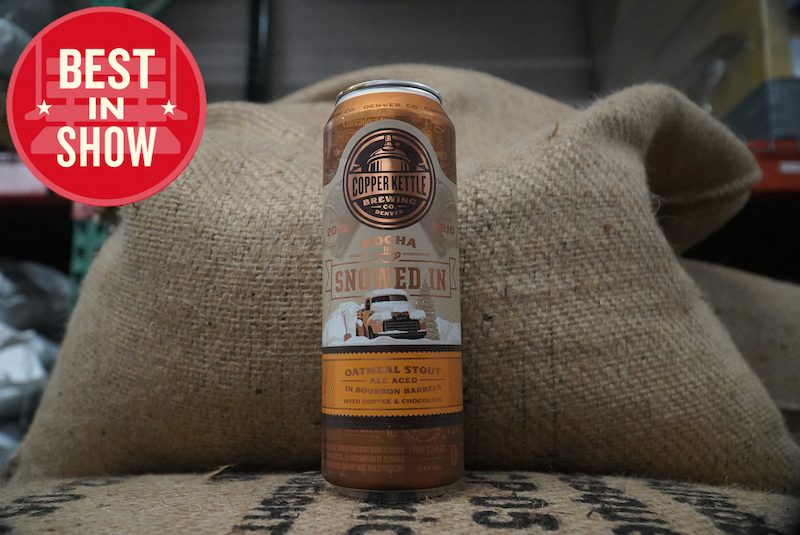 Our judges determined Copper Kettle's Snowed In as their favorite barrel-aged Coffee Stout. Judges remarked about how well the coffee was able to stand out in aroma and taste. Additionally, judges said it was well-balanced between the coffee, bitter roasts, and barrel flavors that finished sweet and clean.
Snowed In is an Imperial Oatmeal Stout aged in bourbon barrels with an ABV of 12.7 percent. Copper Kettle is in Denver, Colorado.
Coming Up
The next edition of PorchDrinking's Blind Tasting series will take place in April and will focus on Colorado's best Mexican Lagers!
---