No Comments
The Ultimate Roundup | 50 Chocolate Beers for Valentine's Day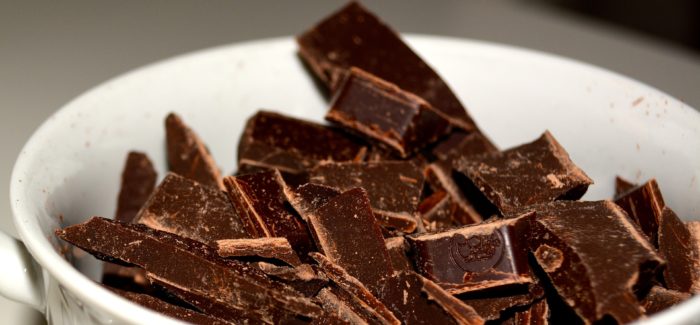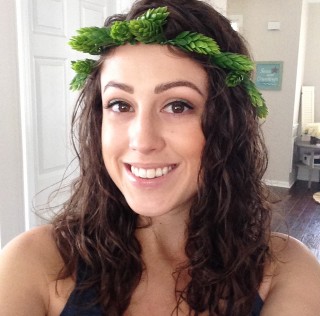 Beer is a love language all on its own. This Valentine's Day, show your love language by indulging in one of these chocolate-infused craft beers oozing with rich, sweet chocolate goodness. This Ultimate Round Up will help you find the ultimate chocolate beers. You can forgo the chocolates and roses this year. We won't judge.
Chicago, IL | ABV: 6%
Chocolate Camaro is described by the brewery as "deep black color, with red hues. Roasted aroma with notes of bakers chocolate. Milk chocolate, chicory spice, candied raisin, black cherry, toasted graham cracker flavors. Soft and rich mouthfeel, lingering sweetness."
Everett, MA | ABV: 6%
Cow Tipper is a chocolate milk stout brewed with chocolate and lactose.
Chicago, IL | ABV: 10.5%
Dino Smores is described by the brewery as "imperial stout with graham flour, marshmallow fluff, vanilla, and cocoa nibs."
Escondido, CA | ABV: 9.4%
Enjoy By 2.14.17 is a chocolate and coffee IPA brewed fresh to be enjoyed by Valentine's Day.
Placentia, CA |
Chocolate Rain is a high intensity imperial stout aged in bourbon barrels with cacao nibs and vanilla beans. Share this one with several friends!
Winston-Salem, NC | ABV: 9.75%
Sexual Chocolate is an imperial stout, described by the brewery as "a cocoa infused Imperial Stout. Opaque black in color with a dark brown head. Big chocolate aroma with notes of espresso, blackstrap molasses, dark sweet toffee and dark fruit."
San Diego, CA | ABV: 5.5%
Red Velvet is a new release from Ballast Point, a golden oatmeal stout brewed with beets and chocolate. The brewery describes it as "Our Red Velvet oatmeal stout is a mind-bending beer. Like the cake that inspired it, the deep red color comes from beets, which add a rich, earthy character that complements the chocolate flavor and aroma. The foamy head of the nitro pour is our 'icing,' adding a creamy smoothness to the mouthfeel. But this liquid dessert still finishes like a beer – not sweet, but just as satisfying."
Goochland, VA | ABV: 11.5%
Chocolate Obsession is an imperial chocolate stout perfect for your Valentine's Day dessert. The brewery describes it: "Chocolate Obsession's stunning chocolate flavor derives from the combination of hundreds of pounds of chocolate malts sourced from all over the world and ridiculous amounts of South American grown cocoa nibs. Stunning chocolate flavor, full bodied and quaffable. Tastes as if it were dipped in chocolate and made to be imbibed with the one you love. Pour the bottle, turn off the lights & cue the music."
Chicago, IL | ABV: 10.5%
Mocha Abduction is an imperial stout brewed with Dark Matter Coffee, cacao nibs, and vanilla.
Denver, CO | ABV: 9.5%
Chocolate Oak Aged Yeti is an imperial stout aged on oak chips with cocoa nibs and spice.
Oakland Park, FL | ABV: 6.2%
Nib Smuggler is a chocolate milk porter brewed with cacao nibs and vanilla. The brewery describes it as "the finest, purest black cocoa straight from the source: the rugged mountains of Brazil, where chocolate is life. We smuggled these beans back to our brewhouse, where they were blended with creamy milk porter and fragrant Madagascar vanilla beans. Get cocoa'd up."
ABV: 12%
Liquid Double Fudge is a super thick, rich imperial stout full of chocolate aroma and flavor.
Denver, CO | ABV: 7.0%
The brewery describes Mexican Chocolate Stout as "a rich black ale with dark roasted malt flavors blended with bittersweet chocolate, our own blend of three Mexican chili peppers and cinnamon."
Belgium | ABV: 11%
Barista Chocolate Quad is a Belgian quad boasting flavors of coffee, chocolate and dark fruits.
Boulder, CO | ABV: 5.9%
Shake Chocolate Porter is described by the brewery as "Our twist on the traditional robust American porter, Shake Chocolate Porter is dark black in color with rich, sweet aromatics and flavors of dark chocolate, coffee and caramel. This unique brew blends five different grains, including Chocolate Wheat, that along with cacao nibs create a devilishly delicious chocolate finish with a velvety mouthfeel."
Brooklyn, NY | ABV: 10%
Black Chocolate Stout is a Russian imperial stout that achieves its rich chocolate flavor strictly from the brewing process, a blend of six different malts during three mashes.
Washington, D.C. | ABV: 8.3%
Starsky & Dutch is a double Dutch chocolate stout brewed with Dutch cocoa powder and cacao nibs.
Lakewood, NY | ABV: 10%
Choklat is an imperial stout brewed with bittersweet Belgian chocolate.
Ewing, NJ | ABV: 6.5%
Chocolate Porter as described by the brewery: "We start with a brown porter brewed with dark roasted malts, and add one pound of chocolate per barrel. We then throw in some Madagascar vanilla beans to accentuate the chocolate flavors, resulting in a decadent porter."
Graeter's Black Raspberry Chocolate Chip Milk Stout | Braxton Brewing Co.
Covington, KY | ABV: 7.0%
Graeter's Black Raspberry Chocolate Chip Milk Stout is a beer incarnation of the most popular flavor of ice cream from Graeter's in Cincinnati. The brewery used the same black raspberry puree that Graeter's uses in its ice cream along with bittersweet chocolate chips.
Asheville, NC | ABV: 6.5%
The brewery describes Hop Cocoa as "a smooth porter that packs a potent chocolate punch into every sip. Authentic Dutch cocoa powder combines with robust, dark cocoa nibs from our neighbors at French Broad Chocolate Lounge to create a silky smooth balance with our heavy handed hopping process. This dark beauty is a comforting companion at the end, or beginning, of any day!
*marshmallows not included"
Fort Collins, CO | ABV: 8.5%
The brewery has a neat story explaining the name behind their Chocolate Milk Stout, which is brewed with milk chocolate. "If you've ever been to our brewery, you've likely seen the old, beat-up truck that hauls away our spent grain. That truck belongs to Lugene, a local farmer who's been feeding his dairy cows the hearty malt for over a decade. Named in his honor, Lugene Chocolate Milk Stout is brewed with milk sugar and milk chocolate. The rich and creamy brew reminds us of a cold glass of chocolate milk, and our hometown 'Aggie' roots."
Waimea, HI | ABV: 9%
This imperial red ale is brewed with chocolate, molasses, pink sea salt and pink peppercorns.
Torrance, CA | ABV: 10%
The brewery describes this imperial stout as a "double chocolate imperial stout aged on raw cocoa nibs is about as decadent as they come. This fan favorite is brewed once a year and its anticipated return is wide spread. Named in honor of The Neverending Story's character, The Nothing, who was the embodiment of lost hope and dreams and is set upon destroying Fantasia."
Lancaster, PA | ABV: 6.8%
This Double Chocolate Milk stout is brewed with cacao nibs, which gives it that chocolate punch.
Amherst, WI | ABV: 9.5%
"Chocolatey beyond compare, Rye Barrel Chocolate Porter is made with our Imperial Porter brewed with cocoa nibs and oatmeal for body. Aged in rye barrels, this small-batch ale goes down like a bourbon and dessert all in one," as described by the brewery.
Mt. Pleasant, SC | ABV: 10.5%
The ever infamous Mexican Cake is brewed with cacao nibs, vanilla beans, cinnamon and habanero peppers.
Callaway, VA | ABV: 6%
Cocoborealis is a triple chocolate stout brewed with two chocolate roasted malts and cocoa powder, then is aged on cacao nibs.
The rest of the Chocolate Gang:
Read more from Danele and follow her adventures on Instagram @daneleheartshops and Twitter @dheartshops!
---