No Comments
Great Lakes Brewing | Chillwave Double IPA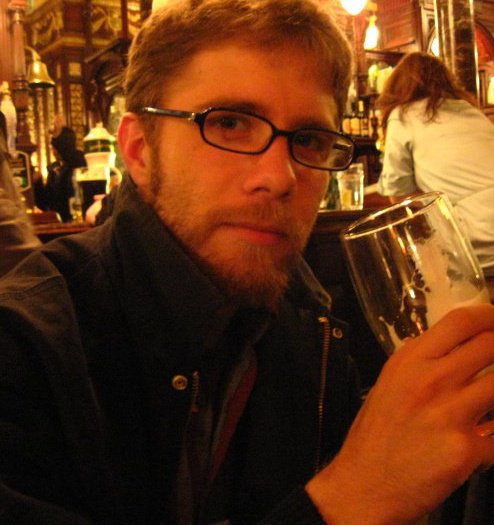 Chillwave Double IPA – 9.4% ABV
I honestly had no idea there were people who willingly went onto the chilly lake in the dead of winter off the shores of Cleveland to surf. My ignorance lasted until I watched the Cleveland episode of Anthony Bourdain's No Reservations. Bourdain was brought to the rocky shores, snow blanketing the sand, and he got to watch the surfers out on the ice-cold lake attempting to catch a few waves, before needing a couple beers themselves. 
To me, this sort of activity requires balls. I rarely have the desire to venture outside in the middle of a Cleveland winter for a walk to the local coffeehouse. To wipeout in the below-freezing waters with only a wetsuit for protection sends my spine to shivers. Though only few manage to catch waves in January, the mentality behind it remains. You continue, you go for the next wave, you brave the cold and the pain and strength of Mother Nature. It's a mentality that is required if you live in northeast Ohio and in many of the other rust belt cities.

This beer, I think, embodies that mindset. Originally labeled Alchemy Hour, Chillwave underwent a name change last year. The taste and potency, however, remain the same as I'd remembered it in 2013: an appealing amber hue after pouring, awesome bouquet, briefly sharp and hoppy upon first sip with a citrusy and somewhat sweet finish. This is no ordinary double IPA. I find this particular double IPA to be more approachable for people who may not enjoy the lingering hops of other IPAs. My fiancée, someone who eschews the bitterness of these particular styles, really took a liking to Chillwave!
What works so well for this double IPA is the malty backbone that helps subdue some of those harsher bitter flavors and, rather, draws out more of the hops' tropical fruity flavors. Chillwave is complex, it evolves over time and it is better enjoyed in smaller, slower sips. Savor this one and let it reveal its many layers.
It is a seasonal, and thus, Chillwave is nearing its exit for the year and it won't be back until the bitter winds and snows and the polar vortexes slam the US once again. Upon this beer's likely return, see if you can snatch a case or a growler of this delectable double IPA from Great Lakes.