No Comments
10 Dessert Beers You Should Be Drinking After Each Meal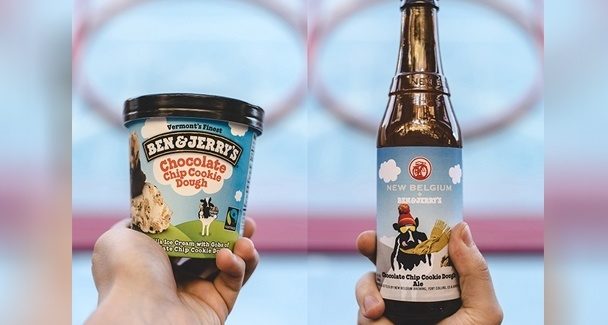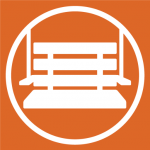 As a kid, you were always told, "No dessert until you finish your dinner." If you were like me, you'd push around your broccoli and then wait for the dog to walk by, or hide the leafy greens under a rug as you eyed the chocolate cake sitting on the table.
But, now you are an adult. You get to decide if you want to finish your plate of steamed vegetables. And even better, you can have cookies and ice cream for breakfast if you choose. Even better, if you want to have beer for dessert, you could totally do that too!
Lucky for all us beer lovers who would rather drink their dessert than eat it, there are tons of unique and delicious options to complete any meal. Breweries have taken note and started brewing dessert beers that resemble some of our favorite sweet treats.
Dessert beers can be more delicious than that pint of Butter Pecan ice cream or that apple pie. Whether you are a fan of dark, decadent chocolate or a sweet and tart fruit, there is a dessert beer to satisfy anyone's sweet tooth.
We are breaking down the top 10 dessert beers for your drinking pleasure.
Utica, NY | Porter | ABV: 6.2%
https://www.instagram.com/p/BP7oP6tBV_F/?taken-by=saranacbrewery&hl=en
Fires and s'mores go together like peanut butter and jelly. There's nothing better on a cold, crisp night to gather around a fire with friends as you roast marshmallows. And of course, that roasted marshmallow is more delicious when paired with chocolate and graham crackers to create the perfect s'more.
Saranac Brewery managed to create the perfect beer for those who love this gooey dessert. A blend of caramel, biscuit, brown and roasted malts aged with chocolate and vanilla capture this dessert perfectly. This beer will have you begging for s'more!
---
Ardmore, PA / Sweden | IPA | ABV: Varies per beer
https://www.instagram.com/p/BPLKbnVD4-f/?taken-by=tiredhandsbrewing&hl=en
I feel like it's almost impossible to think of this Tired Hands and Omnipollo collaboration without singing, "My milkshake brings all the boys to the yard." These two breweries are dishing out one of the newest and hottest styles in the beer world, a "milkshake".
This creamy IPA is brewed with oats, lactose sugar, wheat flour, pectin-rich apple puree and fermented atop fruits and vanilla beans. The brewers have experimented with quite a few different creamy and juicy flavors including strawberries, pineapples, watermelon and passion fruit, which has resulted in a beer so delicious it probably really does bring all the boys to the yard.
---
Lancaster, PA | Stout | ABV: 6.8%
https://www.instagram.com/p/jw86o2pVS3/?taken-by=lancasterbrewingcompany&hl=en
This Double Chocolate Milk Stout is essentially a grown-up's chocolate milk. It's velvety smooth with a strong cocoa and roasted malt aroma. This super dark stout can be dangerous with hints of dark milk chocolate and creamy lactose. This beer is always a crowd pleaser.
---
England | Fruit | ABV: 5.2%
https://www.instagram.com/p/BPLOWeyDAR2/?taken-by=wellsbananabreadbeer&hl=en
In case you aren't familiar with this particular beer, one sip and you will instantly be transported to the banana stand. This unique beer has the subtle flavor of a banana with just a hint of bitterness. It is so sweet and smooth you may never want a real slice of banana bread again.
---
Detroit, MI | Porter | ABV: 5%
https://www.instagram.com/p/BLPPJd4A-oR/?taken-by=atwaterbeer&hl=en
Ah! The smell of coffee brewing in the morning. It helps most of us function throughout the day. Atwater Brewery's Vanilla Java Porter is perfect for those of us who love a good cup of Joe at the end of a meal. Roasted coffee beans and vanilla are prevalent in this beer. Its robust flavors are just begging to be paired with a rich, ultra-dark chocolate bar.
---
Newport, OR | Varies | ABV: Varies per beer
https://www.instagram.com/p/BNsHQYjBZ4x/?taken-by=rogueales&hl=en
Rogue Ales is known for crafting some pretty funky beers like Sriracha Stout and Cold Brew IPA, just to name a few. Appealing to every drinkers'  sweet tooth, Rogue created a line of beers inspired by Portland's' Voodoo Doughnuts.
For instance, Grape Guerrilla, a beer inspired by Voodoo's Grape Ape doughnut, features vanilla frosting, grape dust and purple sprinkles. Or, the Doughnut Bacon Maple Ale brewed with smoked malts, applewood-smoked bacon and maple flavoring. These two companies are proving dessert beers can be far from boring.
---
Fort Collins, CO | Blonde Ale | ABV: 6%
https://www.instagram.com/p/BL19IybhQbv/?taken-by=newbelgium&hl=en
I scream, you scream, we all scream…for beer. New Belgium partnered with famous ice cream makers, Ben & Jerry's to craft a concoction inspired by a favorite ice cream flavor. This ale combines hefty doses of chocolate, brown sugar and vanilla for the perfect amount of sweetness. Now, instead of picking up a pint of ice cream, you can pick up a pint of beer.
---
Longmont, CO | Porter | ABV: 6.5%
https://www.instagram.com/p/BNxbRbTjJcY/?taken-by=oskarblues&hl=en
You will go crazy for this nut! Death by Coconut, winner of the 2014 GABF Silver Medal in the Chocolate Beer category, is a semi-sweet dark porter comprised of intense dark chocolate, caramel and coconut flavors. It tastes just like an Almond Joy candy bar, and that's not a bad thing.
---
Belgium | Lambic | ABV: 2.5%
https://www.instagram.com/p/BLvOhE6Aya5/?tagged=lindemansframboise&hl=en
For those that love tart sweets, Lindemans has you covered with its Framboise. This raspberry lambic pours bright red and offers more fizz than froth. This super sweet beer also offers an amazing raspberry aroma. With its low ABV, it's a perfect dessert beer for those friends who aren't really into beer (do they really exist?).
---
Tampa, FL | Brown Ale | ABV: 5.5%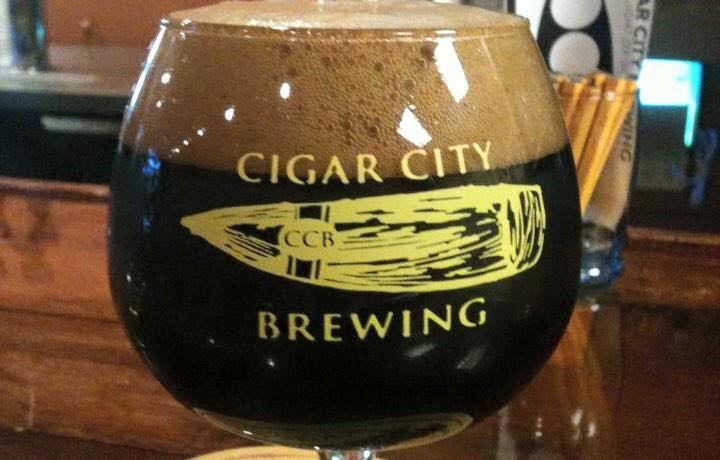 Have you ever looked at an oatmeal raisin cookie and wondered what it would taste like if it was a beer? Okay, I haven't but the folks over at Cigar City Brewing did. In turn, they provided us with a beer that tastes like it came straight out of grandma's oven. Brewed with raisins, vanilla, cinnamon, caramel, toffee and chocolate and you'll be wishing you had a plate of this instead of cookies.
---