No Comments
Ultimate 6er | Ski-Themed Beers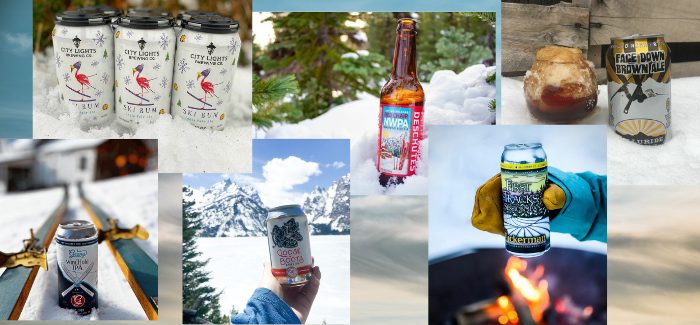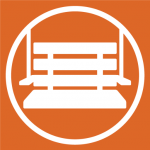 Après-ski. Taken literally, it is a French phrase that means "after ski." However, to anyone who has ever skied, snowboarded or been anywhere near a mountain in the winter, it is so much more than that. Après-ski is more appropriately defined as the social activities that take place after a day of skiing or riding. No day on the mountain is complete without it. It's filled with good food, good cheer and, of course, good beer.
Beer and skiing have a long-standing and great relationship. They are like the peanut butter and jelly of the winter snow sports world. So much so that many would even argue that the beer consumed after a day of skiing or snowboarding is the best beer you'll ever have. There is just something about a refreshing, frosty beer that has been earned after a day of shredding. It really hits the spot!
More and more, craft breweries are recognizing this symbiotic relationship and capitalizing by brewing ski-themed beers. Craft beers with ski-themed names are designed to enhance your après-ski experience. So when it comes time to join your friends for that post pow bevvie, here is the ultimate 6er of ski beers that you need to grab.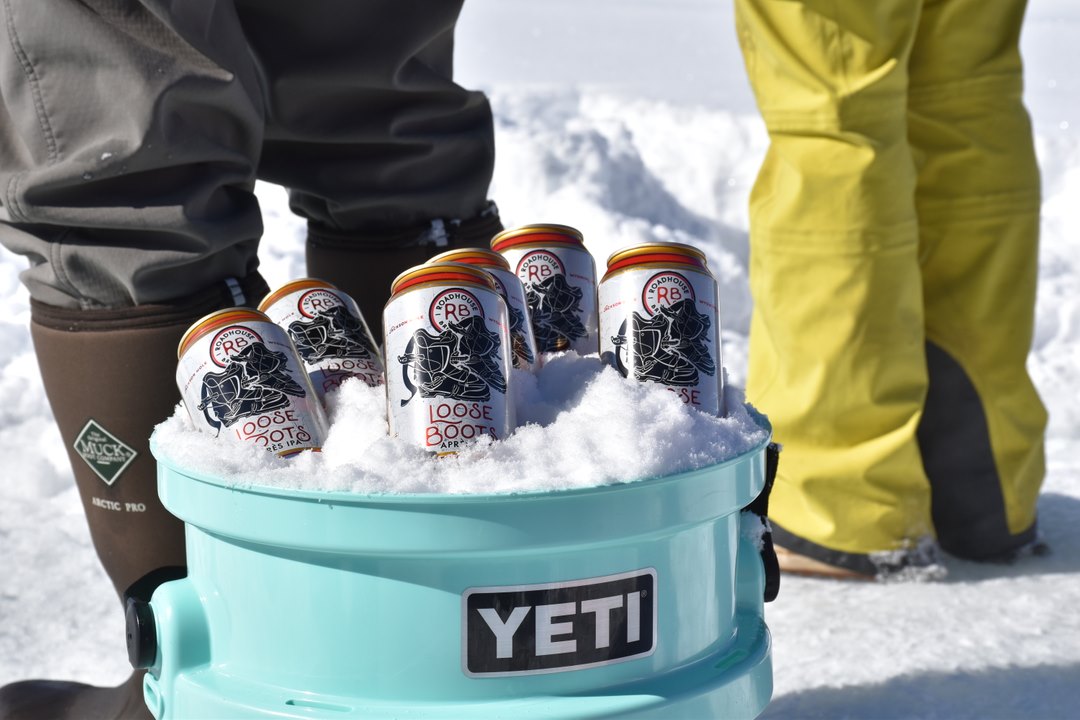 There is nothing better than the feeling of loosening your boots (especially ski boots) at the end of the day. Roadhouse Brewing aims to capture this relaxing feeling in a bottle with their Loose Boots Après IPA. This year's rendition may actually be the best one yet. By dialing back the ABV a bit, Roadhouse has made it even more sessionable. Crack the can and a burst of lemon, lime and pine hit your nose instantly. The flavor mimics the scent of treating your taste buds to a delicious citrus explosion. Your toes will regain their sensation, the stories will flow and you'll definitely be reaching for more than one.
---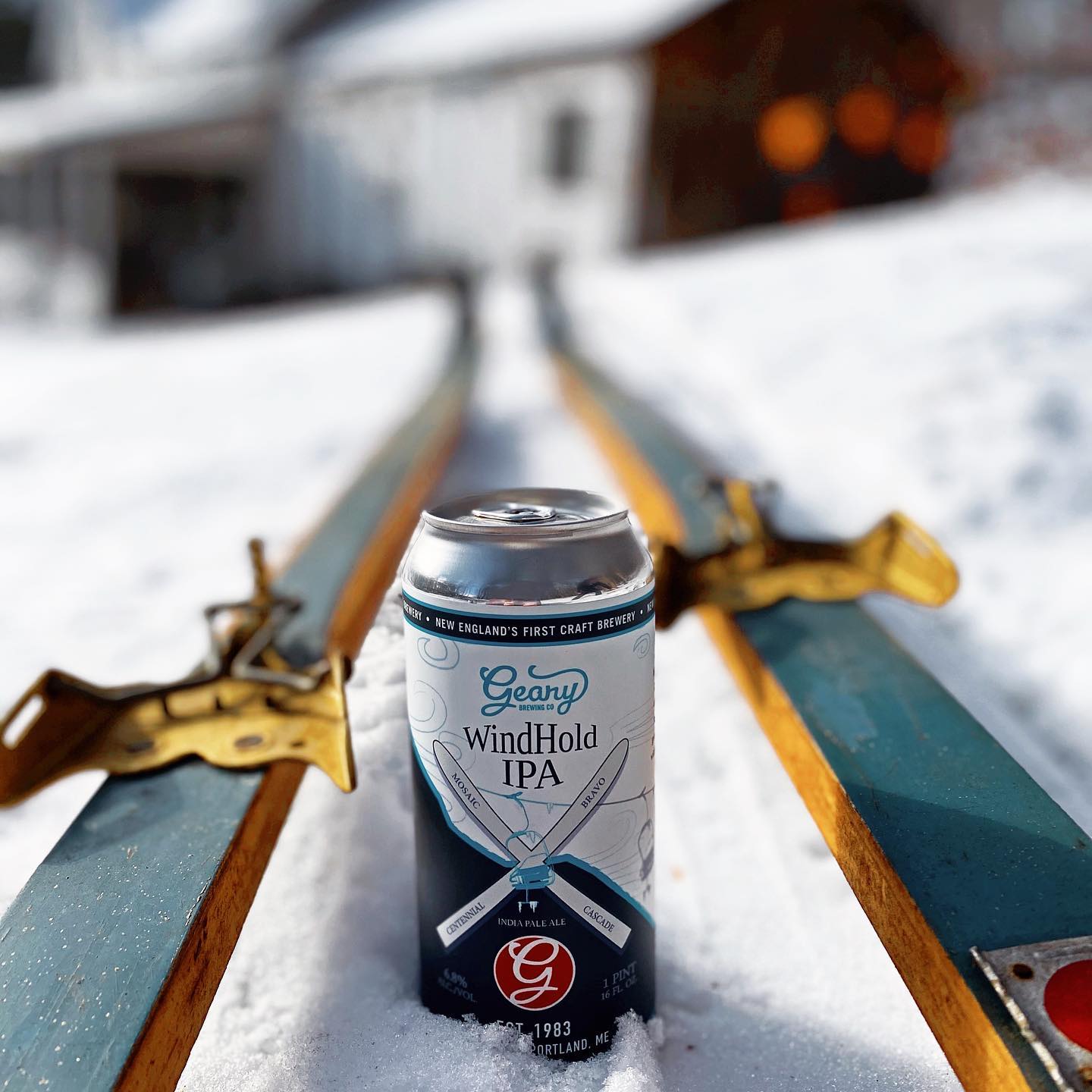 There is nothing worse than when the mountain ops have their lifts on a wind hold. It can really destroy your stoke. That is unless you have a few Windhold IPAs in your pack to help pass the time. Geary Brewing, New England's first craft brewery, is known for their open fermentation brewing. However, proving they can adjust with the times, they brewed Windhold IPA as part of their newer closed fermentation contemporary line. Brewed with the purpose of drawing in a new age of craft beer drinkers, Windhold is very tasty and extremely drinkable. Dry-hopped with a mix of Centennial, Mosaic, Bravo and Cascade hops, it is full of juicy citrus flavor and a slightly bitter finish that is sure to keep your taste buds in line while you wait in yours.
---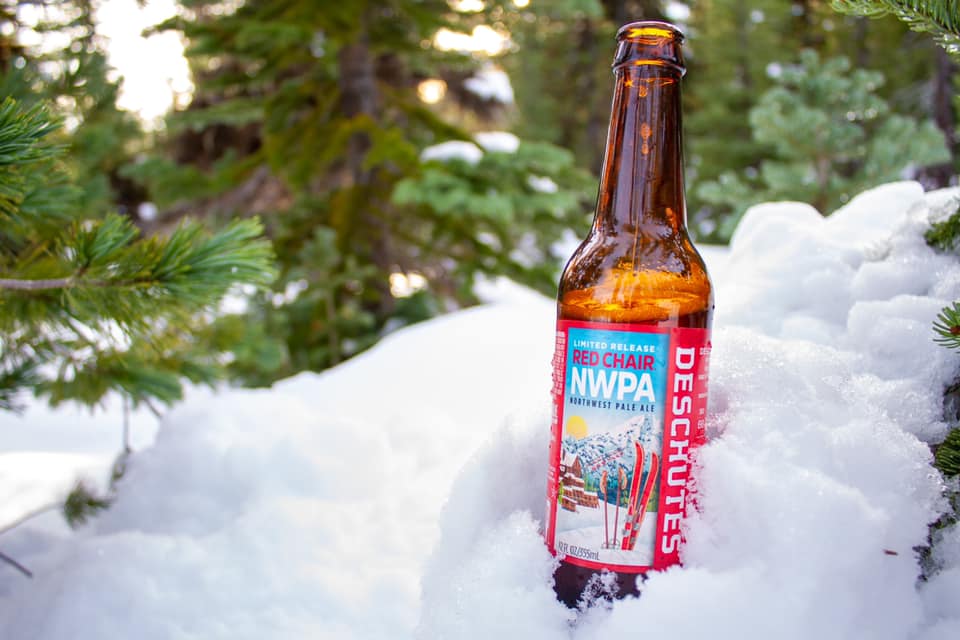 Named for the oldest operating lift at Oregon's Mt. Bachelor, Deschutes Red Chair is equally as complex as the powder stashes you'll find off that lift. Red Chair is not your average pale ale. Like the layers of pow below that lift, this beer's layers of flavor keep your taste buds guessing throughout. Beginning with a bready caramel sweetness from the malt backbone Red Chair transitions to hop flavors of orange grapefruit rind and pine with a clean finish. Part IPA, part Winter Warmer, part Amber Lager, this beer is all its own and a true representation of the OG lift it is named for.
---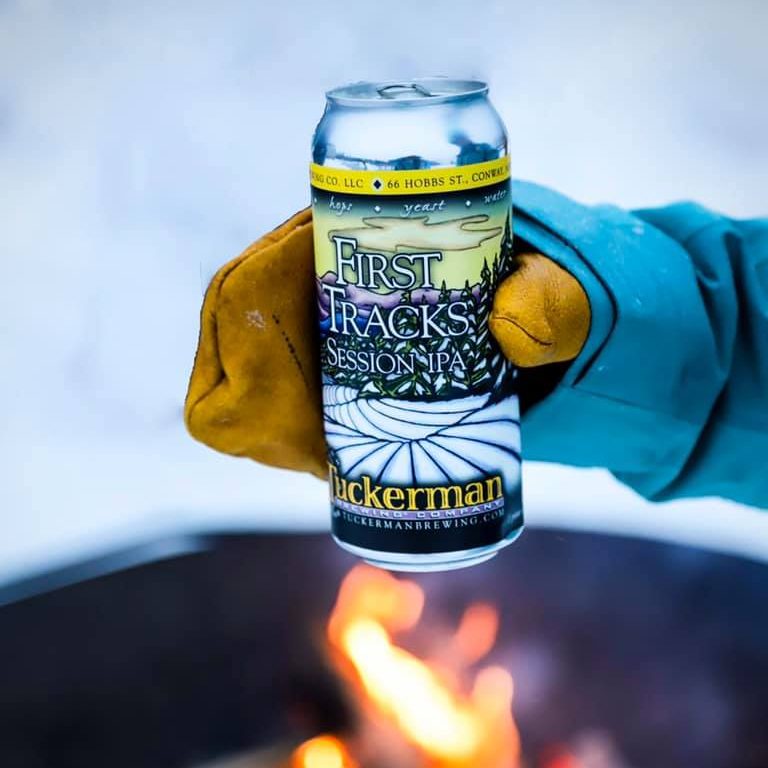 Being out on the mountain and getting the first tracks of the day is an incredible feeling. Being out the most iconic mountain in the East, Mount Washington, and getting first tracks in Tuckerman Ravine is just flat out epic. Tuckerman Brewing Company successfully captures this feeling in a can with their First Tracks IPA. Brewed with Citra and Simcoe hops as well as locally grown barley it offers a touch of sweetness that gives way to more hoppy characteristics of grapefruit and pine. Smooth and easy drinking just like your first tracks, it's a refreshing way to end your ski day.
---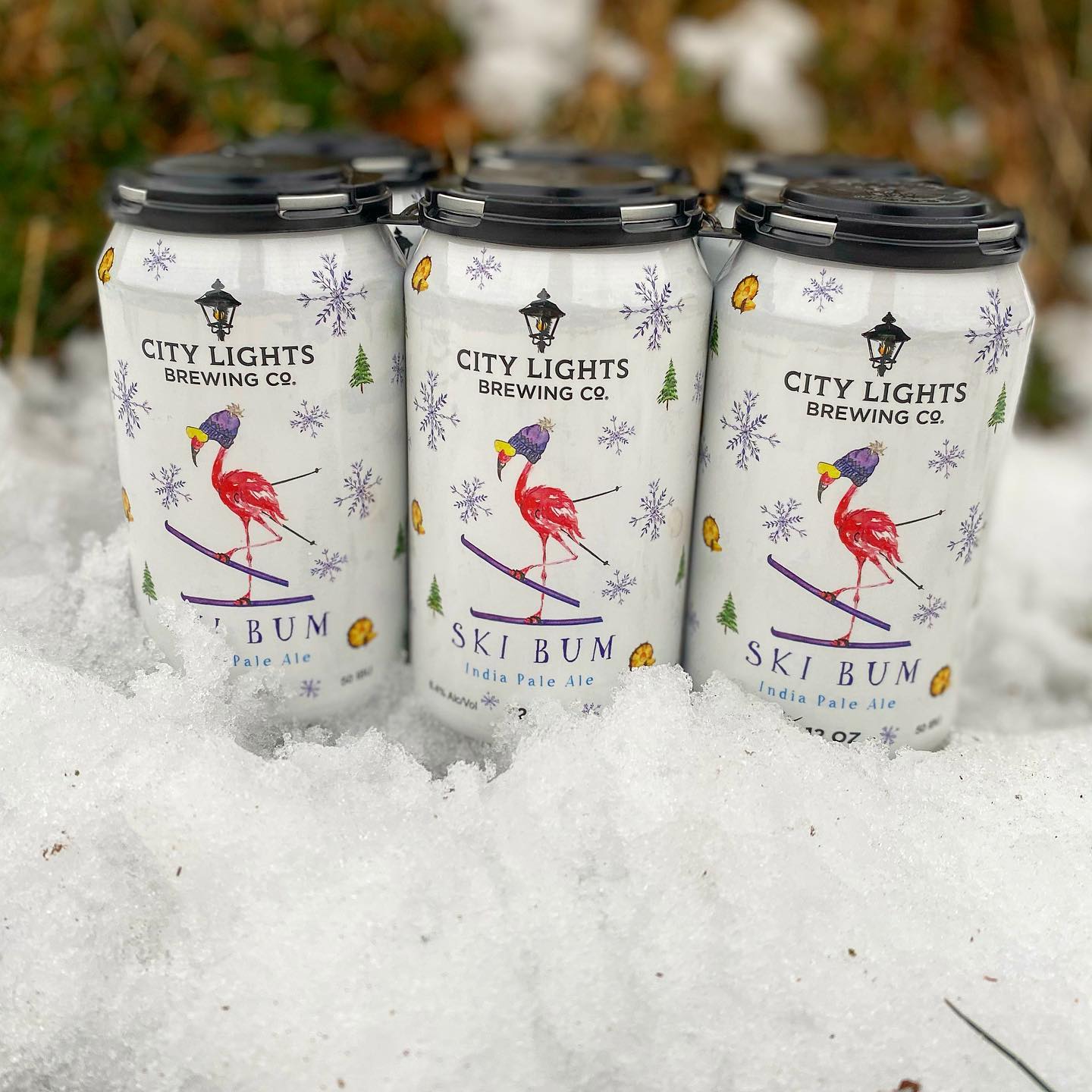 Milwaukee may not be a hub of skiing but this city definitely knows its beer. It's also fairly close to a few of Wisconsin's ski resorts, so it's not surprising that City Lights would have brewed a beer called ski bum. Being from the Midwest, this ski bum is the perfect balance between east coast hazy and west coast IPA. Dry hopped with Centennial, Chinook and Simcoe hops creates a slightly bitter and dank piny beer. Like a true ski bum, it pairs perfectly with all snow day activities in Wisconsin.
---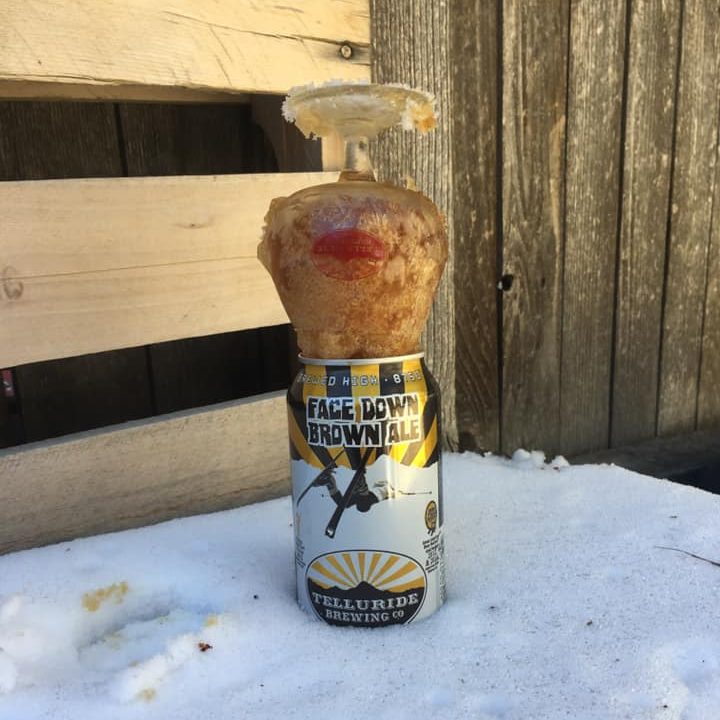 Ending up face down on the mountain like the person on the can art is not a good thing. Ending up at après ski with Face Down Brown in your hand is. There is a reason this beer has won multiple gold medals at the Great American Beer Festival and World Beer Cup. Face Down Brown is a unique hybrid between an English style and American style brown ale. It is the perfect blend of malts and hops. Malty sweetness notes of coffee, chocolate and toffee are finely balanced by the hops. This ultimately leaves a slightly bitter yet smooth finish that is the exact opposite of being face down on your skis.
---