No Comments
Braxton Brewing Co. | Hop Fit Low-Cal IPA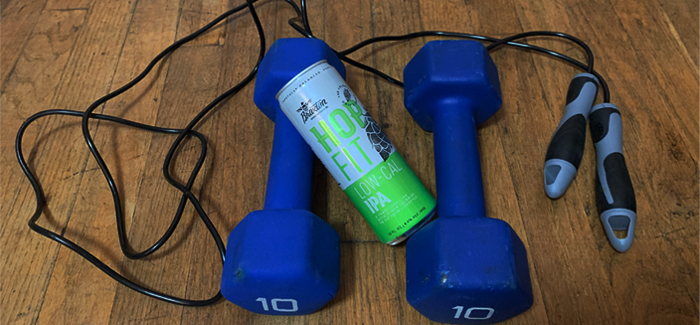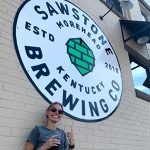 If we learned anything in 2020, it to learn to put ourselves first. We cannot help others unless we've helped ourselves. Whether it's your mental health or physical health (or both), the need to practice self-care cannot be underestimated.
As we transition into 2021 and people set forth on new year resolutions, many are focused on bettering their physical health. For beer drinkers, this is always a weird transition right after the holidays. With Braxton Brewing Co.'s Hop Fit Low-Cal IPA, you don't have to compromise taste to maintain your 2021 goals — you can continue drinking flavorful, full-bodied IPAs like you did during the season of indulgence.
"Typically what brewers do when they make low-cal IPAs is they brew a really good IPA and then strip down everything to get it down to a hundred calories," said Jake Rouse, Braxton Brewing's co-founder and CEO. "What you're left with is typically more of a watered-down version of some of your favorite IPAs." He continues, "For us, we built the foundation of a really fantastic IPA, and then added components — whether it is dry-hopping or hop additions — to keep that one hundred-calorie threshold but make it full-bodied, and taste flavorful."
The result? A 100-calorie (5g carbs), 25 IBU, 4.5% ABV IPA dry hopped with Citra, Galaxy and Mosaic. That's Hop Fit.
View this post on Instagram
So how does this session ale fit into your 2021 goals? Well, the key with beer consumption and maintaining diet and fitness goals is moderation.
"At a hundred calories a can, you're really able to monitor your calorie intake and keep within the lifestyle you're choosing," said Rouse. "Under no circumstances is alcohol ever healthy, but it is really important to be able to indulge in the alcoholic beverages that you really want to while making sure you're fitting [them] in with your lifestyle goals."
As Rouse previously mentioned, Hop Fit isn't your average low-cal IPA. It has the flavor and body that Mose people expect in an IPA: tropical notes of pineapple, mango and citrus from the hop blend,  and a subdued malt character.
"I personally have been drinking [this beer] since the turn of the new year," Rouse said. "It's a…great way to enjoy a really full-bodied and full-flavored beer while still supporting local and staying within your new year's resolution."
View this post on Instagram
Michelob Ultra and hard seltzers such as White Claw and Truly have become some of the best selling alcoholic beverages in the country. Braxton Brewing took notice, particularly of the branding and marketing behind the slim can design. Hop Fit is one of few craft IPAs packaged in a slim can, and that's by no accident.
"We think that the slim can is such an optimal choice of package for a low-cal IPA because it just indicates to the customer that this is better for you," Rouse said. "We really wanted to leverage the technology we have with VIVE [hard seltzer]. So it's been pretty unique."
So if you aren't doing Dry January but looking for a beer that satisfies your IPA needs while sticking within your 2021 goals, reach for a Braxton Hop Fit Low-Cal IPA. And if you really enjoy this beer, Braxton will launch 12-packs of Hop Fit in February.
You can find Hop Fit at any retailer where Braxton Brewing is sold across Kentucky, Ohio and Tennessee. To find where Hop Fit is sold near you, visit braxtonbrewing.com.
---