No Comments
Ultimate 6er | Reality TV Show Roundup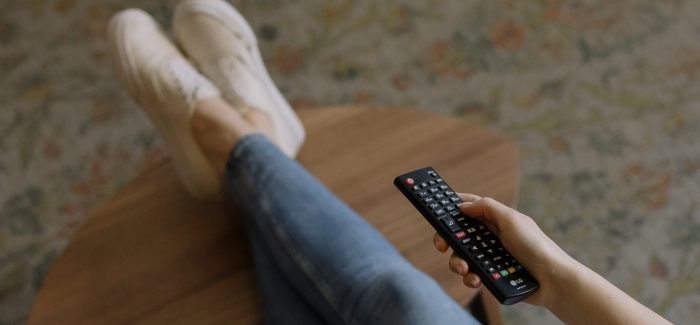 A guilty, or not-so-guilty, pleasure of mine has always been finding and binging the next great reality TV show. From falling in love to questioning "not but really… is it cake?", this TV genre tackles it all. For reality TV, just like beer, there is surely a show and a style for everyone. The following are Colorado specific beers that pair perfectly with some reality tv show favorites.
Selling Sunset (Netflix) 
Paired with: Wild Provisions | Echo Root Brett
View this post on Instagram
Selling Sunset combines the love of petty drama with the thrill of scrolling through homes on Zillow. Even though the prices of each LA area home are likely (ok definitely) way outside of viewer's budgets, that doesn't stop people from coming back again and again for an endless supply of 10 car garages and "indoor/outdoor" living rooms. Wild Provisions's beers are just as expertly crafted, albeit definitely more affordable. For Selling Sunset, reach for a glass (or bottle) of Echo Root Brett, a Blended Mixed Culture Ale. Wild Provisions ferments their Golden Ale on strawberries, raspberries, and cherries making this beer as beautiful as the many outfits worn on the show and just tart enough (like the show's drama) to make you reach for another glass and episode.  
---
Shark Tank (NBC) 
Paired with: Biersadt Lager | Slow Pour Pils
View this post on Instagram
To land an investment with the likes of Mark, Lori, and Mr. Wonderful your pitch needs to be straightforward, clean, and free of any BS. That stands for bullshit by the way – your pitch should very much include a summary of your balance sheet. That kind of delivery is exactly what you're getting in Bierstadt's Slow-Pour Pils. Clear and refreshing, don't be surprised if it takes the length of one Shark Tank pitch to pour you a glass. It'll be totally worth it though, with the taste as crisp as the millions of dollars invested on the show.
---
Survivor (CBS) 
Paired with: Telluride Brewing Company | Fishwater DIPA
View this post on Instagram
Arguably TV's longest standing reality show, the simple premise of Survivor (outwit, outplay, outlast) never gets old. Sleeping outside, eating next to nothing, and racing through obstacle courses – the show is constantly pushing people past their limits. Although contestants form deep friendships and strong alliances, the ultimate goal is becoming sole-survivor. The show is famous for frequent "blind-side" votes leaving contestants reeling when host Jeff snuffs their torch. Oftentimes this causes bitterness towards fellow players, making Telluride Brewing Company's Fishwater Double IPA the perfect pairing. Much like contestants navigate balancing a sweet disposition with a concentrated intensity, this beer balances its malty sweetness against its spicy and fruity hop profile. And coming in at 8.5% ABV, this beer – like Survivor – is not for the faint of heart. 
---
Big Brother (CBS)
Paired with: Bootstrap Brewing | Strapless
View this post on Instagram
Definitely in the more guilty column (IMO) of enjoyable reality TV is Big Brother. For those unfamiliar, think of it as a tamer version of Survivor. Subtract the sandy beaches and replace with a lavish home that includes a full stock kitchen, backyard pool, and workout room. Don't be fooled though – as comfortable as they may be, contestants spend all summer long competing in wacky competitions and slowly "evicting" their fellow houseguests. It's widely speculated that the houseguests' alcohol consumption is extremely limited on the show. This, combined with the ever growing trend of "sober summer" makes Bootstrap's Non-Alcoholic Strapless beer the perfect Big Brother pairing. You may feel guilty about watching Big Brother, but you definitely won't have any guilt enjoying this delicious NA beer.  
---
Love Is Blind (Netflix) 
Paired with: Raíces Brewing Company | Manguito
View this post on Instagram
Love is Blind puts a spin on the classic "finding love" theme, facilitating dates but keeping participants in isolated pods. Because contestants can't see each other, they have to rely on something other than sight to gauge chemistry and interest. A similar thing can be said about Raíces Brewing Company's Manguito (Little Mango). Being blindfolded is not a requirement to order this American-Style Fruit Beer, but it's a beer that can be appreciated by the scent of mango long before enjoying its delicious taste.
---
The Circle (Netflix) 
Paired with: Avery Brewing Company | The Reverend 
View this post on Instagram
Similar to isolating contestants on Love is Blind, The Circle features a group of people who create real or catfish internet profiles and interact exclusively online. Instead of love, cold hard cash is the endgame. Contestants must rank fellow players, become influencers, and block each other from The Circle. Decent players survive this complex game with finesse and sweetness. Expert players add in a strong cut-throat attitude. Rounding out this craft beer reality TV show mashup, Avery's The Reverend is the perfect choice for this unique competition. Much like the show's past winners, this Belgian-Style Quadruple – while smooth – is deceptively strong and leads with sweetness before unveiling a hidden spice. 
---