Uhl's Brewing Co. Archives – PorchDrinking.com
December 16, 2022 | Brian Phipps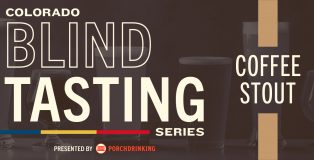 Taking the stage in the latest edition of PorchDrinking's Blind Tasting series are Coffee Stouts. In this latest tasting, we asked a group of 10 judges to taste 26 Coffee Stouts made by Colorado breweries. By conducting a tasting blindly, we are able to put all sizes of breweries across Colorado on an even playing field that removes all marketing and preconceived notions that the judges may have. In previous installments, the Blind Tasting Series focused on Märzens, Barrel-Aged Stouts, Pilsners, and Fresh Hop Beers.
PorchDrinking's Blind Tasting Series is presented by On Tap Credit Union. The Coffee Stout tasting is sponsored by Novo Coffee as they proudly served as our hosts.
April 23, 2020 | Karen Mills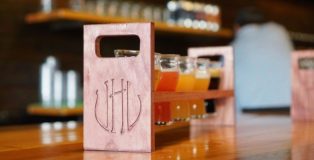 Uhl's Brewing Company opened its doors of its new Boulder tasting room on Saturday, March 14, the weekend before Colorado Governor Jared Polis enacted the state's shelter-in-place order in response to COVID-19.
Uhl's opening came as the pandemic began to unfold, but it hasn't stopped Aaron Uhl—founder, owner, head brewer, quality control manager, lead sales rep, delivery guy, and basically any other role you can think of—from looking ahead and adapting to these new obstacles. For the past couple of years, Uhl has been "gypsy brewing" (his term), and having worn so many hats in his operation, he's handling each challenge as it comes his way, without pause.