No Comments
Rivertown Brewing | Raspberry Flicker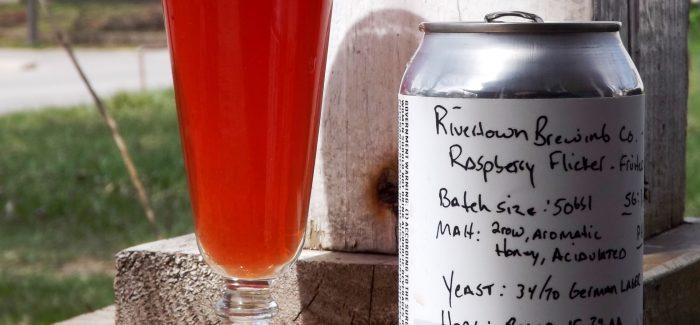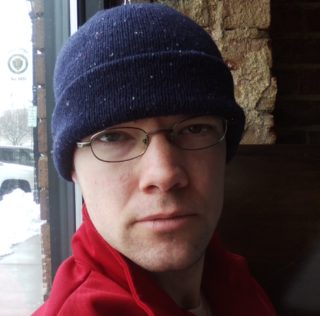 The first time I tasted Rivertown Brewing's Raspberry Flicker in their airy Monroe, Ohio, taproom on a sunny day in late January, it reminded me of childhood. I realize that's an odd thing to say about an alcoholic beverage, but stay with me. No, my childhood did not involve me throwing back refreshing lagers. But it did involve raspberries.
There was a campground where my family used to spend weekends a few times a summer when I was young, and a forest wrapped around two sides of the camp (the other sides were hemmed in by a corn field and an interstate highway, so it was best to focus on the woods). The owners maintained a well-groomed walking trail that snaked through the forest, and at the very end of it was a patch of wild raspberry bushes. Every time we camped, I would eat more of those plump, fuzzy berries than was probably good for me, and my fingers would be stained by the time I was done.
The first time I lifted Rivertown's murky pink concoction to my lips and took a sip, I was instantly transported back to that shaded trail mouth and the hazy afternoons spent searching for the perfectly ripe raspberry.
When I recently asked Rivertown co-founder Lindsey Roeper about the origin of the beer, she said it held nostalgic memories for her husband and co-founder Jason Roeper as well.
"The name came from Jason's homebrew days of picking raspberries off the vine and flicking them into a bucket," she explained. The beer is part of Rivertown's Barrel House series, which allows team members to experiment with single-batch beers. "A fun thing about the Barrel House batches is whoever creates it gets to create the label. Jason hand-wrote the label himself with all the batch specifics."
And she does means all the specifics. When was the last time you saw a beer's original and final gravity, pH level, and filtration details printed on a can?
Raspberry Flicker is a delight. Where many berry beers can taste fake, with candied or syrup-like cling, Flicker bursts with fresh raspberry flavors, taking this Midwestern kid back to those sun-dappled afternoons and berry-stained fingers. Rather than being cloying, this crisp lager finishes dry, with a noticeable bitterness in the finish that makes it quenching and perfect for a warm, sunny afternoon.
My experience with this beer has been limited to a pint in Rivertown's taproom and a six-pack of cans, one of which remains in my fridge. I'm reluctant to open it, to be honest, because I don't know if this beer will be brewed again, though Lindsey gave me just enough reason to hope when I asked her.
"We never say never," she said with a smile. Let's hope I can talk them into it.
---